Thank you to everyone who participated in our New Year's survey about what you want to learn in 2018. It's so helpful to know what you gardenerds want to explore this year. It's hard to limit the choices to just 3, but it does help narrow the field.
Which Topic Won?
Topping the list of topics to cover in 2018 were:
What to Grow When?
Organic Pest Control
Garden Design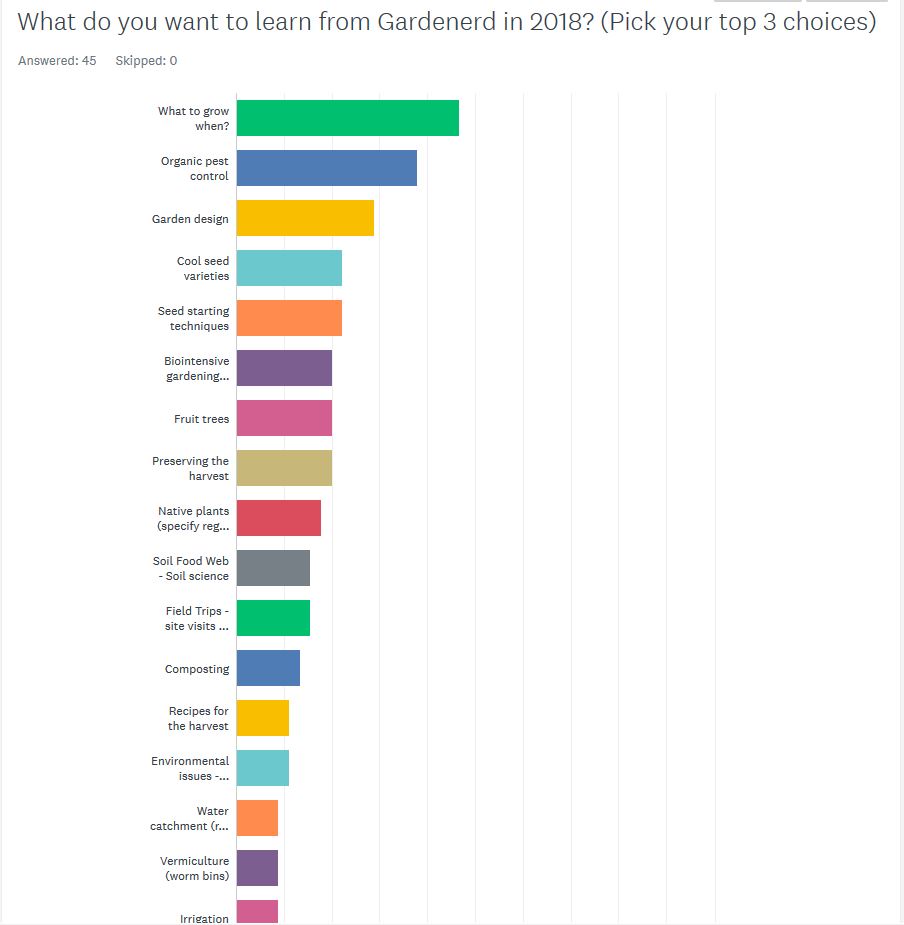 Surprisingly, Garden Design rose to the top three from pretty much dead last. We'll share more of our projects and design techniques as inspiration for your own garden. The next most popular topics were:
Cool Seed Varieties
Seed Starting Techniques
We're about to record a seed-starting YouTube video (stay tuned) and we just shared our favorite seeds for 2018. Rounding out the top of the list as a group:
BioIntensive Gardening
Fruit Trees
Preserving the Harvest
So, the people have spoken. We'll focus on these topics in the coming weeks, either on this blog, or our Tip of the Week Podcast (in its new format – coming soon!). That's not to say the other topics will be left in the dust. We'll cover those too.  We just want to make sure you get what you want from this website.
Here's the rest of the list, in case you are curious: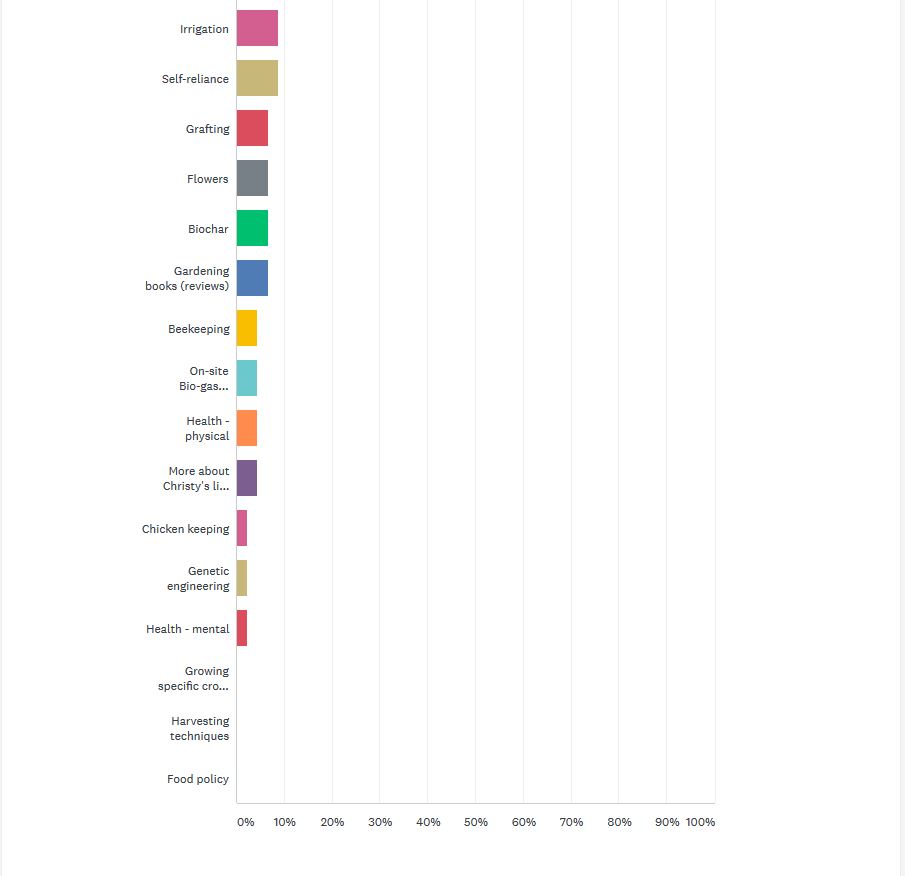 Thank you to the 45 gardenerds who participated. If you missed out and feel like weighing in, we'll keep the survey open for a couple more weeks.