This time of year, we get a lot of questions about powdery mildew: "What's this white stuff on my squash plants?" "How do I get rid of it?" If you live in a coastal community or in humid locations, powdery mildew is part of gardening life.
Powdery mildew is technically a fungal disease that coats leaf surfaces and hampers the leaf's ability to undergo photosynthesis. It is a dusty gray or white powder that starts in small groupings and spreads to cover the entire leaf or stem. However, different strains of fungi attack different plants. For instance, members of the cucurbit family are attacked by different powdery mildew than those that attack brassicas, roses and other ornamental plants.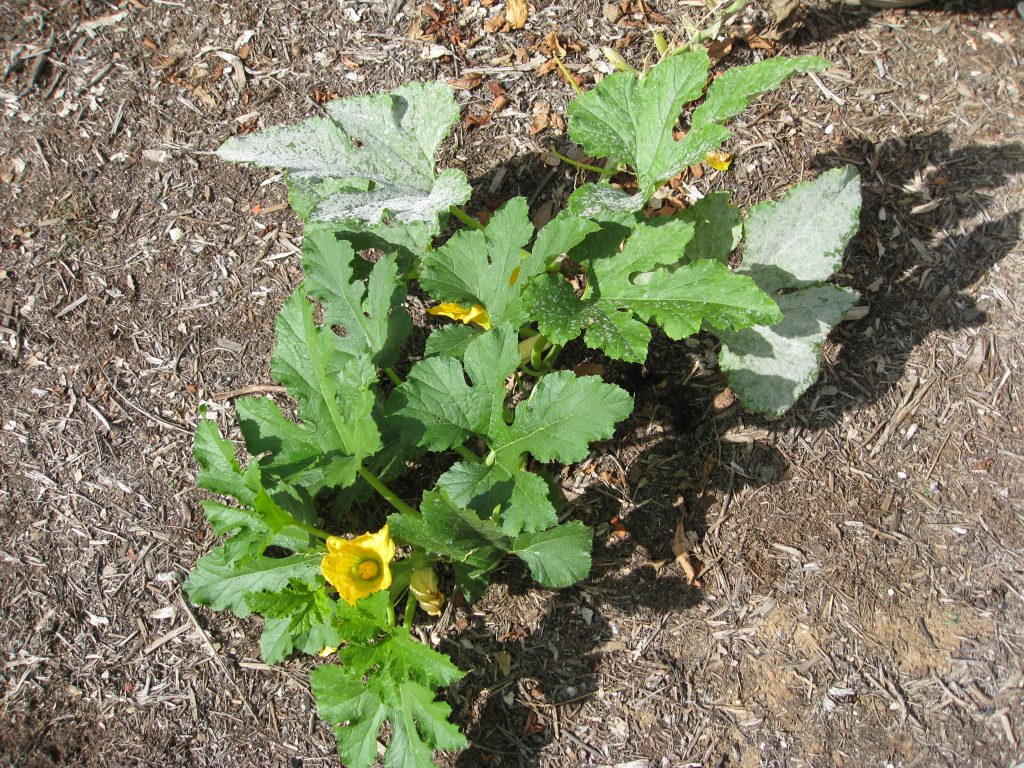 How to Fight It?
There are many commercially available sprays to help combat powdery mildew: Serenade (which is a bacteria that eats the fungi), neem oils with 300-500 ppm, or organic insecticides labeled in the US for treating powdery mildew. But let's back up to the core issue: imbalance.
Restore Balance
Powdery mildew and other fungal infestations occur when there is an overproduction of one or more types of fungi in the garden. Our goal is to create balance; to increase levels of other fungi and bacteria in garden soils and on leaf surfaces. That helps combat overpopulation of diseases all around.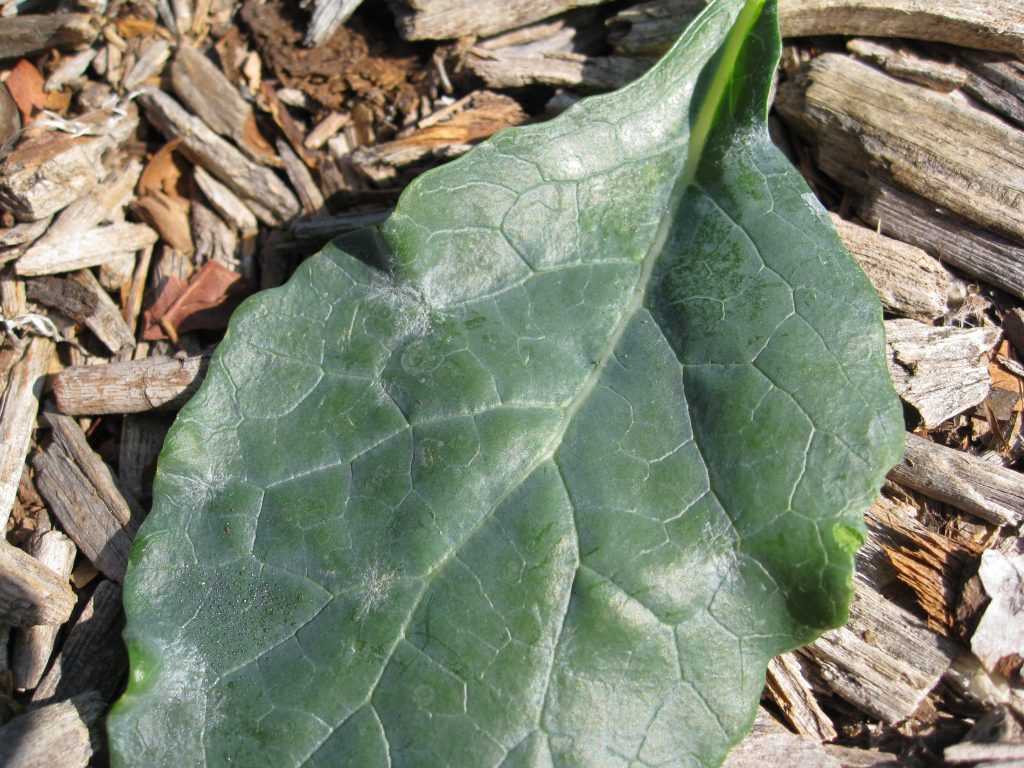 The treatments mentioned above–including home made remedies of baking soda or vinegar–will wipe out some of the fungi, but it does nothing to boost beneficial fungi. Fungicides, even organic, don't discriminate.
Instead, we recommend spraying leaf surfaces and drenching soils with beneficial fungi and bacteria found in aerated compost teas and biological products like BiotaMax and GP from Custom Biologicals. That's a better approach.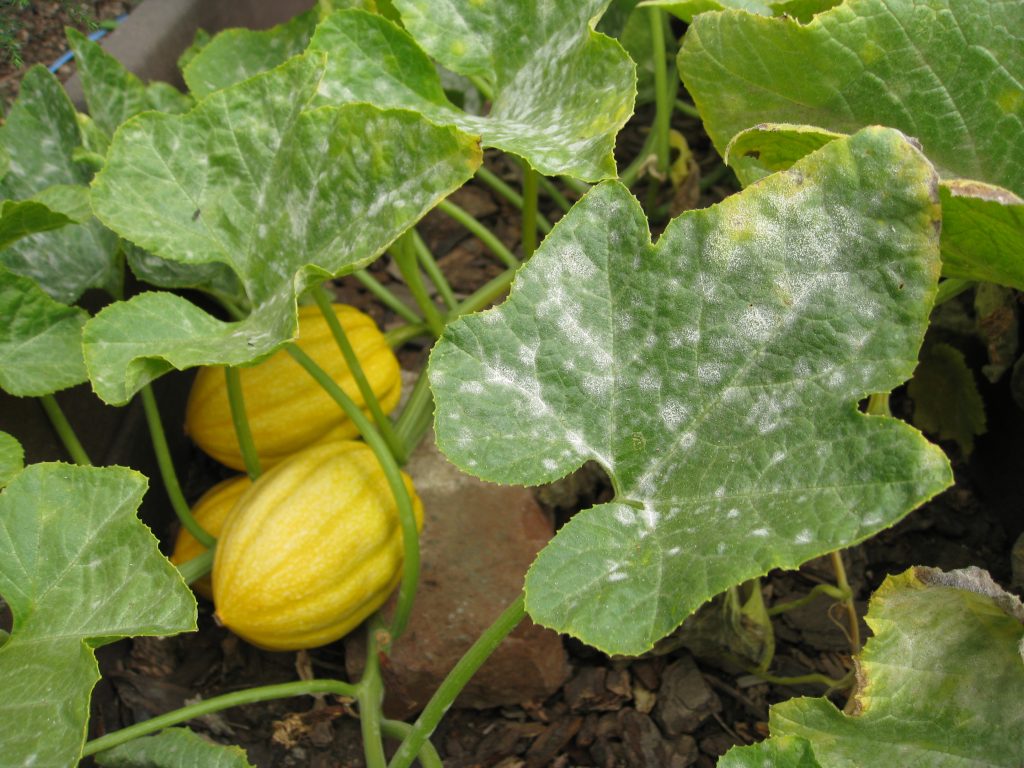 Keep Ahead of the Issue
Prevention is key. Most products don't really get rid of powdery mildew, but they help keep it at bay. Here are some tips for prevention:
Remove affected leaves by hand
Spray biological products before you see damage
Apply regularly – every 2 weeks if needed
Don't compost affected leaves
Cover soils with non-aeromatic mulch (oak leaves, old chip bark)
Avoid watering from overhead
Whatever approach you take, be diligent and don't give up. Many plants keep producing even with powdery mildew infestations. If our plants don't give up, neither can we!
Resources
Read these other tips on keeping powdery mildew off grape vines.
Listen to this Podcast with Anna Peach, a squash growing expert who shares how she combats powdery mildew.