Last year after taking Dr. Elaine Ingham's Soil Food Web intensive, I ran out and purchased a piston-pump sprayer to take my compost tea to the next level. Compost tea is great for plant roots and soil health, but it also makes a great foliar feed (using said compost tea sprayer). Plants respond with a jump in growth, and a reduction in surface- or soil-born fungal infestations.
Since tomato season is here, and blight is never far behind here in coastal Los Angeles, we're acting preemptively with compost tea to keep it at bay. After all, with the right balance of fungi and bacteria, you can combat almost any plant disease or pest. It all starts with good quality compost tea, brewed at home or obtained from a professional.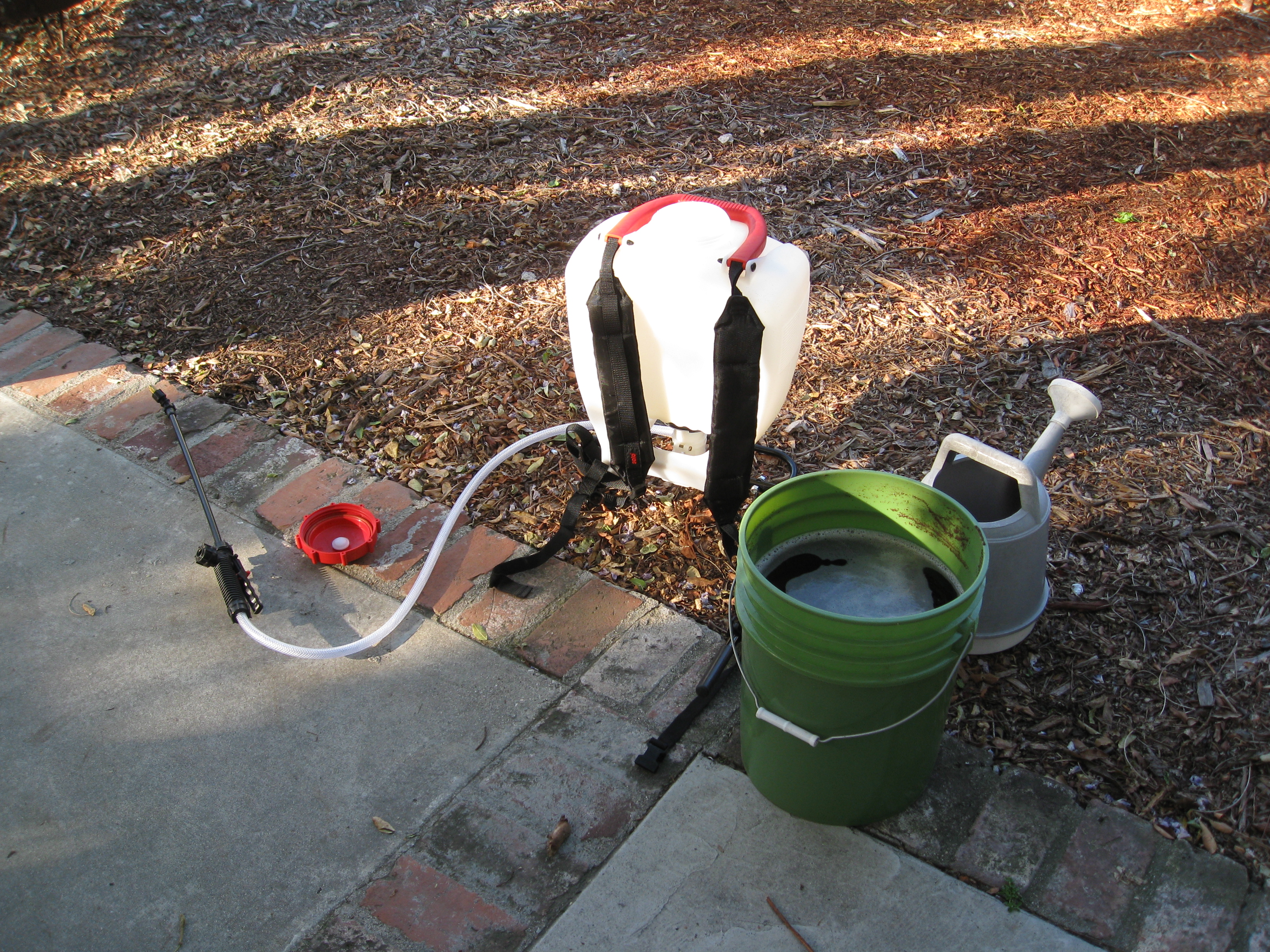 We chose the Solo 4-gallon piston-pump backpack sprayer that was recommended among colleagues during the Soil Food Web course. It took a few minutes to assemble and we we're off and running.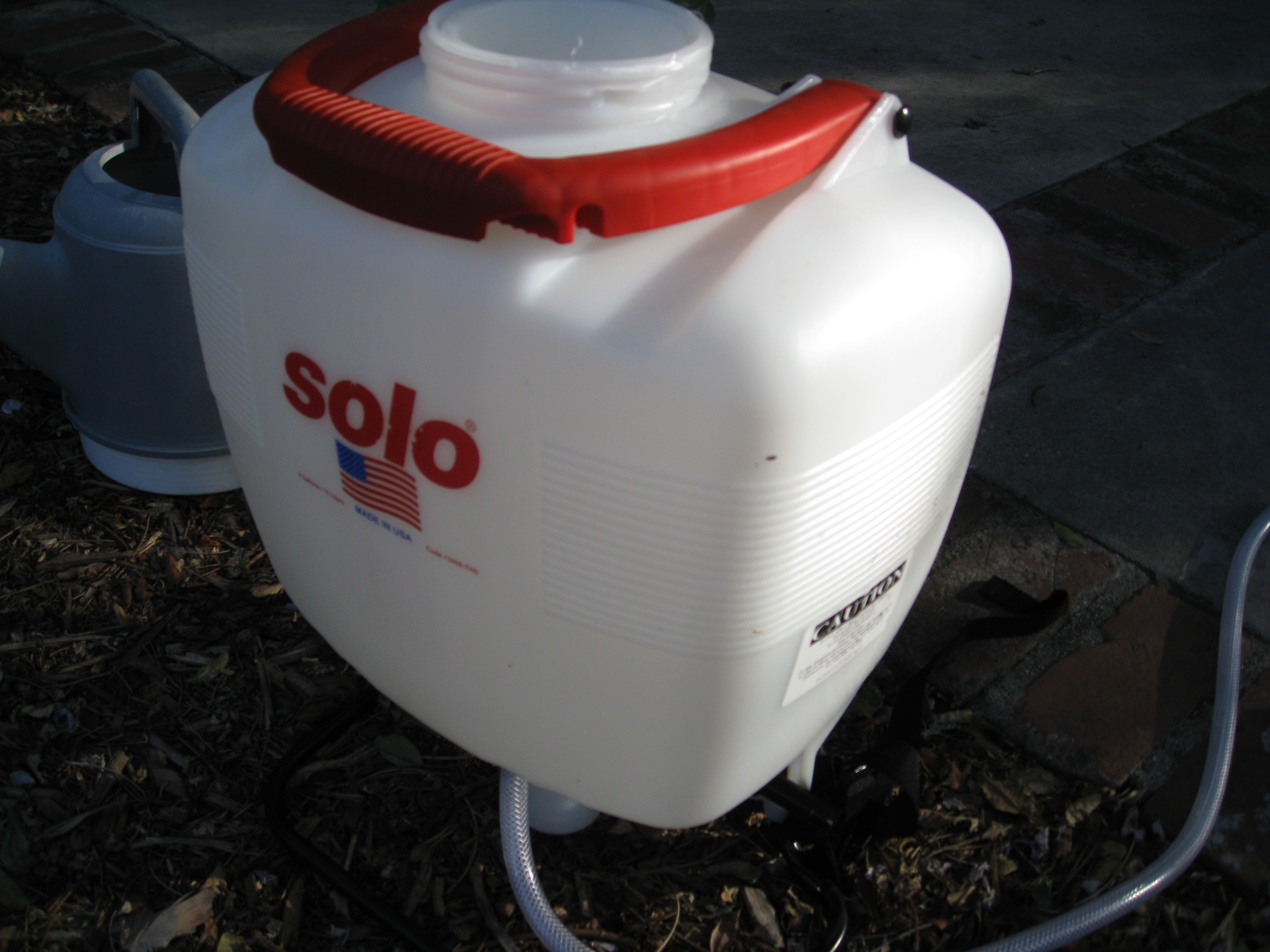 In order to prevent clogging, we adjusted our compost tea recipe to put the bulk of the ingredients in the tea bag instead of in the bucket. So we used Soil Revive (instead of fish hydrolysate) in the bucket, and soluble kelp, alfalfa meal, insect frass, humus (humic acids) and of course, compost in the tea bag. We brewed for 24 hours with aeration. Now we're ready to go.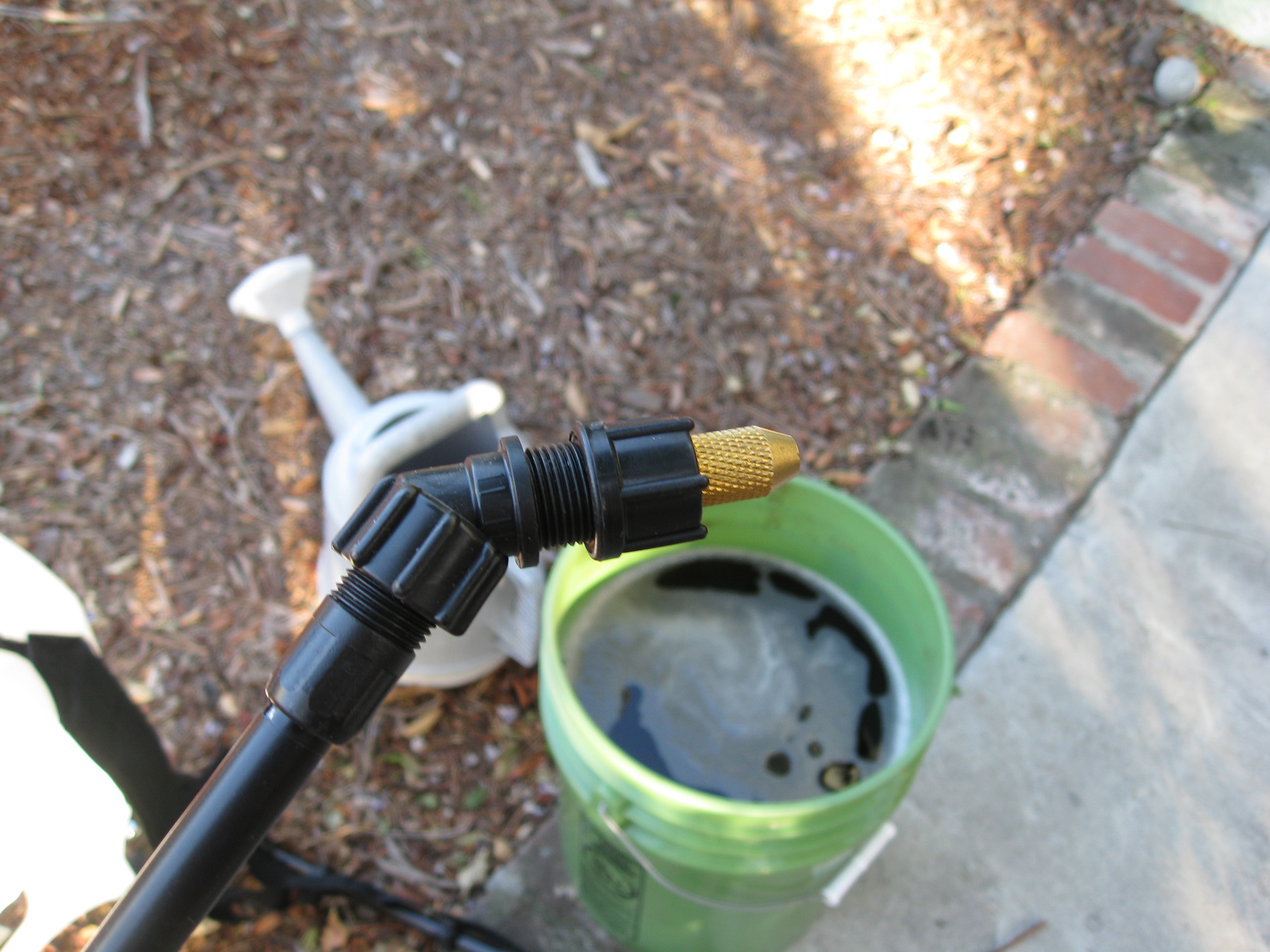 The sprayer nozzle is the most important part of a compost tea sprayer, because it has to have at least a 400 micrometer opening to allow microbes through. The standard spray nozzle with this backpack is sufficient.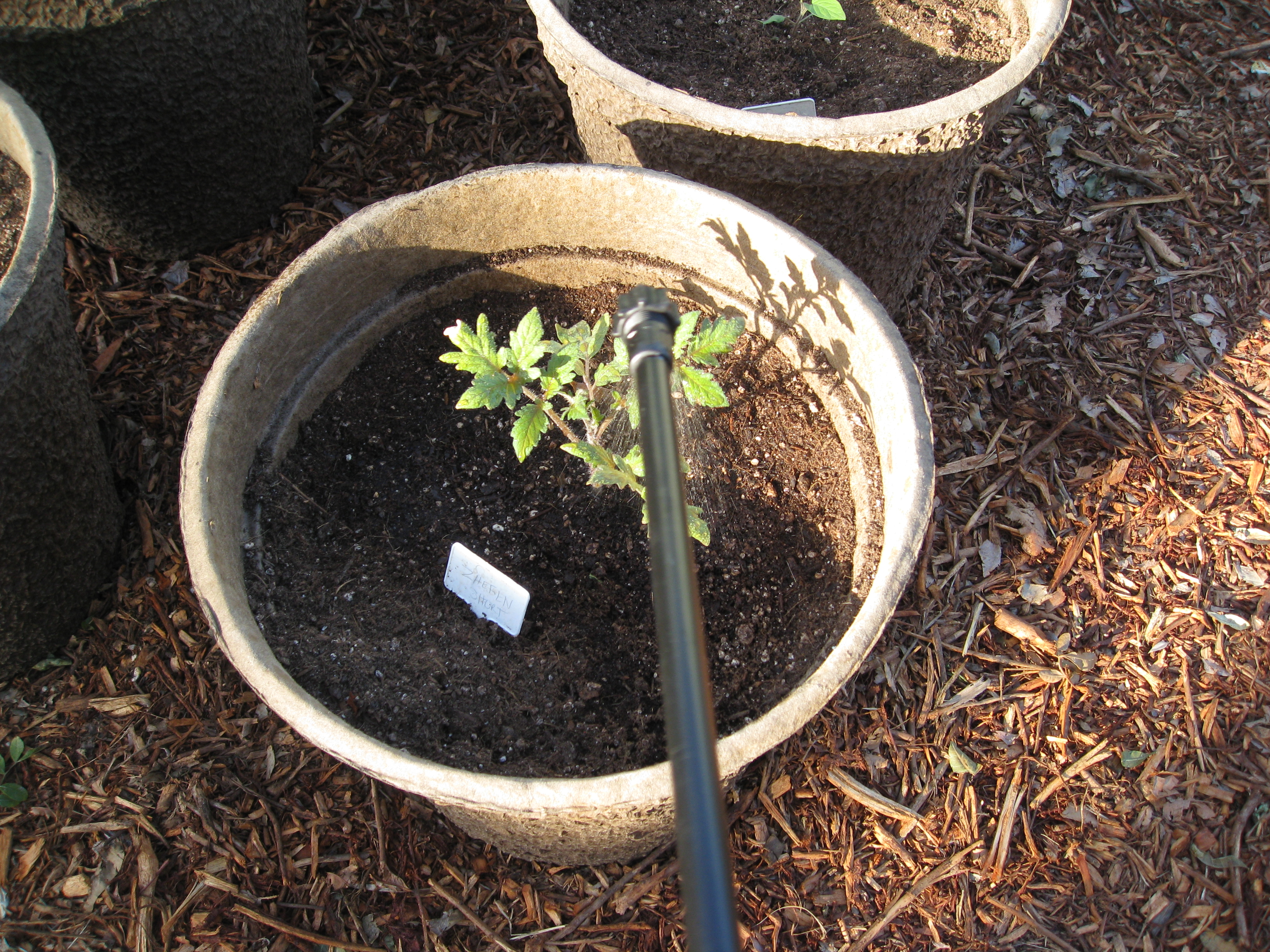 It's ideal to spray on a non-windy day, when temperatures are mild. Hot temps can fry wet leaves and kill your microbes. We also accompanied the foliar spray with a soil drench of the same compost tea that we diluted with rain water for added benefit (remember, chlorine and chloramine kill microbes). A watering can with a rose that has larger holes is best.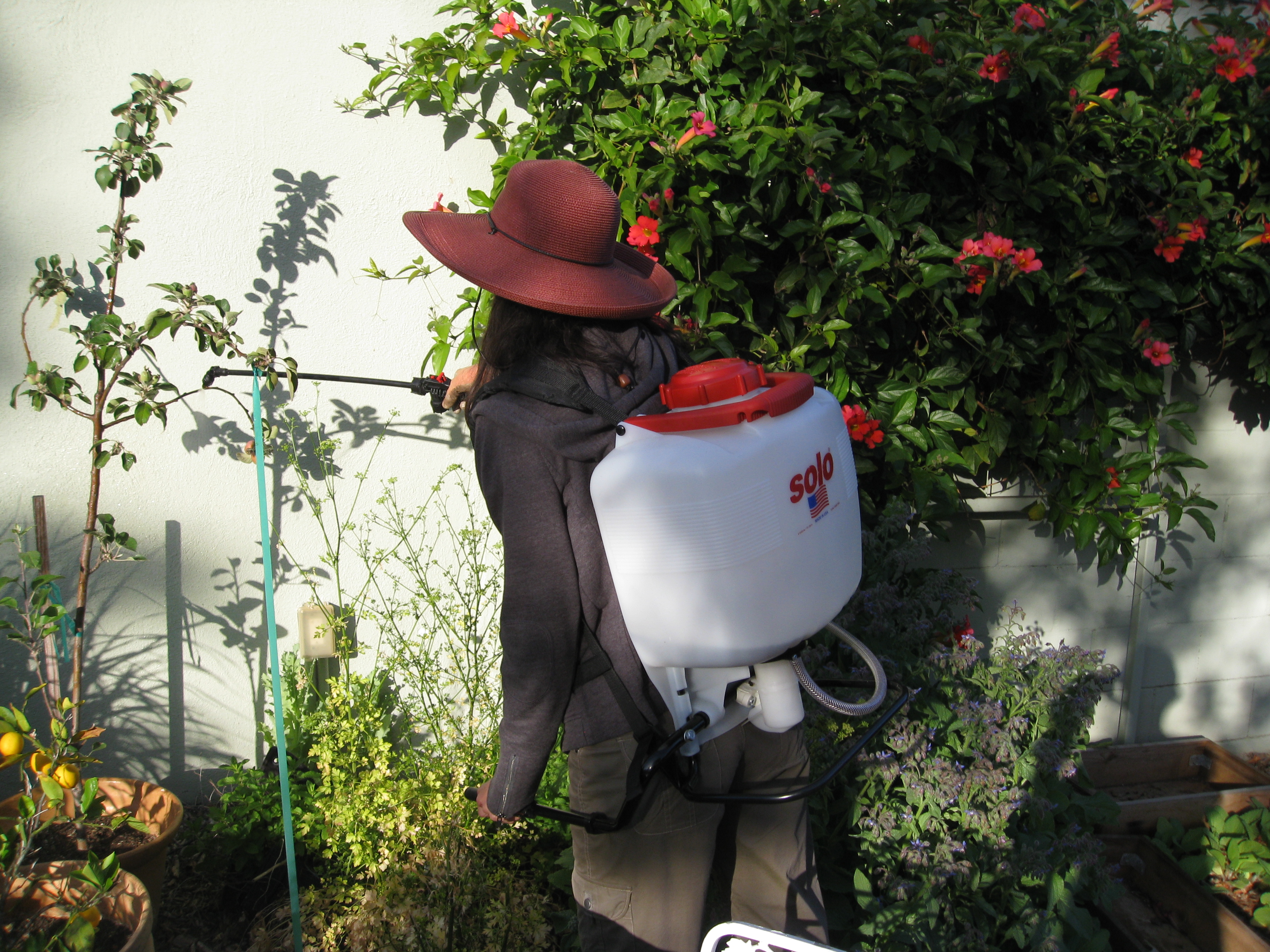 We sprayed down all our veggies and fruit trees, then added a soil drench to all beds to inoculate our existing soil with a fresh batch of microbes. Be sure to clean all your equipment immediately following use. Residues breed anaerobic bacteria, which is bad for plants and soil.
In a week or so, we should see the results of the application. In the past, with just a soil drench, we've seen plants jump and bloom. We'll report back our findings on the changes we see this season because of the foliar application.