We discovered this recipe for Meyer Lemon Cardamom Ice Cream after coaching a client on how to prune her lemon trees. She sent us home with an abundance of lemons in the midst of hot weather. Naturally one gravitates toward ice cream during a heat wave.
This recipe uses 5 lemons, including the peel and juice. It's a custard-style ice cream, meaning eggs and a little cooking are involved. However, the delicious result is worth the effort.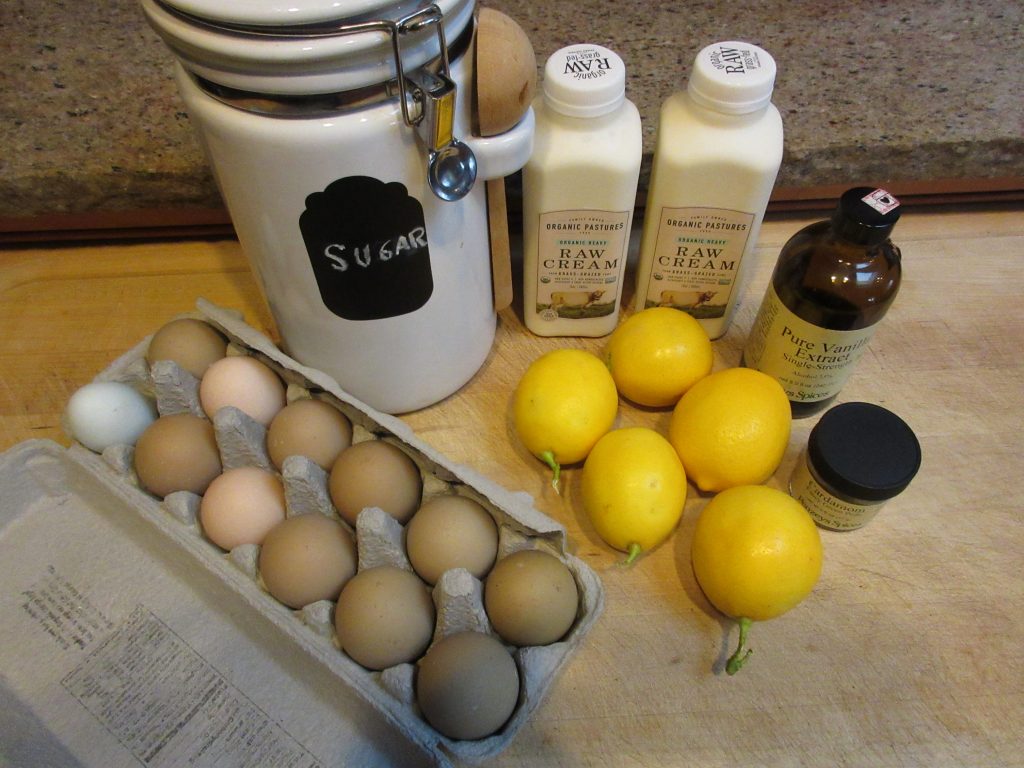 Let's Make Ice Cream
Ingredients
5 Meyer lemons
1 tablespoon cardamom pods, crushed (use more – see notes)
1 cup half-and-half (we used cream and water)
1 cup sugar
1/2 vanilla bean
6 large egg yolks
3 cups whipping cream
First: Remove the peel of one lemon with a vegetable peeler.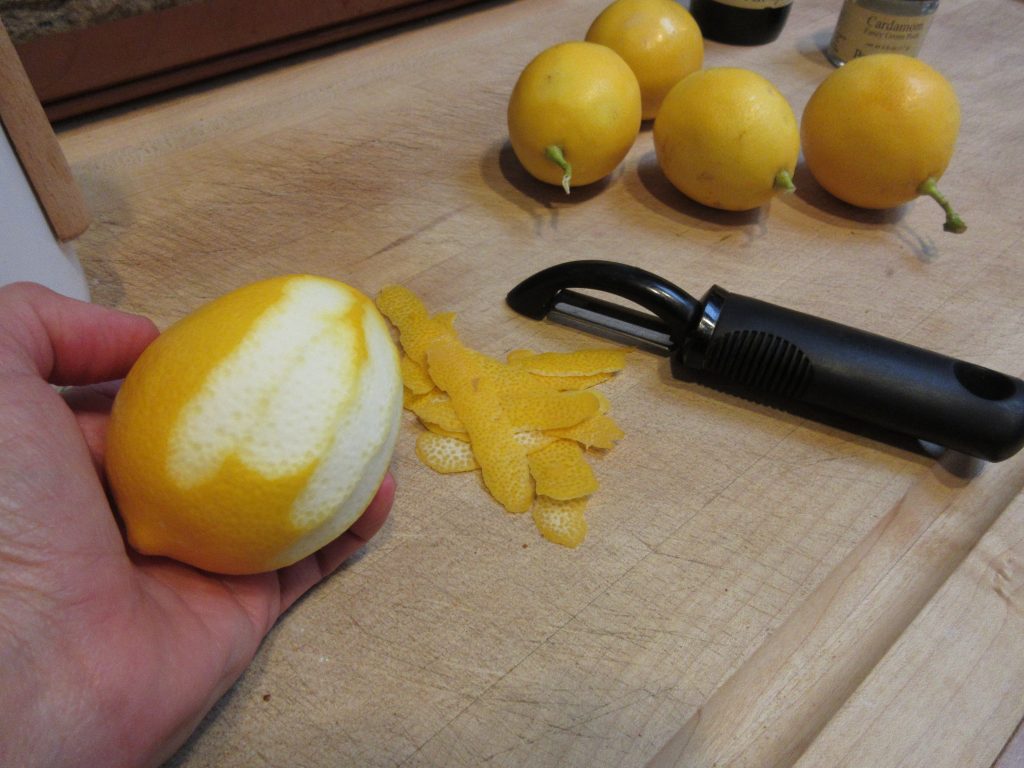 In a saucepan, add the peel, crushed cardamom pods, half-and-half (we used a 1/2 cup cream mixed with water to make 1 cup–it's what we had on hand), and sugar. Split the vanilla bean and scrape the seeds into the pan, then toss in the pod for good measure. Bring to almost a boil the leave to steep 10-15 minutes.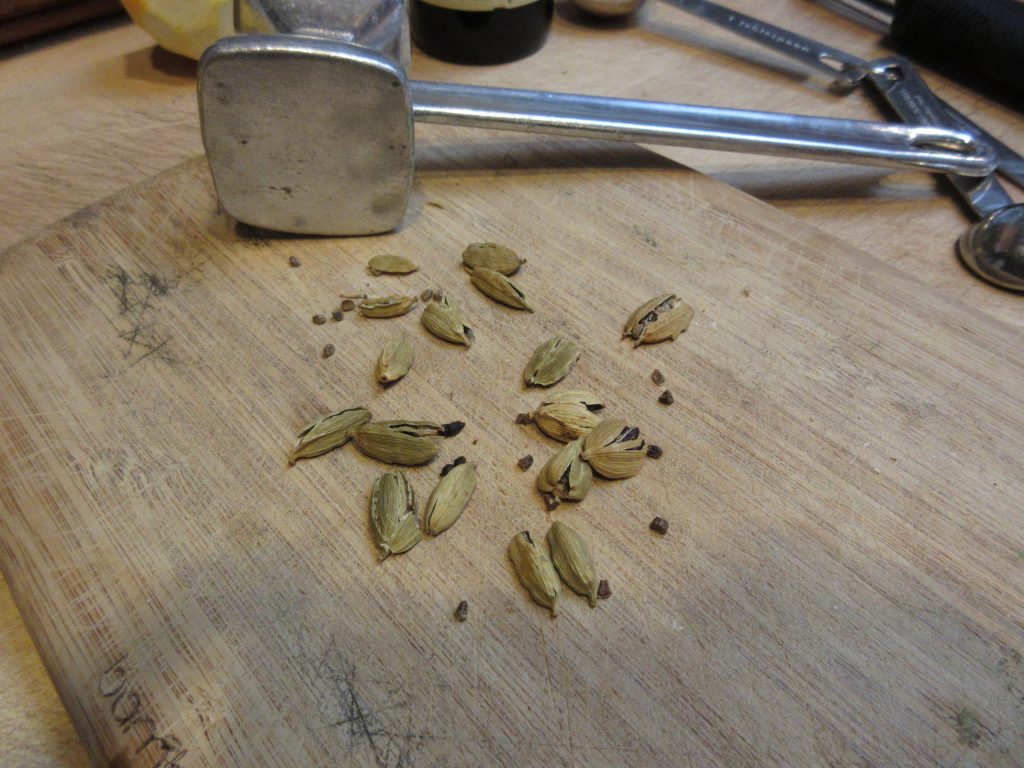 Next: Grab a mixing bowl and whisk your eggs yolks.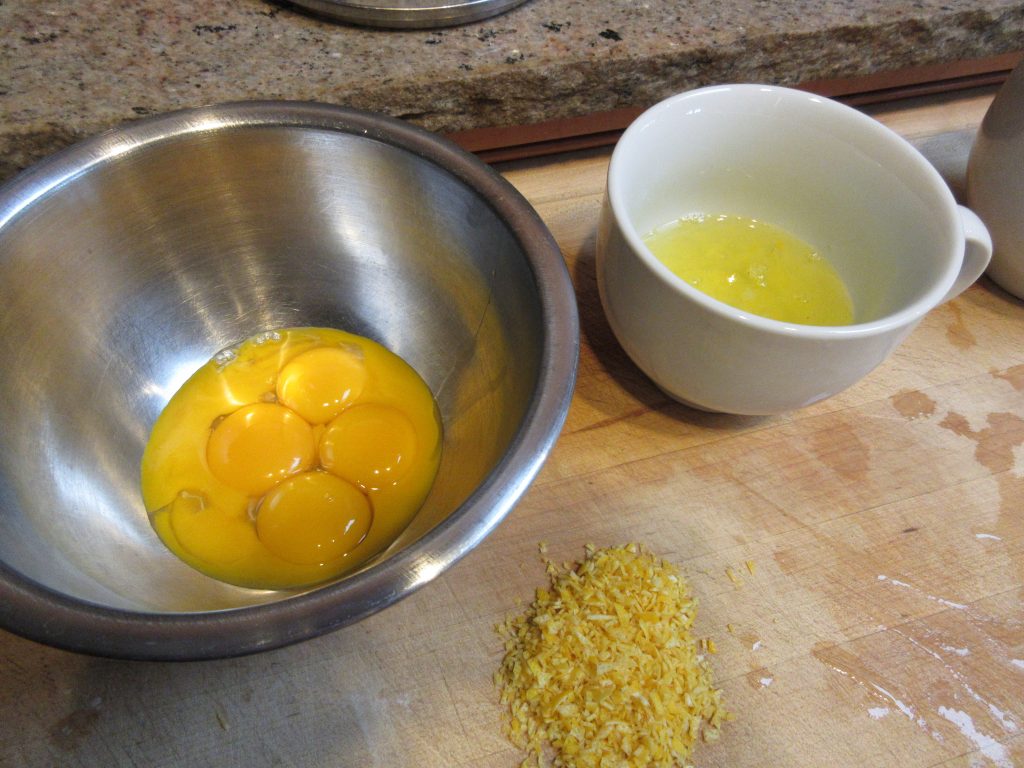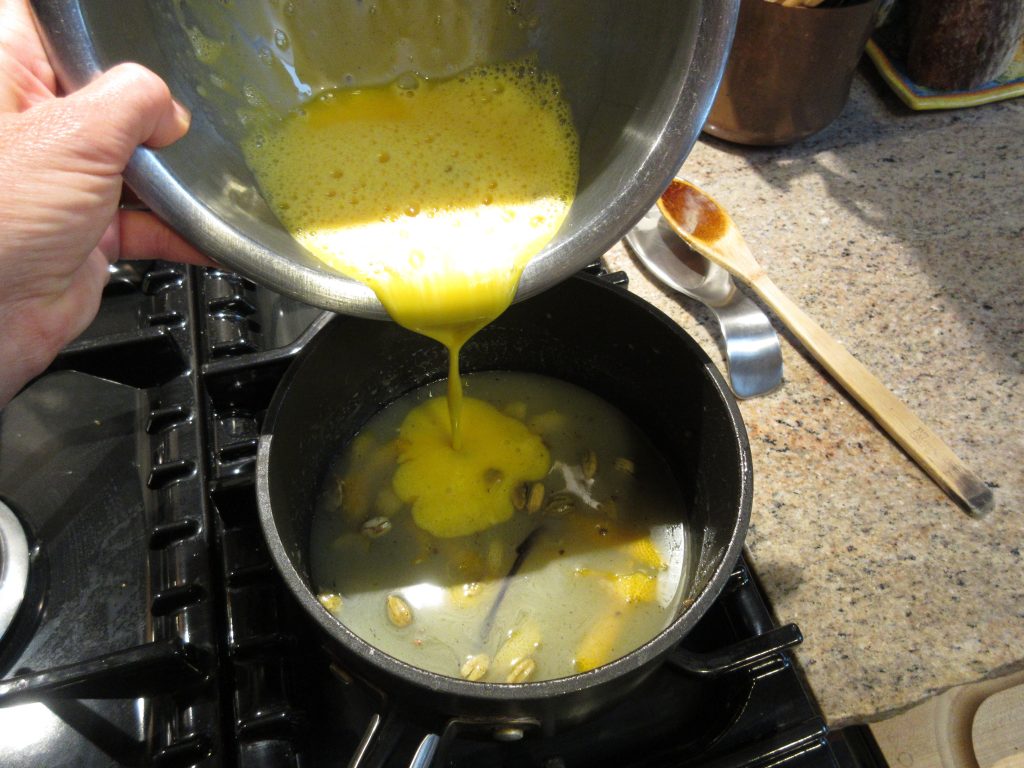 Stir a small amount of the hot half-and-half mixture into the yolks while stirring constantly. Then pour the contents of the mixing bowl back into the pan. Heat the mixture gently until it coats the back of a spoon, stirring all the while. This should happen in 4-5 minutes.
The instructions say to strain this mixture before adding the zest, but we didn't. Just add the zest and cool the whole thing for 10 minutes.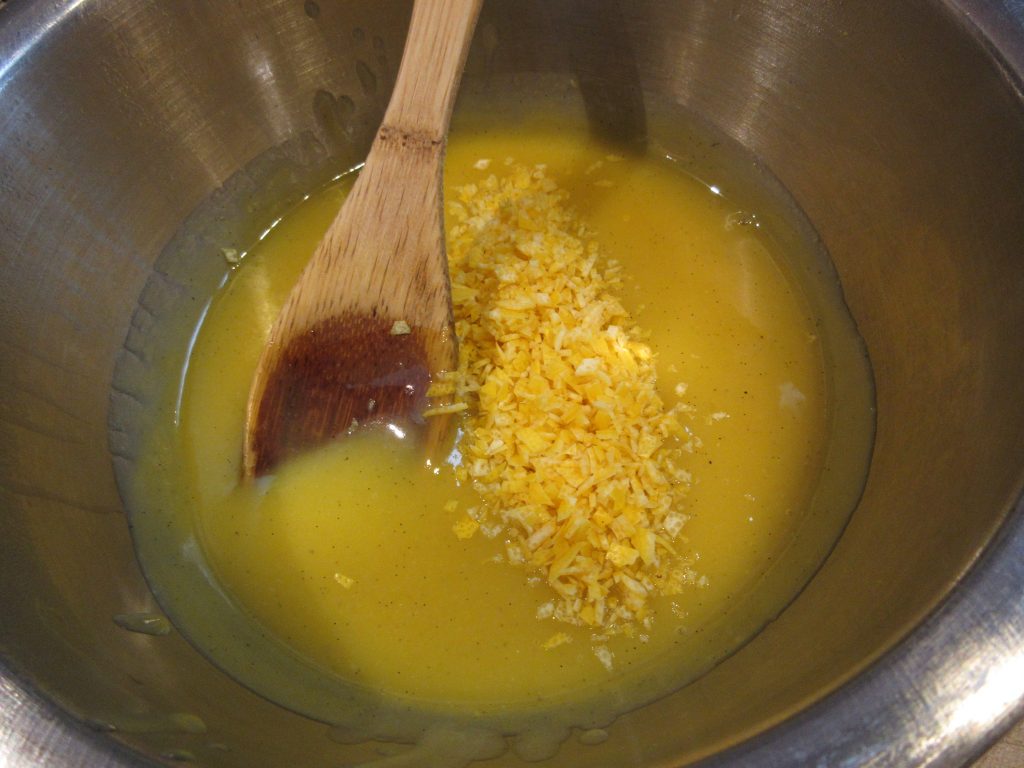 Almost there…
Then: Pour in the cream. Mix well. Add the juice of all 5 lemons (about 3/4 cup) to the cream and stir to combine. Put the bowl in the fridge to chill completely.
Freeze that baby!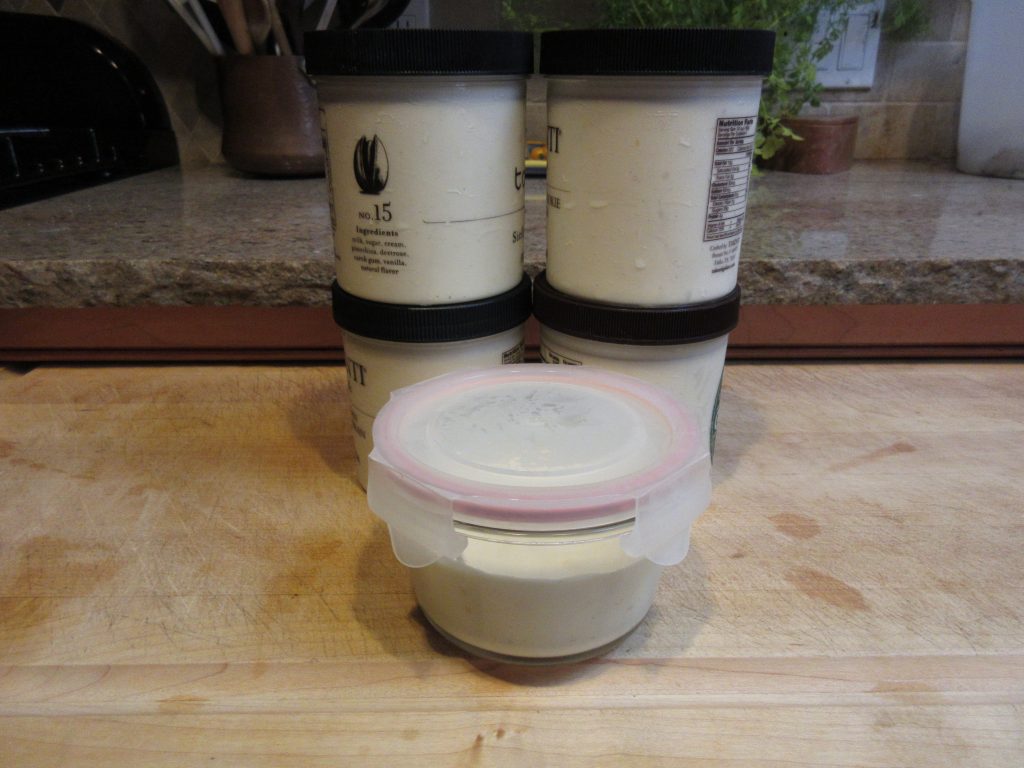 Our results were delicious, and more abundant than expected. 4 pints plus another cup or so!
Notes: all that lemon juice and zest really masks the cardamom flavor so don't be afraid to add more cardamom before freezing. Or just sprinkle some on top when you serve it.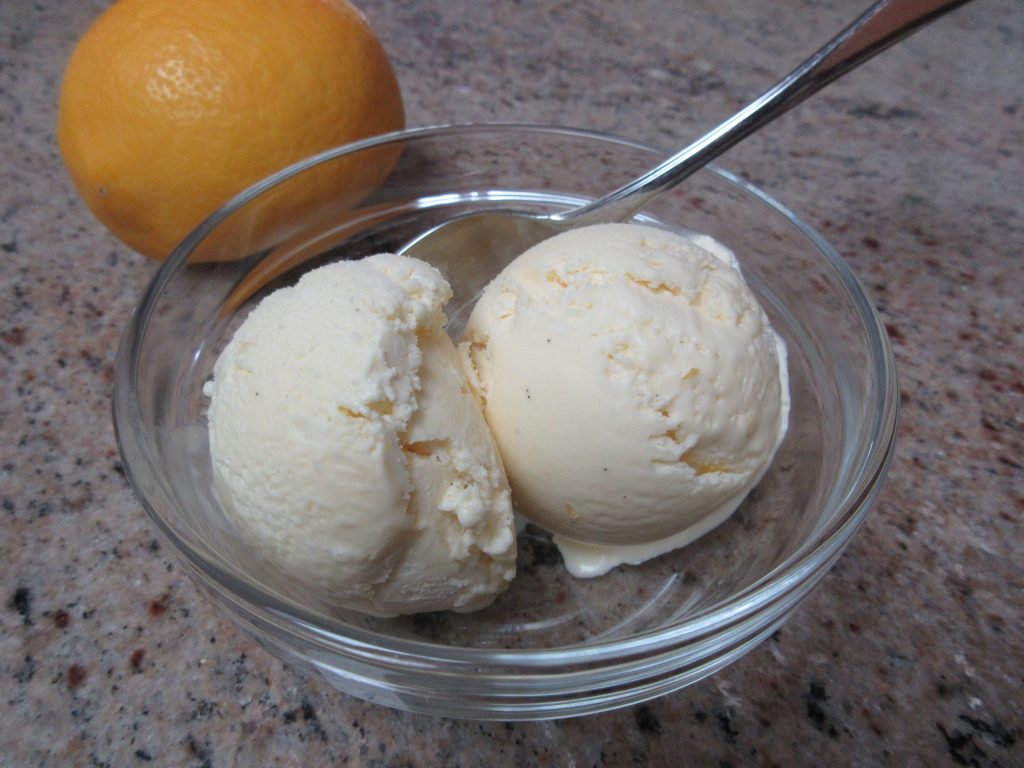 If you still have more lemons after this, make our Lemon Sorbet. It calls for 1 1/2 cups of lemon juice. Freeze lemon juice in this quantity for later use.
Enjoy summer's sweet harvest, gardenerds!