As spring draws near, it's time to make strawberries productive again. Our latest YouTube video shows you our step-by-step process for revitalizing an old strawberry bed.
Instead of buying new plants, make the plants you have like new again. Christy shows you how we do it here at Gardenerd HQ.
How to Make Strawberries Productive Again
Subscribe to the Gardenerd YouTube channel to learn more great tips like this one. Consider becoming a Patreon subscriber to support all the free stuff we do here at Gardenerd. Patreon supporters get behind the scenes goodies and monthly hangouts with Christy.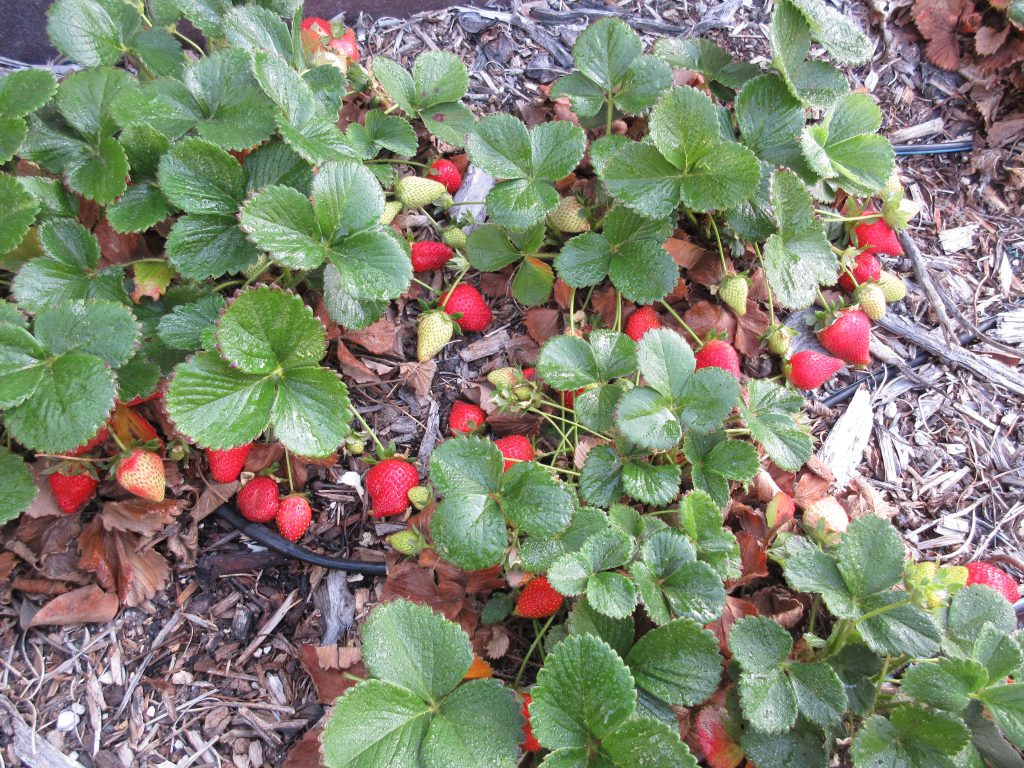 Resources
Tree roots – If you find roots in your strawberry bed like we did, watch this video for how to get them out.
Need new plants? – if your old plants are a no-go, start fresh with bare root crowns. Less expensive and easy to plant. Read here how to plant them.
To tempt you further, check out this recipe for gluten-free strawberry cobbler.
We also protect our plants with bird netting so rats, squirrels and other critters don't get through. Use deer fencing if they eat their way through that. It's easy to install. Just drill screws around the outside base of your raised bed and hook the netting onto the screws. Unhook to access the plants and to harvest.