With winter happening outside, we can bring more green into our lives (and meals) by growing microgreens. Microgreens are chock-full of concentrated nutrients. They are easy to grow indoors and will be ready in just a few weeks.
Our latest video shows you how to grow them indoors or outside, whatever your weather. Toss them on salads, in soups, and any other dish that needs a boost.
Subscribe to the Gardenerd YouTube channel and consider joining us as a Patreon Subscriber to support these videos. Enjoy the benefits of membership with monthly Zoom hangouts and speedy answers to your burning gardening questions.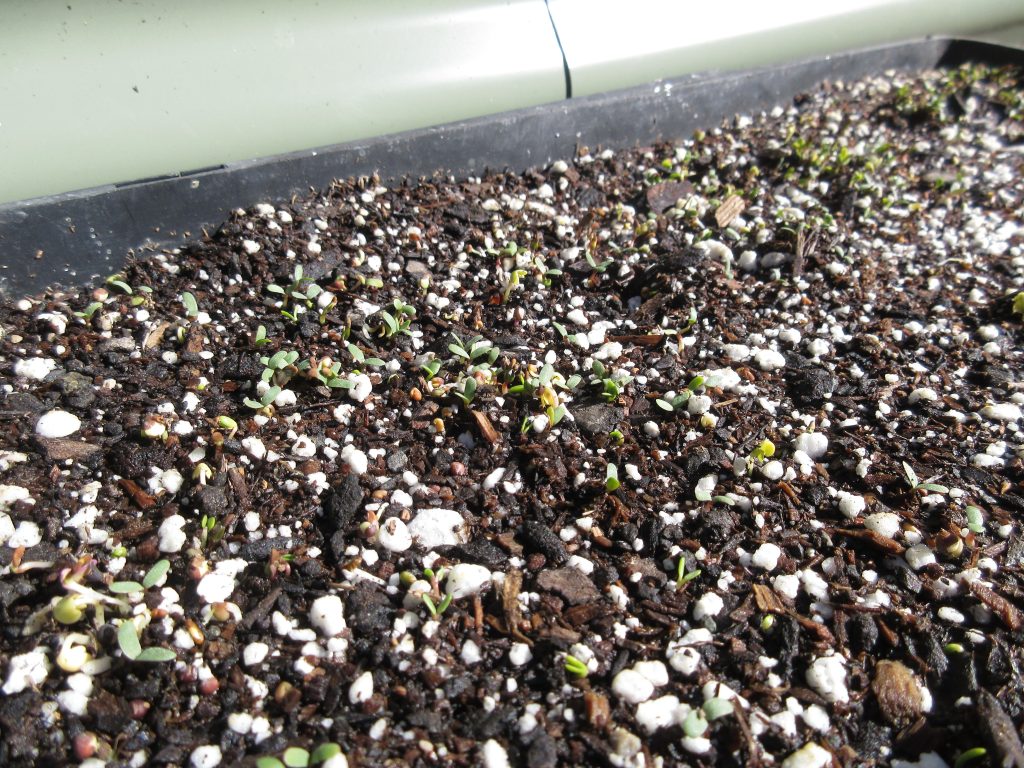 Resources
Find a selection of microgreen seed packets like the one used in the video here (use this link to help support Gardenerd)
For windowsill gardening, check out the Knowing Nature microgreens kit mentioned in the video.
If you don't have a nursery flat, use any container with drainage. Wide shallow bowls, boxes, old fruit containers, old nursery 6 packs. Anything that's safe for growing food.
Growing Tip:
When growing indoors, place your tray in a sunny windowsill and rotate the sprouts toward the sun to keep them from leaning and growing leggy. No one likes a mouthful of stems, right? Direct sunlight will help keep them short and stocky.