Tag Archives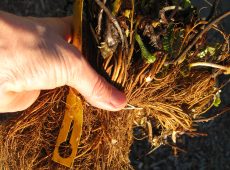 Our strawberry patch thrived for about 7 years. We ignored common lore that you have to replace your strawberry plants every couple of years and did something different instead: every year or so, we'd lift the plants by the root … Continue reading →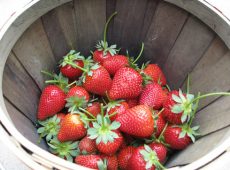 Gardenerd's Christy Wilhelmi became a columnist for Mar Vista Patch.com this week writing the weekly Farmer's Market report, Mar
Vista's Bounty Hunter. If you love the Mar Vista Farmer's Market like we do, you can sign up on Patch.com to get the latest news about what's fresh at the Farmer's Market delivered right to your
inbox.
This week's story is all about the strawberries. Even if you don't live in the Los Angeles area, you'll find some great tips about …
Continue reading → Continue reading →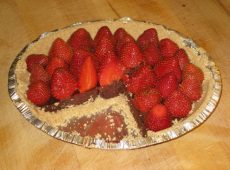 Have you ever had a recipe lying around that you keep for years, just knowing that someday you'll make it? Year after year, I've
flipped through my binder of torn-out recipes from magazines that I've collected over time. My eyes have landed on this one page a hundred times, and each time I've promised myself I'll make
it. This week I finally made good on that promise – 15 years later.