October was a busy month for garden design, as Southern California gardeners became excited about fall gardening.  Our most recent project already had an existing vegetable bed, but the homeowner wanted more space to grow, and less grass to mow.  We took it from there.
The existing garden bed was infiltrated with devil's grass, crawling its way up through 18 inches of fecund soil.  Crabgrass surrounded two young fruit trees, potentially hampering future growth.  The homeowner wanted berries and had an ideal location along a neighboring garage wall.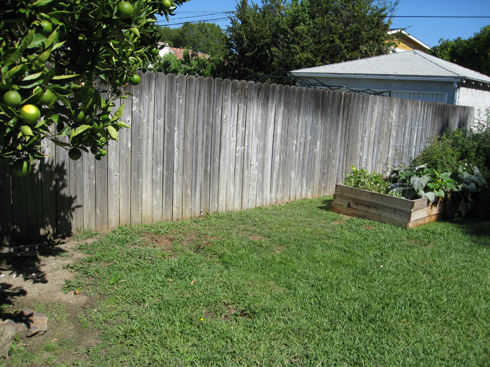 The future home of a second raised bed currently occupied by grass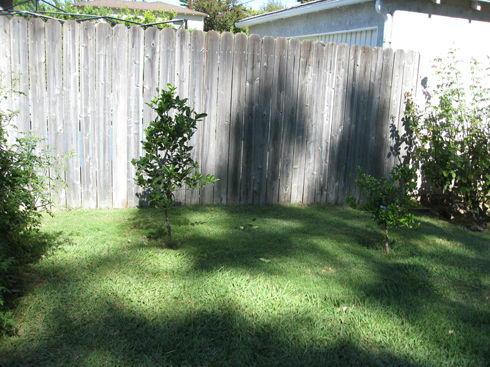 Little fruit trees in need of room to grow without competition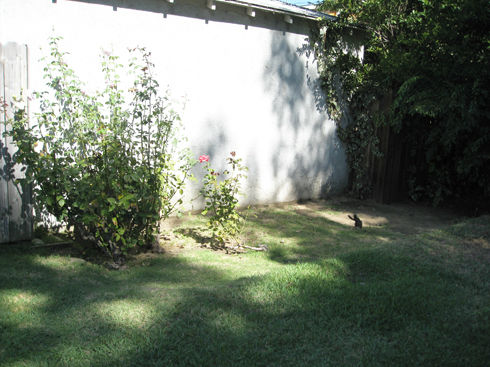 Undesired roses would be traded out for productive blackberries and raspberries
We dug out all surrounding grass, moved the existing raised bed further away from the fence and reinforced it (the wood was simply stacked on top of each other with no hardware connecting the layers or anchoring it to the ground).
We created borders around each fruit tree, and installed sturdy trellises to support the new cane berries (after conditioning the soil with acid-loving plant mix).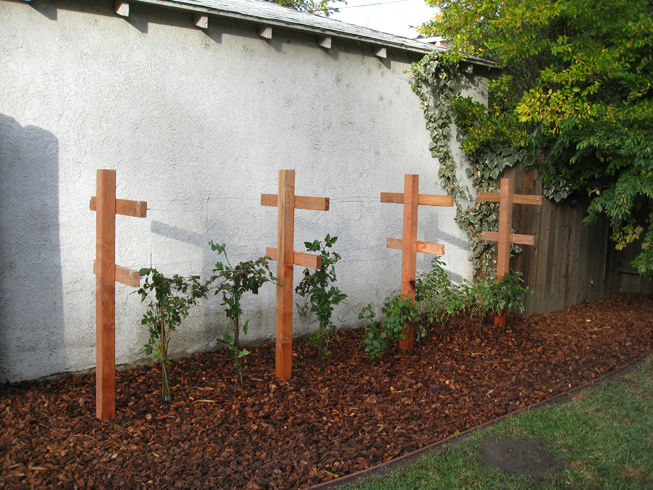 3 blackberries and 3 raspberries will provide copious amounts of fruit for the family
Next, the crew installed drip irrigation in both beds, around each fruit tree and along the fence /garage area so that we could plant beneficial flowers on the perimeter to attract beneficial insects.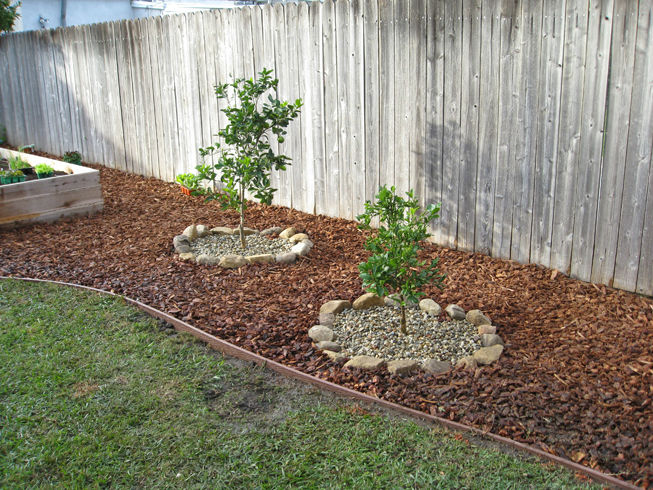 These citrus trees are much happier without the competition from the lawn
Once the grunt work was done, the crew layered chip bark around the entire project.  The homeowner was excited to plant her new garden on her own, so we simply placed her veggies on the soil according to the design diagram to give her a head start.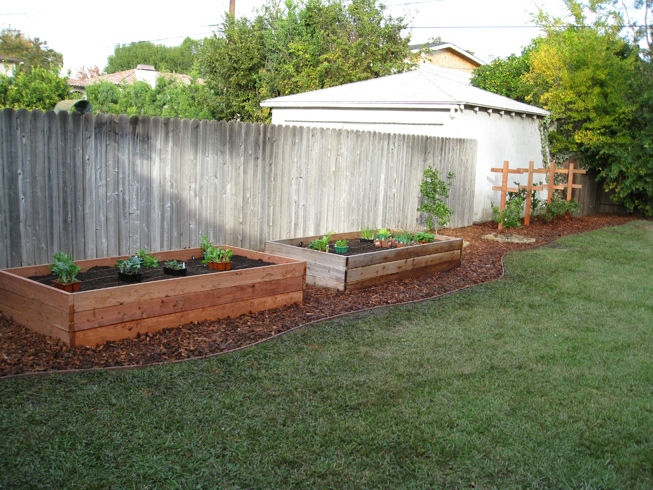 Finished and ready to plant
The whole project took 3 days to install (digging out the grass instead of using weed killer means more time, but no toxins) and now the homeowner has a clean slate for years of happy gardening.