We specialize in small-space gardening here at Gardenerd. Our latest project makes use of a 10′ x 12′ passageway for a couple who wanted to grow veggies, herbs, berries, and fruit trees. We found space for everything they wanted somewhere on the property.
Before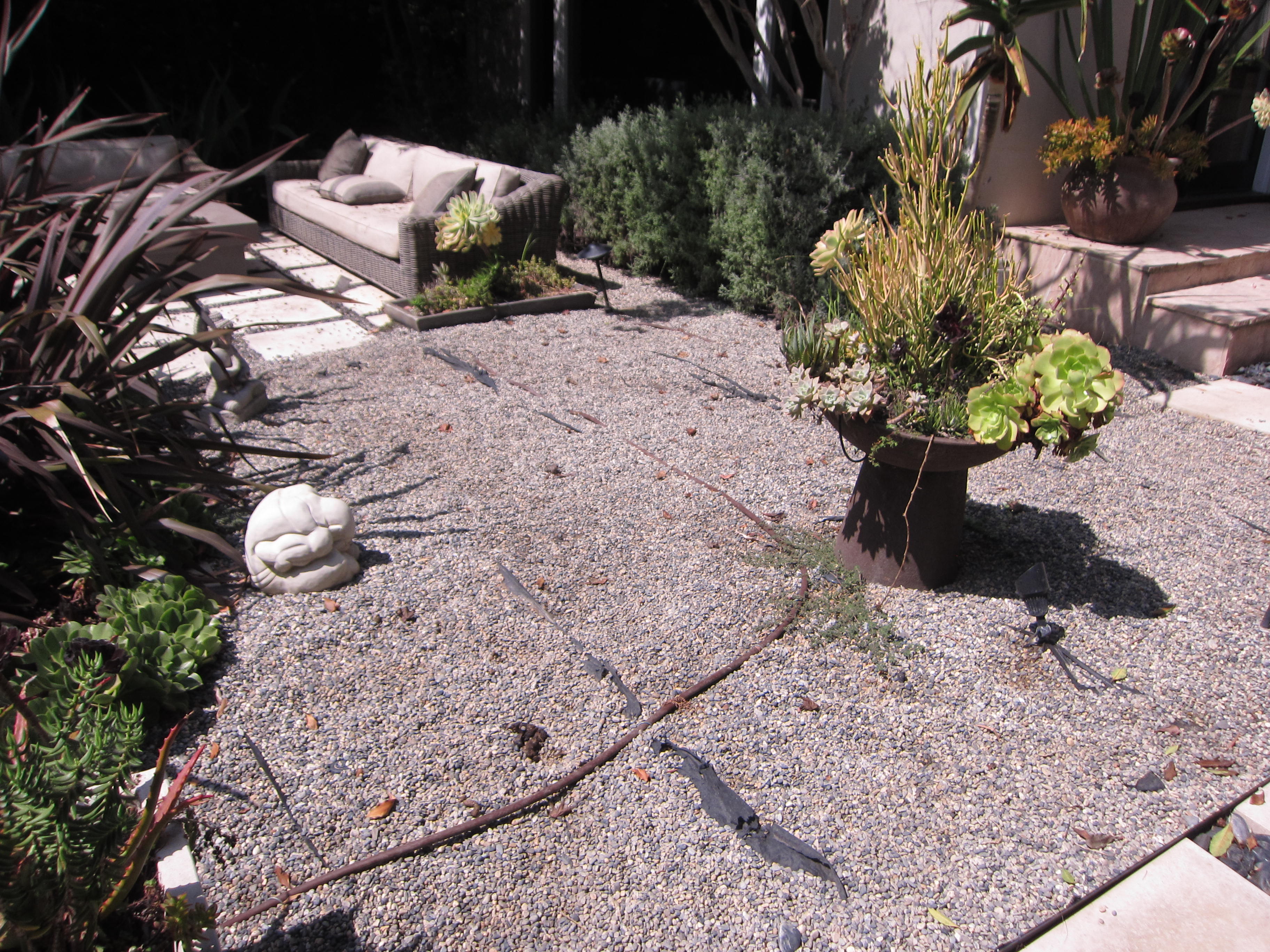 The front yard provided the only full-sun exposure on the property. Our job was to find a way to install raised beds without blocking access to the front yard seating area. We had room for 4 tall raised planters if we moved the succulent arrangement to a new location.
The side yard received afternoon sun, so we targeted what the homeowner called "no-man's land" for a berry patch. Most berries tolerate partial sun because they are accustomed to growing in the understory of tree canopy.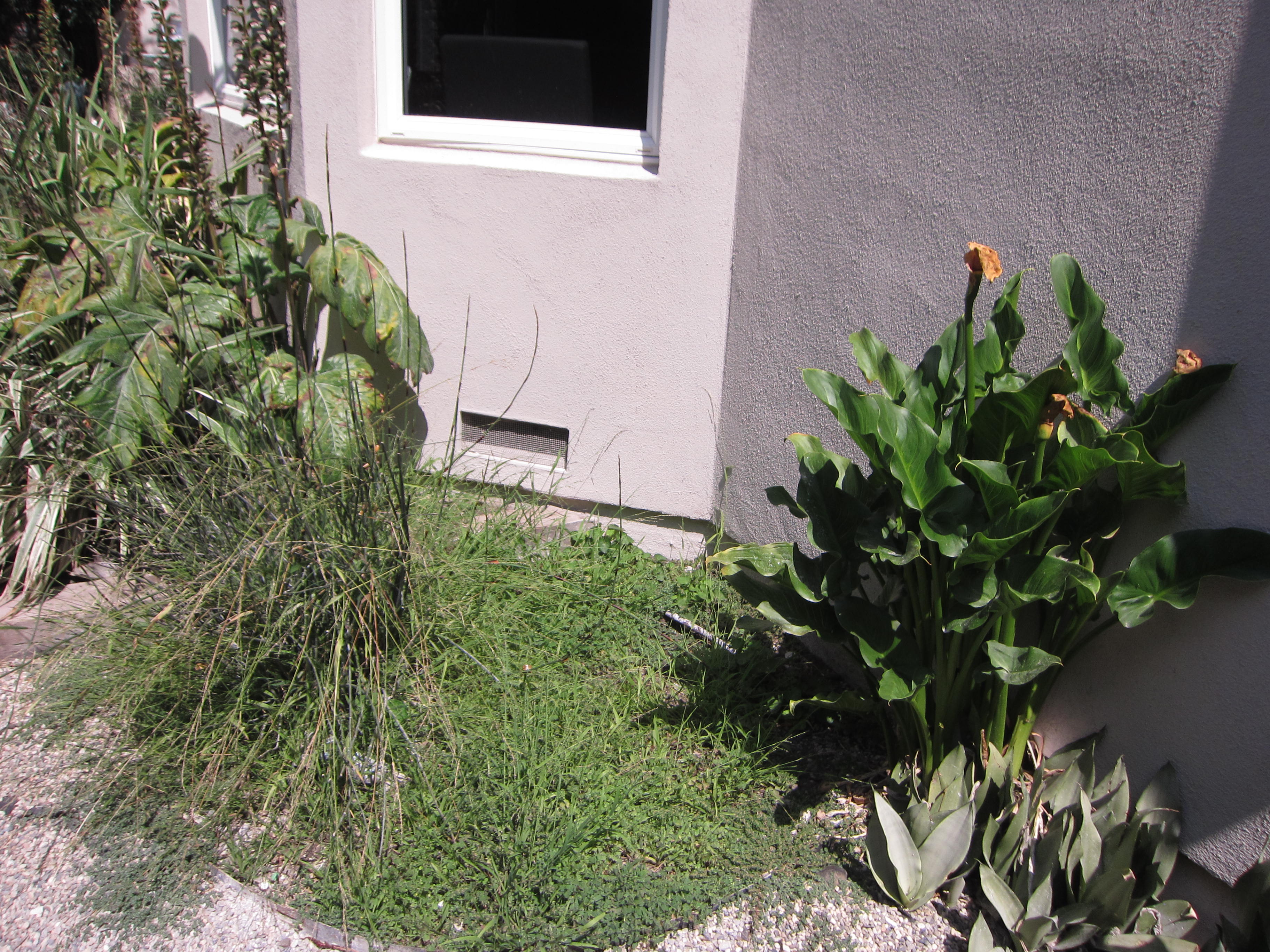 On the same side of the house, the homeowner had a balcony that would serve as a home for two citrus trees in pots, soaking up the afternoon sun. After a little careful planning, we were on our way.
After
First we moved the succulent planter and sculptures to their new homes.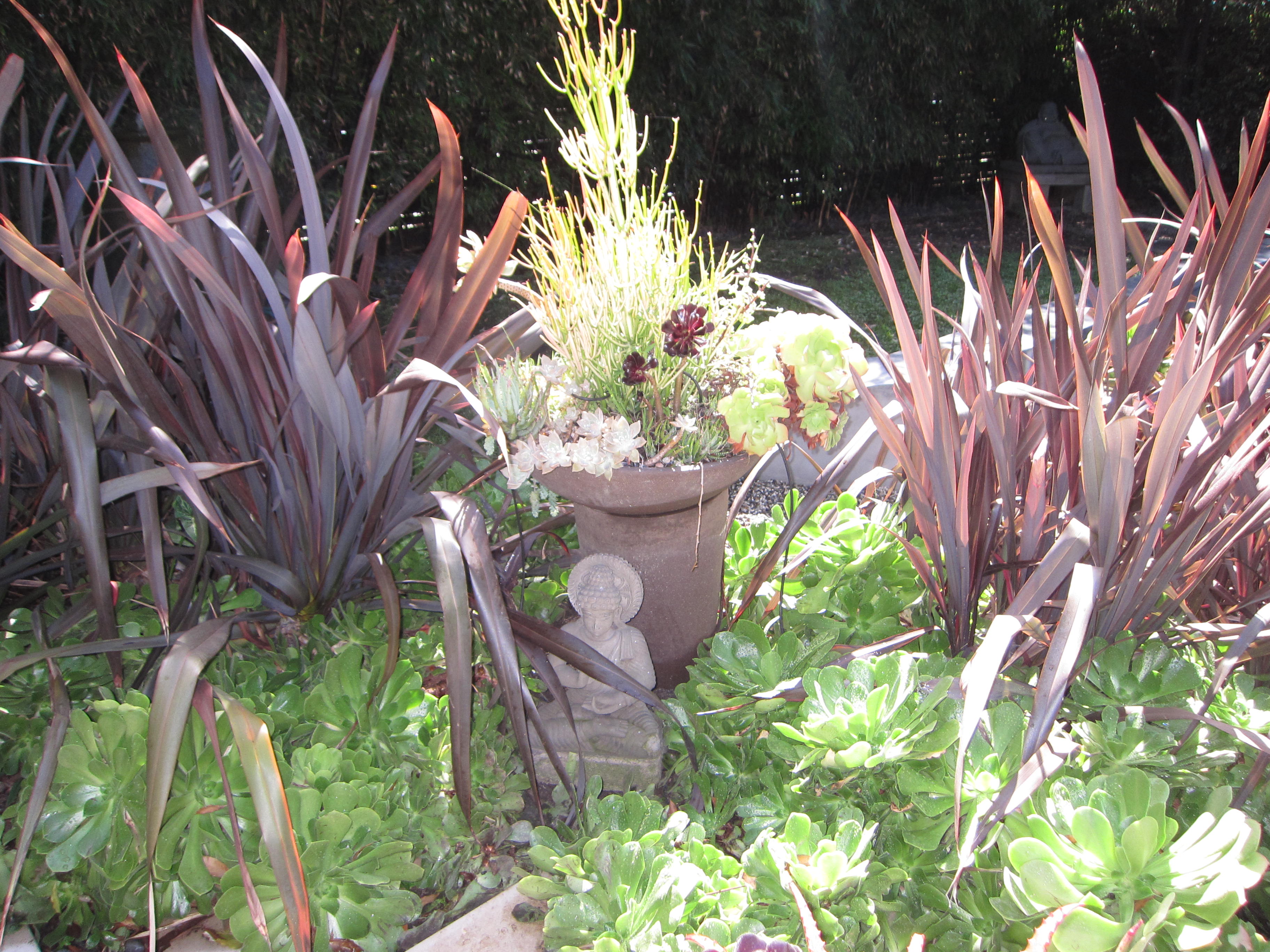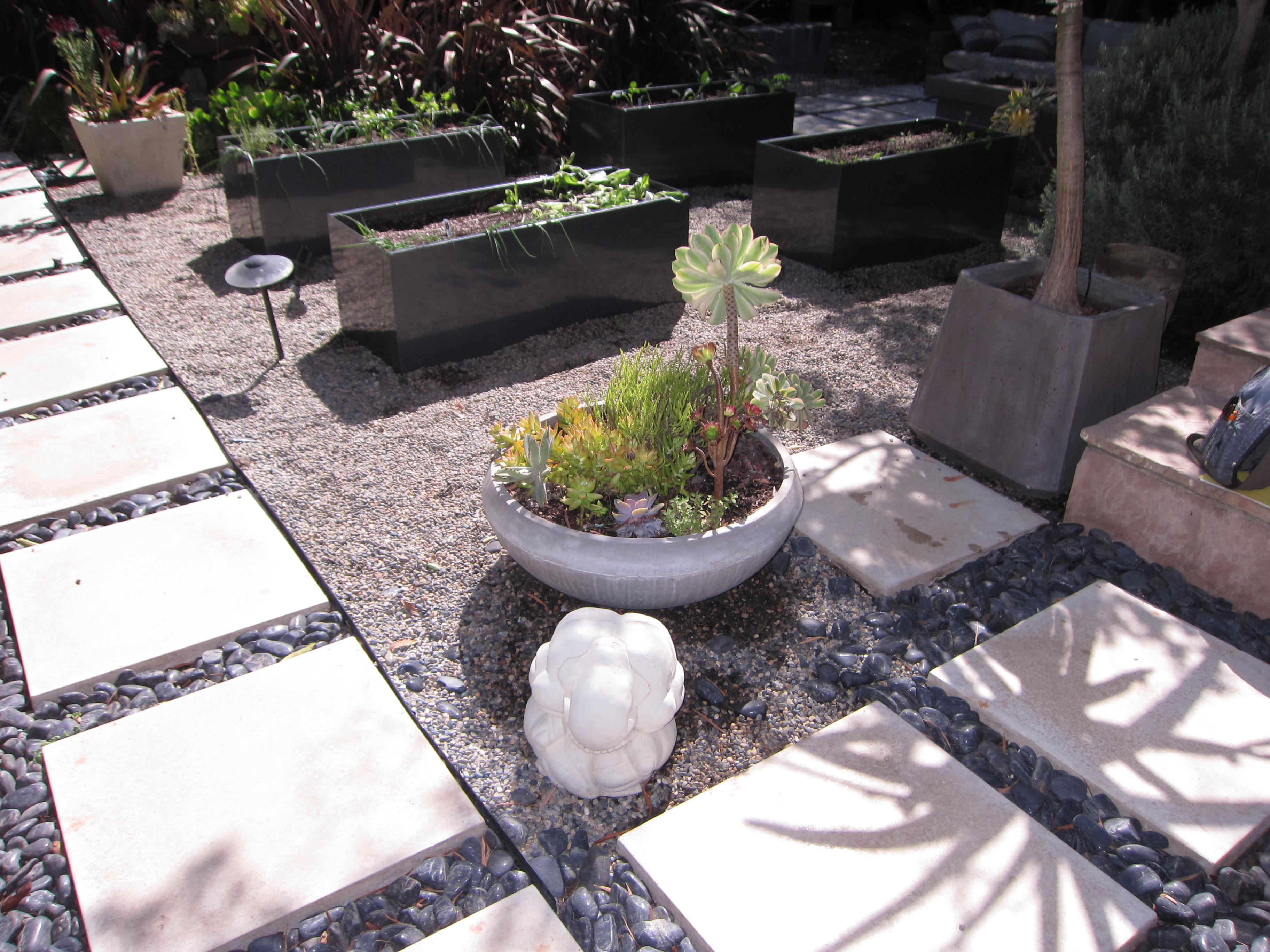 The homeowner wanted affordable metal or concrete raised beds to go with their aesthetic, so we found the largest size metal planters available online. The homeowner assembled them in time for the installation.
We re-routed the irrigation to the raised beds and leveled the gravel area for a more uniform look.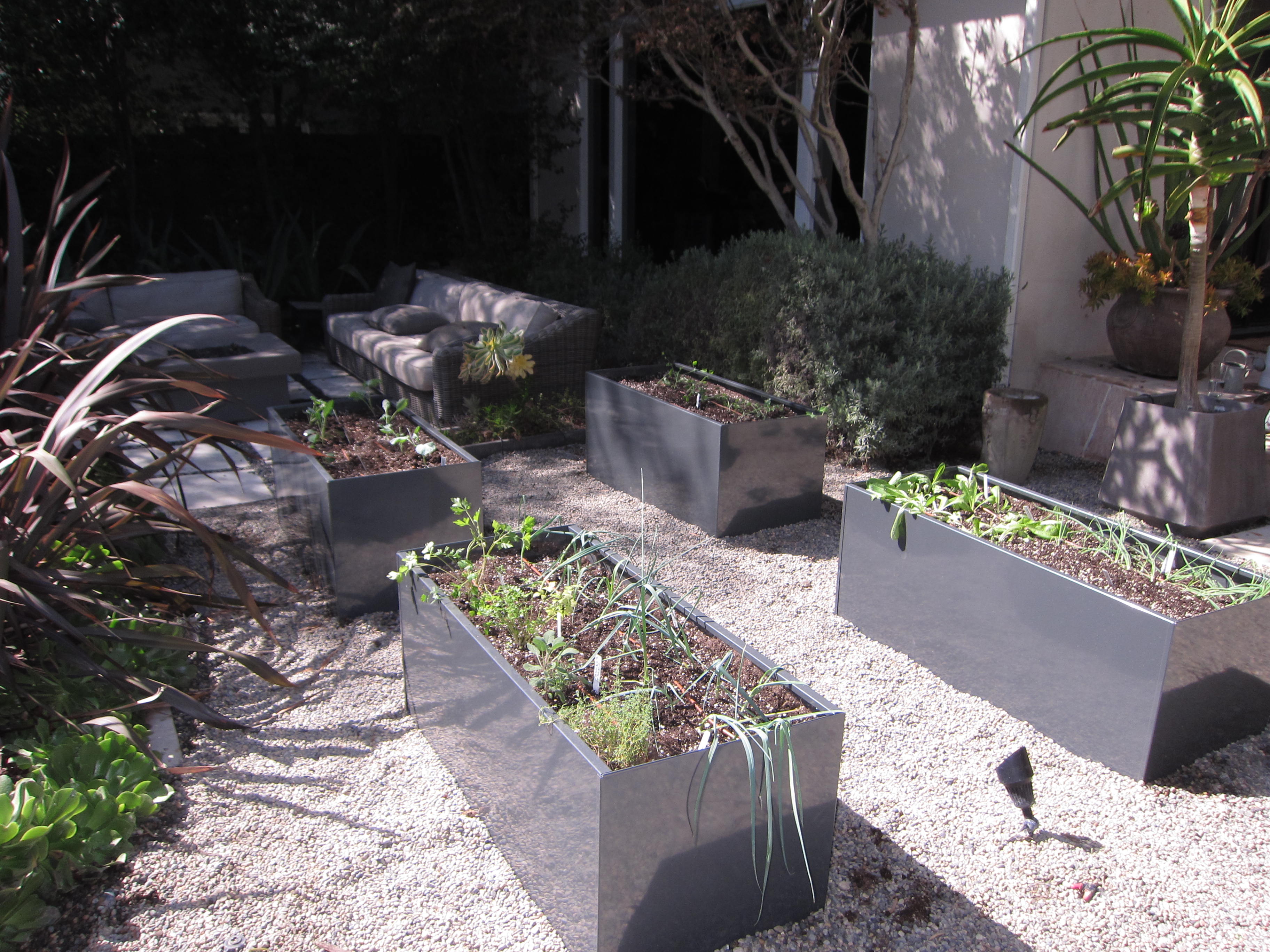 We planted herbs, brassicas, green onions, leeks, lettuces, peas, and carrots in this small space. The family can still come out from the house, cross through the planters and sit down in the shade while admiring their new garden.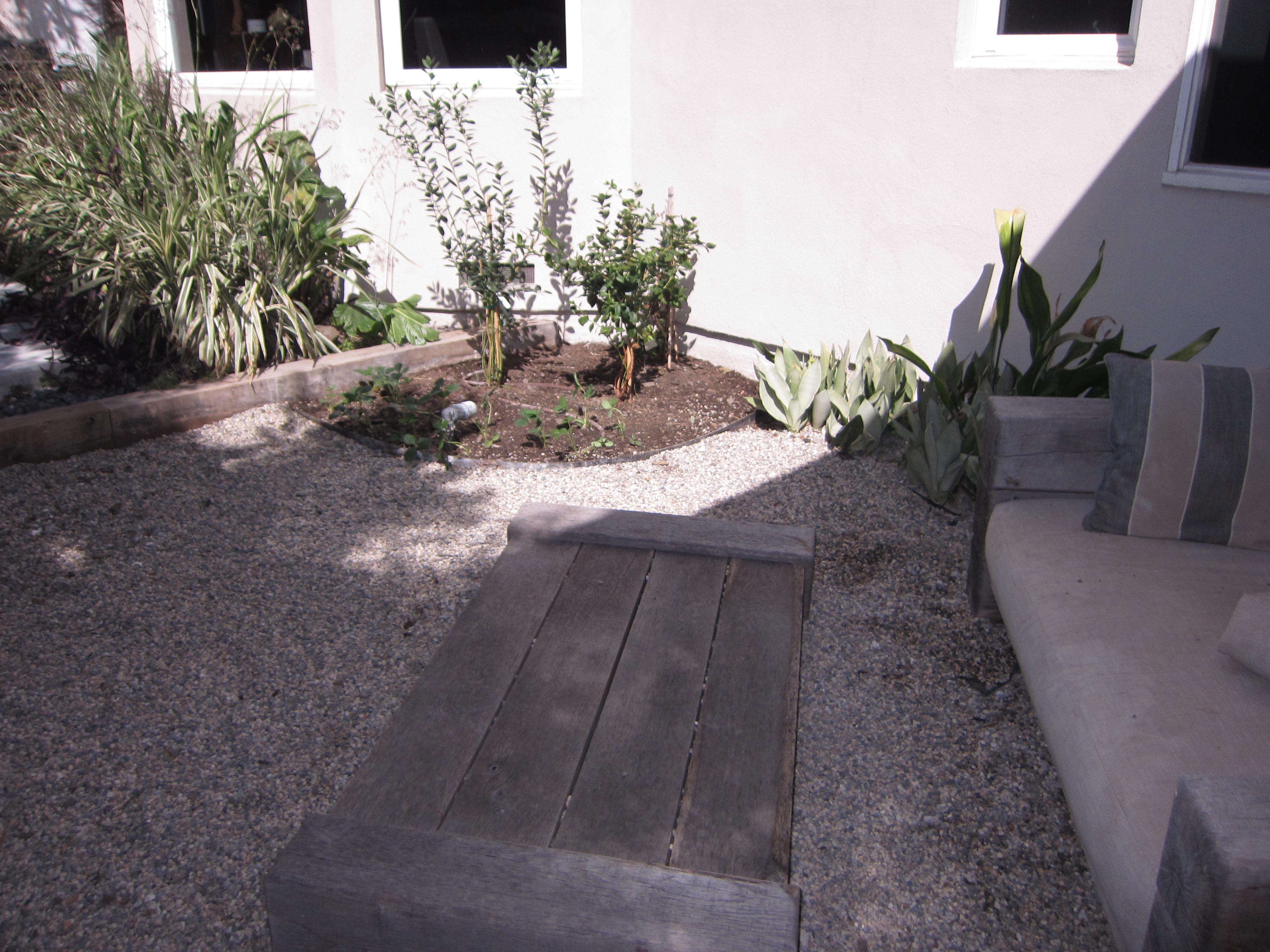 We removed several overgrown ornamental plants, dug out the weeds, and amended the soil to make it more acidic for berries. We planted a thornless blackberry that only gets 3-4 feet tall,  two blueberries, and a dozen strawberries in the space. Next spring they will be able to pick berries in their own back yard.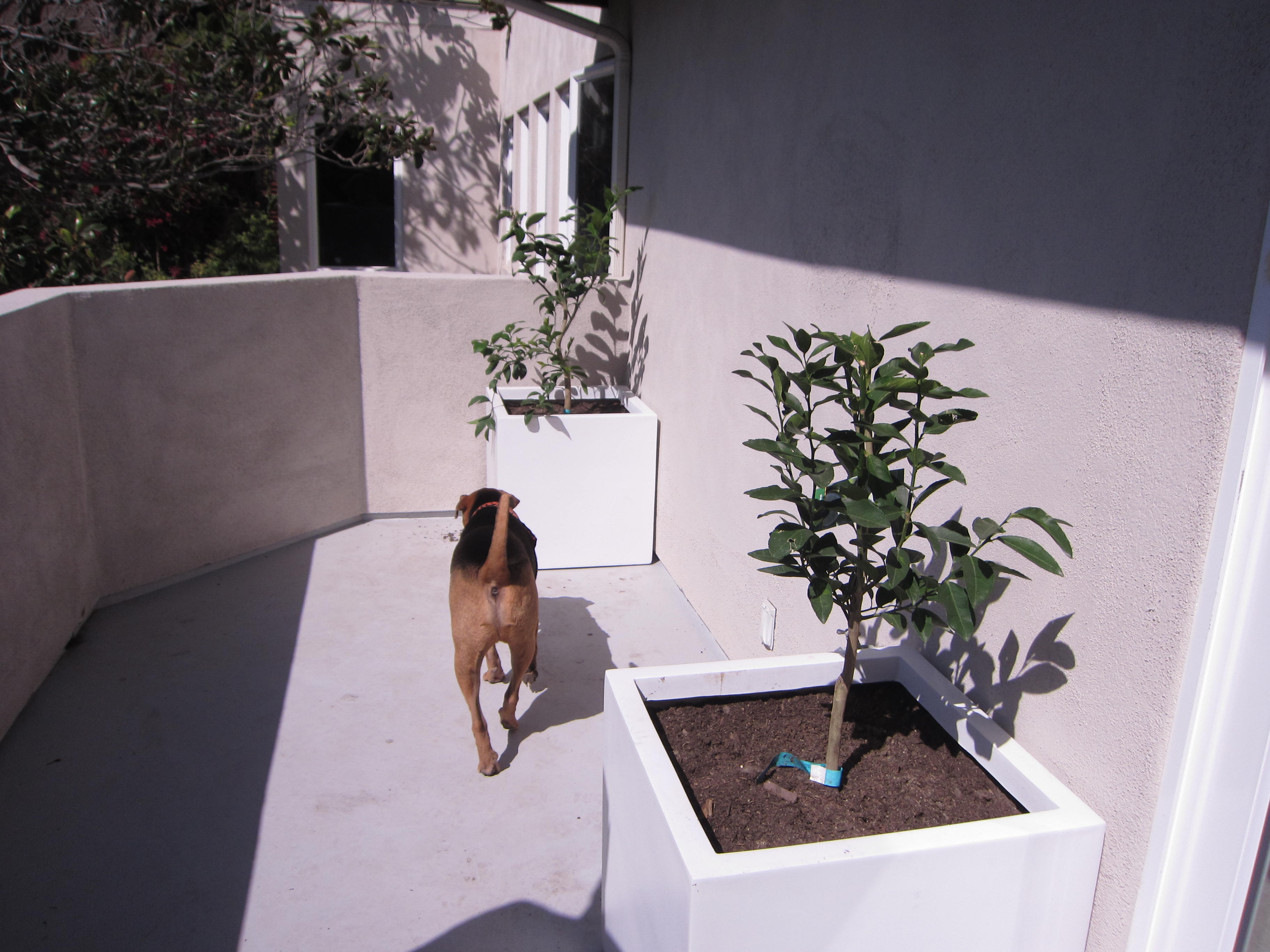 The homeowner found these simple and sleek planters for the balcony and plan to add a small seating area and possibly a succulent wall as well. They will enjoy lemons and limes from their balcony orchard.
All in all, the homeowner got a little bit of everything they wanted. They will be able to grow tomatoes and beans in summer after they enjoy salads and broccoli from this fall garden.