I've heard colleagues say that tree kale never goes to seed, that it can only be propagated by cuttings. Well, my 10-foot tree kale would beg to differ. It's gone to seed after falling over in a wind storm (probably stress-induced) while it continues to produce tasty leaves.
Tree kale is a perennial vegetable lauded by the permaculture community because it forms deep roots (obviously deep enough to withstand falling over in a wind storm). We propped that baby back up and it kept going. It resists insect infestations while annual kales are plagued, and it requires less frequent watering. We demonstrated how to propagate from cuttings in this video, but now we're going for seeds to see how that works.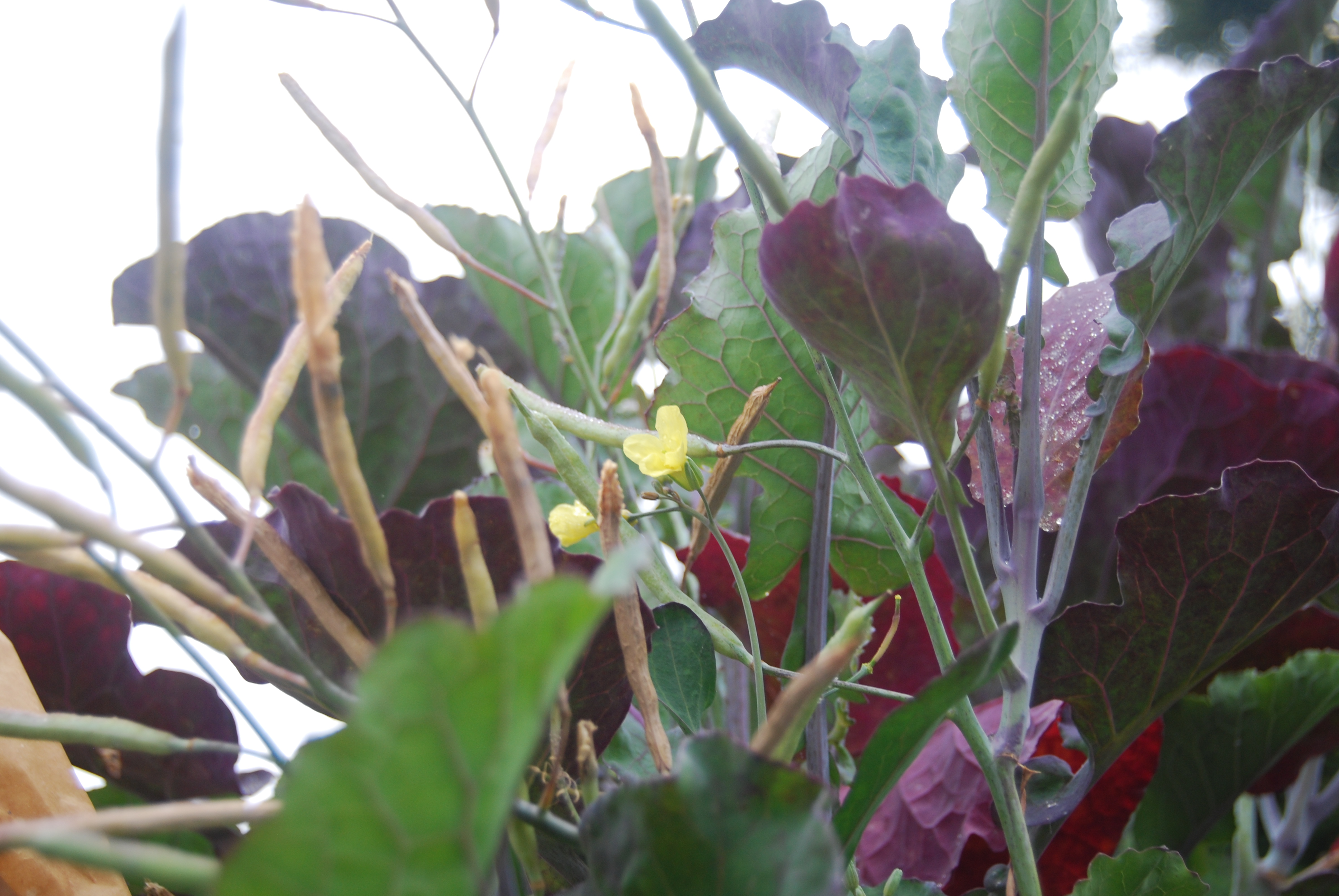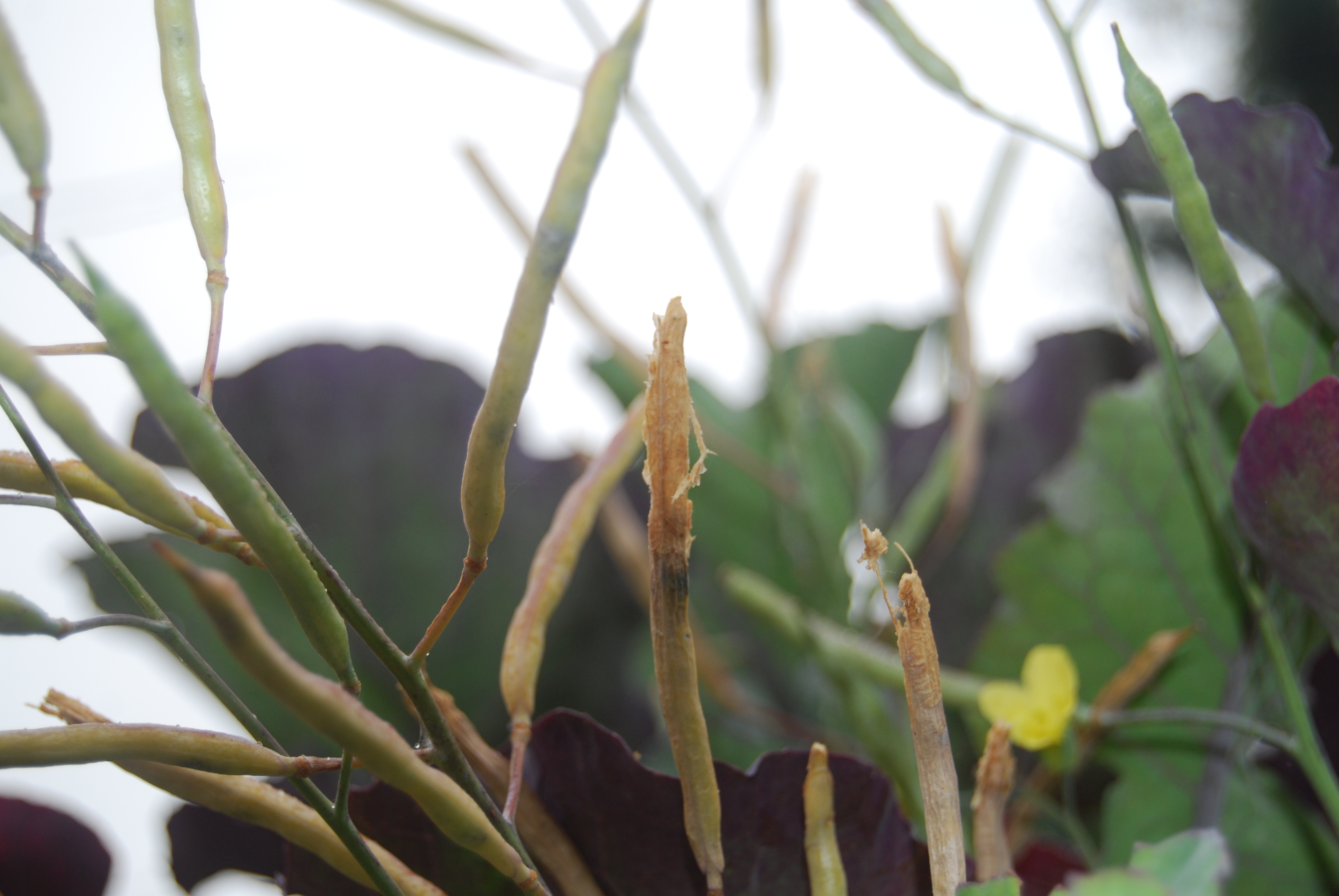 Flowers turn to seed pods, which then dry down, turning from green to brown. The birds arrived to let us know it's time to cover the seed heads.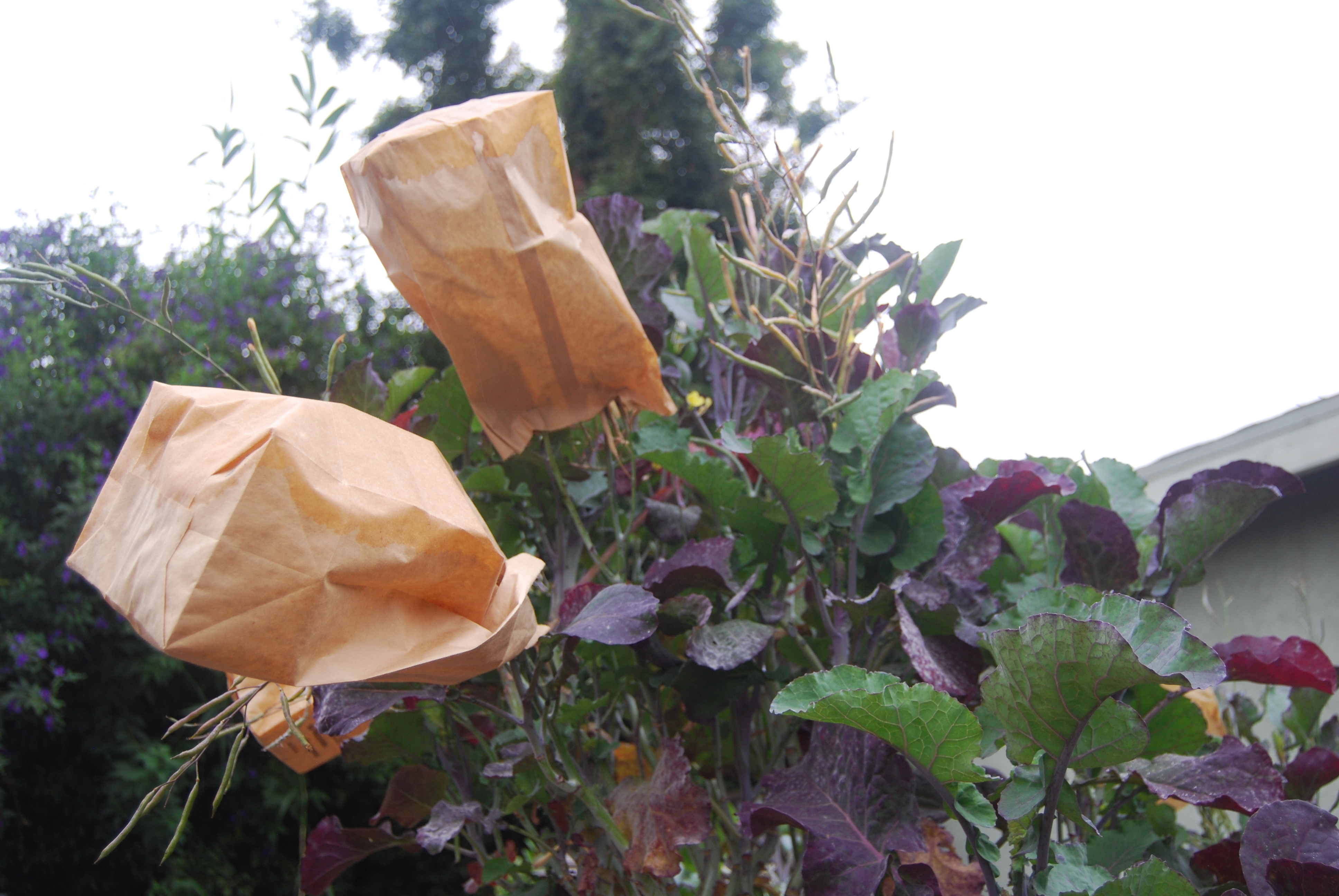 We stapled a few paper bags around several seed clusters and left a few for the birds. Now we wait until they are dry enough to harvest.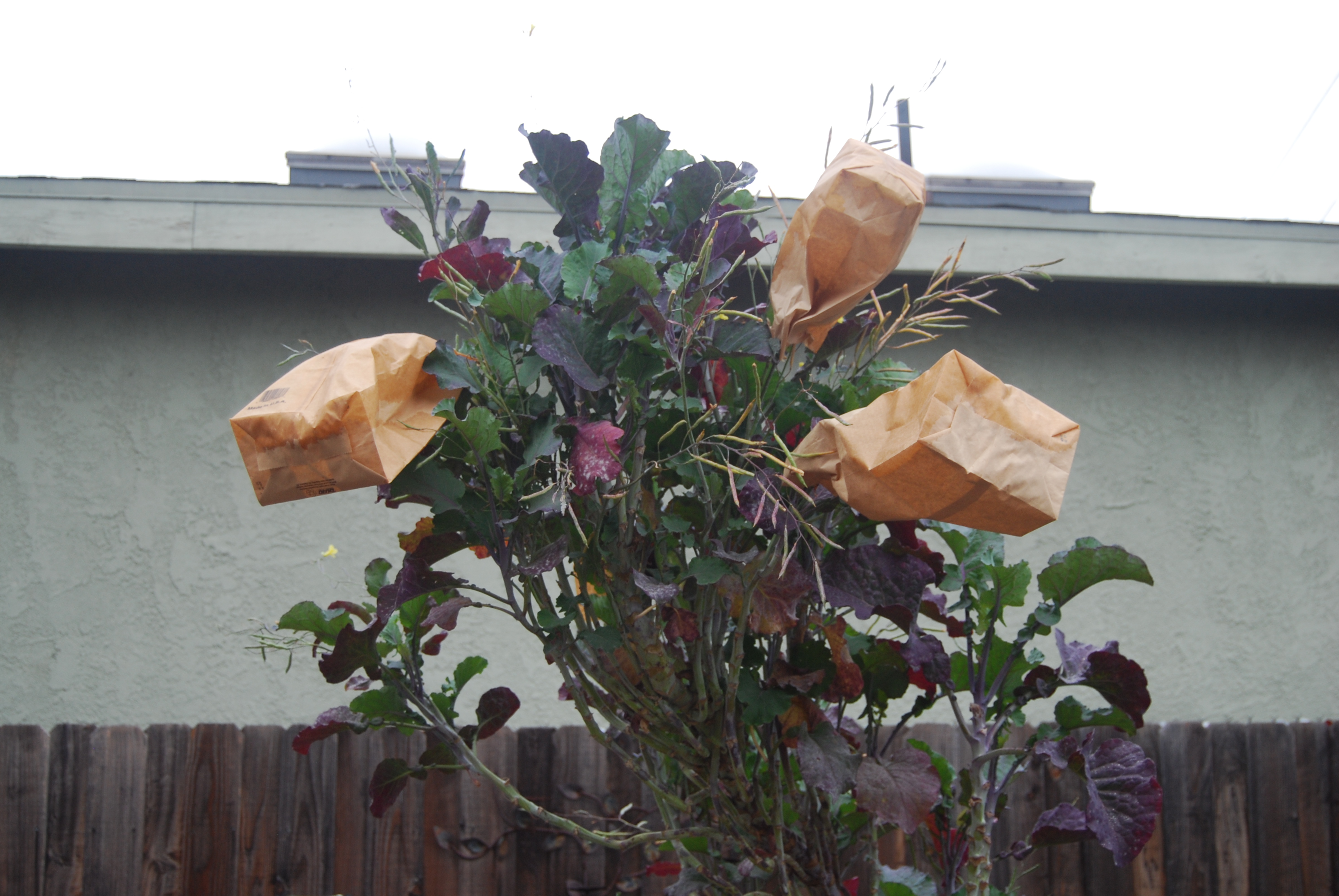 Tree kale grows slowly at first, but ours now hovers above the fence by a couple feet 2 years later. Even in summer this plant provides kale for salads, frittatas and soups with practically no pests. It's a smart addition to any sustainable garden.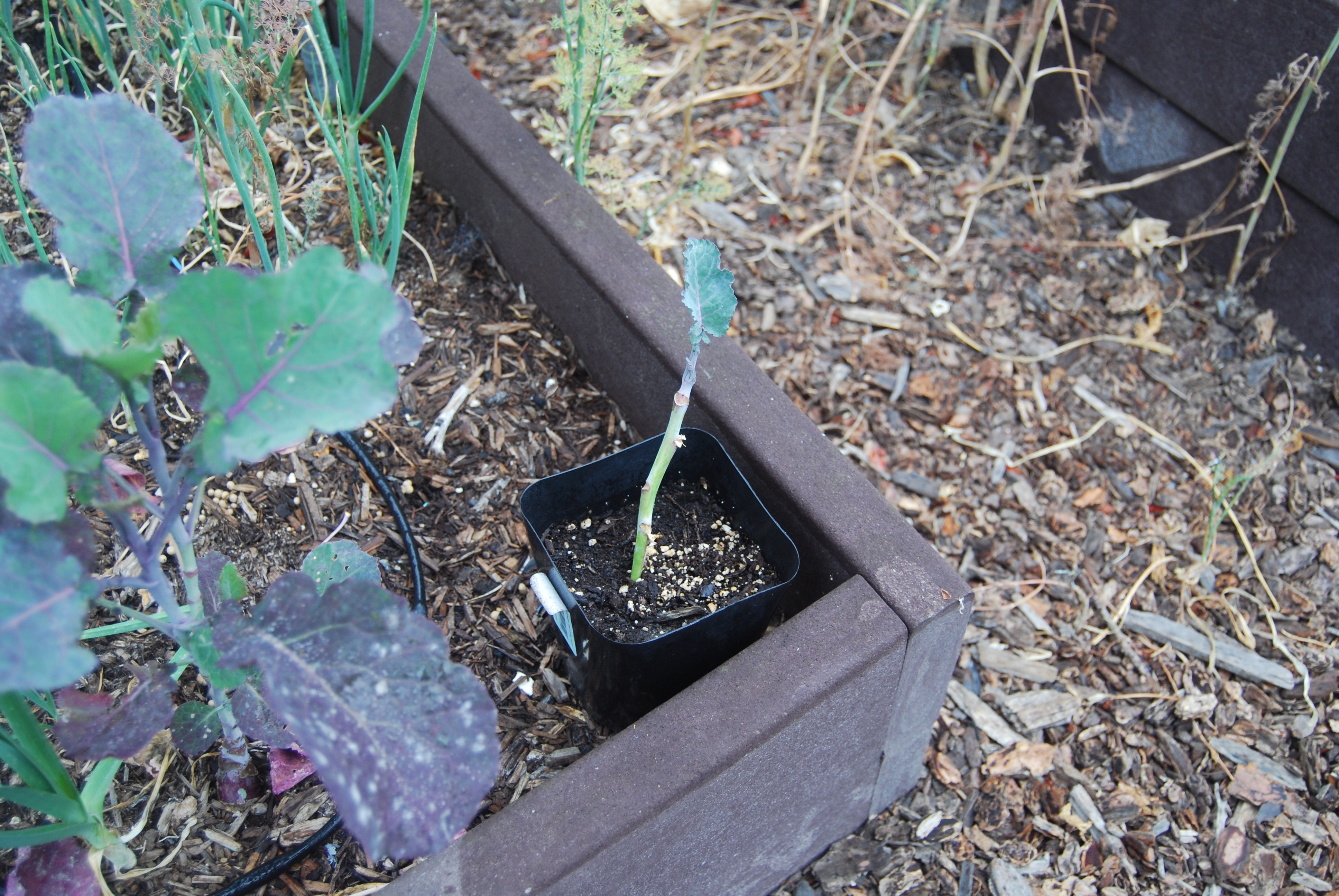 A fellow tree kale lover advised me that purple varieties only breed true purple from cuttings; seed-grown tree kale will be green. We'll report back on how the seed-grown tree kale performs against cuttings.
Hey gardenerds, have you tried growing tree kale from seed? Post your adventures below.