It's harvest time for tomatoes, whether they be determinate or indeterminate. These orbs of delight are the quintessential summer fruit and we're picking them daily. We planted early this year (quite possibly a mistake since we now have blight…but then again, we get blight every year, so I give up).
We grew 18 different varieties this year, all heirlooms, all gorgeous. Here's a little tomato parade for 2014: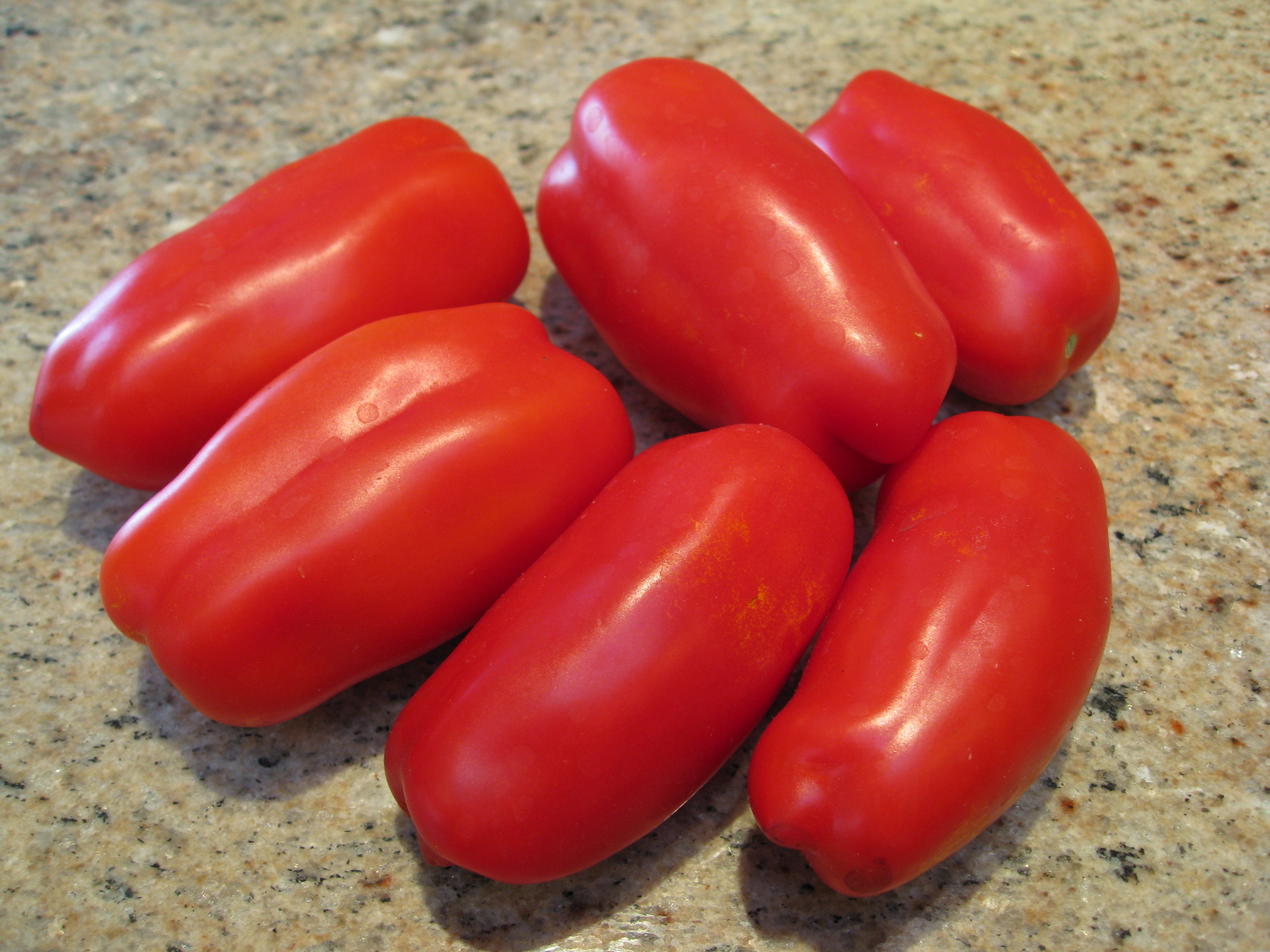 Our first time growing these successfully. Can't wait to make sauce.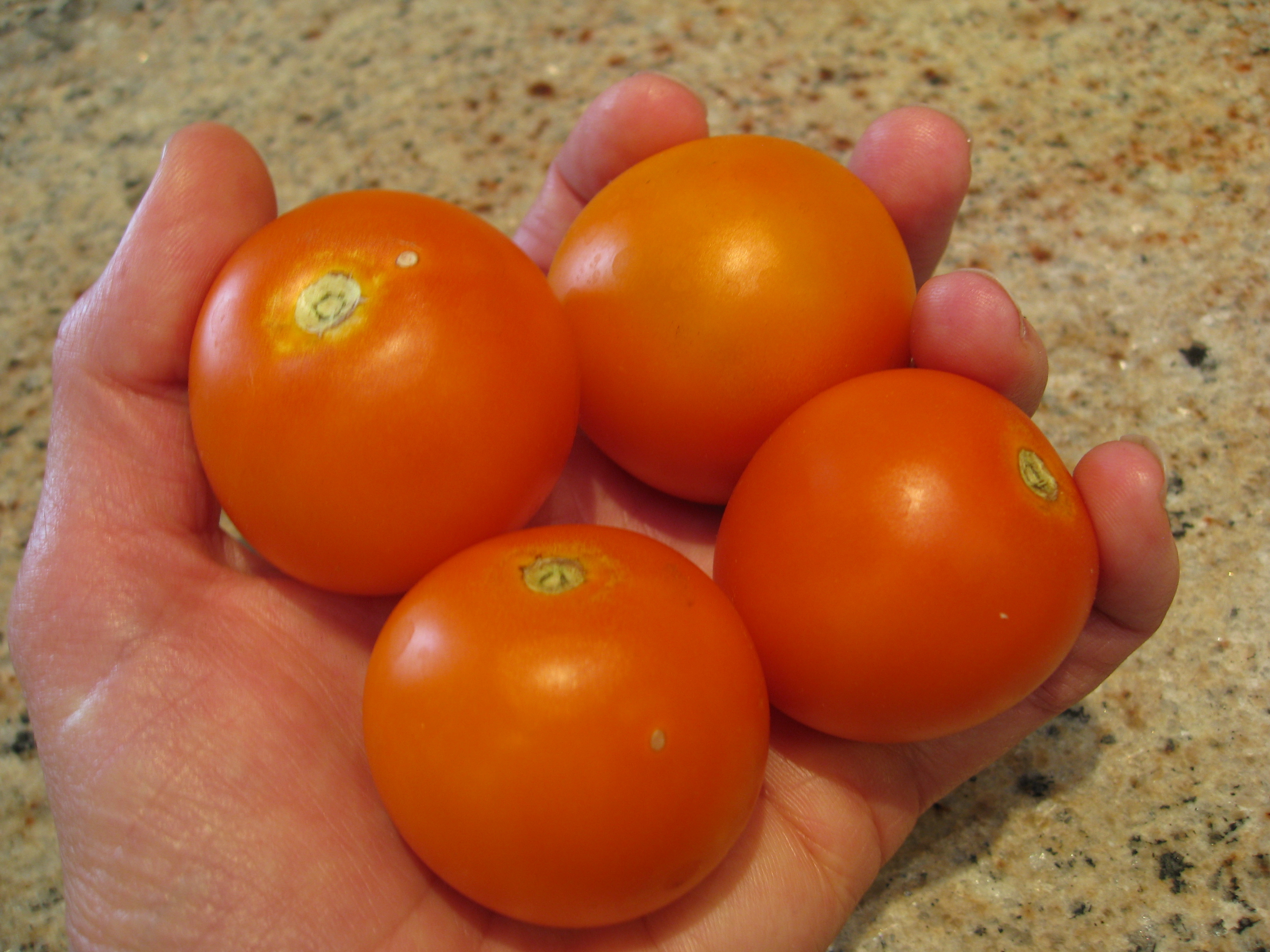 Jaune Flamme – always a favorite. These sweet orange salad-sized tomatoes are the best!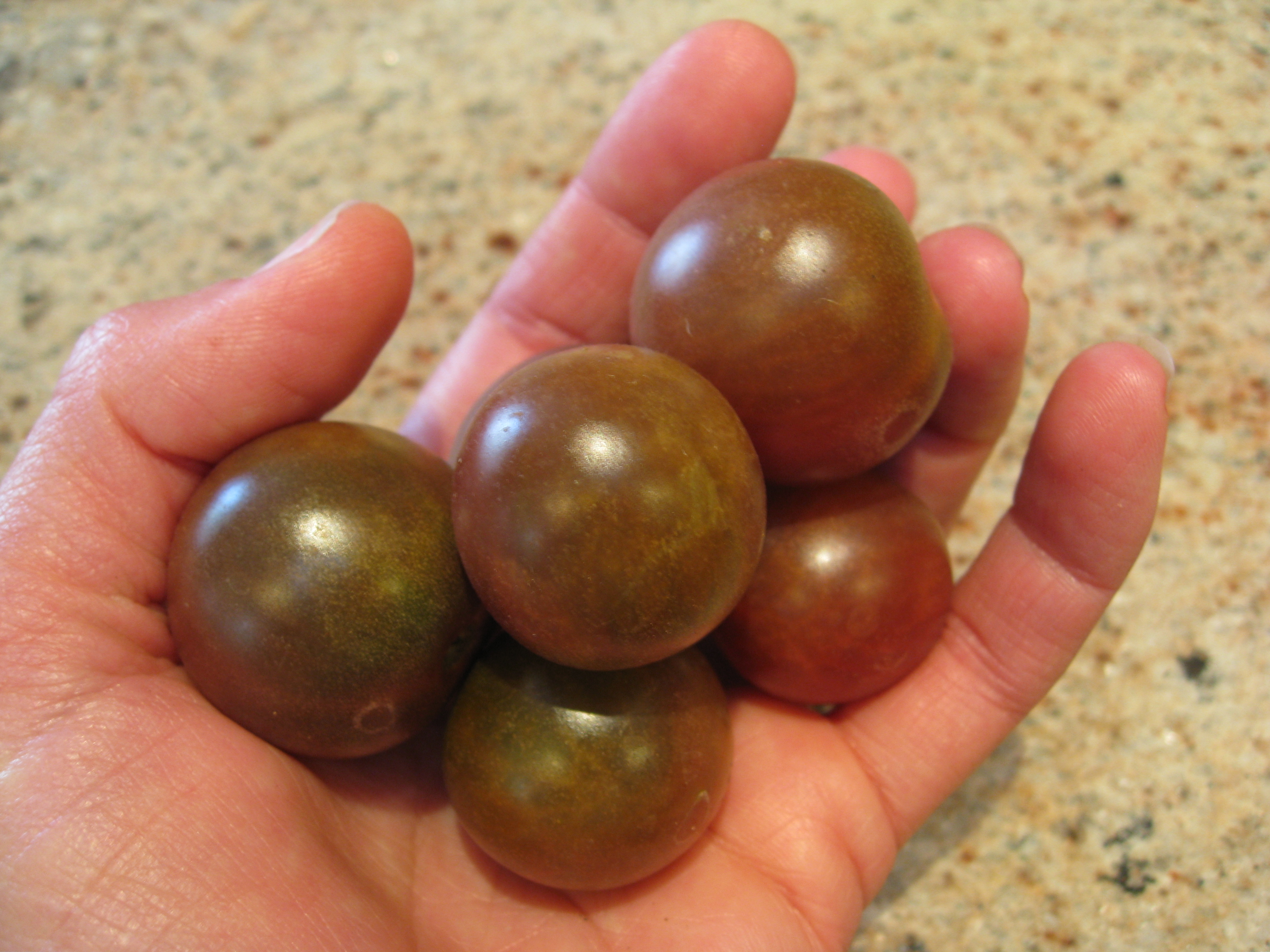 They may look funny, but they taste great. Prolific fruiting habits too.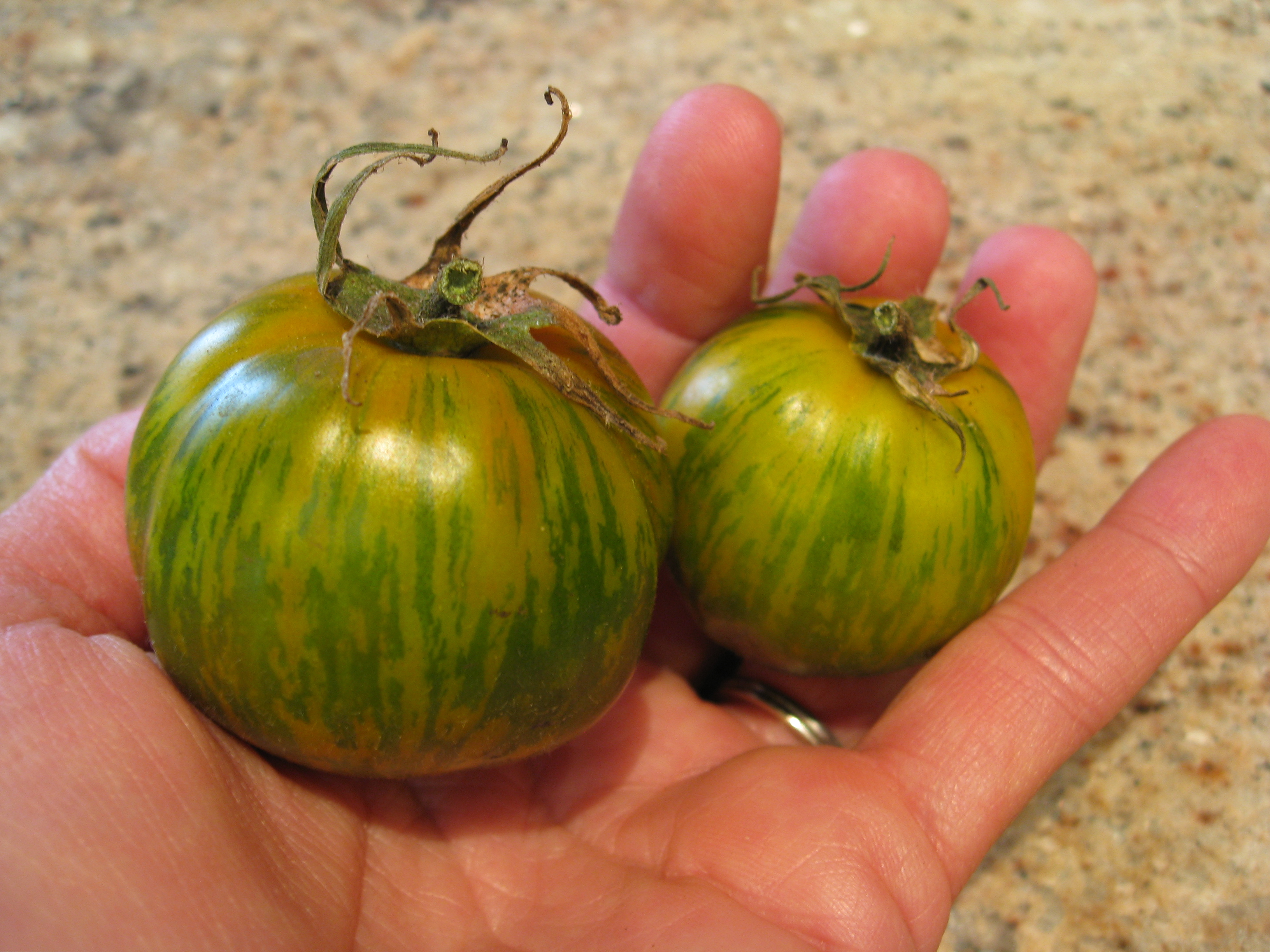 These never get old to me. There will always be room in my garden for Green stripy tomatoes.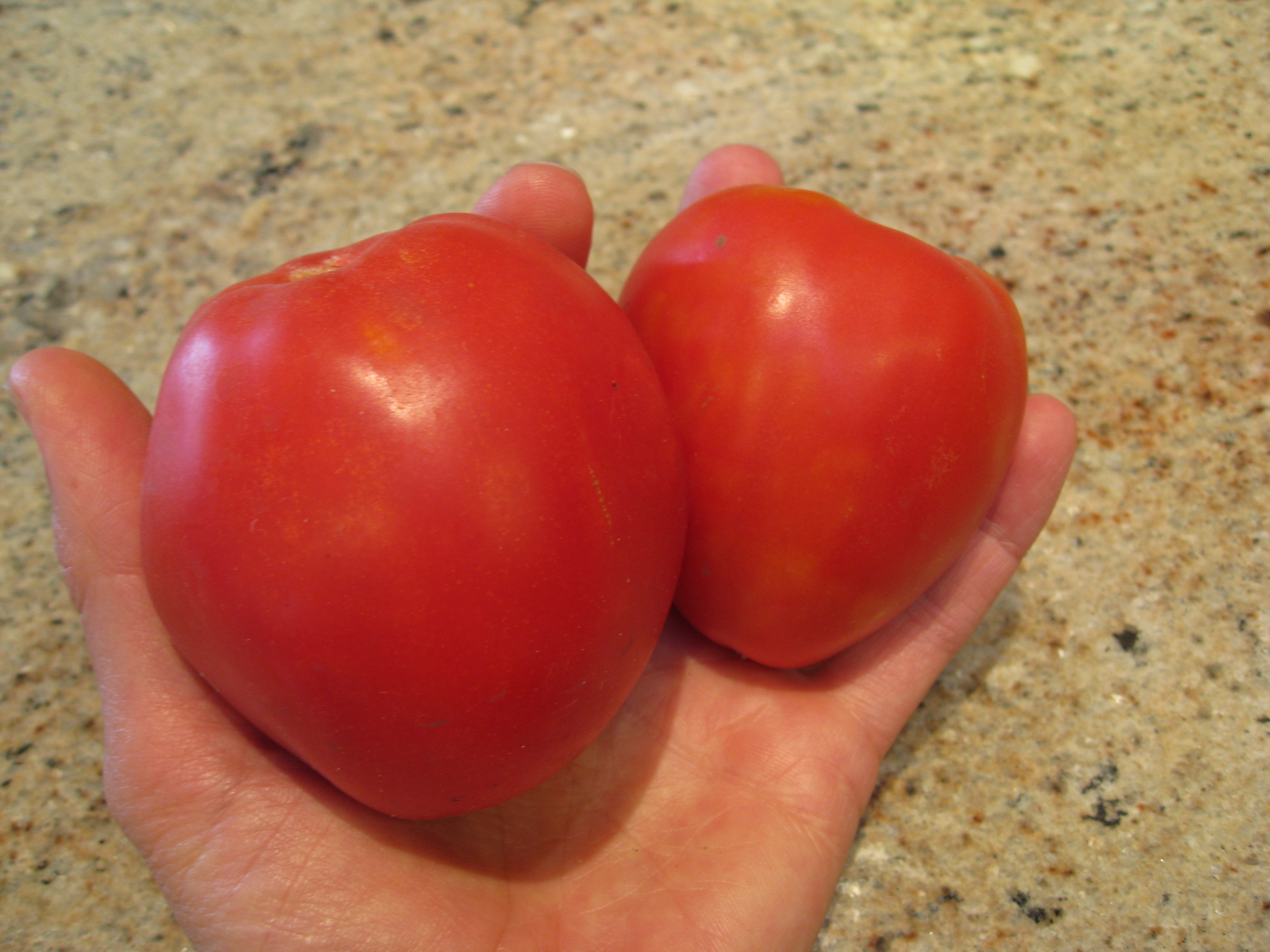 Okay, so they didn't turn black. I picked them early, I guess, but they taste ripe. Big, juicy and luscious tomatoes.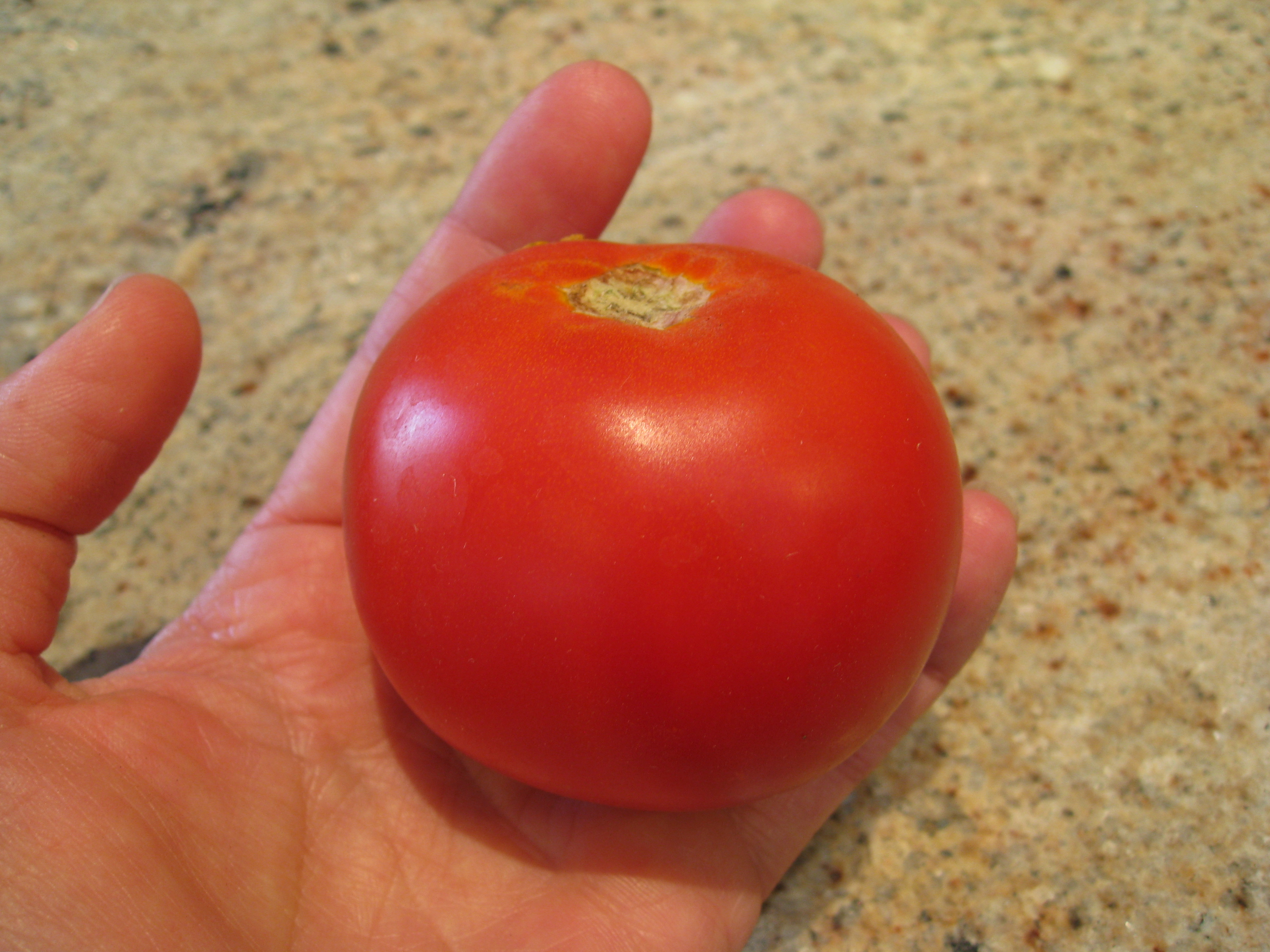 This is grown from seed we saved last year from a volunteer. Reliable globes with a sweet flavor.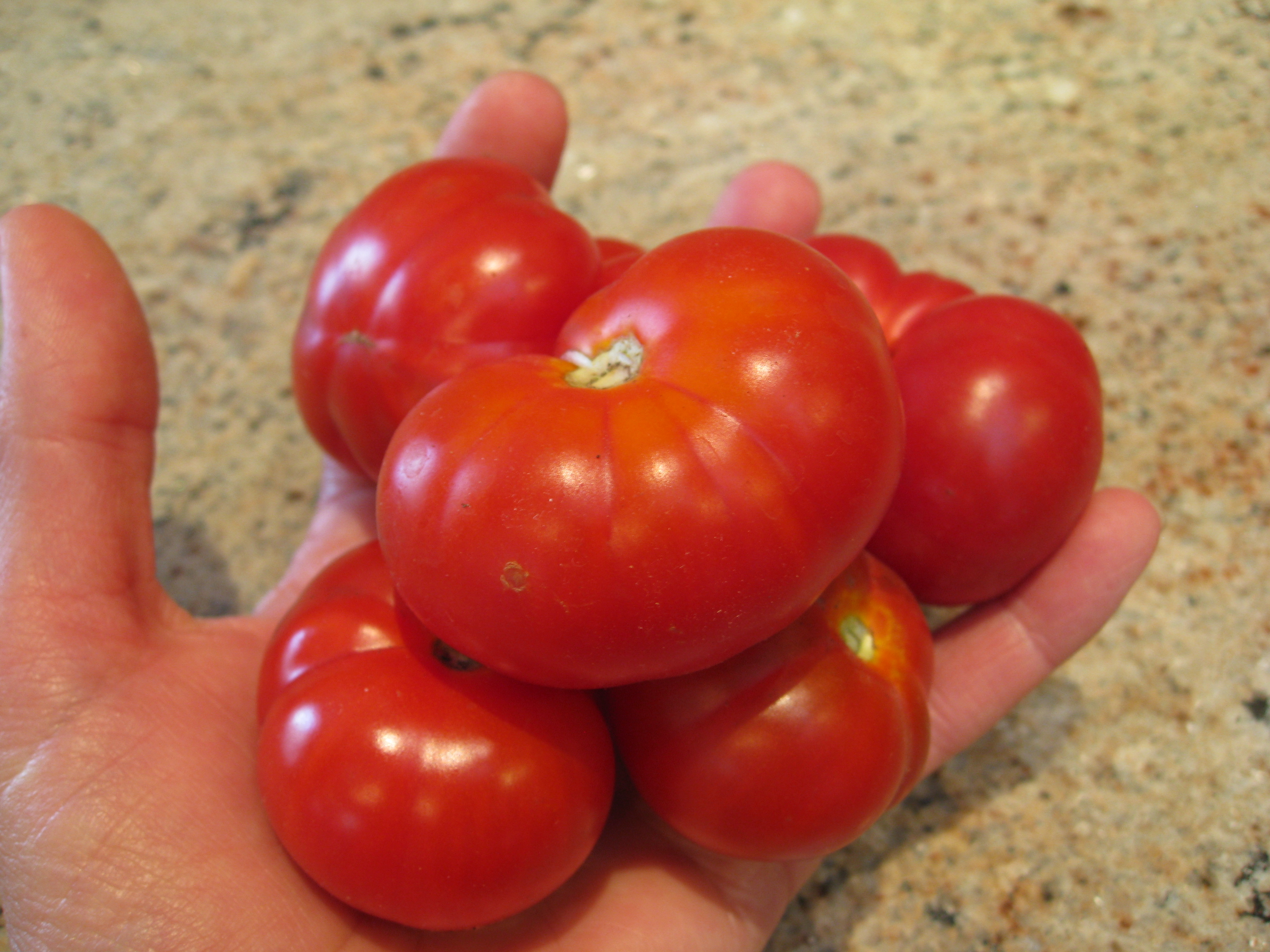 Stupice (pronounced Stu-peech-ka) is one of my favorites I've grown since the beginning. This year they came out a little pleated and flat, rather than the usual round salad-sized globes I usually get. Can't explain it. Still delicious and always early.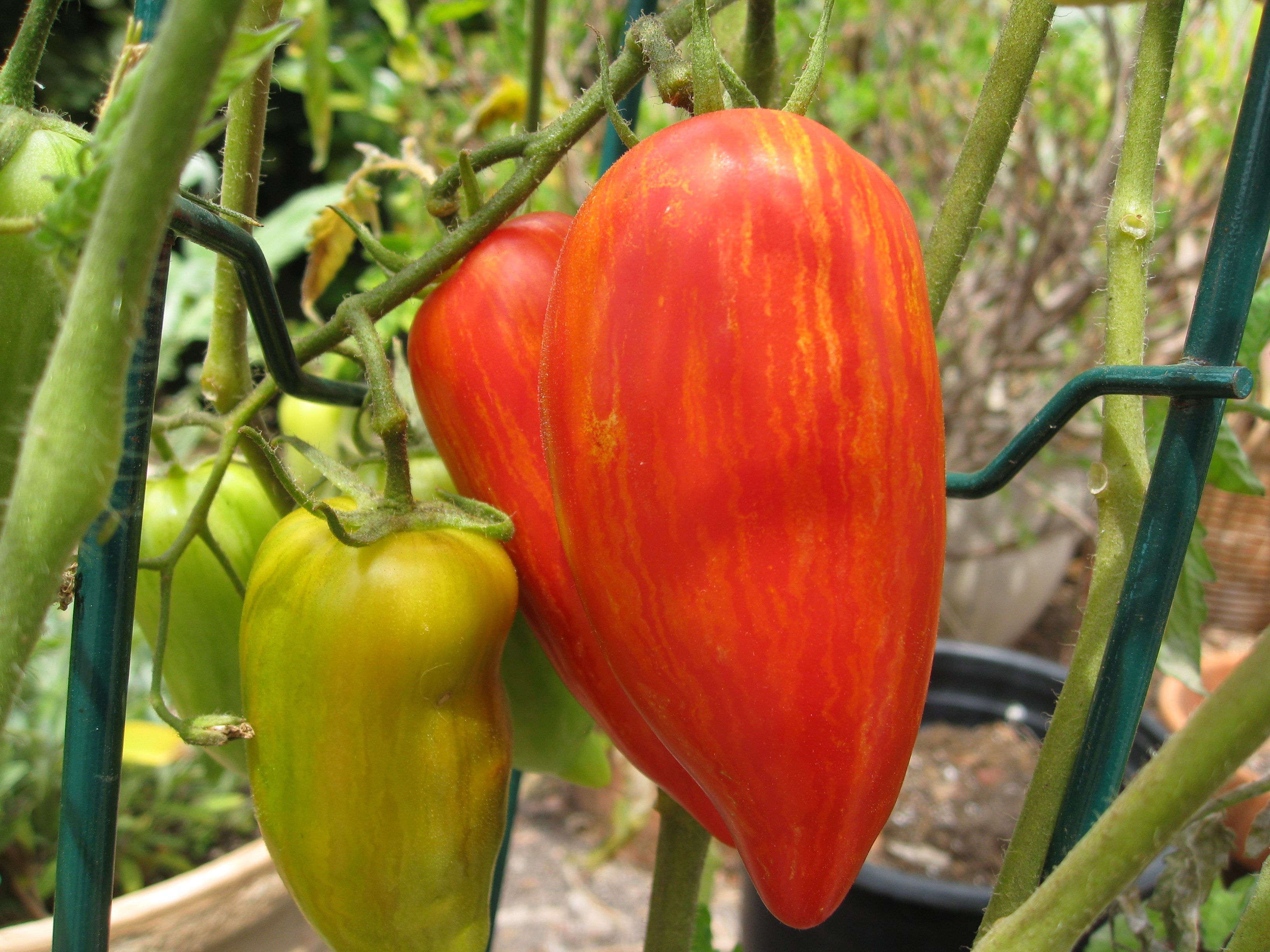 SO EXCITED about this one. The Striped Roman is a new tomato for me this year and is hands-down the most beautiful tomato I've seen in years. I just want to stare at it.
Some of the tomatoes are still ripening, but here's a preview: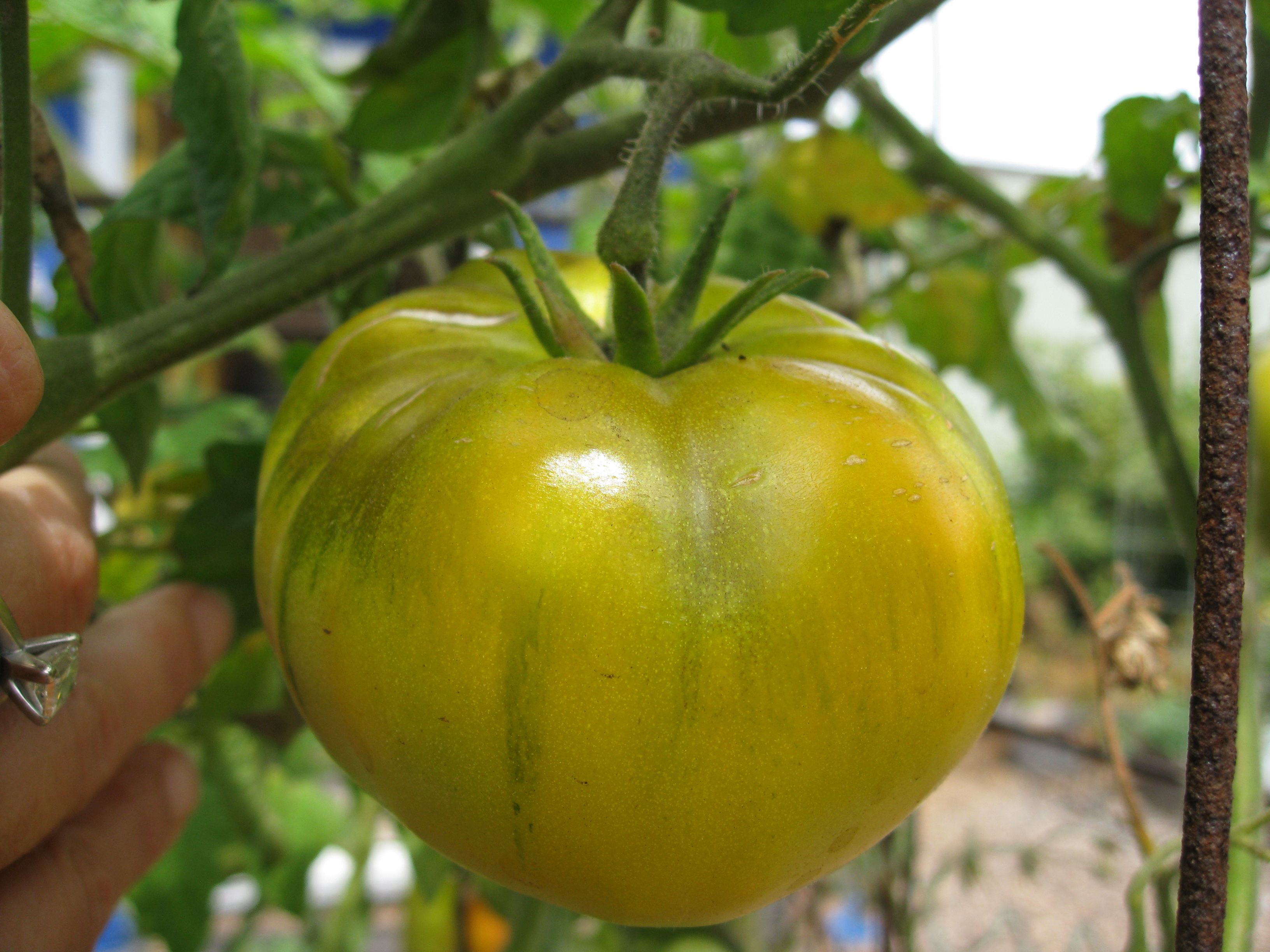 Azoychka is a coastal tomato that turns bright yellow with green shoulders. It's a beautiful, big beefsteak tomato that's great on sandwiches.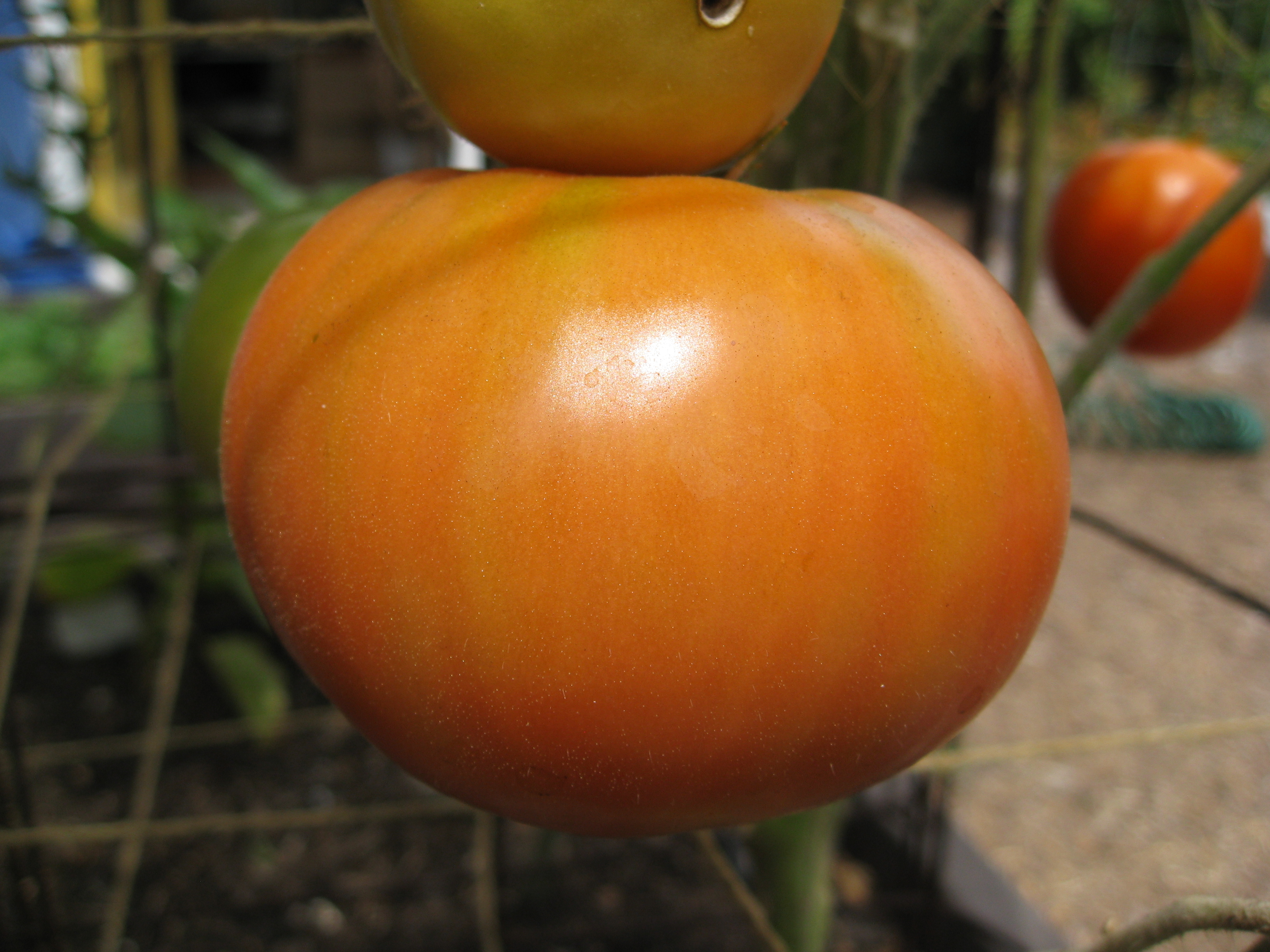 Almost there, this Missouri Pink beefsteak is one I've looked forward to for a couple years. Last year it died before ever setting fruit, but this year we're in business!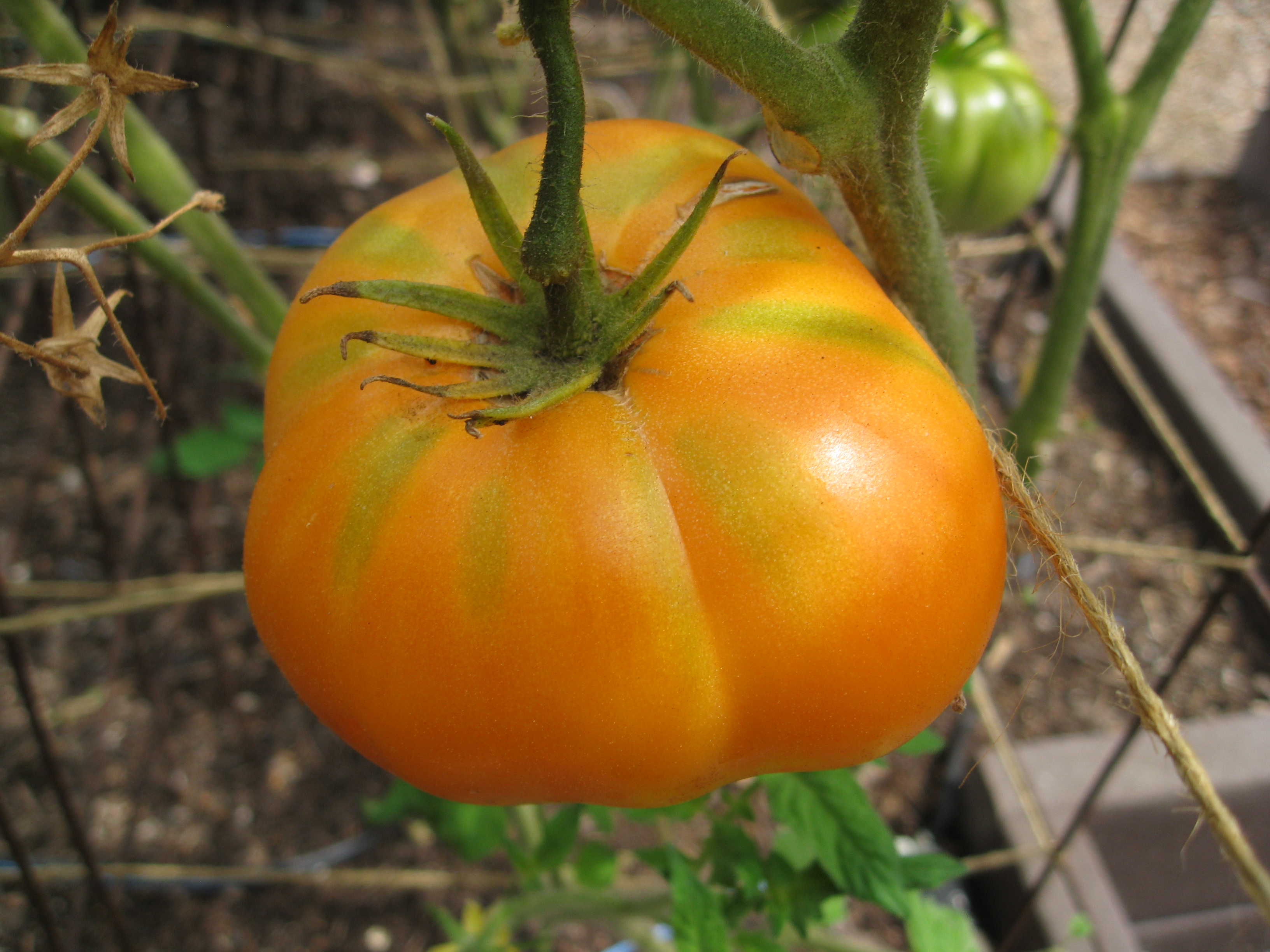 This Kellogg's Breakfast is on its way to ripening (looks kind of like a ripe Azoychka right now) but it will be big and colorful – the kind of tomato you think of when you hear "heirloom."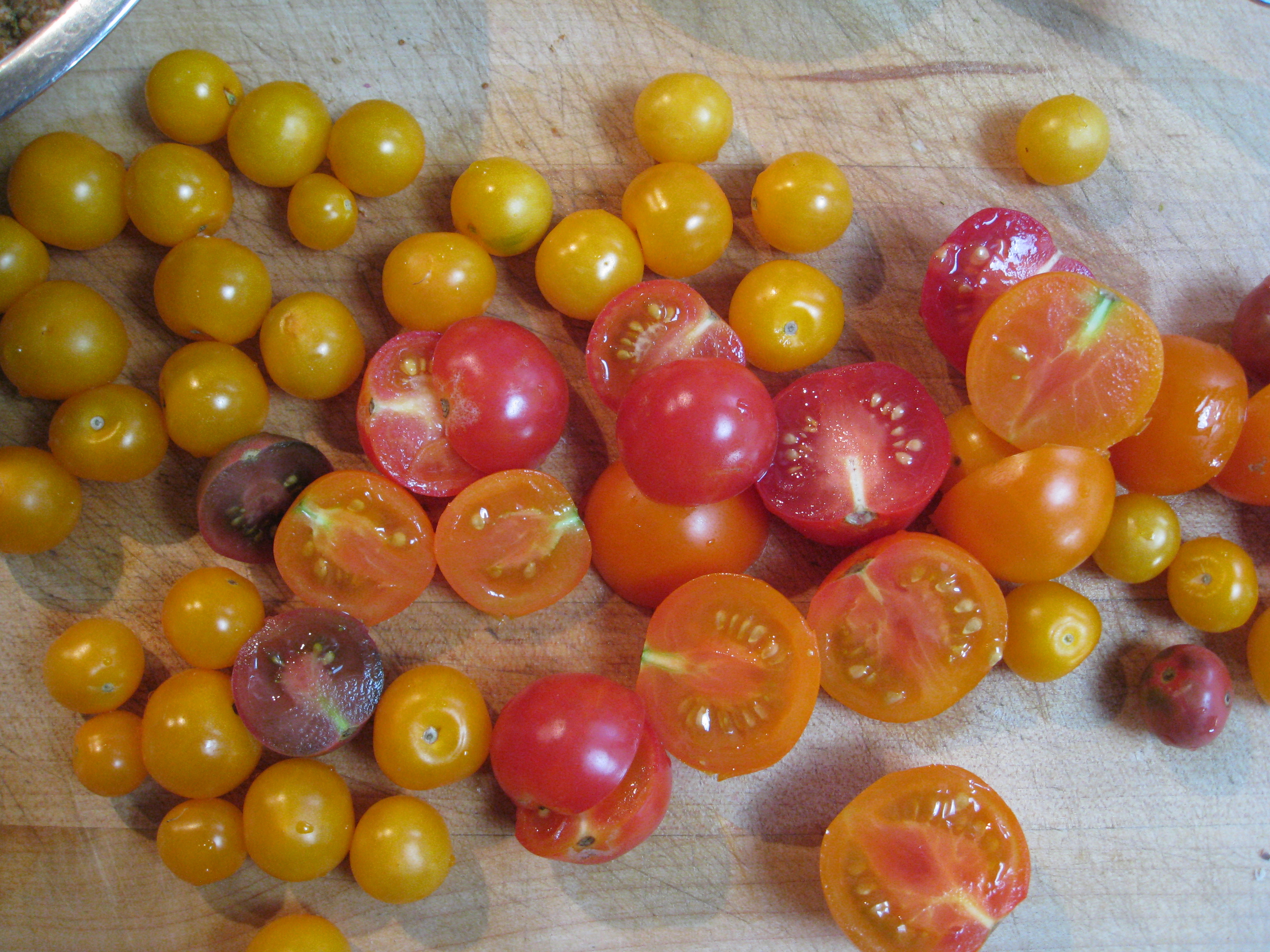 Gold Nugget is a new one for the Gardenerd Test Garden this year. It completely died, but before it did, it gave us plenty of cherry tomatoes to make it seem worth it.
Others that are still green: Berkeley Tie-Dye, Henderson's Pink Ponderosa, Ispolen, Great White and Marvel Stripe
We also had an Isis Candy, but it lead the way with blight infestation, so we lost it early. We did get a few tasty tomatoes from it, but this is the second year it hasn't done well in our coastal climate, so it's being taken off the favorites list.
Hey Gardenerds, so these are our favorites. What's your favorite tomato that you're growing this year? Post your comments here.