Growing corn from seed is easy, but it helps to know a few things before you plant. In this week's video Christy shares her tips for successful planting, and strategies for a bumper crop.
This video shows you how to plan your corn patch, increase your germination rate, and protect your newly planted seeds from critters. Get the knowledge you need to grow corn with confidence.
Growing Corn From Seed
Subscribe to the Gardenerd YouTube channel and turn on notifications to find out when our next video comes on line. Consider becoming a Patreon subscriber to support all the free stuff we do here at Gardenerd.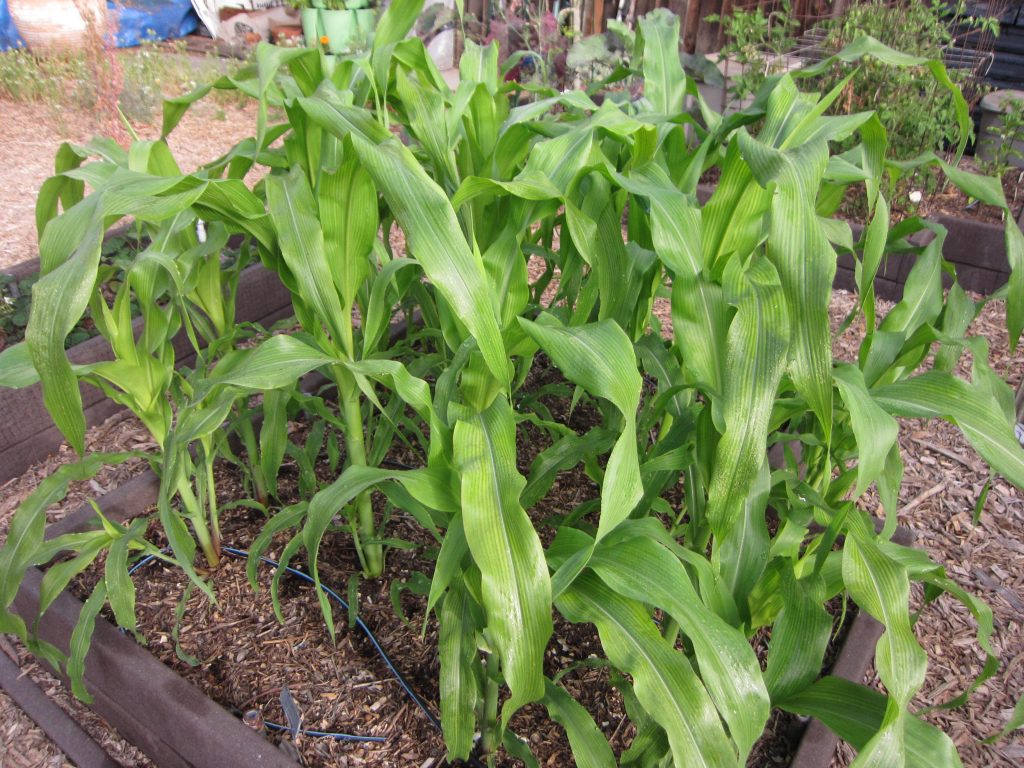 Resources
Here are links to the other videos mentioned in this tutorial:
Bed Prep – if not growing a cover crop over winter, use this guide to prep your beds before growing corn from seed.
When ears start to develop, watch this video on Protecting and Harvesting for tips on how to protect your crops. Learn what the Milk Stage is and how to know when to pick your corn. 
Want to grow your own popcorn? It's even easier. Read this blog post to learn how.
Tackle some common issues when growing corn, like lodging (corn falling over), and rats.
How does corn become corn? Let's talk about the birds and the bees here.