If we're lucky as gardeners, we arrive at mid-summer with a burden of "too many" tomatoes. There is no such thing, really, but there is an urgency about what to do with them before they spoil in the summer heat. Here are some of our favorite recipes to enjoy, can, and use up your tomato harvest.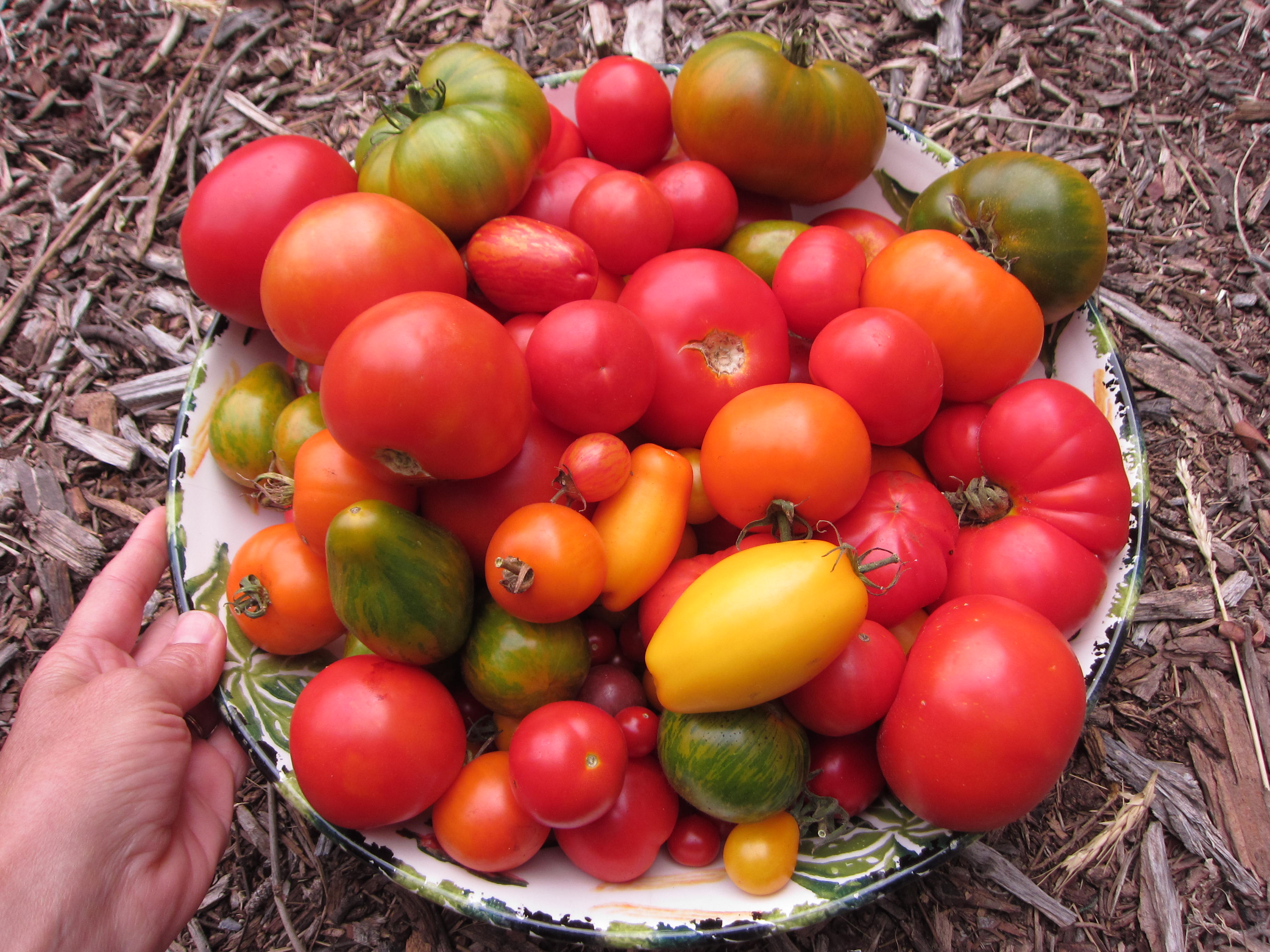 Tomato Recipes
Broiled Tomatoes – sliced across the equator, speared with garlic slivers and broiled in 10 minutes. So easy!
Homemade Tomato Sauce – fast and easy. We've made several batches already this summer.
Tomato Cobbler – our award-winner savory pie from Martha Stewart. Uses 2 pounds of cherry tomatoes. If you're trying to woo a lover, this pie is seduction-worthy.
Canned Tomatoes – my grandmother's simple recipe for fresh tomatoes goodness all winter long.
Summer Salsa – it's an easy pico de gallo recipe that can be frozen if needed.
Raw Tomato Gazpacho – no cooking necessary. Just puree and pour.