Here's one for anyone who can't do cow. We recently discovered a raw goat milk vendor at our local farmers' market and decided that it was time to experiment with goat milk ice cream. Since blackberries are in season, it seemed like the perfect combination.
Most recipes include a list of ingredients with eggs and cow's cream for a custard-style base. Since the whole point is to avoid cow's milk, we sought out a recipe using only goat milk…and found it at Cuisinart.com, of all places. No eggs, no cream, just goat milk, sugar and vanilla. Here's what we did…
Goat Milk Ice Cream – from Cuisinart.com
Ingredients
3 cups goat's milk
3/4 cup granulated sugar
1 to 2 teaspoons pure vanilla extract (we used 1 1/2 tsp.)
2 tablespoons goat's milk powder (found in many mainstream grocery stores, or in any health food store)
We're not exactly sure what the goat's milk powder is for, but we found it at the local health food store. Due to a cane sugar sensitivity, we used maple crystals instead of sugar for our first batch (a simple chocolate chip vanilla, which was great) but for this batch, we used coconut sugar.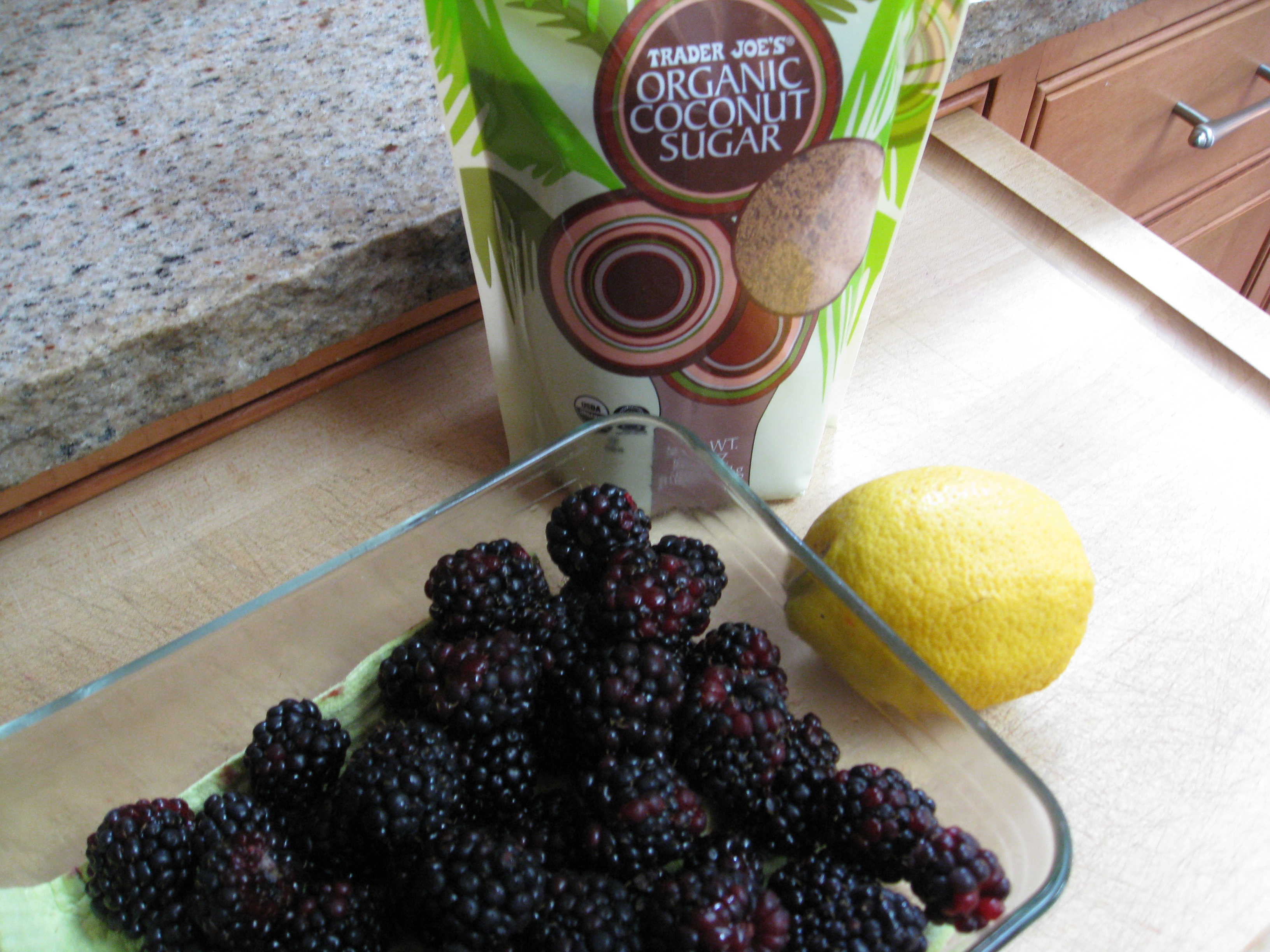 As you may know, coconut sugar is brown, so we knew our ice cream would be brown-ish. Since blackberries are dark in color as well, we guessed it wouldn't be a problem. It wasn't.
In fact, the coconut sugar imparted a caramel flavor that heightened the dessert to a new level. Vanilla caramel blackberry goat milk ice cream. Wow!
Directions
In a bowl combine the goat milk, goat milk powder and vanilla. Whisk in 3/4 cup sugar (we didn't increase amounts with coconut sugar) until dissolved. Cover and refrigerate for an hour or overnight.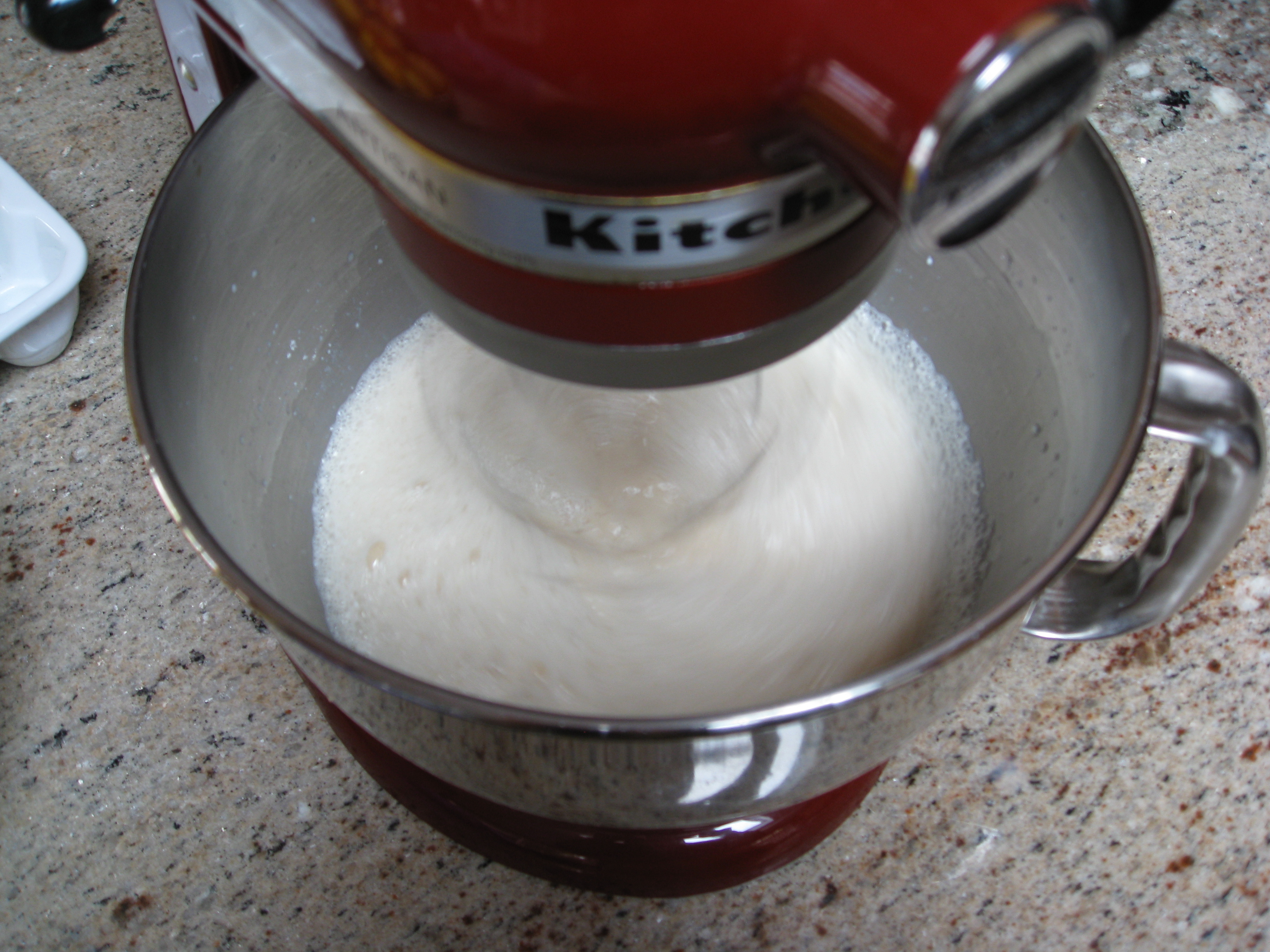 Berries – we borrowed from another recipe for blackberry ice cream and adapted it for this recipe. In a separate bowl, combine 2 cups blackberries, 1/4 cup sugar and 1/8th cup of lemon juice. Cover and refrigerate for 1 hour, stirring regularly.
Put it all Together
Once all the ingredients are thoroughly chilled, smash about half the berries with a fork, then pour the berry mixture into the goat milk base. Crank up your ice cream maker and add the mixture. Process for 20-30 minutes, then transfer your ice cream to containers and freeze until firm.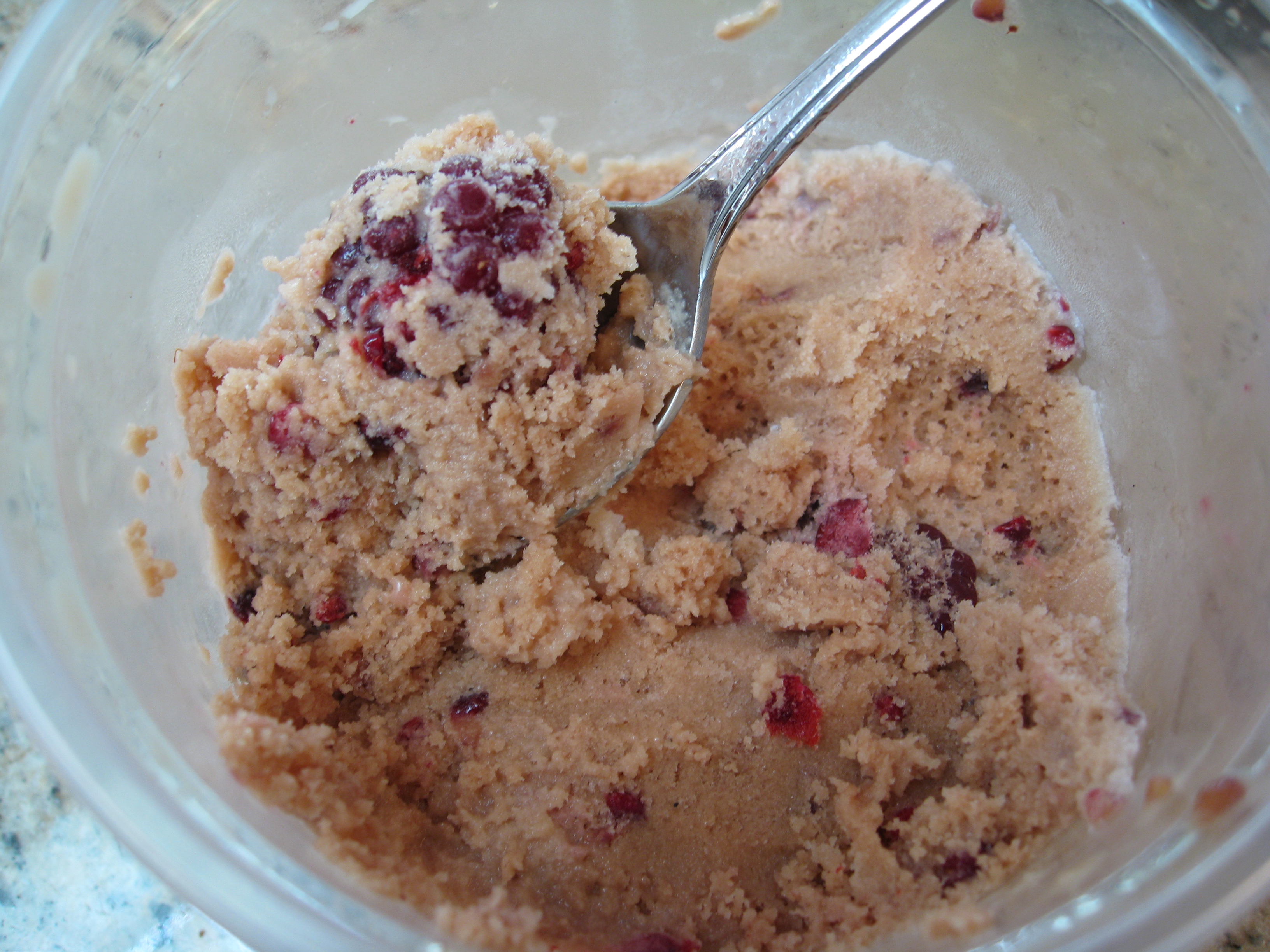 We were surprised to find how well the vanilla and coconut sugar blended to create caramel overtones that perfectly complimented our blackberries.
Notes:
Goat milk contains far less cream than cow's milk, so your ice cream will be more ice-milky than creamy. It's closer in texture to a sorbet, but has a fattier mouth feel.
If you prefer a less-chunky ice cream, smash all the berries instead of just half. We like the big chucks of frozen blackberries, though.
Cuisinart recommends setting out your ice cream to soften for 15 minutes before enjoying. We can't wait that long, but if you can, go for it!