Last month's Westside Produce Exchange was amazing. The haul was beyond belief. Each person left with a bag filled with summer produce that rivaled any farmers' market. I brought poblano peppers and in exchange I received tomatoes, peppers, peaches, zucchini, onions, basil and more. All handed out in abundance, all for free.
If you've never heard of a produce exchange, check out our previous blog post about it. It's a great way to distribute your excess to friends and to get something in return.
As we were leaving, someone mentioned that they were going to make salsa with the stash. What a great idea! I had a recipe from the dark ages that was dying to be made. It was given to me by a friend about 15 years ago and I've only made it a handful of times.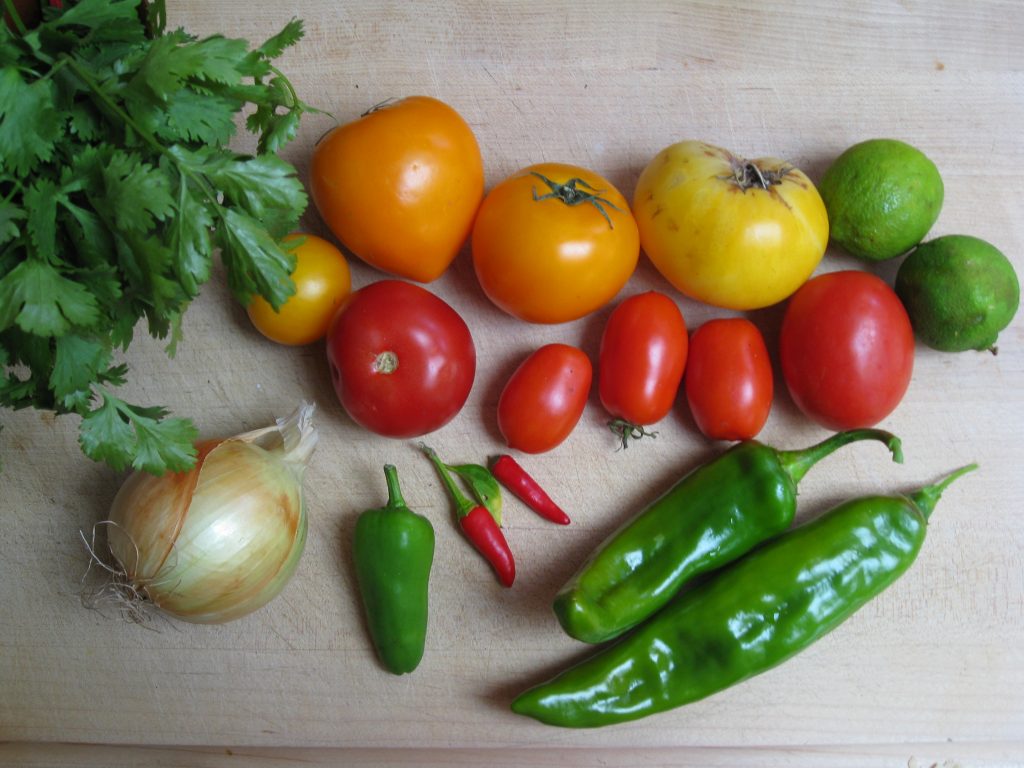 Ingredients:
12 Roma tomatoes
2 Anaheim chilis (seeds ok)
1 Pasilla chile (optional, seeds out) OR
2 Serrano chilis (seeds out)
1 Jalapeno
1 Bunch of cilantro
1 Small white onion
Juice of 1 Lime
Juice of 1 Lemon
Garlic Powder or Salt or fresh chopped garlic to taste
Since we didn't have enough roma tomatoes, we used several different colored tomatoes from the exchange. We also used 2 mystery red chiles (probably Thai red peppers), also from the exchange, in place of Serranos. And because we weren't sure how hot the mystery chiles were going to be, we only used one Anaheim.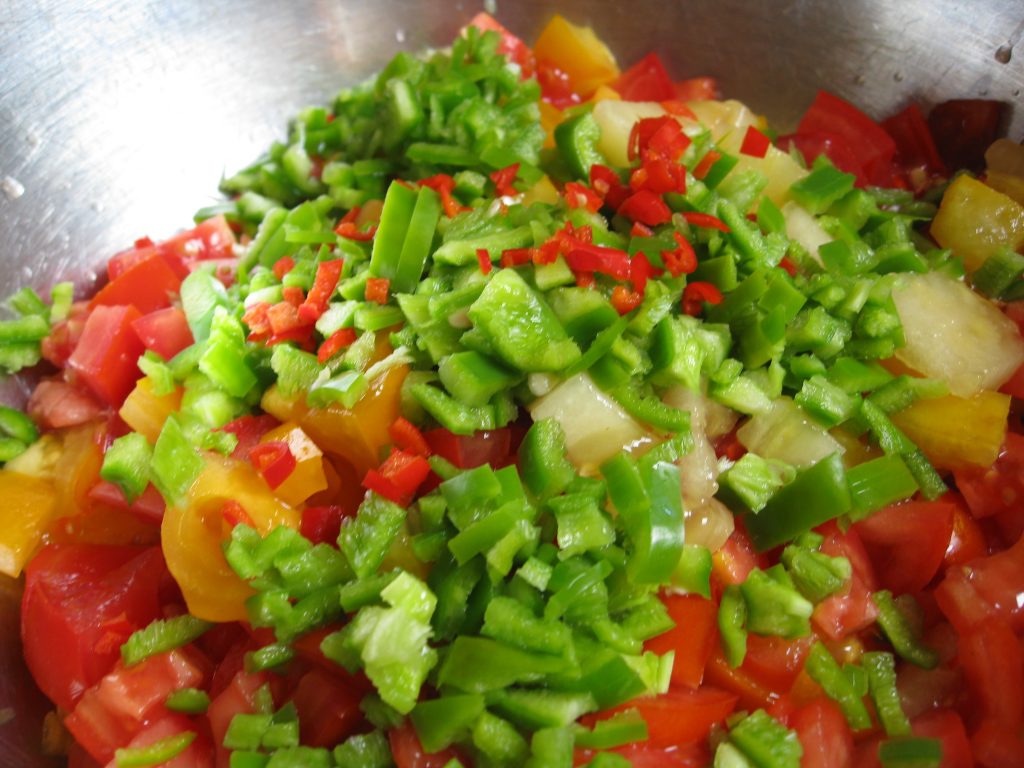 Instead of lemon juice, we used double the lime juice. It's just better that way. Add a pinch of course salt and you're on your way to a fresh, summer snack.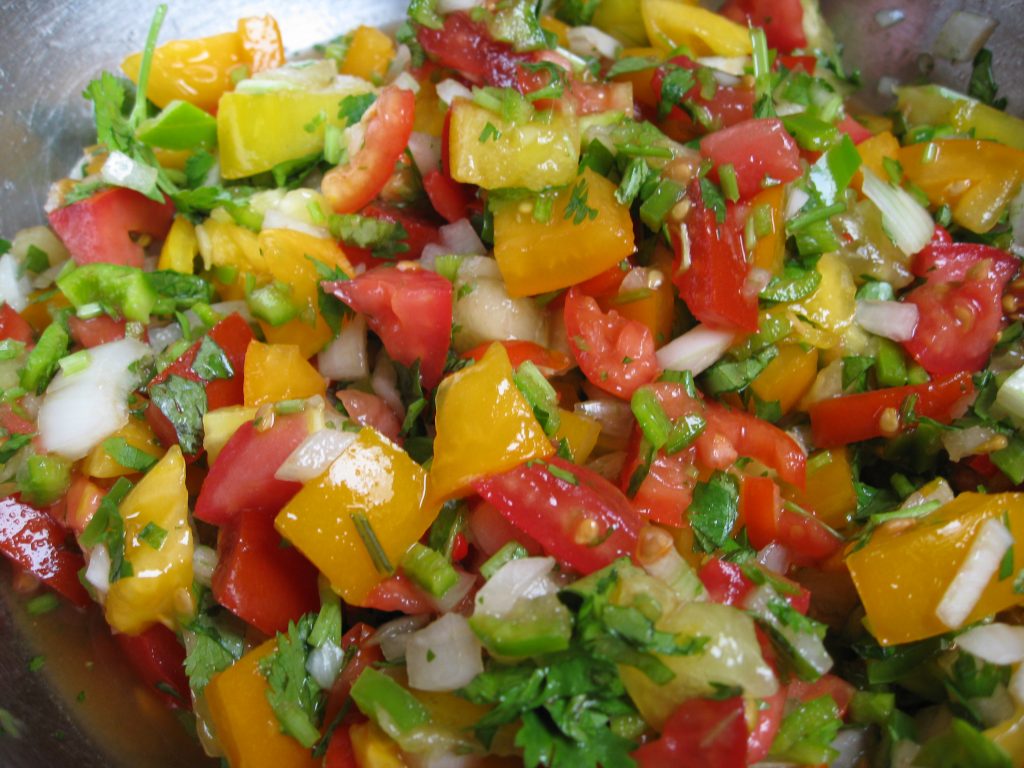 Just break out the chips and have at it.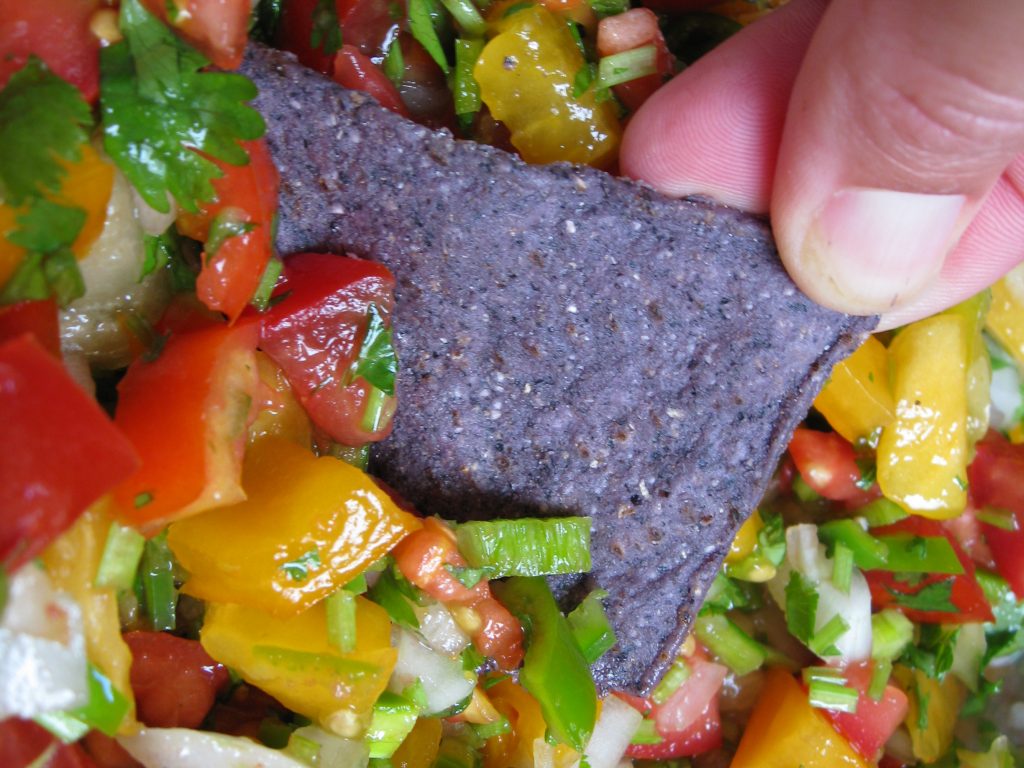 The recipe makes a large batch, enough to save for later. It was enough to fill 2 pint sized containers. As you can see, this recipe is meant to be tweaked. Try different peppers and tomatoes to see what you like.