With every new house comes the opportunity for a new garden, and in the case of Jesse Carmichael, a new keyhole garden. Some of you may remember the first garden we did for Jesse a few years ago. Now he's moved and needed a new garden to go with it.
His new space had a great view and a small area for a vegetable garden. The style of the home is woodsy and casual, overlooking a pool and well-established trees. The garden space needed to be cleared to make room for our garden beds.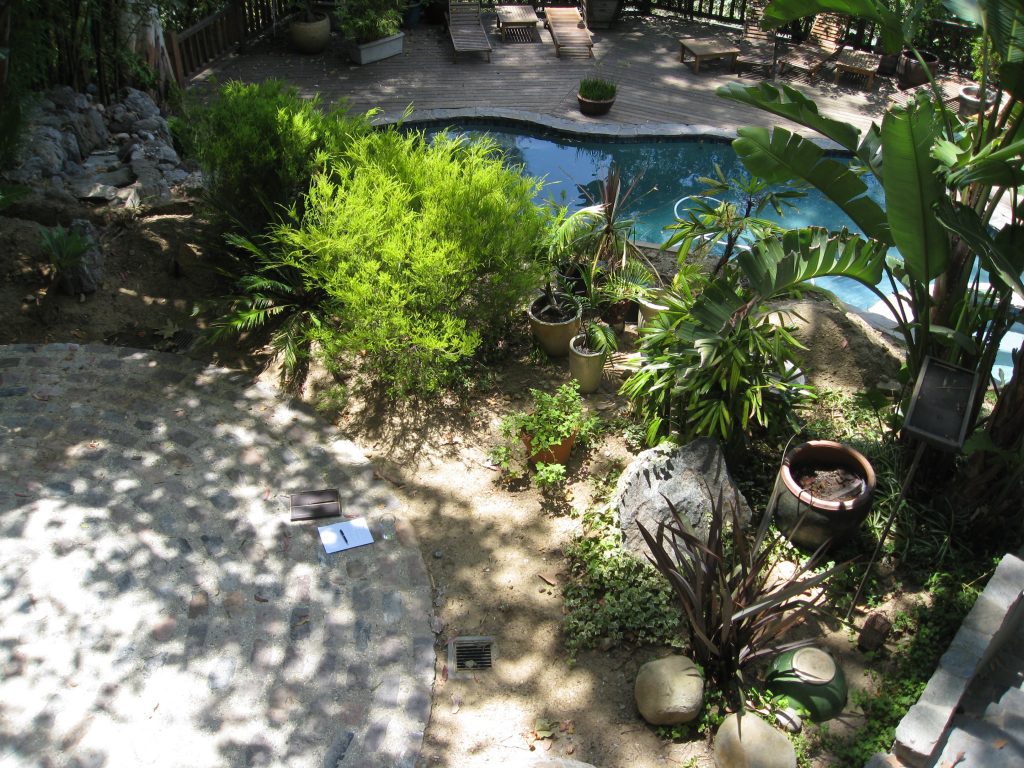 Jesse has been learning more about Permaculture over the years and we wanted to create a garden that reflected his growing interest. I came up with a classic keyhole garden design for the vegetable garden. Jesse also wanted a dedicated flower garden for both cutting flowers and to attract beneficial insects to the garden.
A classic keyhole garden uses the concept of edges (having more edges means more space to grow) and usually is built from native materials on site, like stones, logs, straw, etc. It is shaped like a circle with an opening and a path to the center on one side (the keyhole is the path). See some other examples here. The center of the keyhole garden can be filled with compost materials, so as the compost breaks down, it feeds the surrounding bed.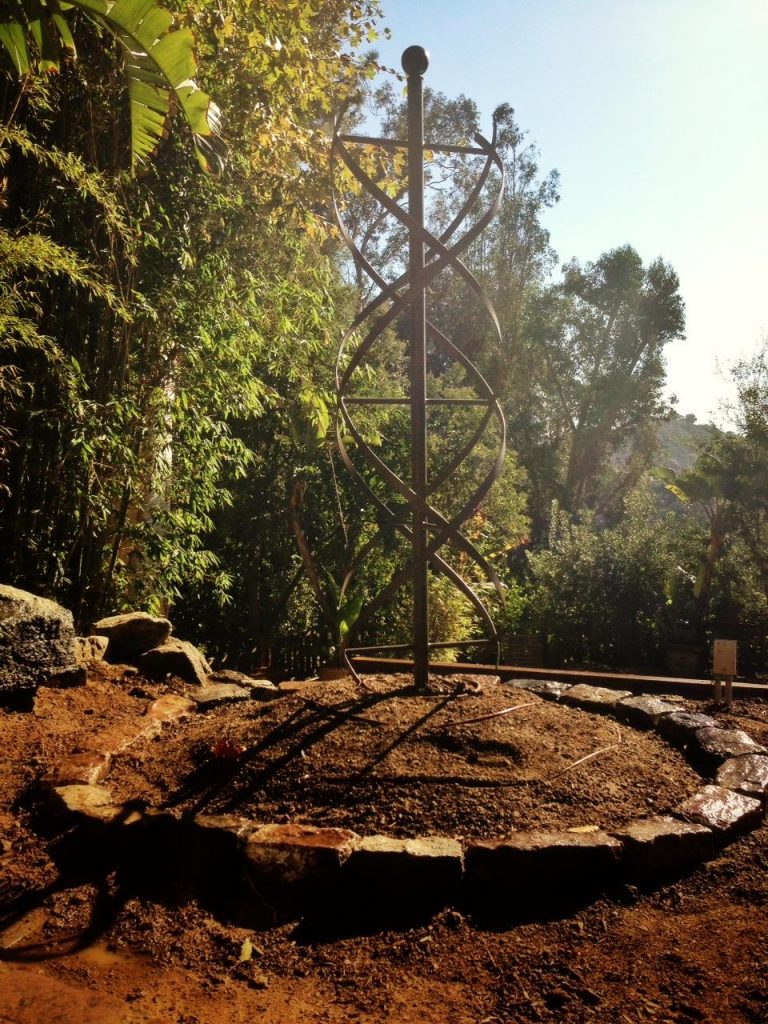 Jesse saw a picture of a helix-shaped trellis that he loved, but it wasn't available any longer. So we had one custom made to his specifications for the flower bed. We used stone found on site to make a simple border.
There was other work being done on the property at the same time, so Jesse's contractor, Mark Haddawy and his crew built the keyhole garden bed. Then our crew got to work digging out roots, conditioning the soil, laying drip irrigation and grading.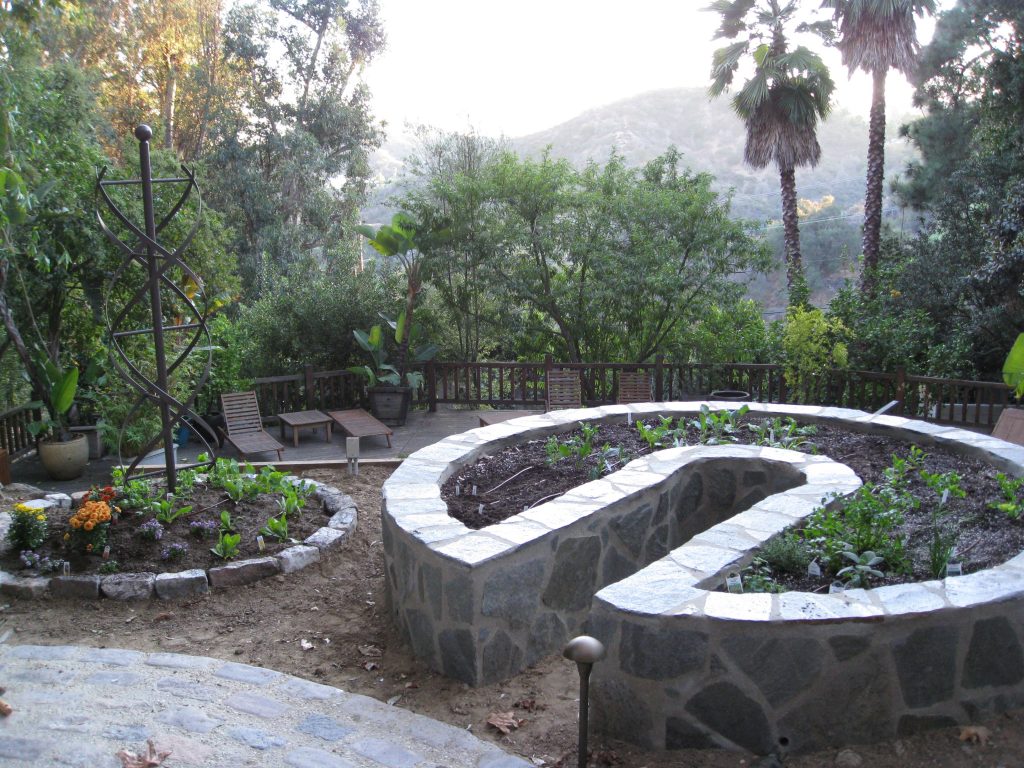 We planted sweet peas to climb the trellis, nasturtiums, Dutch iris and freesia bulbs, gaillardia, chrysanthemums, and alyssum to attract beneficial insects. Our keyhole garden is planted with lettuces, chard, kale, beets, radishes, turnips, spinach, green onions, garlic, and herbs. We also added a separate pot for mint (always, or it takes over).
On planting day, Sarah Haywood came over to photograph the event. She got some great pictures that she let me share here. Please visit her website, MoonScribe.com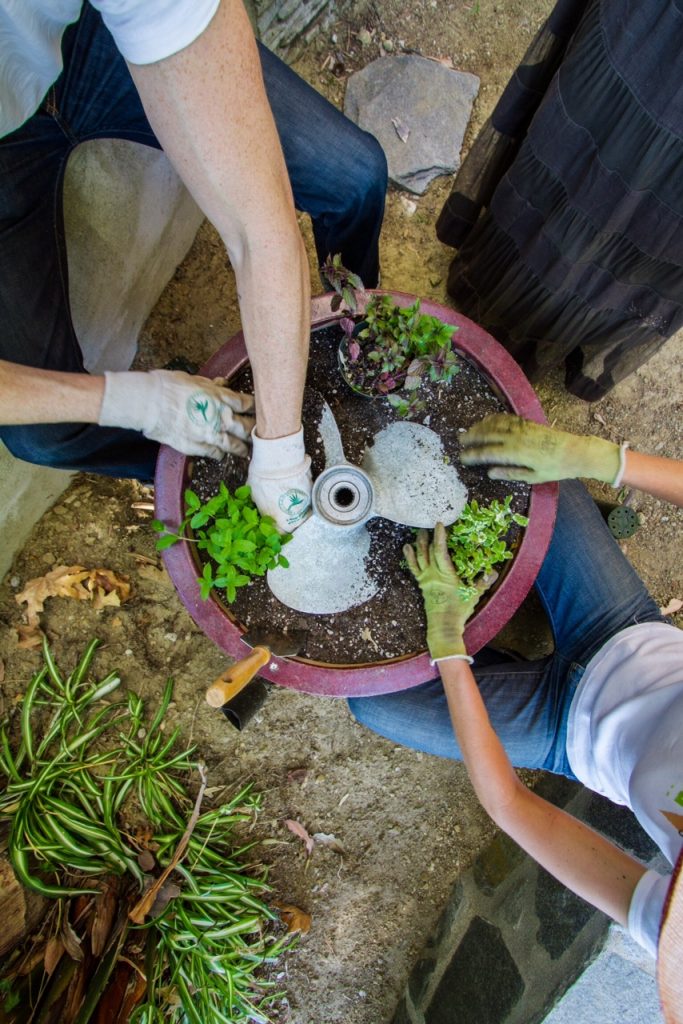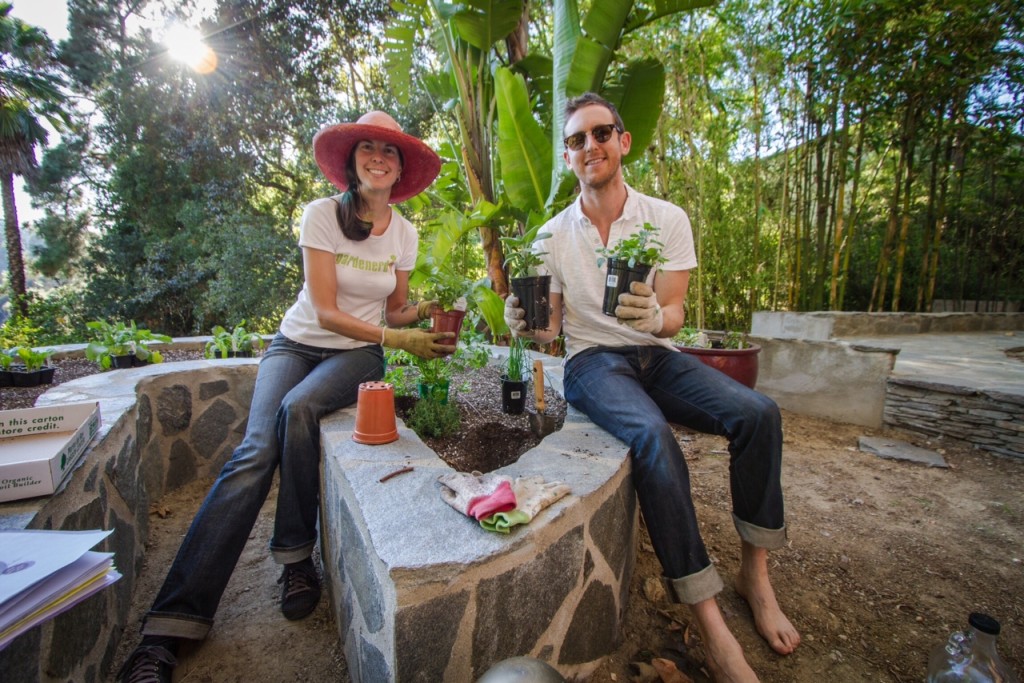 The final result is a flourishing, compact garden that fits into the landscape and Jesse's style.