Our latest YouTube video was shot at a TomatoMania event at Descanso Gardens. Christy browses more than 200 varieties of tomato plants to suggests some of her favorites for this year's garden.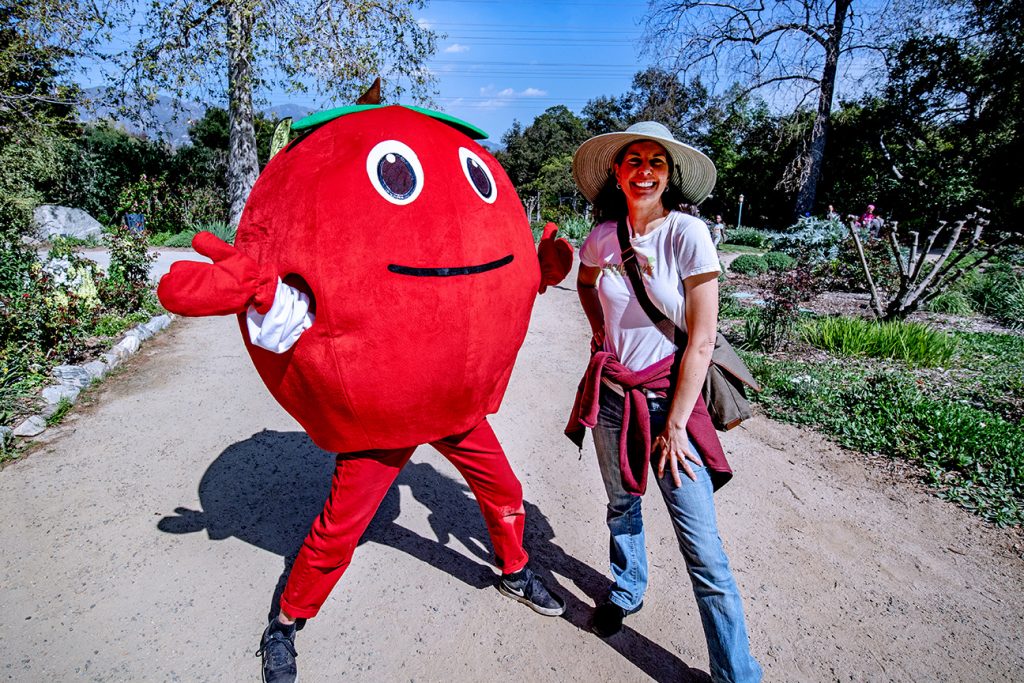 Choose the Right Tomato
A successful tomato season comes down to choosing the right tomato for your climate. Coastal growers will do better with smaller tomatoes, whereas inland gardeners with hot summers can enjoy beefsteak varieties.
Growing Season Length
Pay attention to Days to Maturity when you buy tomatoes. Stagger your harvest by selecting tomatoes that mature at 60-70-80-90 day increments. Choose low days to maturity if you have a short growing season. SoCal gardeners aren't limited by season length, so the world is your oyster.
Watch the YouTube Video here:
Resources
Here are links to the tomatoes mentioned in the videos if you want to grow them yourself:
Brad's Black Heart and Brad's Atomic Grape
Blush – a hybrid, so you can't save seeds from this tomato. But beautiful nonetheless.
No matter what tomatoes you grow this year, have fun and experiment!
Need help planting your tomatoes this year? Watch this other YouTube video for all the details.