Mr. Nerd made his way from Northern California to New Orleans this month, where he visited Eugene Arceneaux. Doesn't that name just scream New Orleans? We love to see the slices of cross-culture Mr. Nerd experiences on his travels. What's growing in Louisiana right now? Let's find out.
Mr. Nerd kept Eugene company while Eugene planted his tomatoes, peppers, bush beans and more. He starts his seeds in seed trays, then transplants them to red Solo cups (roomy enough for roots and refreshments at the same time).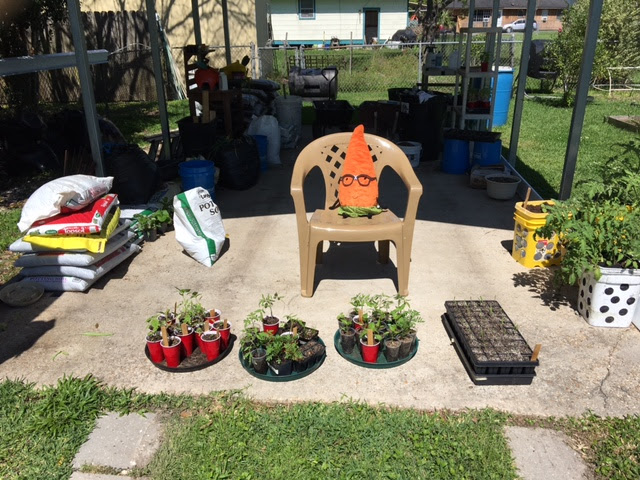 Eugene uses some interesting containers for growing tomatoes (which are already flowering, by the look of this photo). These square containers look like they're hand-drilled with a paddle bit, then screened to keep soil where it belongs. Eugene didn't reveal his secrets, but it looks like they're working.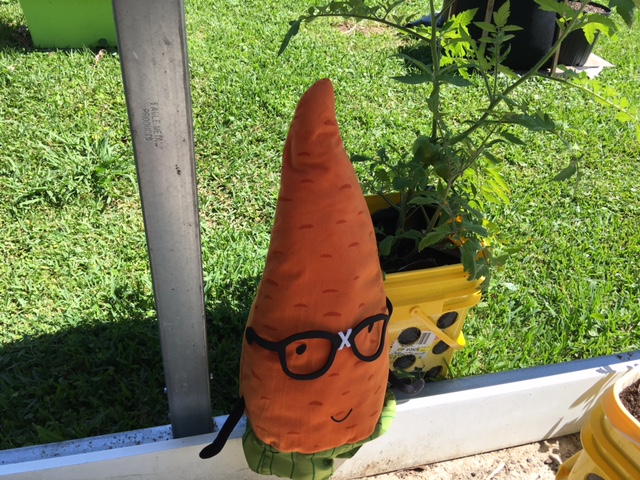 Eugene introduced Mr. Nerd to his fava bean patch (clearly being grown for the beans, not as a cover crop)…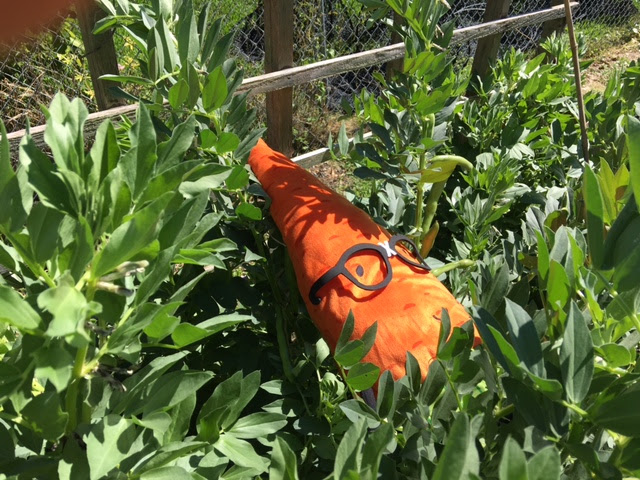 and then he sent Mr. Nerd on his way home. Which means…
We're ready to send him back out into the world for more adventures. If you'd like to participate, read how on this blog post, and send us your details so we can continue to share what's growin' on around the world with the Gardenerd Community. You don't have to be a professional. You can grow food and flowers in the ground, raised beds or containers (or from the ceiling for that matter). Let's keep this going!