Tomato plant sales are gearing up all across the country.  Whether you visit a TomatoMania event, or a local nursery, it's clear that tomato fever is running rampant.
In most warm climates, it's time to put them in the ground (while coastal and cool climate folks try to restrain themselves a little longer). Here are some helpful hints for planting tomatoes whenever you get around to doing it: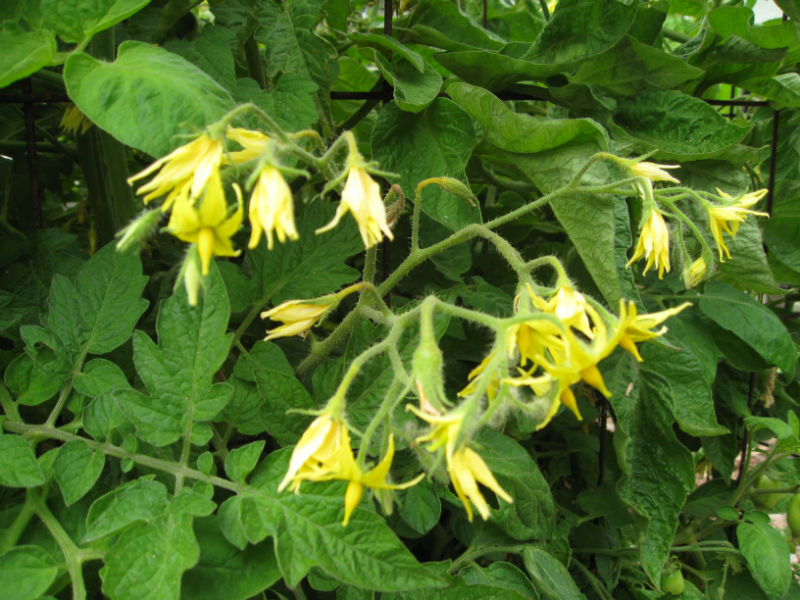 Plant deep, use Epsom salts We offer details on these recommendations and more in this previous Gardenerd Gazette: https://gardenerd.com/newsletters/03-31-09_Spring_Along_with_Me.htm
Troubleshooting If you ran into trouble last year, read this post and plan ahead for common issues that arise with tomatoes: http://blog.gardenerd.com/2008/02/29/ive-got-the-tomato-blues.aspx The most important thing is to plant enough to account for your needs.
Will you be canning? Plant determinate varieties. Do you love heirlooms? Try a new one that you haven't grown before.
Some of our favorites are: Stupice, Jaune Flamme, Orange Oxheart, Yellow Pear, Green Zebra, Nepal, Old German, Black Plum, Tigerella. Check back as the season progresses for more tips on growing and preparing your harvest.