I had the good fortune to be introduced to Shalane Respondek and her world of LEED certified property development.  She brought me in to design a vegetable garden for her new Malibu property over the summer.  They were still finishing the house and major landscaping projects, so it would be awhile before we could start on the garden, but the ideas were flowing from the beginning.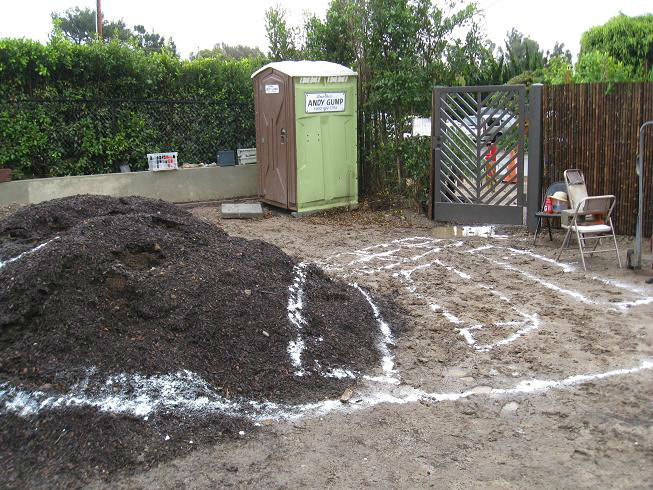 I saw the custom designed gates and railings on the property and Shalane told me that they had them designed to symbolize ginger plants growing in Hawaii.  They're property was to be a lush tropical oasis, but cleverly done with drought tolerant plants.  I immediately suggested a raised bed garden design that mimicked the ginger design.  One day in the rain, we marked out the location for the raised beds (note the huge pile of compost in the center of the would-be garden).
Once the weather dried up, we began the installation.  Shalane had her construction crew build the raised beds since they were already on site.  Then the Gardenerd Crew came in put in irrigation, soil amendments and plants.  The two crews worked in concert to get the job done.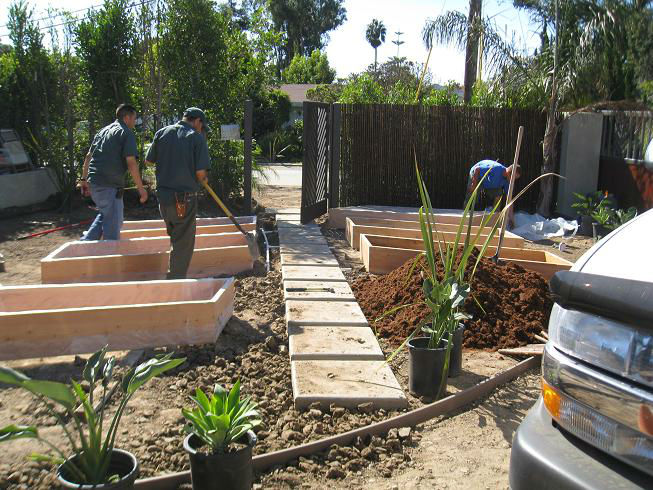 We chose drought tolerant plants for the perimeter areas around the vegetable garden to tie in with the rest of the property, using Yarrow, Birds of Paradise, Green Agave, New Zealand Flax, and succulents. We planted seeds and plants for a fall garden in Southern California: brassicas, artichokes, lettuces, arugula, peas and sweet peas and plenty of strawberries.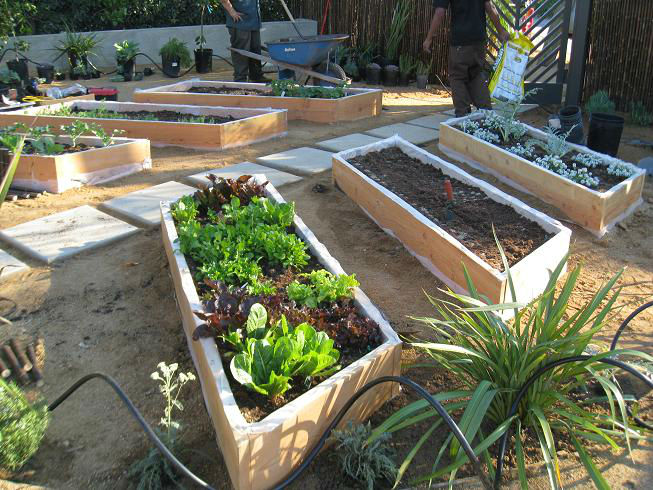 Shalane had plans to wrap the outsides of the beds with bamboo to match the fence around the property.  Her husband James liked the idea of shredded mulch instead of the original plan for decomposed granite (DG), so we installed a layer of DG and mulched over it afterward.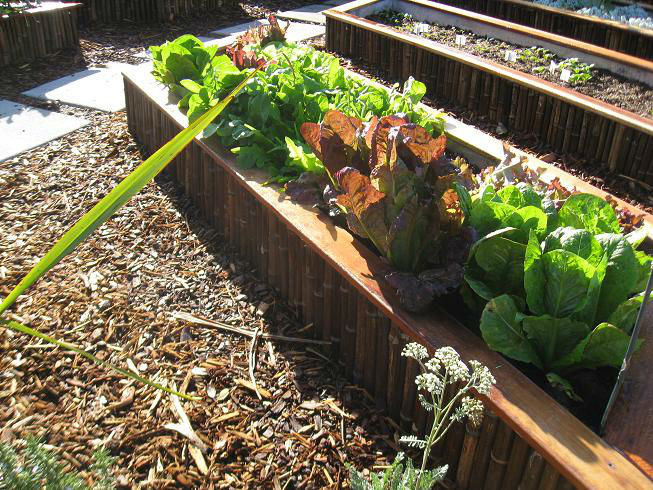 The finished product came out beautifully, if I do say so myself.  Shalane's crew finished the bamboo trim and created a sitting rail around the top of each raised bed.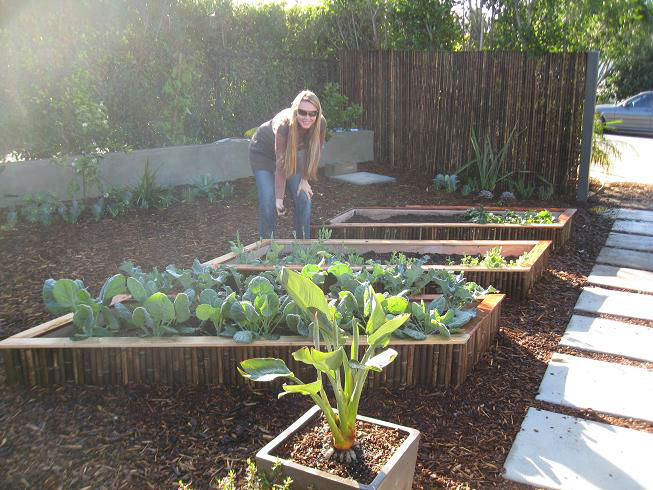 Shalane Respondek in her Malibu garden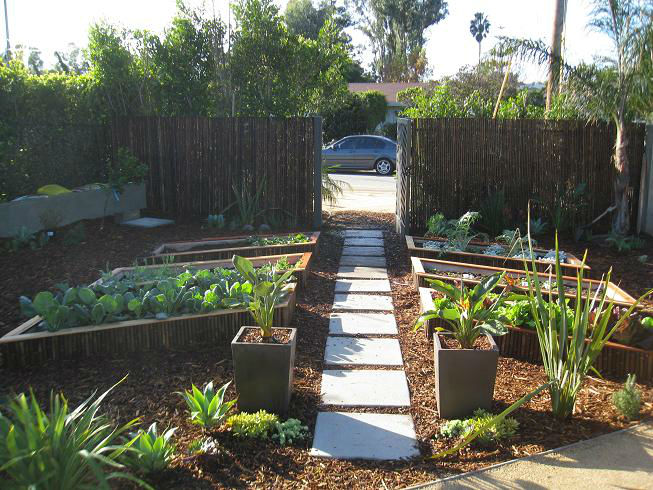 We left room for a potting table in the back corner and nestled some fruit trees in near the space where the patio swing will go (out of frame to the left).  Shalane reported that she's been enjoying home-grown salads all season and looks forward to harvesting broccoli when the time comes.