It happens to even the most savvy gardener. You go out of town on vacation and when you return, there are beans…lots of beans. Not just any beans, overripe beans. Tough, fibrous, partially mature beans that are still green. What to do? We're exploring the possibilities.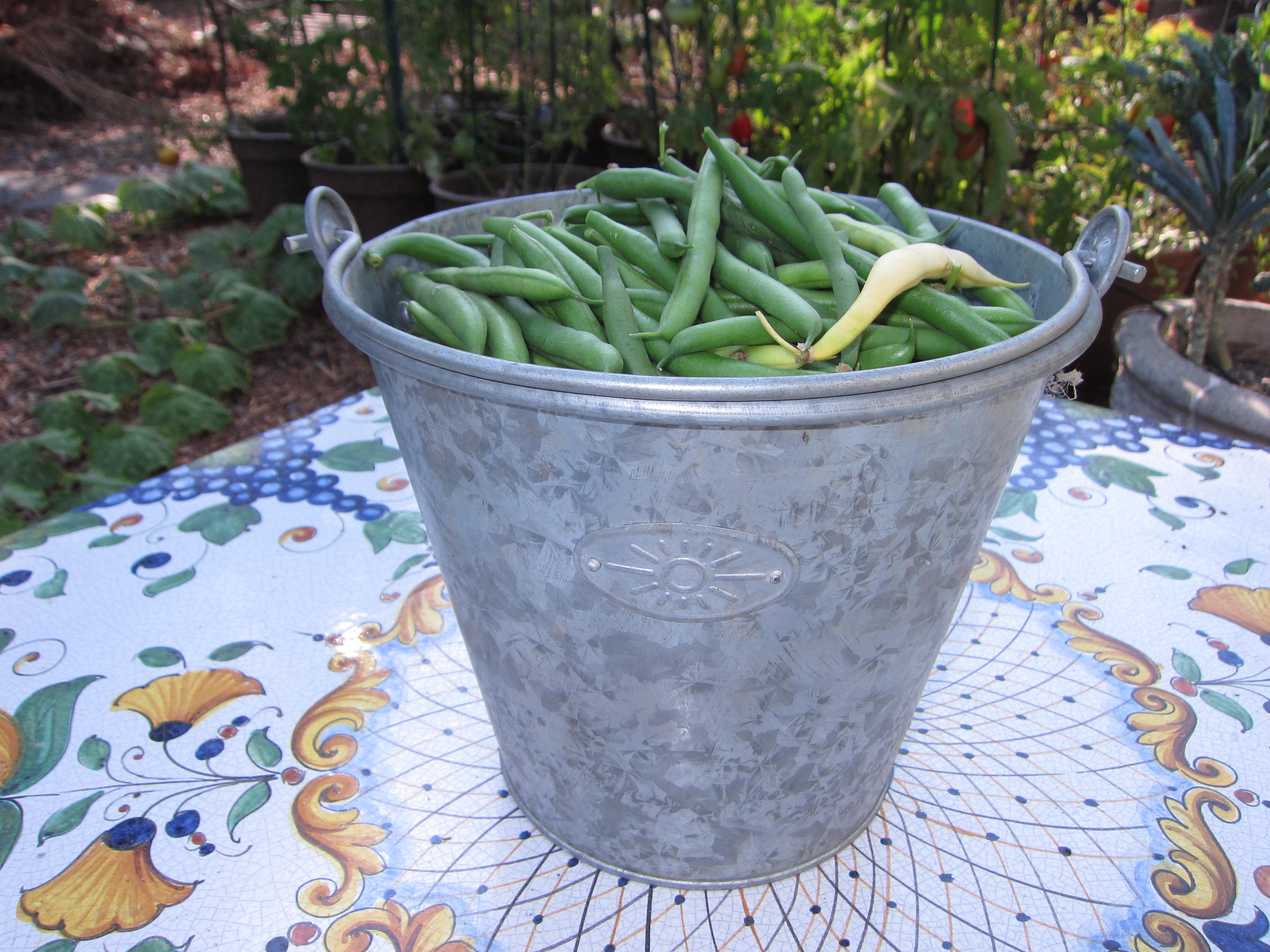 When are green beans overripe?
It's pretty easy to tell when green beans have gone too far. You can see the outline of individual seeds bulging inside the pod. The pods themselves will be fibrous and difficult to chew. Sugars will have turned to starch at this point as well. But all is not lost.
We did a quick search on the interwebs to find suggestions from other gardeners with the same problem. Several people recommended "shelly beans." What are shelly beans? It's when you shell the green beans and cook the seeds. Supposedly it's a great use for beans that are too tough to eat, but not dry enough to store for soup later on. Okay, we'll try that.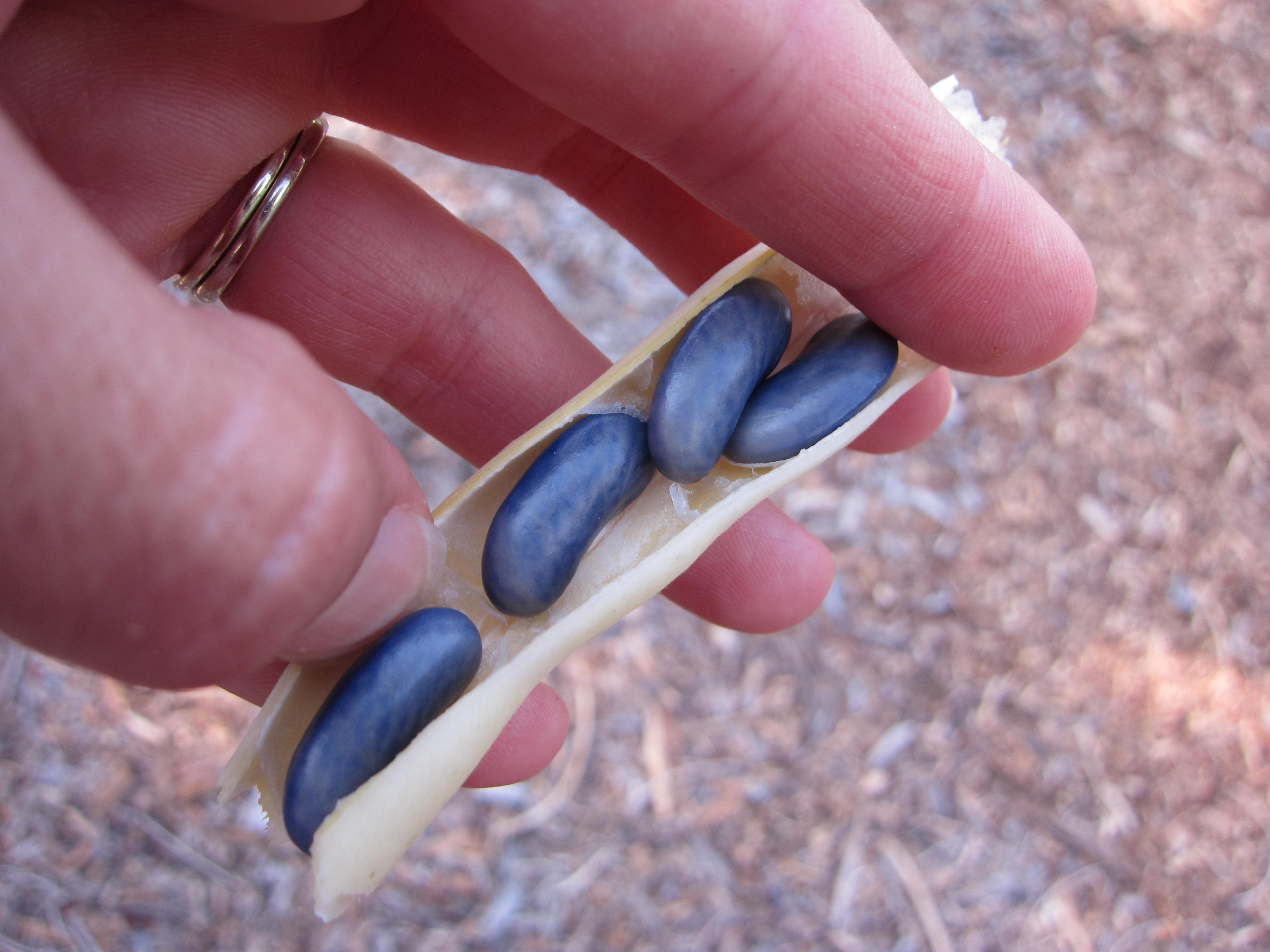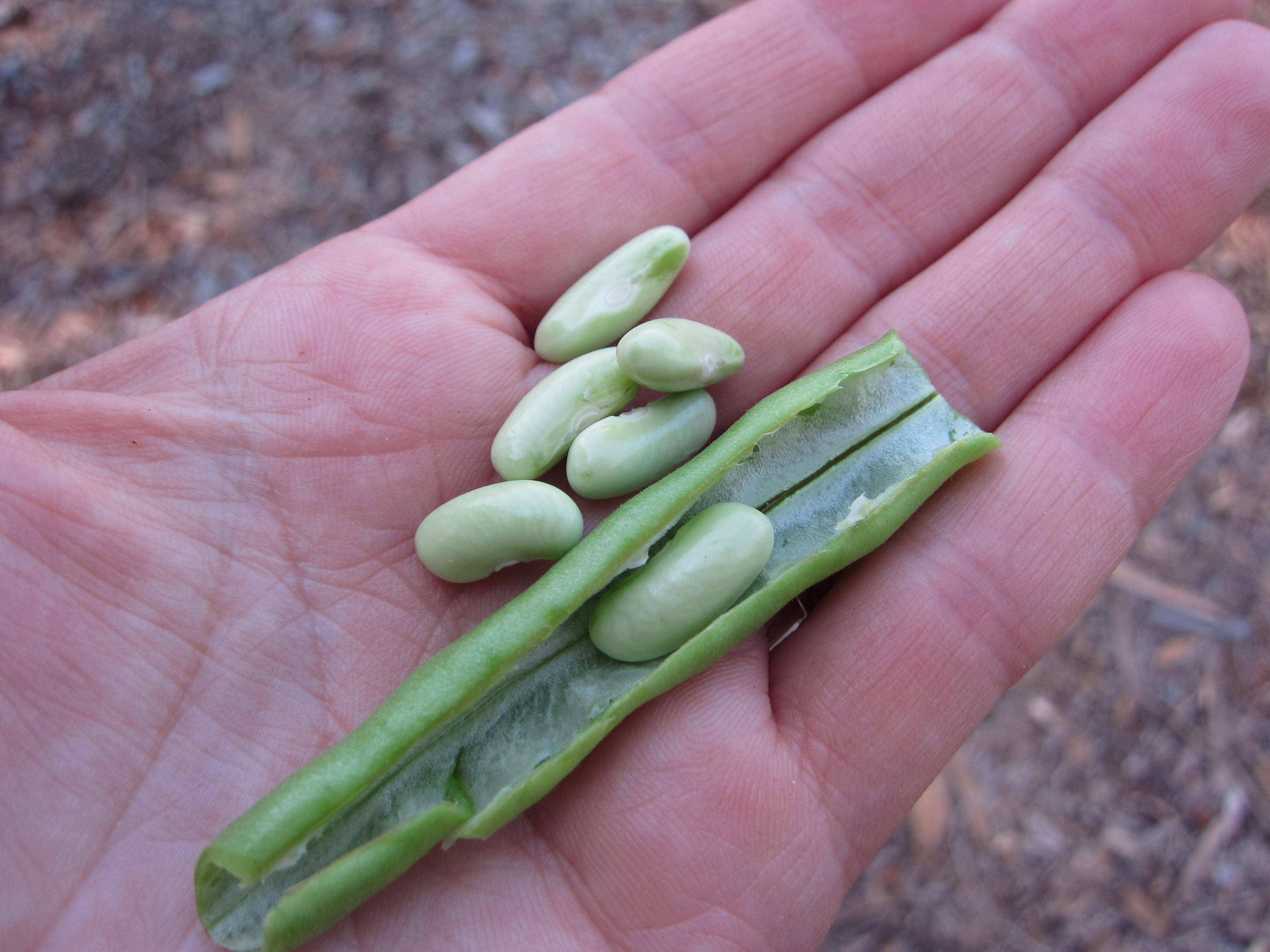 We began the process by peeling open each pod and separating out the beans. Let me say, this is no easy task. I'm still searching for the trick to zip open a tough pod with one quick flick of the wrist or something magical like that. So far, no luck. Do this while watching a movie. And of course, many hands make light work.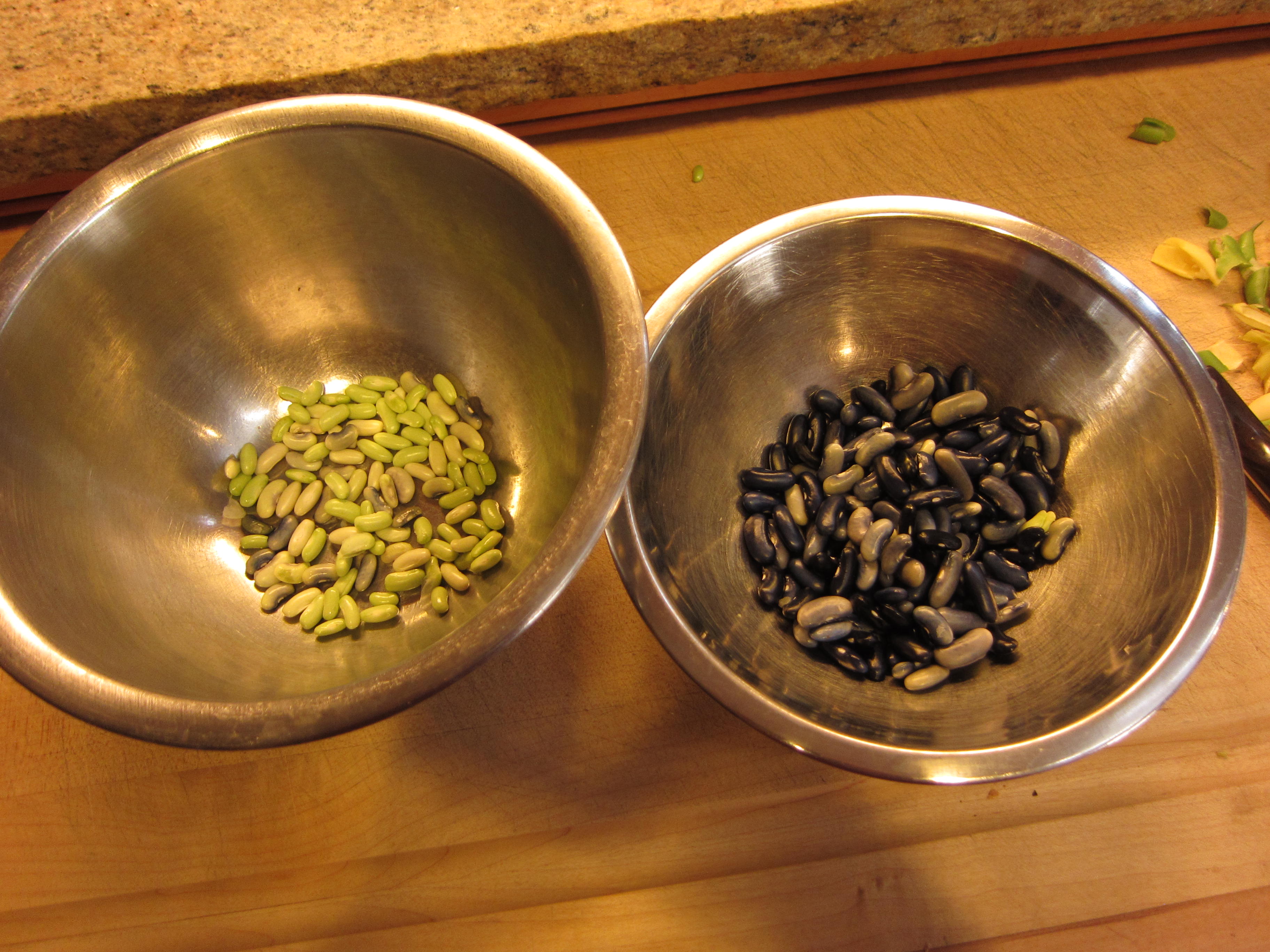 We still have a ways to go to shell the rest of the beans, but you get the idea. Suggestions for cooking hovered mostly around the idea of boiling them in water or broth for about 20 minutes and then further cooking them in a little butter and garlic. Here's a recipe we found on a forum from DigDirt2 in Arkansas:
"For a side dish, boiling them for 20-30 min. until fork tender in a broth with added ingredients such as onions, garlic, peppers, and other seasonings is a common method of preparing them down south. They can also be baked, added to soups and stews, etc. They can be used in jambalaya and other creole recipes, a dish called Hoppin' John (a personal favorite), dirty rice recipes, and even mashed and used like refried beans."
So as soon as we shell the rest of these beans, that's what we'll be doing. We'll let you know how it comes out. In the meanwhile, if anyone has tricks for shelling quickly we'd love to hear your ideas. Post a comment below.