Did you know that most pumpkin puree sold in a can is not actually pumpkin? It's some other kind of squash masquerading as pumpkin. There's only one way to know for sure that you have the genuine article, and that's to make it yourself. It's easy, and not very time consuming.
We harvested 2 pumpkins this year (sad, but still something to show for the season). One of those beauties was massacred in the street on Halloween night. The other got the chance to fulfill its purpose: to become puree for holiday desserts.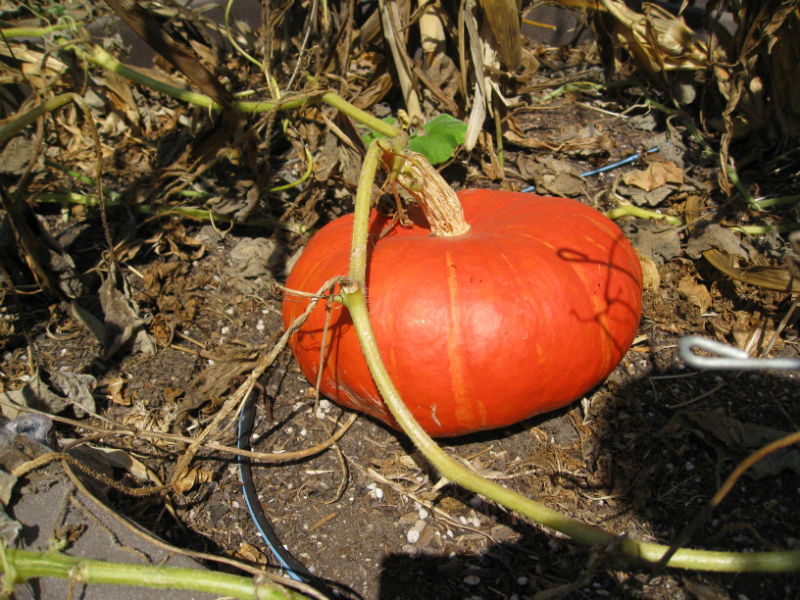 How to:
Pumpkin puree is easy if you have an oven and a blender. First, preheat your oven to 350°F.
Next, cut your pumpkin in half and scoop out the seeds. Save those for roasting later on.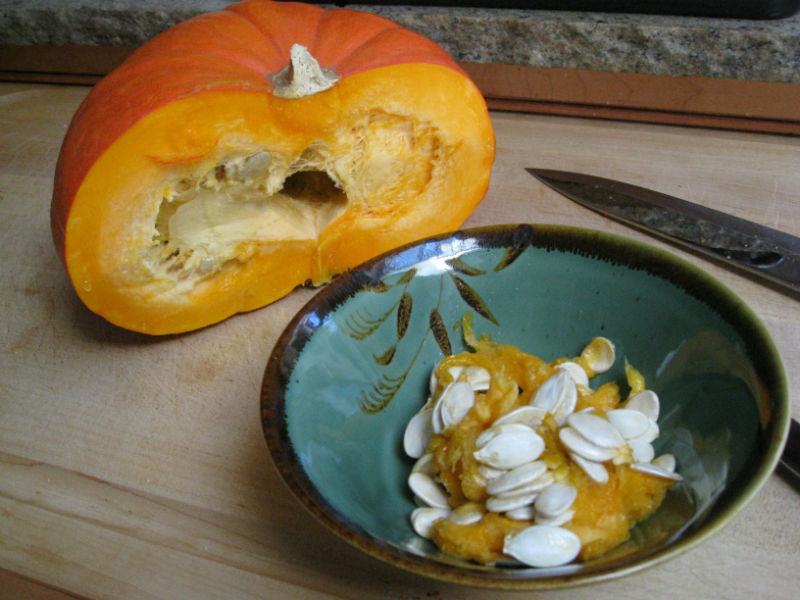 Place halved, cleaned pumpkins on a rimmed baking sheet, cut side down and fill the pan with 1/4″ of water.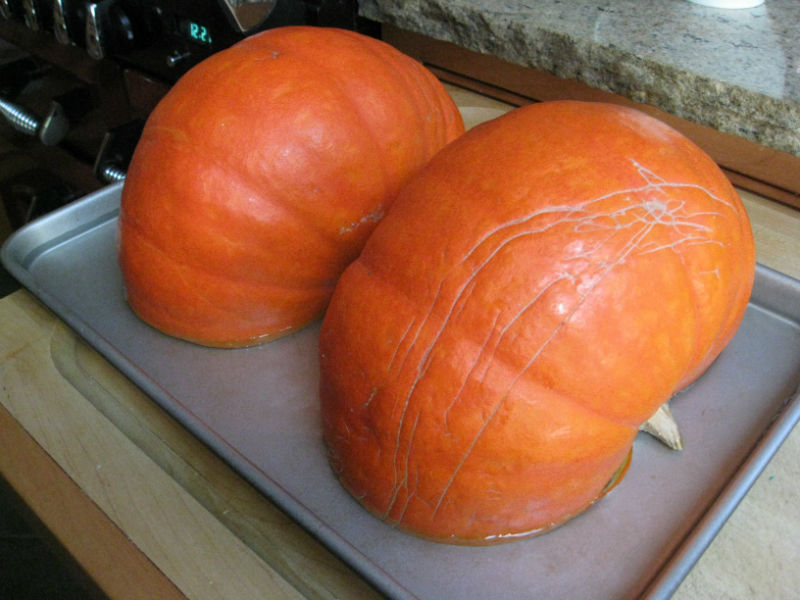 Bake for 45 minutes or until flesh is easily pierced with a fork. Remove from oven, drain the water, and let cool for a few minutes.
Scoop the flesh away from the skin with a spoon or serrated spatula. Plop the cooked pumpkin into a blender and hit puree. That's it!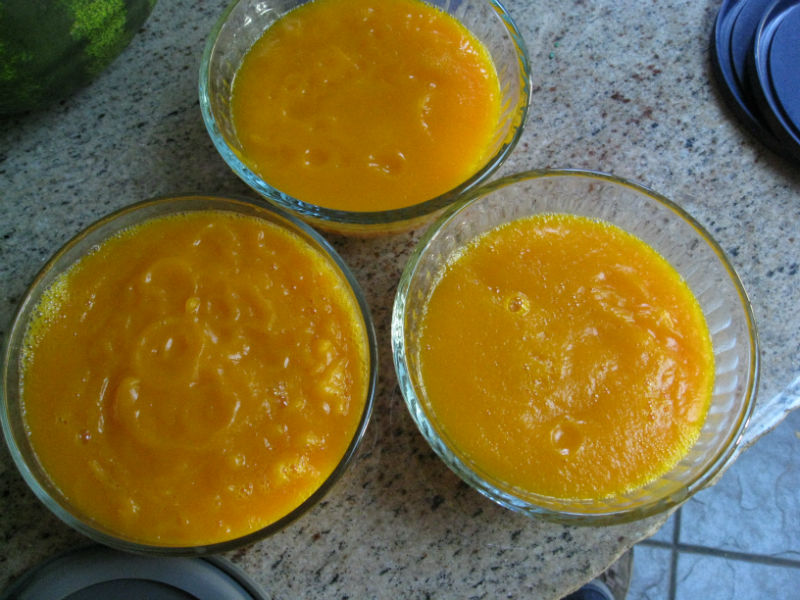 We store our pumpkin in 2 or 3 cup serving sizes, depending on the recipes we regularly use. Keep them in the freezer if not using within a week. We made these Mini Pumpkin Cheesecakes for Thanksgiving from our fresh pumpkin puree. More to come!