A while ago, our friend Michael Wittman of Blue Sky Biochar gave us some soap. Not just any soap, it's his newest product: Blue Sky Body Care—all natural soap made with biochar and bamboo vinegar.
Sound weird? We thought so, but we put it to the test and, in a nutshell, here are our findings: we love it!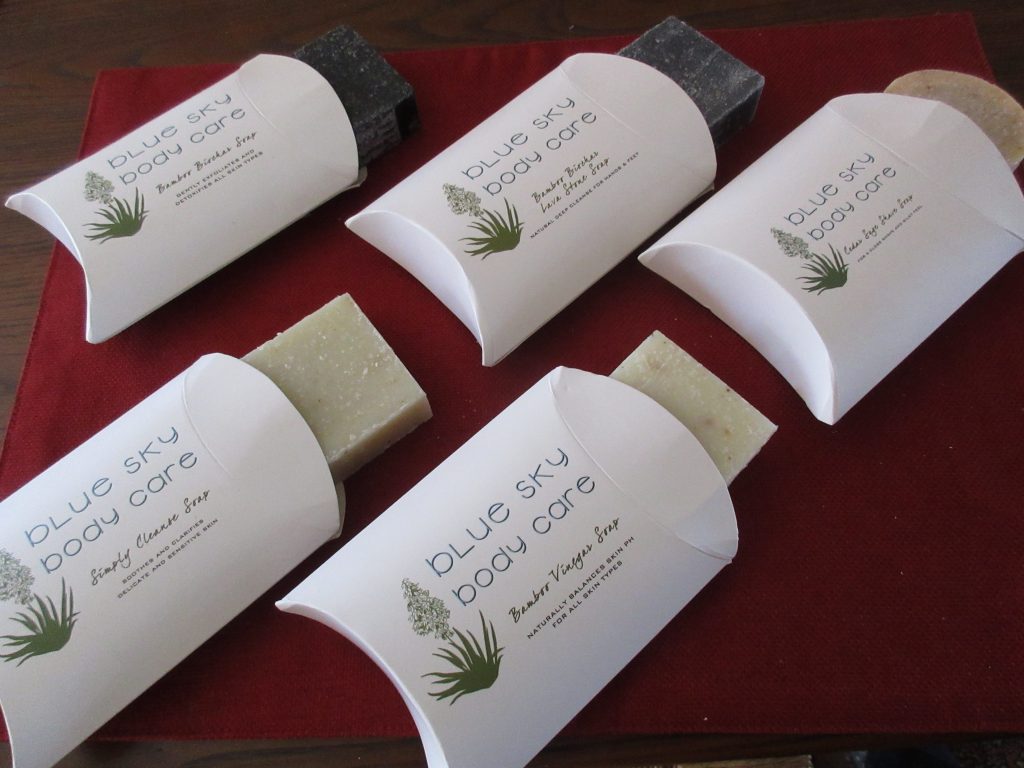 Cedar Sage Shave Soap
Since one person in this household has a beard, he was the ideal tester for the shave soap. His feedback: it lathers well, the razor glides easily, and the shave soap does the job well. The scent is suitable and not overpowering (this from someone who prefers unscented everything). There is a little bit of exfoliating grit that isn't entirely necessary, but overall it's a great product.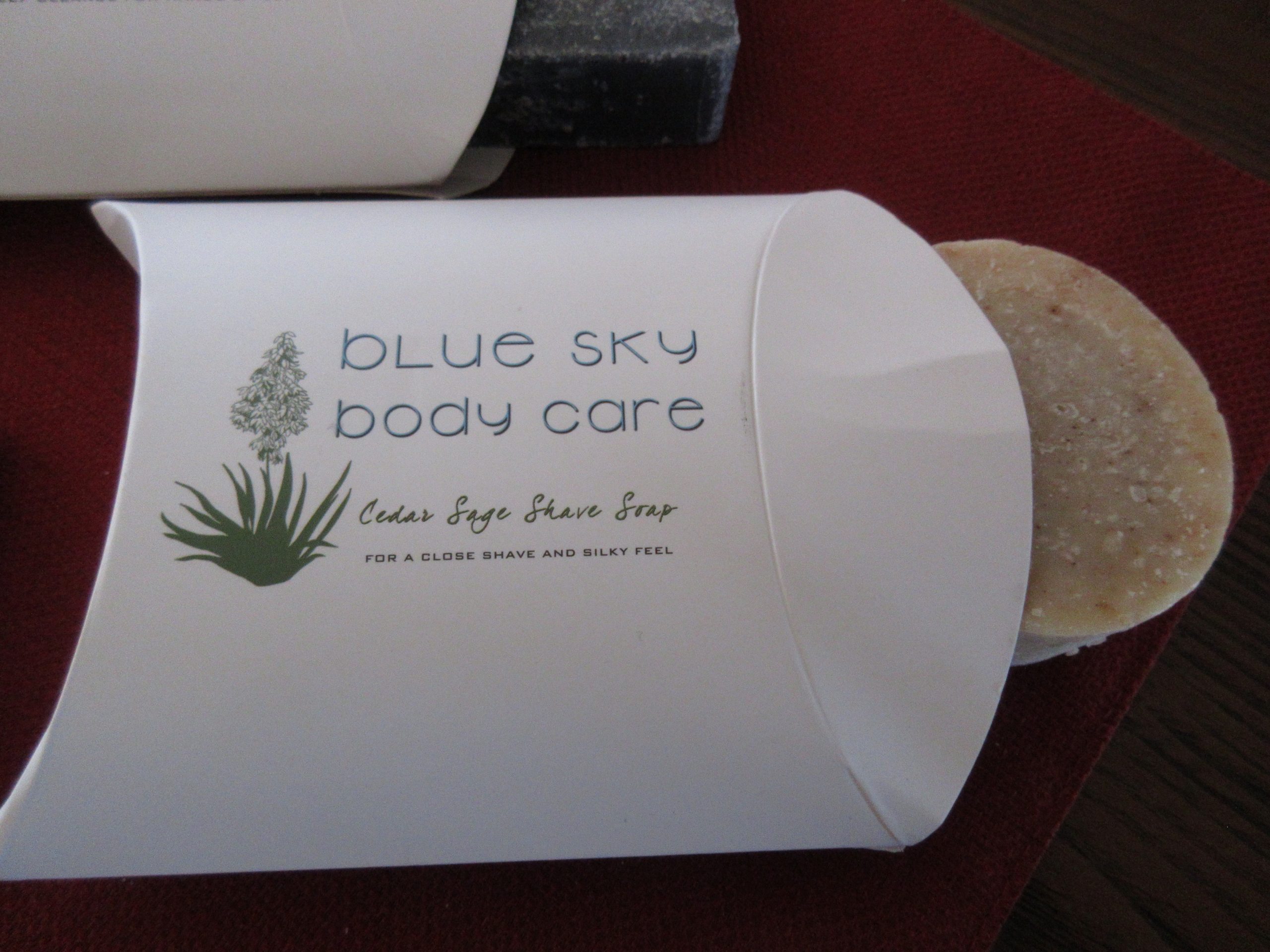 Bamboo Biochar Lava Stone Soap
Since Yours Truly is the gardener in the household, it was only natural that I test the lava soap. I put it through rigorous trials, removing layers of tomato plant juices (that green/yellow coating that inevitably follows training tomatoes up their cages). I love a soap with pumice. It feels good in my hands, it lathers well, and works quickly to remove grime. It's everything I want in a gardener's bar.
I may be a sucker for bar soap, but I'm picky about the details. No perfumes, no artificial colors, no synthetics. I prefer single-note scents or unscented bars. And don't even try to sell me "fresh mowed lawn" or "ocean breeze" scent. That's BS.
Why Bar Soap?
Call me old fashioned, but there's nothing like a good bar of soap. The packaging is often compostable (as is the case with Blue Sky Body Care). The bar disappears over time, which I observe in the same way I track the passage of seasons. It is ephemeral; something enjoyed in the moment and then it's gone. There is no connection like this with liquid or foaming soaps.
What's Next?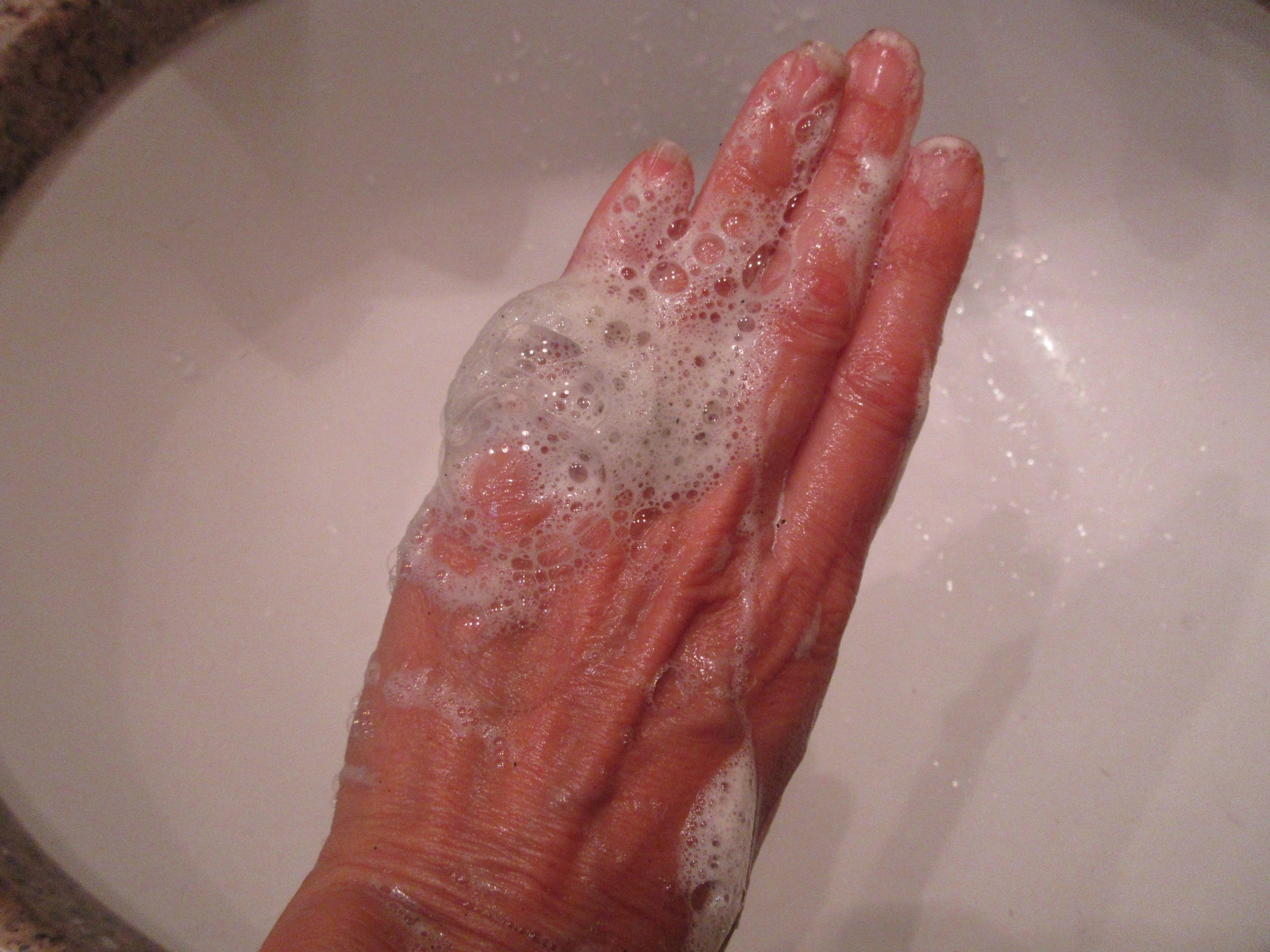 The Bamboo Vinegar Soap arrived with a very strong vinegar scent, so we're letting that one mellow a bit before using. Blue Sky's founder says that's his favorite soap, so I look forward to trying it.
As mentioned, these ingredients are all natural, and they're also vegan. They clean, exfoliate, and moisturize all at once. Gotta love that. Nice going, Blue Sky!
We're working our way through all of these bars. Give them a try in your own garden.