Fall isn't fall without pumpkins, and this recipe for Spicy Roasted Pumpkin Wedges really brings fall into focus. It works using any winter squash–from your garden or otherwise.
The best part is it's quick to prep and easy to make. We threw it together for a potluck in no time. The oven did the rest.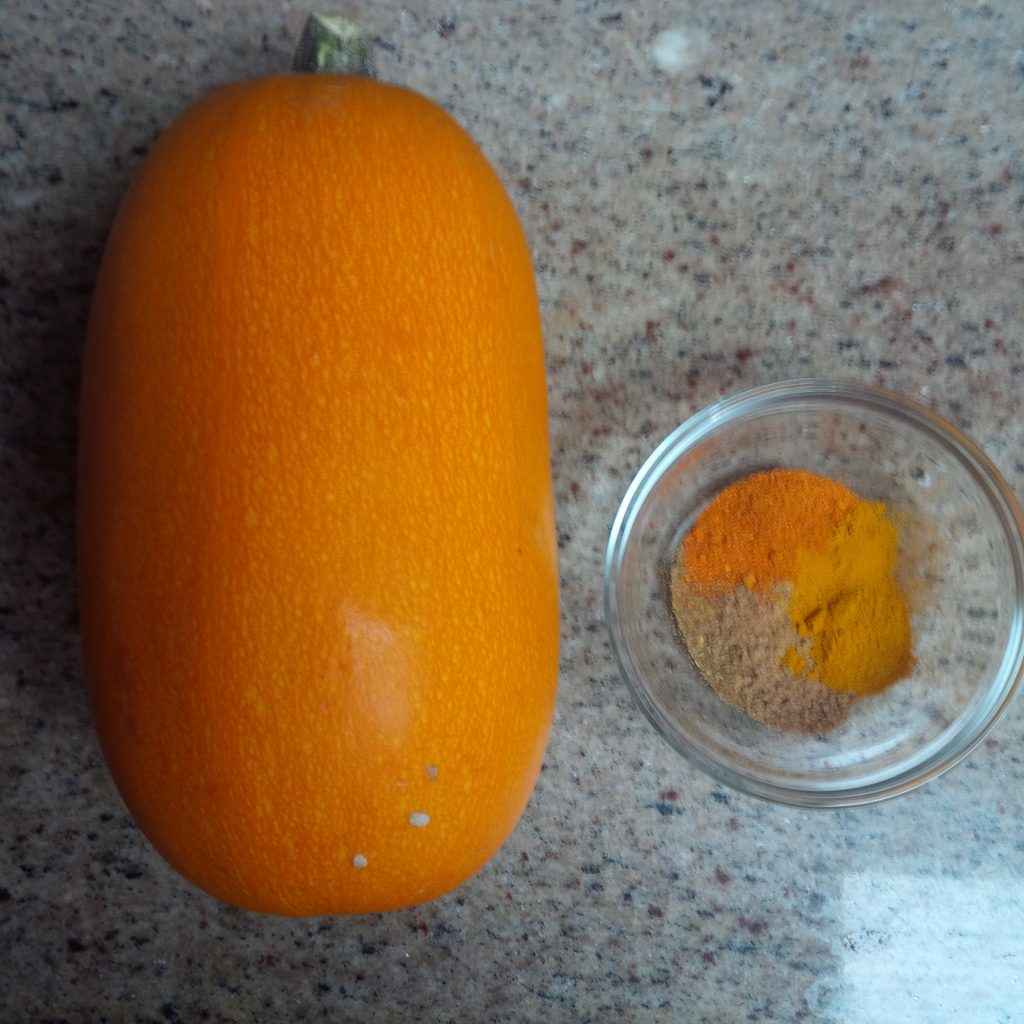 Spicy Roasted Pumpkin Wedges
Ingredients
750 g/ 26.5 oz Hokkaido pumpkin, one small (we used whatever the above pumpkin happens to be)
2 garlic cloves (We used garlic oil to make it Low FODMAP)
1 teaspoon ground cumin
½ teaspoon ground coriander
1 teaspoon hot paprika powder
½ teaspoon turmeric powder
3-4 tablespoons olive oil
salt and pepper to taste
Method
Turn on your oven to 400 degrees F.
Cut open your pumpkin and clean out the seeds (save them for roasted later!). Slice the squash into 1/2″ wedges with the skins on.
Mix all the spices and garlic (or garlic oil) with the olive oil in a small bowl. Add salt and pepper and mix well.
Slather this all over your pumpkin slices with your hands to coat each slice evenly.
Set aside to marinate for about 20 minutes while you do something else–Or put them straight in the oven. (We did) Bake for 25-30 minutes until tender.
The original recipe has a yogurt tahini dip to go with this. Grab that part of the recipe here if you want to make it. We skipped it, the wedges were delicious on their own.
W have no evidence of the finished result, our guests scarfed them down so fast. But I can promise you they will go over great at any fall potluck or dinner.