'Tis the season for pumpkin everything, so these mini pumpkin sage balls are perfect for quick snacks or appetizers during the holidays. We've had this recipe sitting around since 2010 and finally got around to making them.
You can make your own pumpkin puree to use in this recipe, or just grab a can (we did, since we're eating all our home-grown squash in solid form this year). The result is quick and easy, not to mention tasty.
Mini Pumpkin Sage Balls
from Vegetarian Times Magazine – Mar. 2008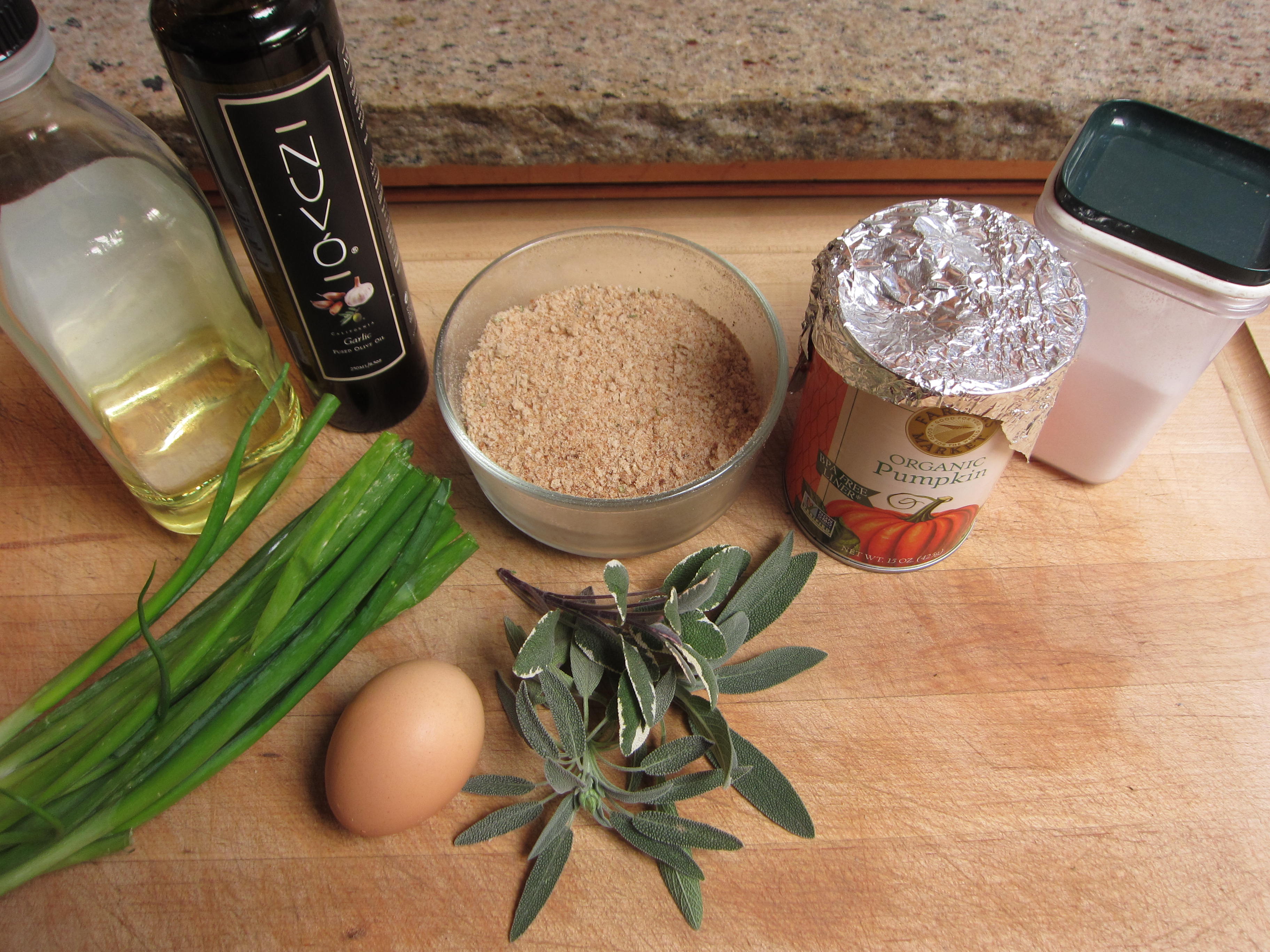 Ingredients
3 Tbs. canola oil, plus more for frying sage leaves
1/2 cup finely diced onion (we used green onion tops)
2 cloves garlic, minced (2 tsp.) (we used garlic oil)
2 1/2 tsp. chopped fresh sage
3/4 cup pumpkin puree
3/4 cup plain breadcrumbs
1 large egg, beaten, or 1/4 cup silken tofu and 1/4 tsp. baking powder
1/2 tsp. salt
1/4 tsp. ground black pepper
16 whole sage leaves
Method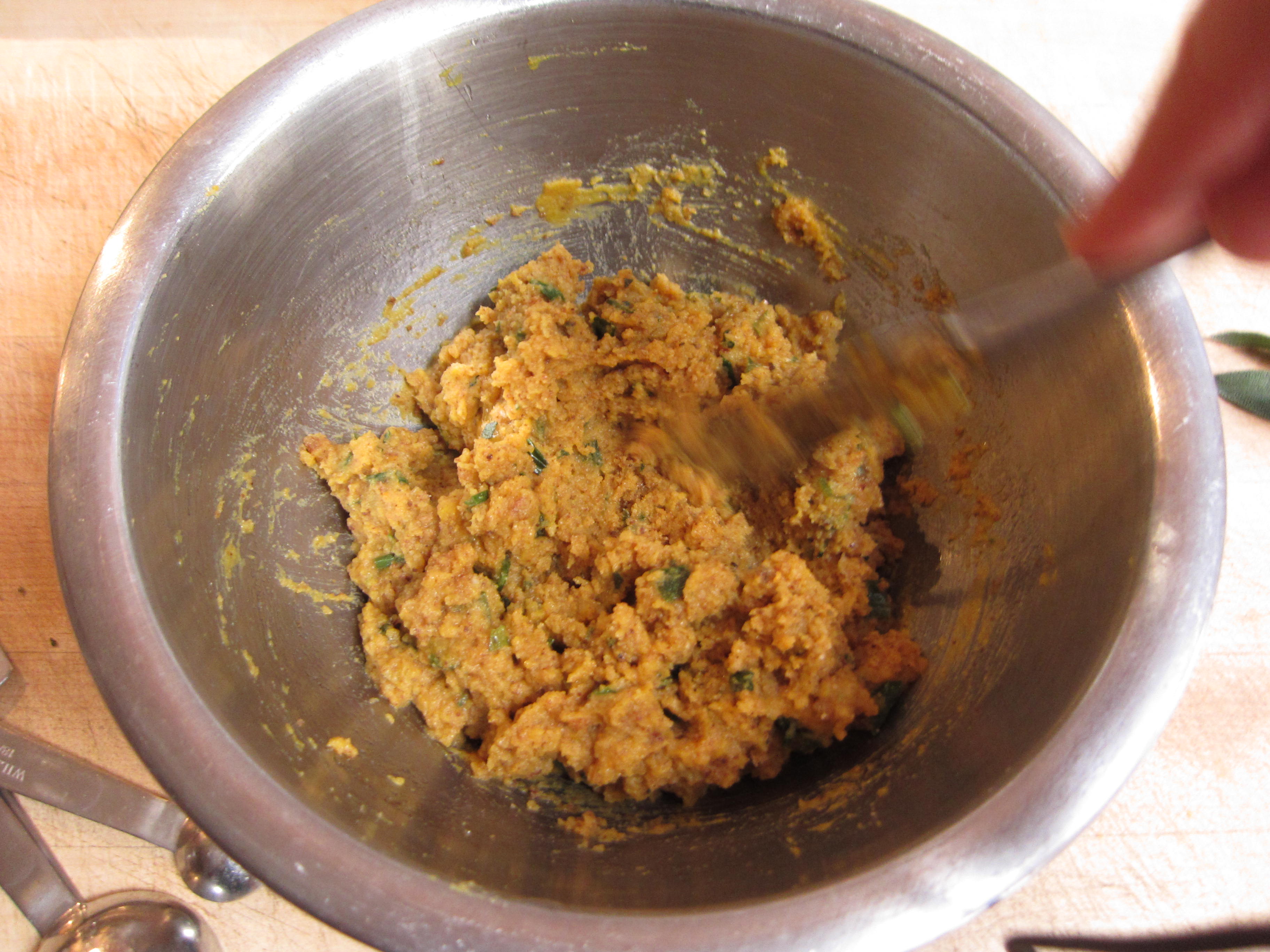 Set your oven to 375° and then begin prep. The recipe calls for coating a baking sheet with cooking spray but we used parchment instead. It worked great.
In a bowl, mix together all the other ingredients except the whole sage leaves.
Saute onion for 10 minutes until golden, then stir in garlic or garlic oil (if using) and sage for another 2 minutes. Dump this into your mixing bowl and combine with pumpkin puree mixture.
Next: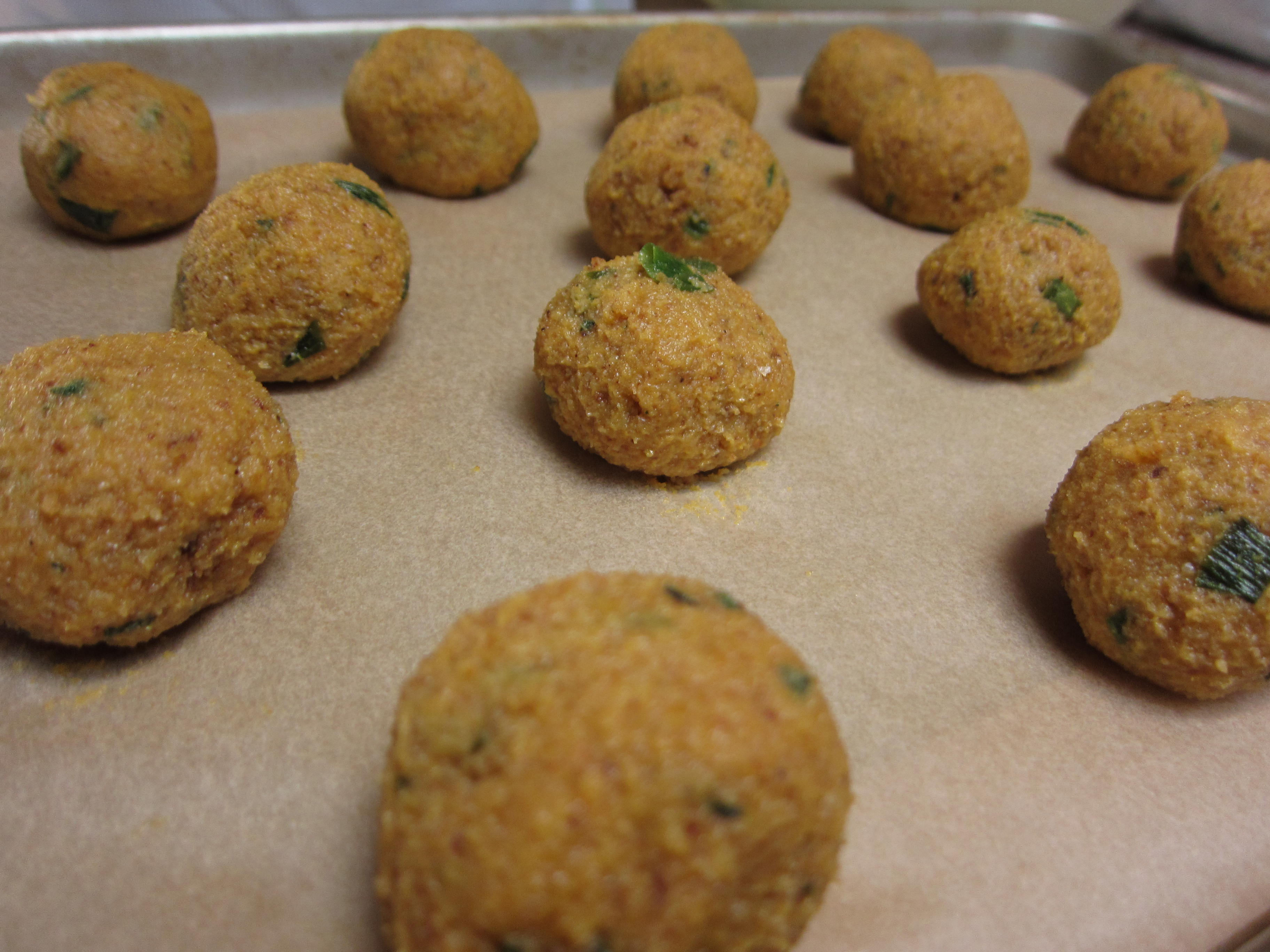 Make the balls as in the photo above. Place them on the baking sheet a couple inches apart.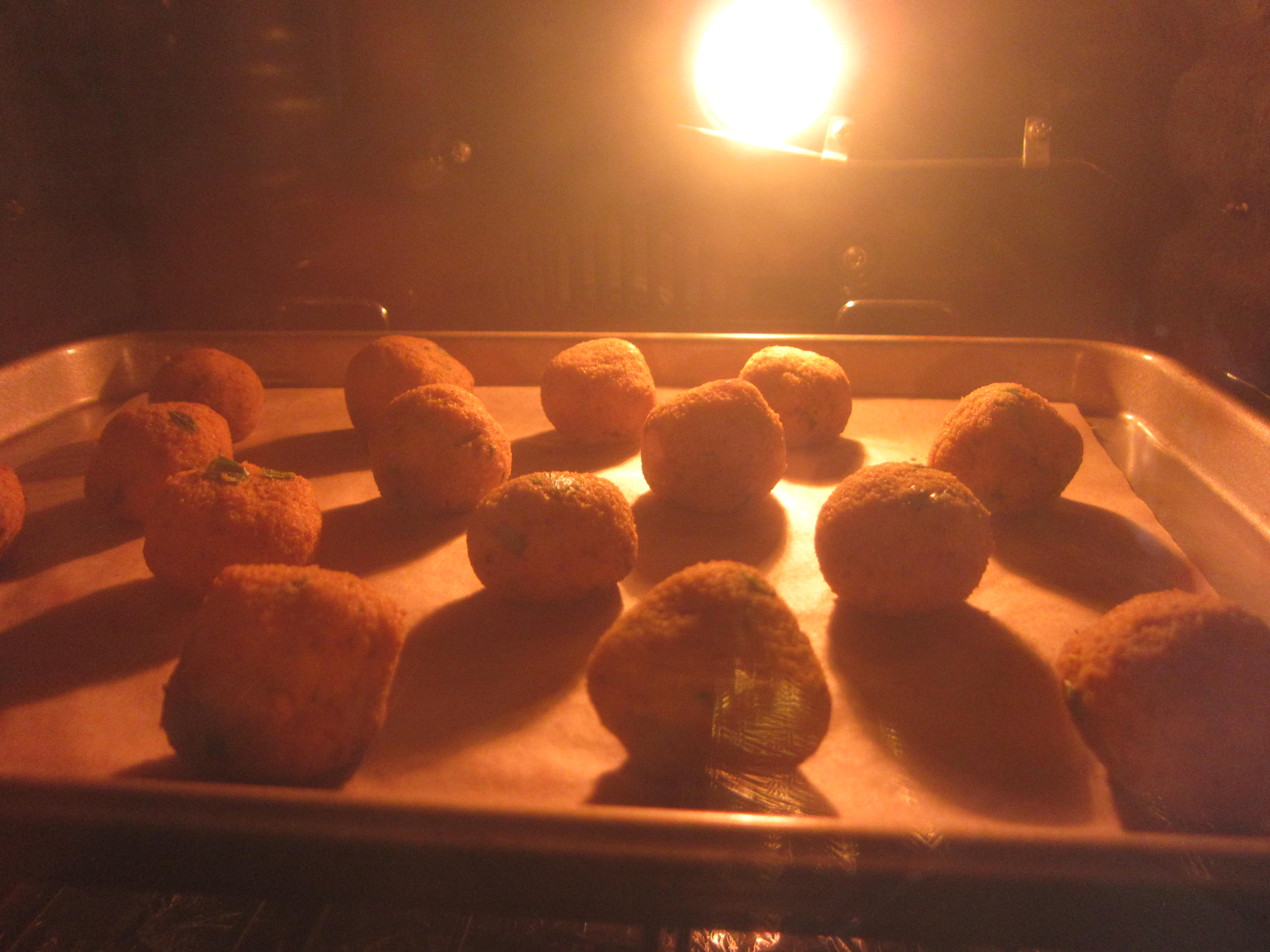 We baked our pumpkin balls a little longer than 15 minutes, maybe more like 18. Check after 10, then again at 15. If they need more time, set your timer for 1 minute increments to check.
Meanwhile
While the balls are baking, cook the whole sage leaves. Heat up a pan and fry them in oil in a single layer for 20-30 seconds. They should still be bright green, but brittle. Drain them on paper towels and salt them.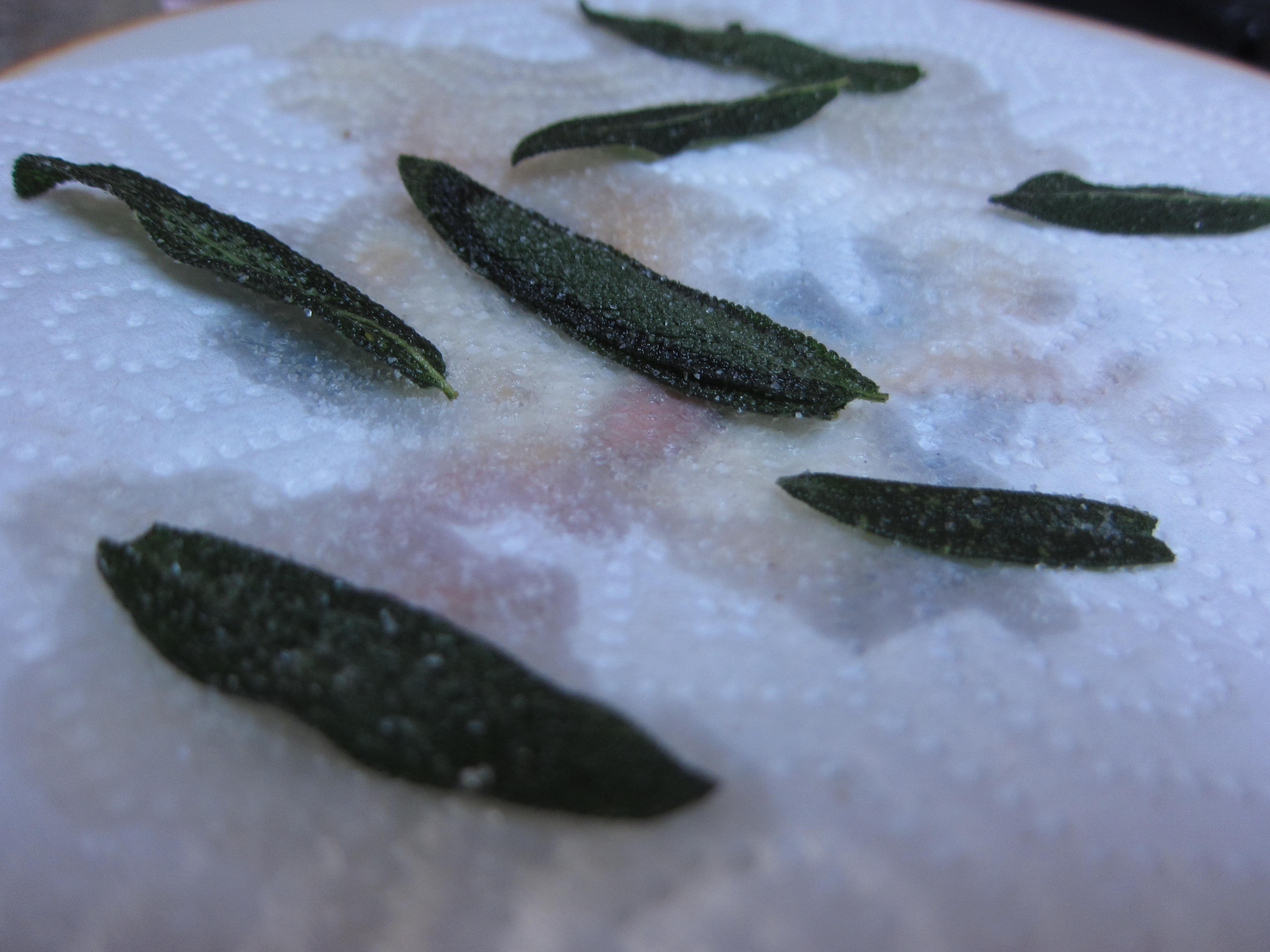 Now Eat!
The result is a savory treat you can eat immediately or save for later. Garnish each pumpkin sage ball with a whole sage leaf and enjoy!