When summer squash is in season, we're always hunting for recipes to use the abundant harvest. This recipe for yellow squash soup does the trick.
Not only is this soup tasty, but it is colorful as well. The recipe makes 6-8 servings, so there will be leftovers in a small household.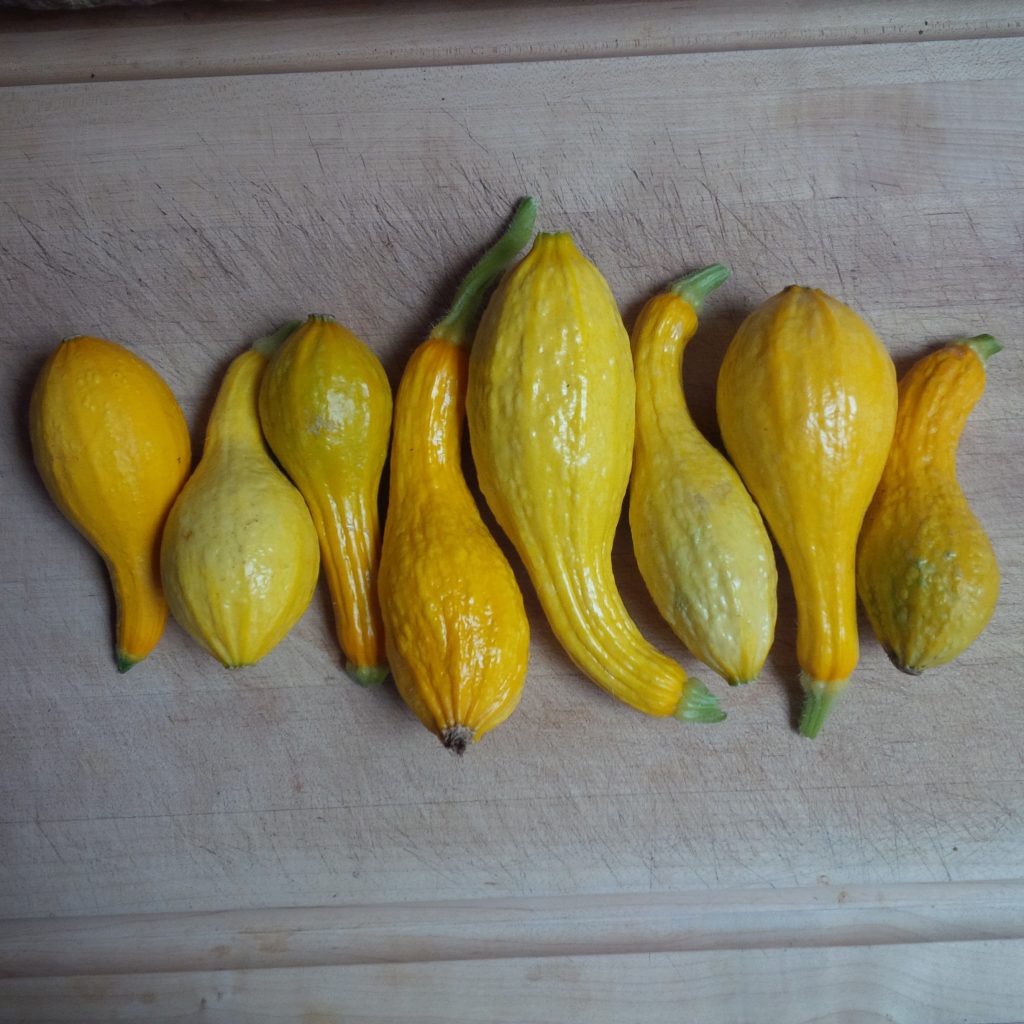 Confetti Squash Soup
This recipe comes from Vegetarian Times Magazine. Don't ask me why they call it Confetti Vegetable soup. There's no confetti and other than onions, garlic, and ginger, it's straight squash. So let's break this down.
Ingredients
2 tsp. vegetable oil
1/2 cup chopped onion
2 1/2 lbs. yellow summer squash (about 6), thinly sliced
4 medium cloves garlic, peeled
1 tsp. minced fresh ginger
3 cups low-sodium vegetable broth
3/4 tsp. salt
1/4 cup finely chopped red onion
2 Tbs. chopped fresh flat-leaf parsley
NOTE: We used water and nutritional yeast instead of vegetable broth, and green onions instead of red. If you choose to use water, increase the salt.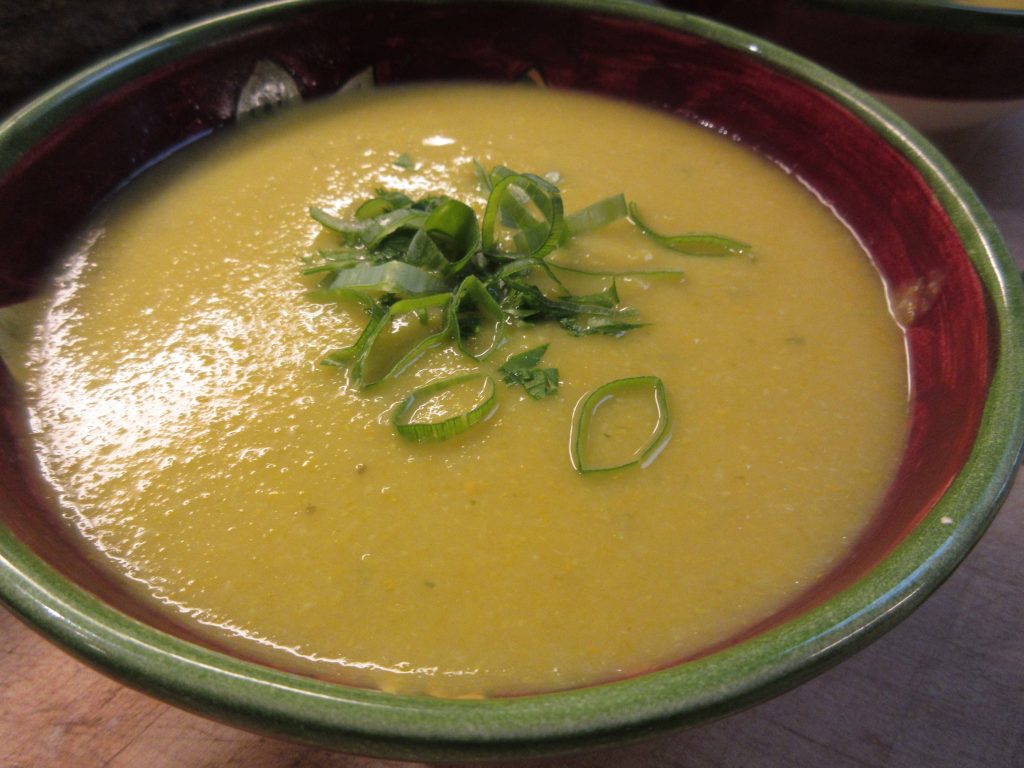 Cook the onion in hot oil for about 5 minutes until softened. Then mix in the squash, ginger, and garlic. Cook with the lid on for 10-20 minutes until tender, stirring occasionally.
Pour in the broth (and added salt if using). Stir and bring to a simmer.
Turn off the stove and let the mixture cool before blending in batches or use an immersion blender to puree until smooth.
The recipe says to sieve the soup, but we didn't bother. It's got texture, but it's delicious as is. Serve in bowls with chopped onion and parsley.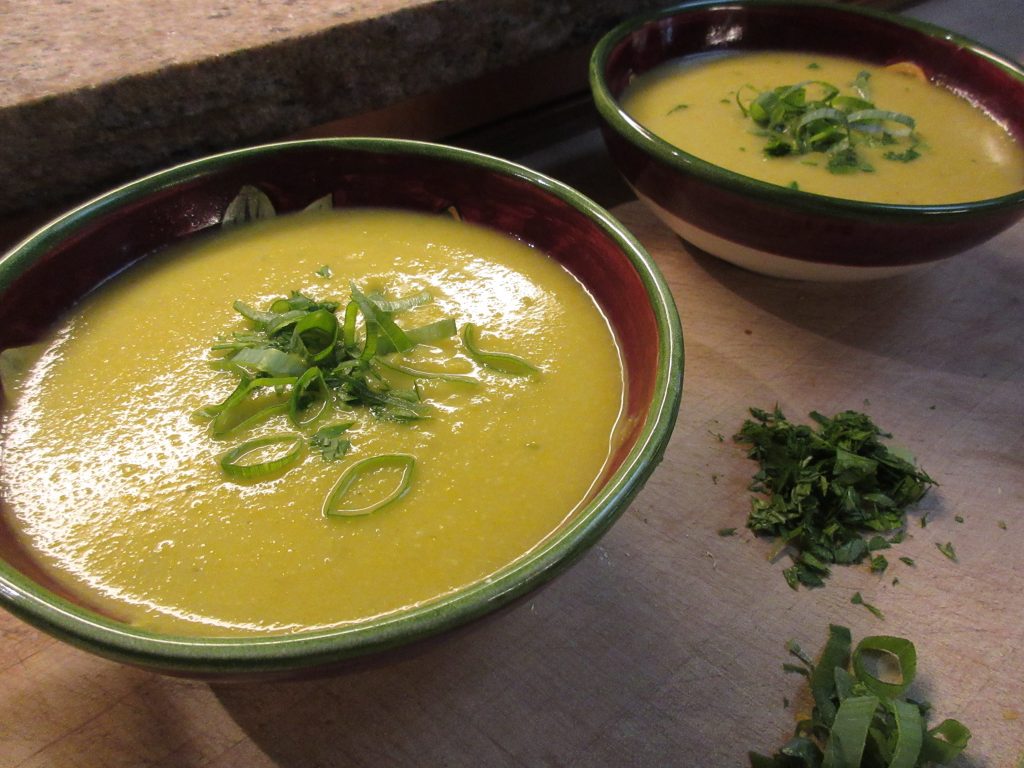 I'll bet this tastes equally as good with zucchini, patty pan, or even pumpkins. Give it a try and experiment with your abundant harvest.