Oh, the gardenerd's dilemma. So many seeds, so little space. We're not here to help, we're here to commiserate. In fact, we're here to feed the monster. Here are our seed favorites for 2017:
Seed Favorites for 2017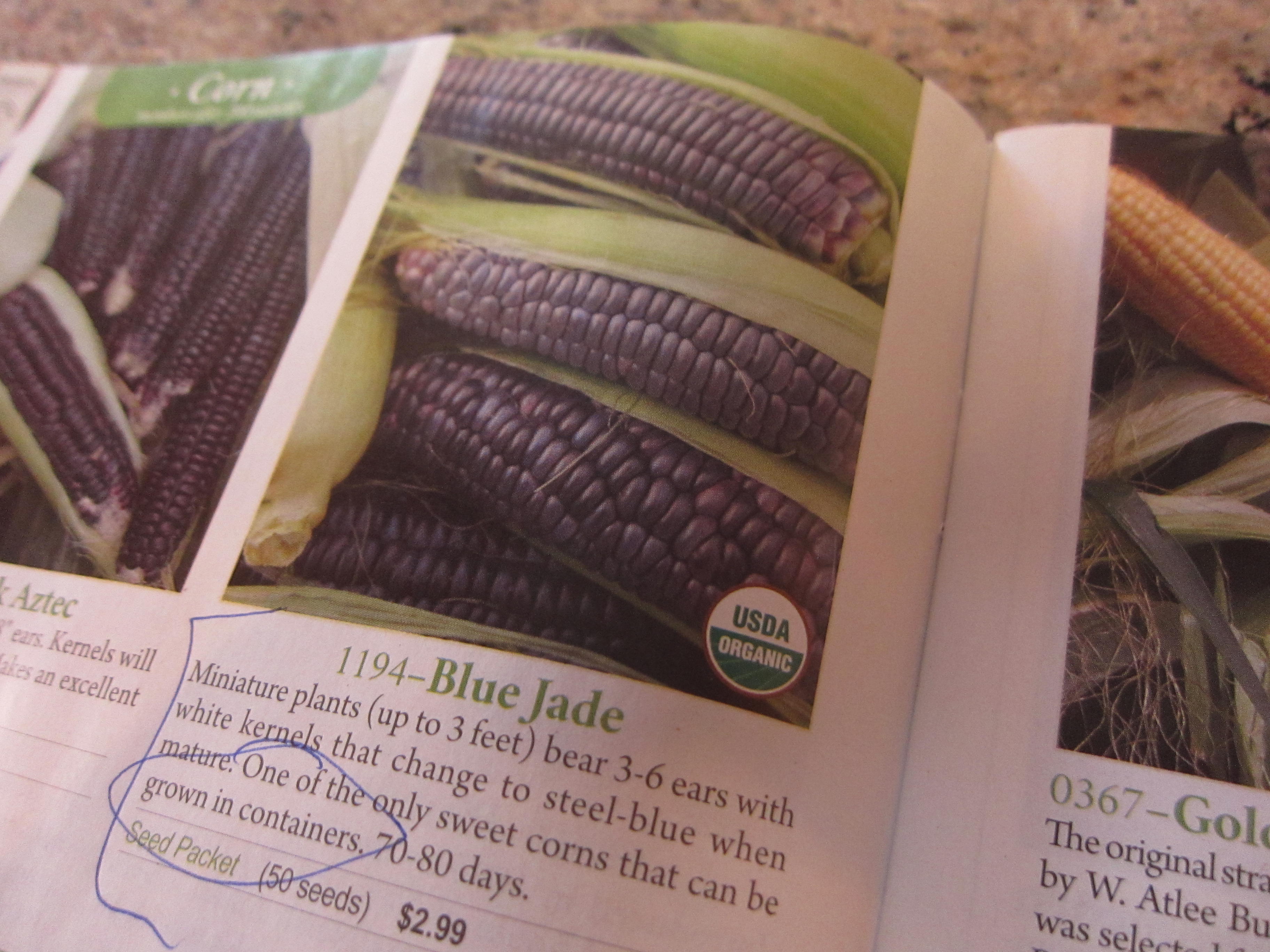 Small-space gardeners need corn, and Blue Jade is one of the few sweet corn varieties that can be grown in containers. Be sure to plant enough for pollination (3×3 block) or several containers clustered together, or make plans to hand-pollinated to avoid what we call "sister-cousin corn" — corn with a lot of missing teeth. Find it at Seed Savers Exchange.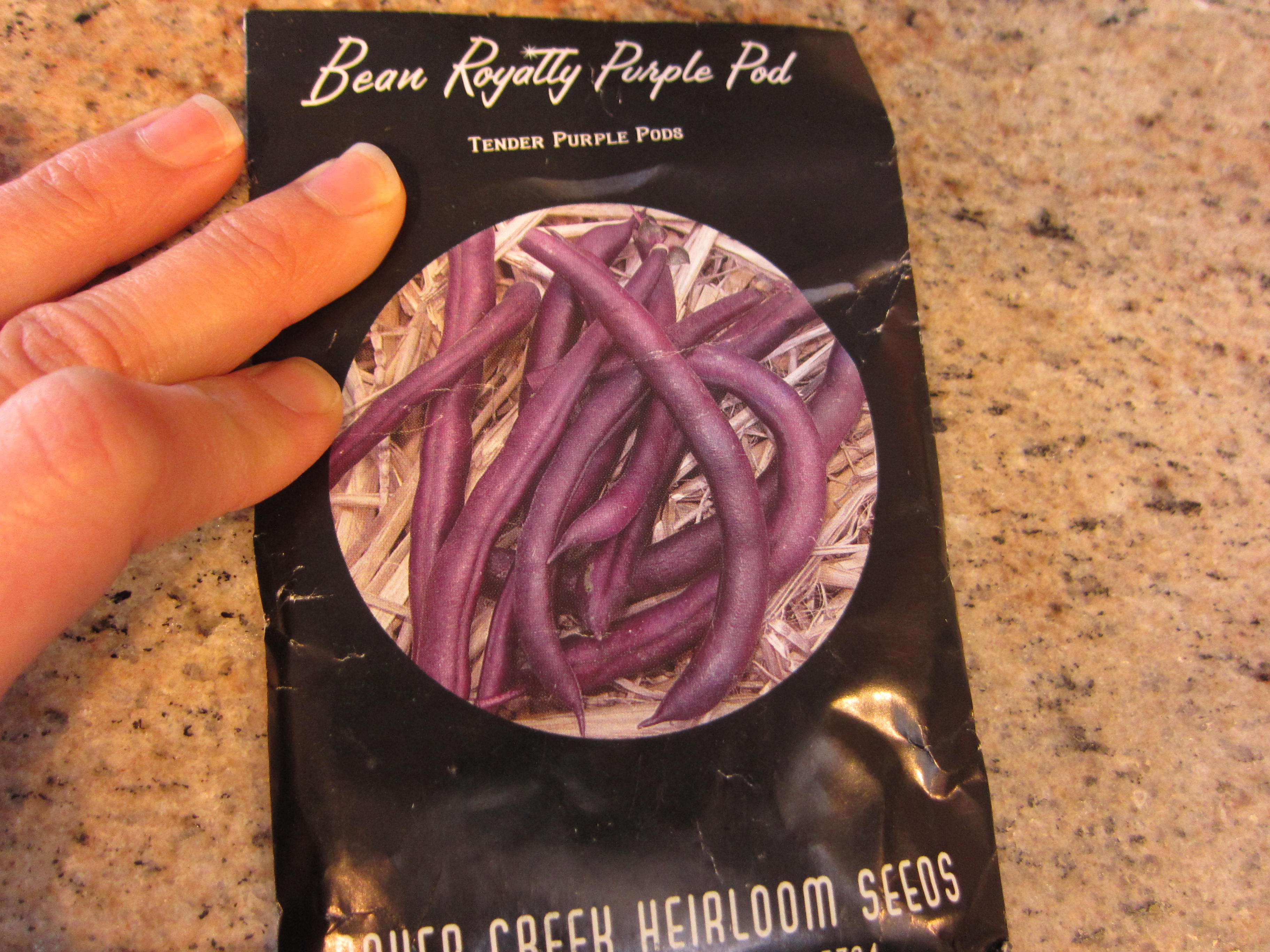 Royalty Purple Pod beans are available from many seed companies, including Baker Creek Heirloom Seeds and Victory Seeds. Why do we like it? Because it's purple. Do we need another reason?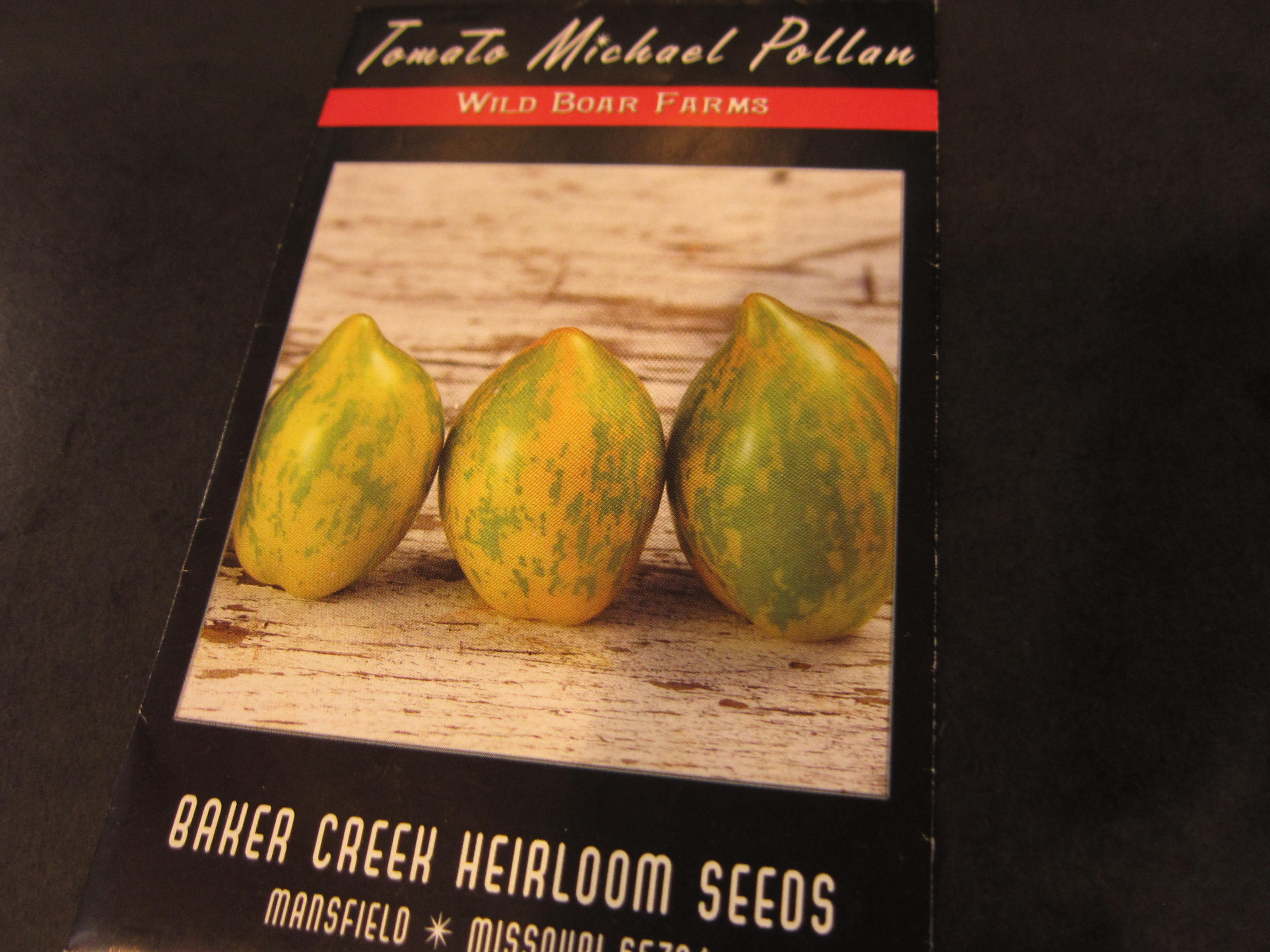 This tomato is an eye catcher in the garden. Related to the Green Zebra, the Michael Pollan tomato is sweet and petite. A great salad-sized tomato that will lend visual interest to any dish. Available from Baker Creek.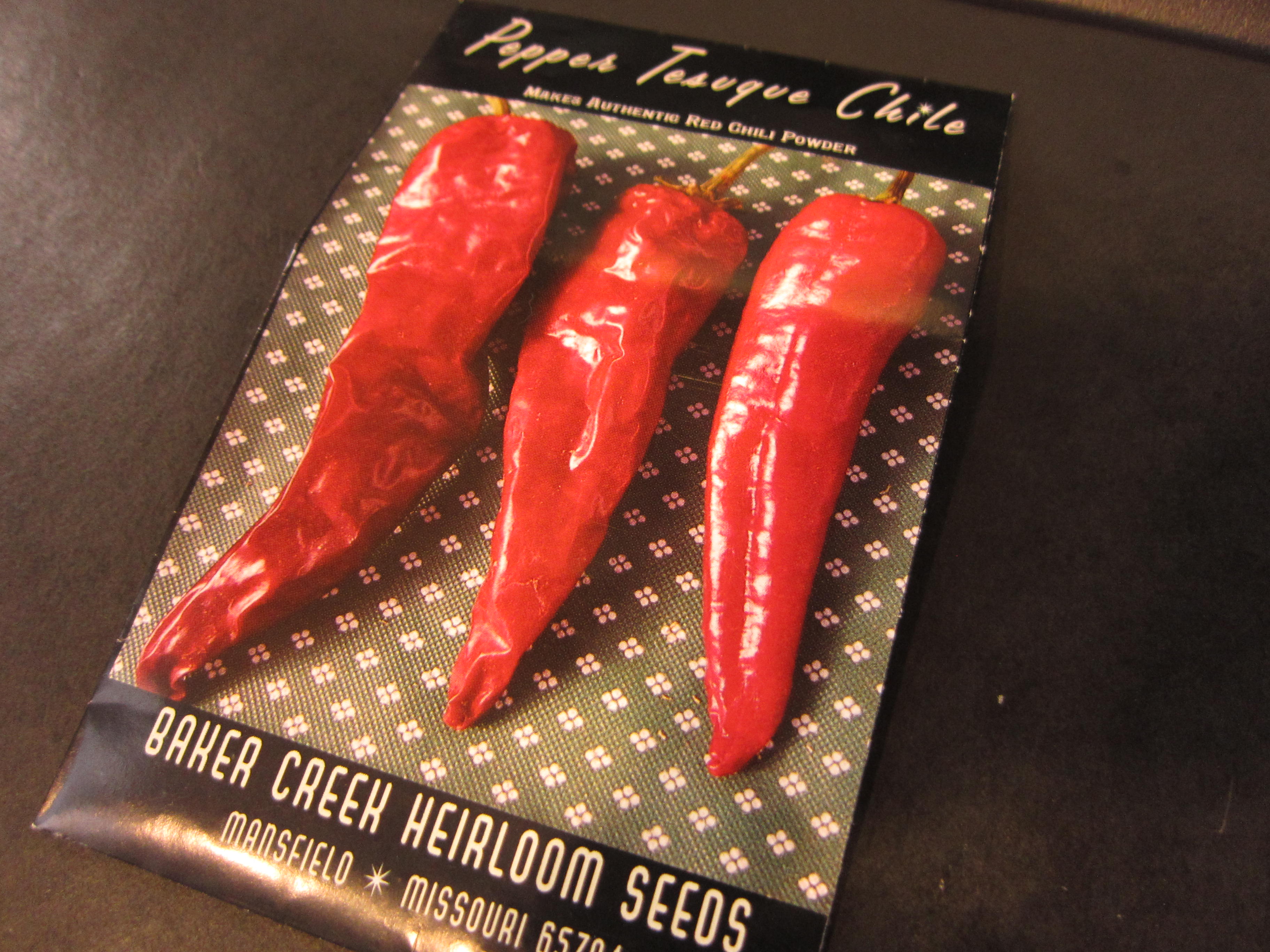 We're not huge chile fans but we love the idea of making authentic chile powder. This pepper is great for drying and grows on compact plants. "The traditional chili pepper cultivated for generations at the historic northern New Mexico Pueblo of Tesuque.  Found at High Ground Gardens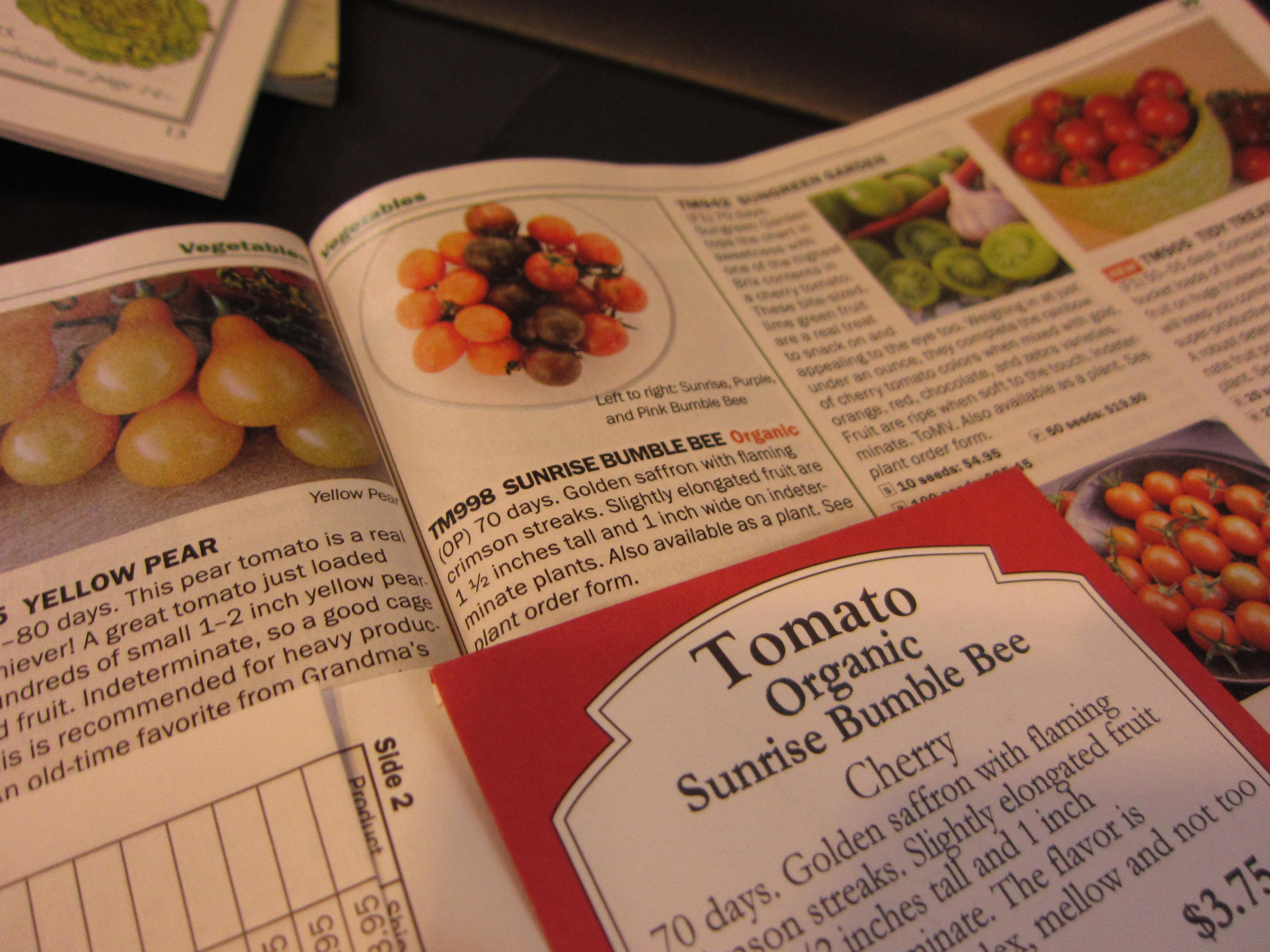 Who can resist a description like that? Cherry tomatoes grow well in coastal climates, so we always include a few cherries in our plan. Sunrise Bumble Bee is more mellow in flavor, not overly sweet. Give it room to climb. Find seeds at Territorial Seed.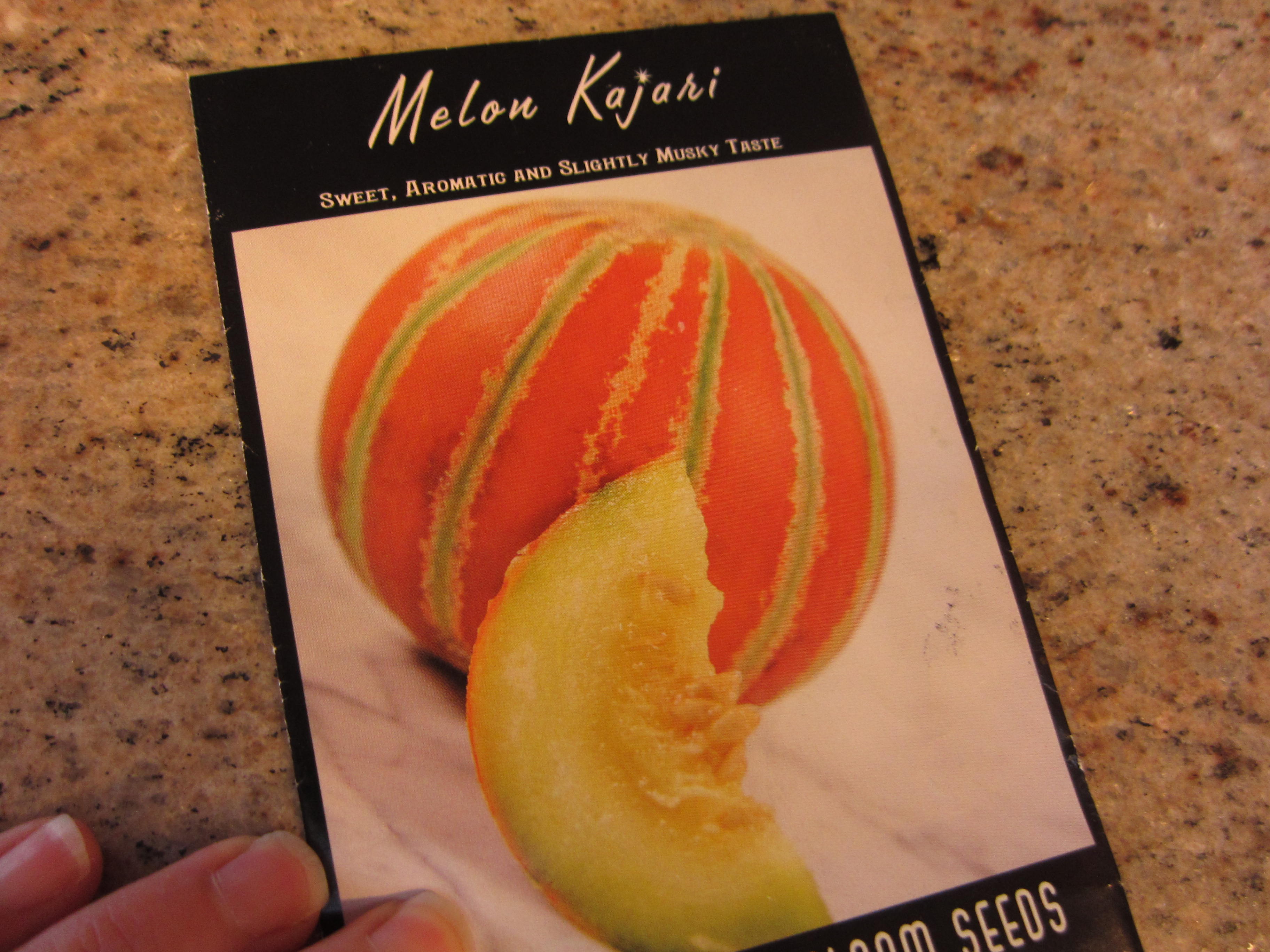 Kajari melons are gorgeous, and we can't resist color like this. Melons don't grow great in coastal environments (we're doing it anyway), but if you live inland give this one a try. Green flesh, bright orange exterior. Can produce in as few as 70 days. The fact that it took Baker Creek's Joseph Simcox 8 years to track down this seed makes it worth trying.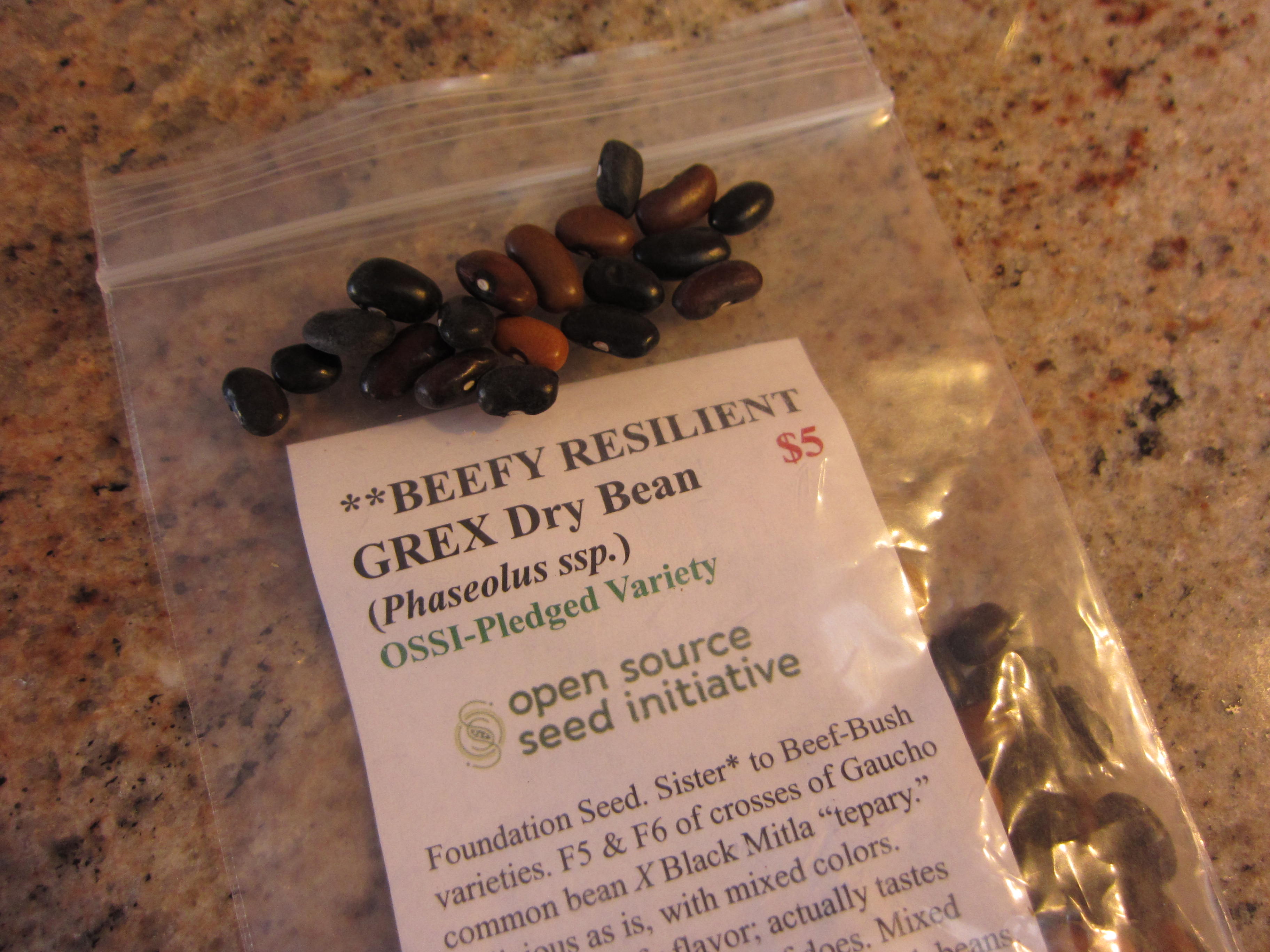 Grow this one as a bush bean, even though it's a mix of short vines and bush traits. We love this seed because it's part of the Open Source Seed Initiative, which means that once registered, the seed can't be patented by any seed company or big-Ag corporation. It's open for us to grow and save forever. Yay OSSI! Find it at Bountiful Gardens.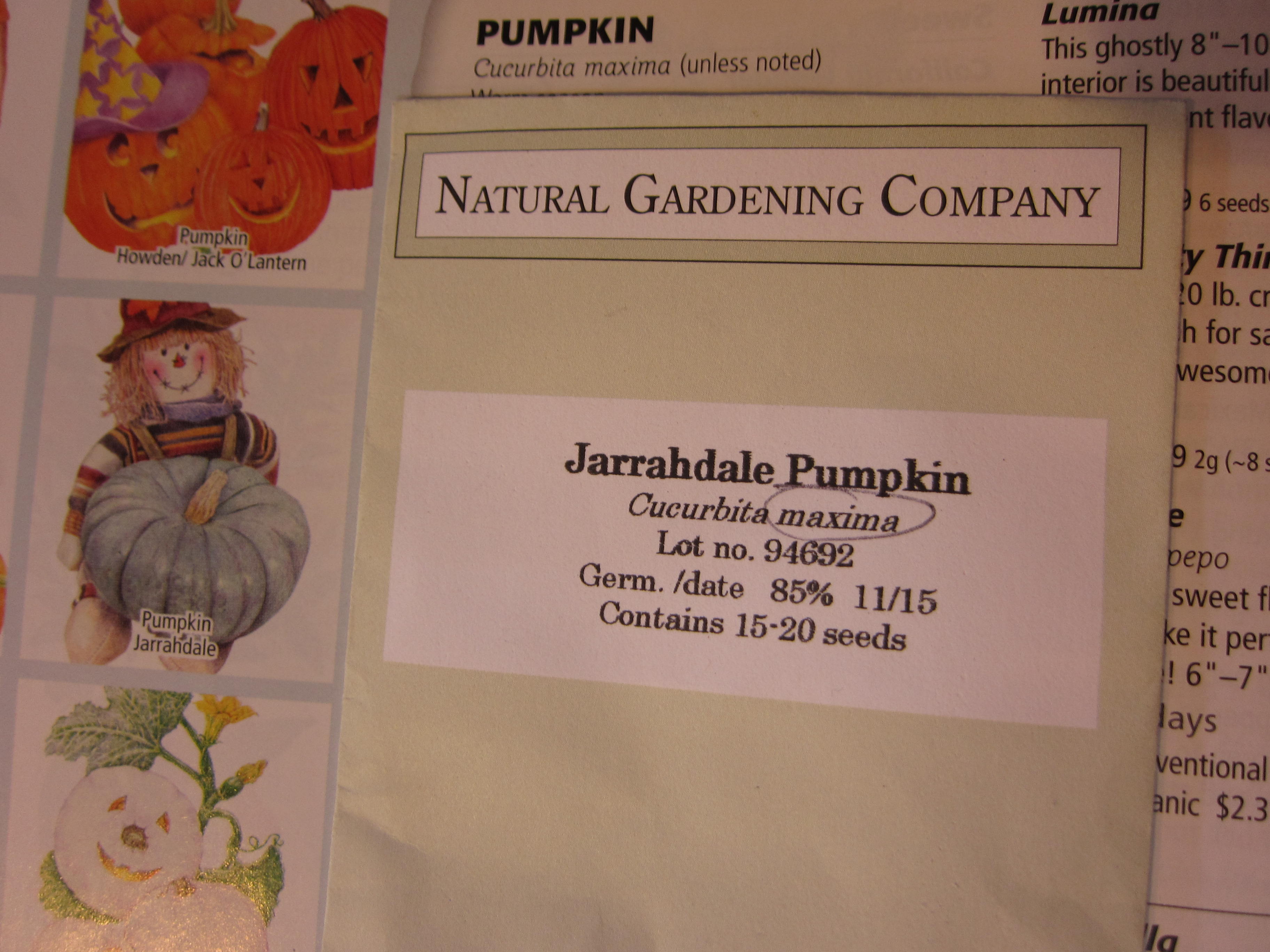 We kinda went crazy buying blue squash seeds last fall. It was an impulse, or maybe an addiction. Too hard to tell. The result will be a smokey blue pumpkin with butternut-like tasting flesh. Find this New Zealand native at Natural Gardening Company.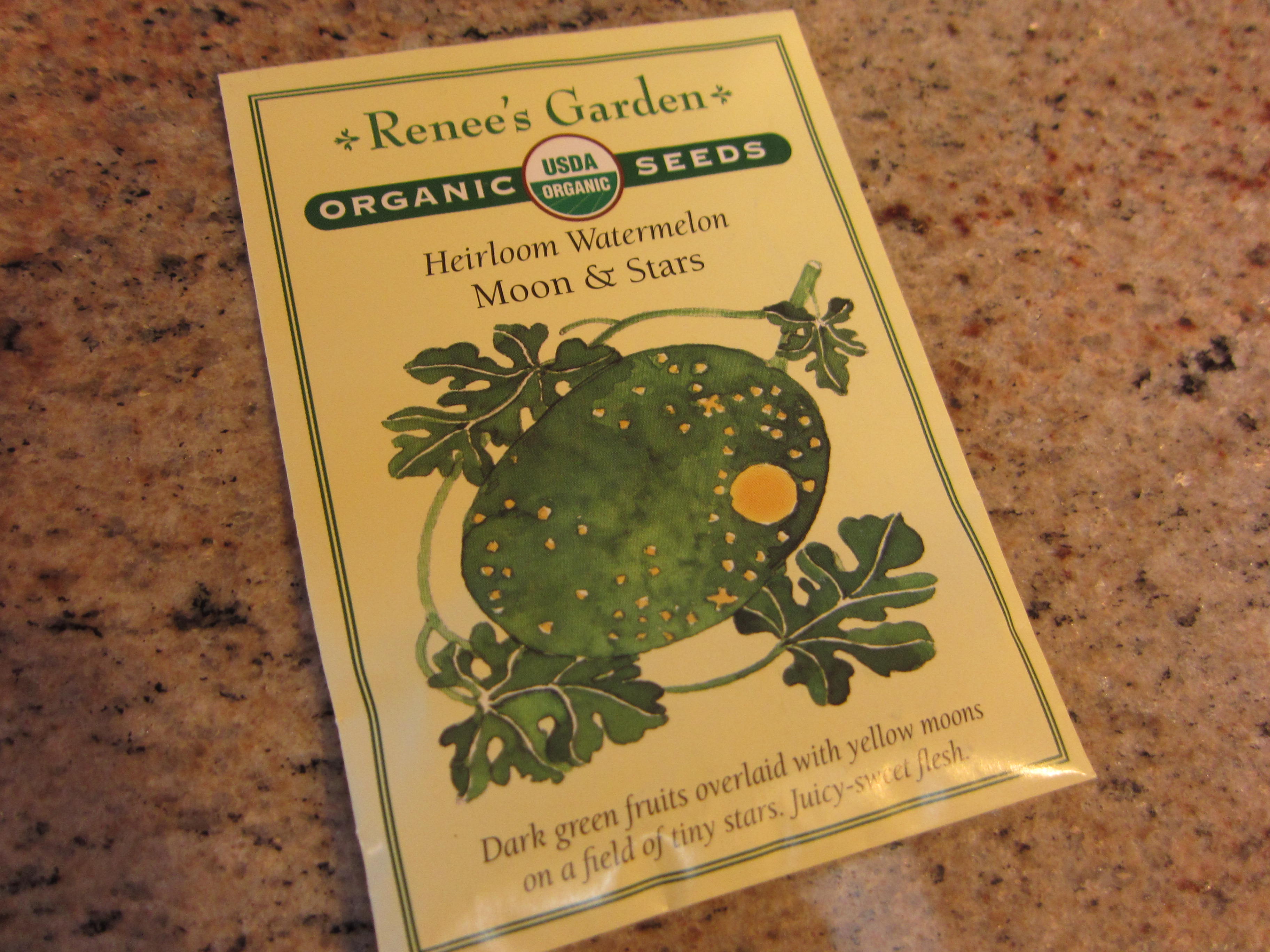 Moon and Stars was the first watermelon I ever grew, way back when. The delight it instilled as those stars and that moon actually materialize on the skin reminded me that it's time to return to the beginning. Perfect for growing with kids, or to bring out the kid in you. Find at Renee's Garden Seeds.
Gardening should never be boring. Try these seeds if they are right for your climate. Experiment with a few even if they aren't. Who knows, you may end up with a resilient variety if you save the seed over several generations that's perfect for your climate. Share the seeds and spread the love!