Gardening is about life cycles, we deal with life and death every day. When someone prized is taken too soon, however, it is a tragedy. I write today to honor a friend and colleague, the carpenter who took my visions and built them into realities, who was taken from us two weeks ago: Josh Hover.
Josh came to Gardenerd by way of Daniel Mayorga, my landscape professional who installs my garden designs. Josh and Daniel knew each other since Kindergarten, and the three of us were a team. Josh's perfectionism and attention to detail fit right in, and his knowledge of how to build thing the right way always left me with a sense of peace.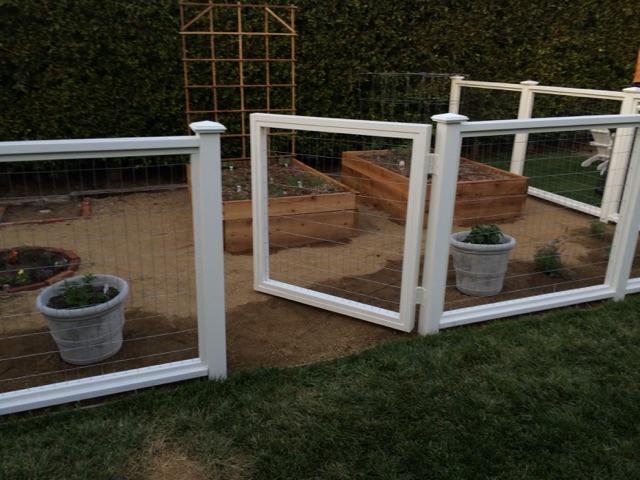 His work included the fences in the Landes Garden, jaw-dropping 36-inch tall raised beds for the Perry Garden, custom and modified beds for the Resilience Treatment Center Garden, and dyed-to-match planters for the Haddon Garden.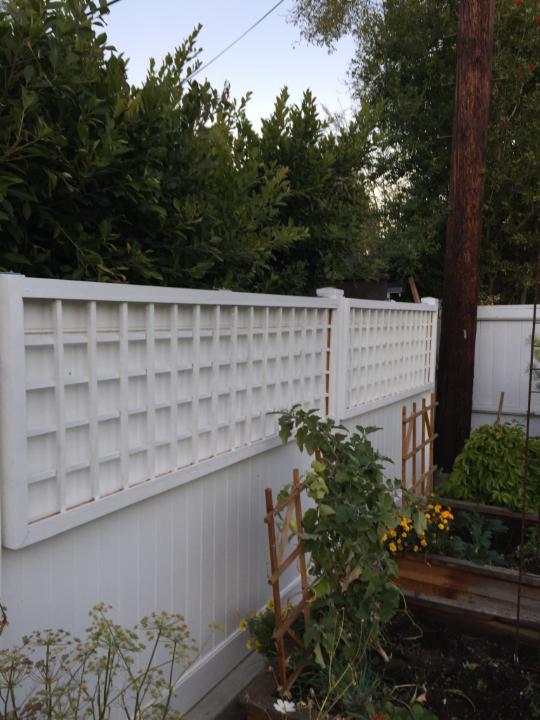 Josh often sent me texts at midnight with photos of the finished product. He regularly underestimated the amount of time it would take to complete a project (clearly not accounting for his own perfectionism when he submitted a bid), but when it was done it was exactly as I imagined it, or beyond expectation.
My ideas frequently prompted Josh to laugh and say, "It's never boring with you" when I'd come up with an out-of-the-ordinary design. Like the parallelogram raised bed to match the modern exterior of a house with no visible hardware. He made it a work of art.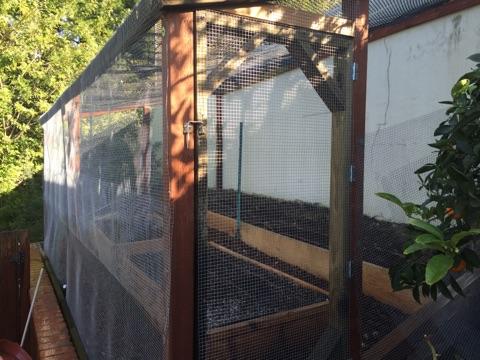 On a personal level, Josh was a trooper. Over the years, he worked hard to establish his construction business and insisted he was "a contractor, not a handyman." Just a month or so ago, he proudly handed me his new business cards sporting a new logo he had professionally designed. He was so proud. Whenever I'd send him another crazy request, he'd say, "For you, anything!"
He'd show up to work limping from a night of basketball on regular occasions. Daniel, Josh and I were all born around the same year, so we had our age-related aches and pains to share. Josh had other pains, hidden ones I never knew, but he wore a cross around his neck, along with tattoos from his past. He chose his higher power and was one of the most hopeful people I've ever known.
Last June, Josh got married. He made his bride a succulent wreath to hang on their wall, which promptly died because he over watered it and hung it indoors. He refused to be thwarted and replanted it right away, and took it outside. That's how I will remember Josh, as someone who never gave up.
He was on his way to church on Sunday afternoon, July 17, 2016 when a car turned left in front of his oncoming motorcycle. He died later that night in the hospital. He leaves behind a legacy of work that will stand the test of time. He built it that way. Josh will not be forgotten. Gardenerd will have to find a new contractor, but we will never find another Josh Hover.