While Los Angeles may be a concrete jungle, we still have wild animals lurking about the garden. Our most recent garden installation was designed to protect new seedlings from wandering critters on the canyon slope.
It's a starter garden, this 3×5 foot raised bed. Not much design involved, except that we had to make it fit on top of an existing brick patio barely bigger than that.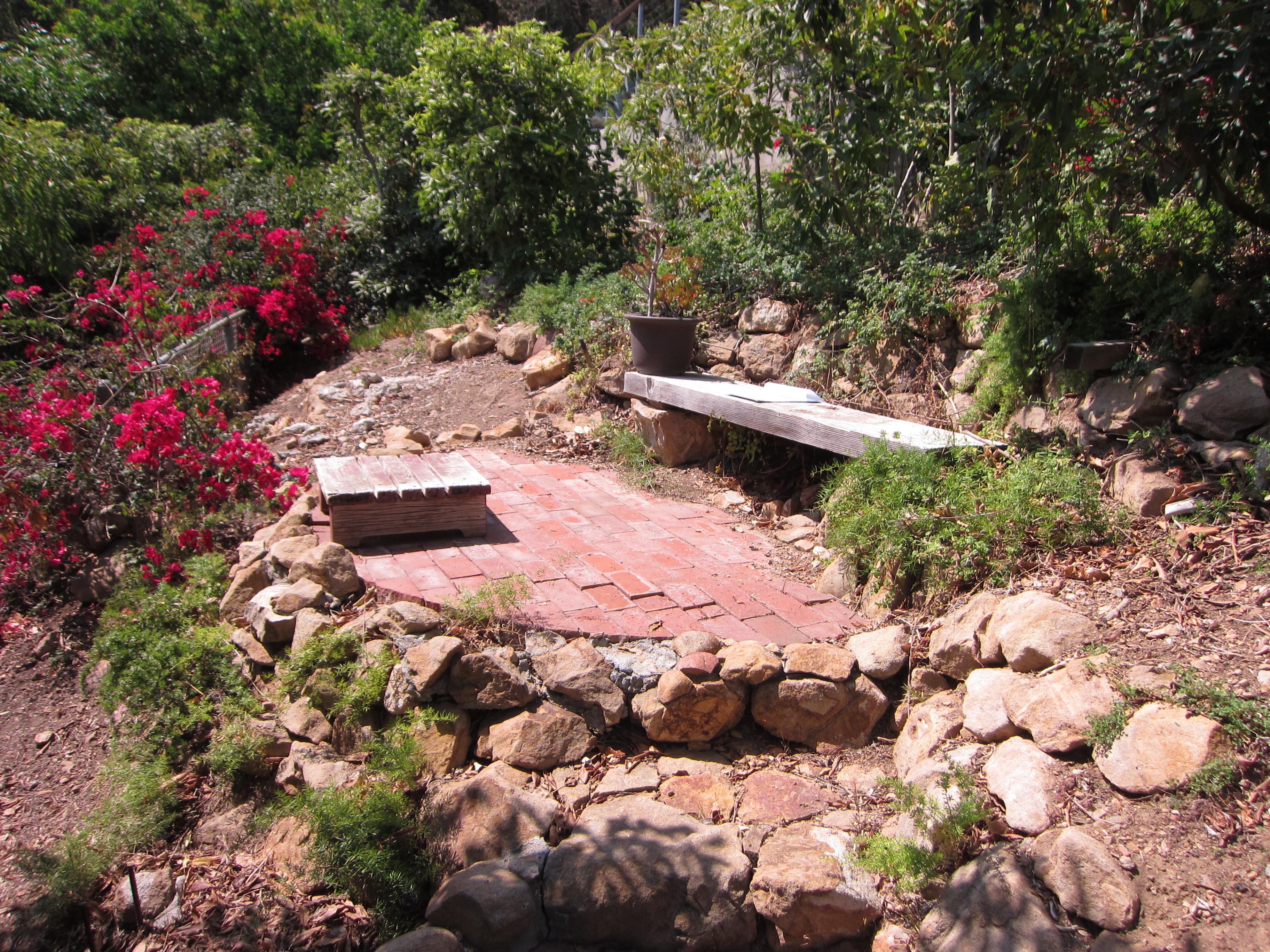 We decided to move the bench back a foot, closer to the rock retaining wall. Then we had to even out the bricks to make a level surface for our raised bed. We opted for a bed 24″ tall to ensure plenty of room for roots to grow, since the bricks would serve as protection from burrowing creatures below.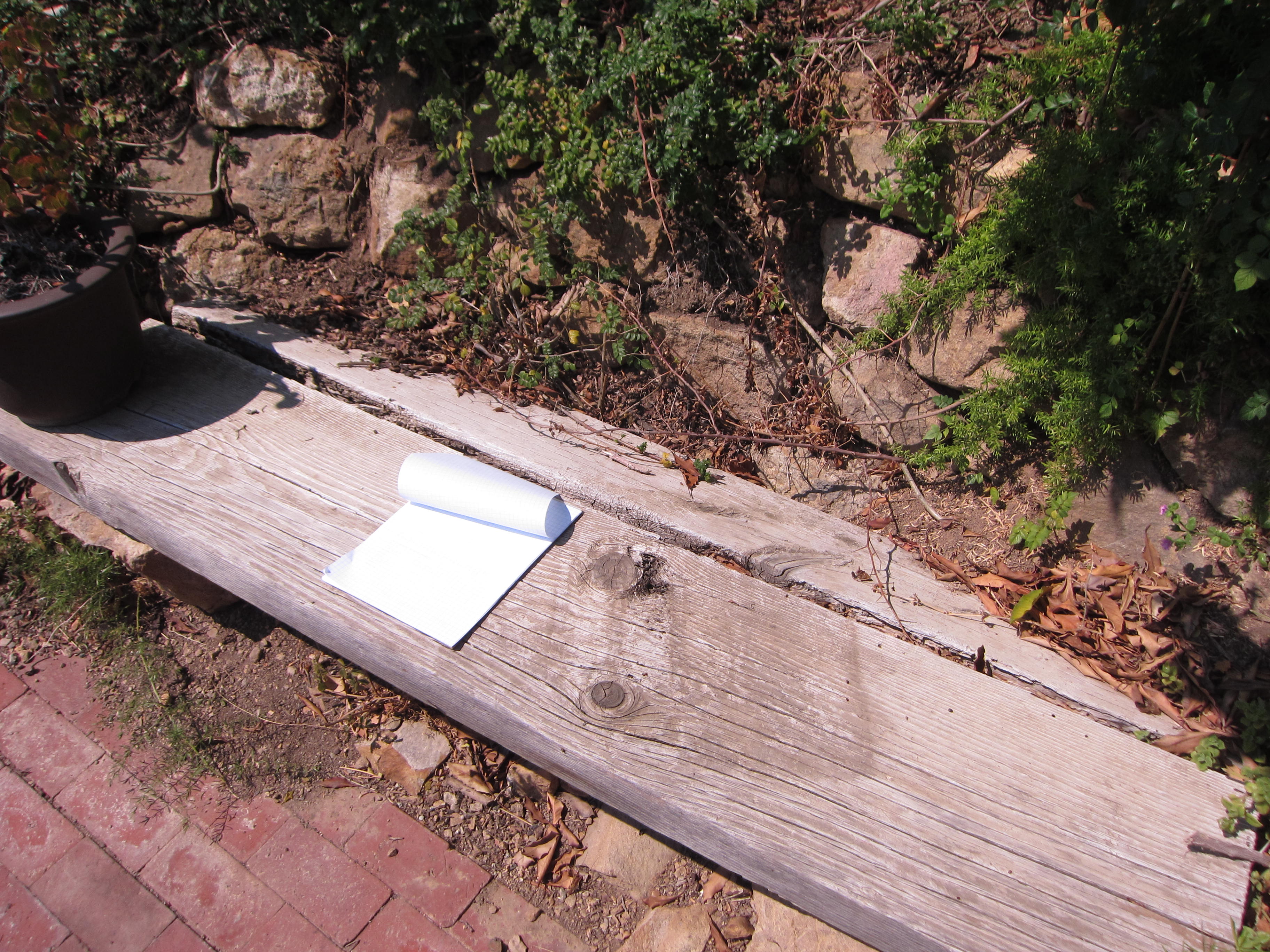 Our team added bricks under the bench to expand the area just a smidge. We needed all the room we could get. We also ran drip irrigation under the brick and up through the bed from a nearby drip line up the slope.
Next, we built the bed and constructed a PVC cage around it with bird netting. 3 sides of the bird netting are tied at the bottom to a loose piece of PVC so the homeowner can lift the netting for easy access to the garden.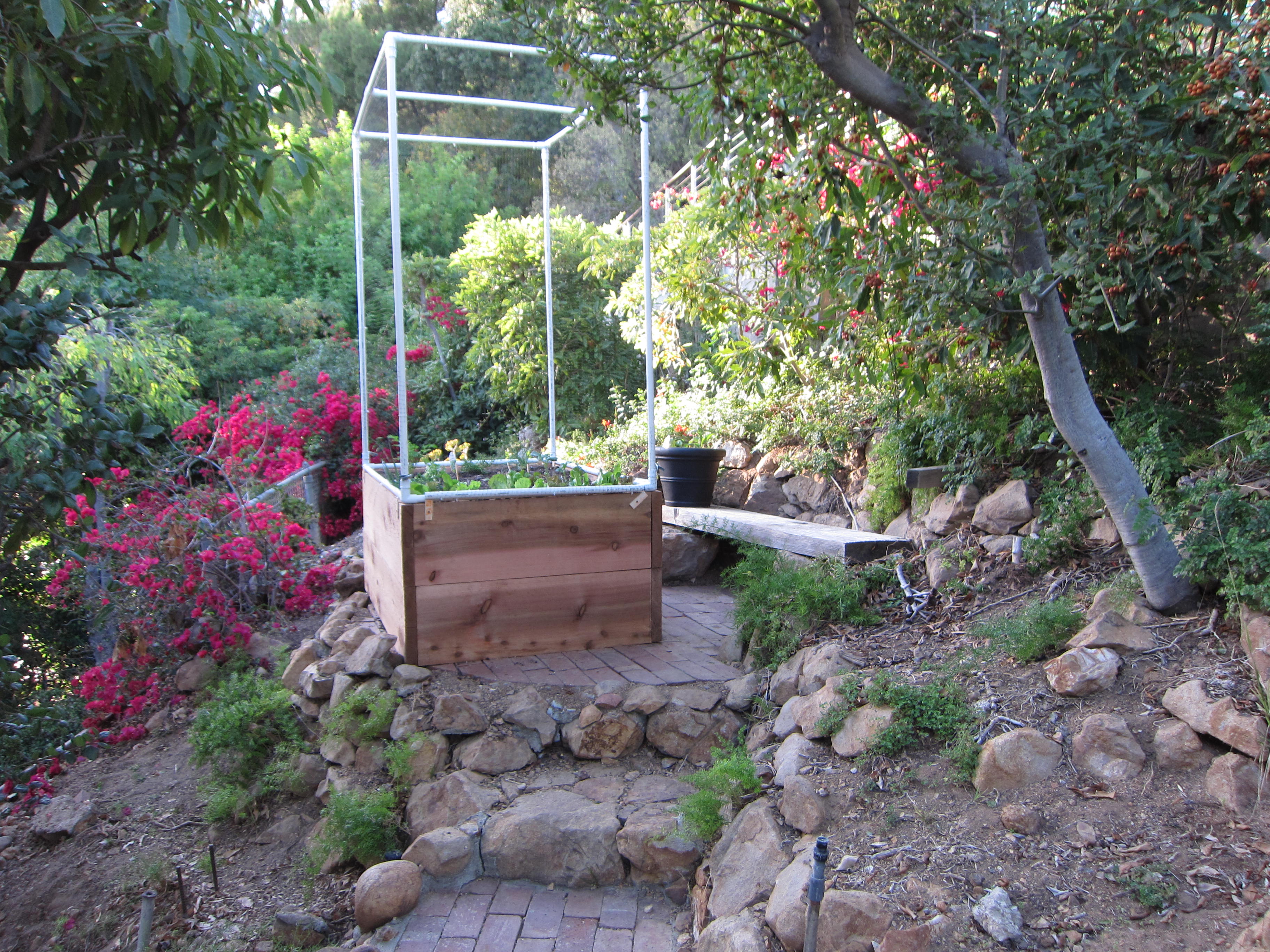 We filled the bed with biodynamic soil and added two pots: one for potatoes (to be filled over time as foliage grows)…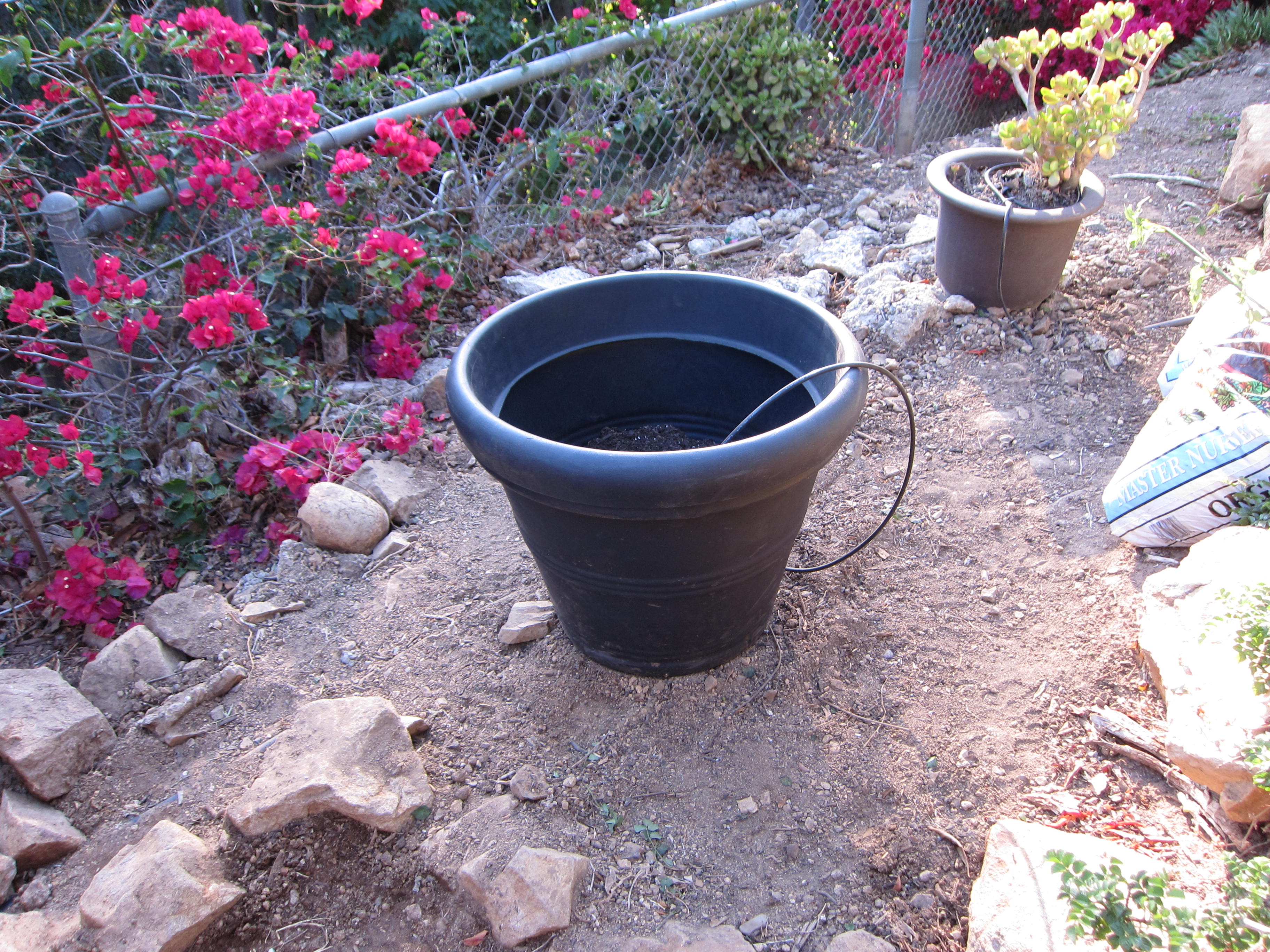 …and a pot for herbs on the bench.
In the garden itself we planted factory vegetables like lettuces and arugula, as well as green onion, root veggies (carrots, beets, and radishes), broccoli, and herbs. Our happy homeowner will start picking in a couple weeks.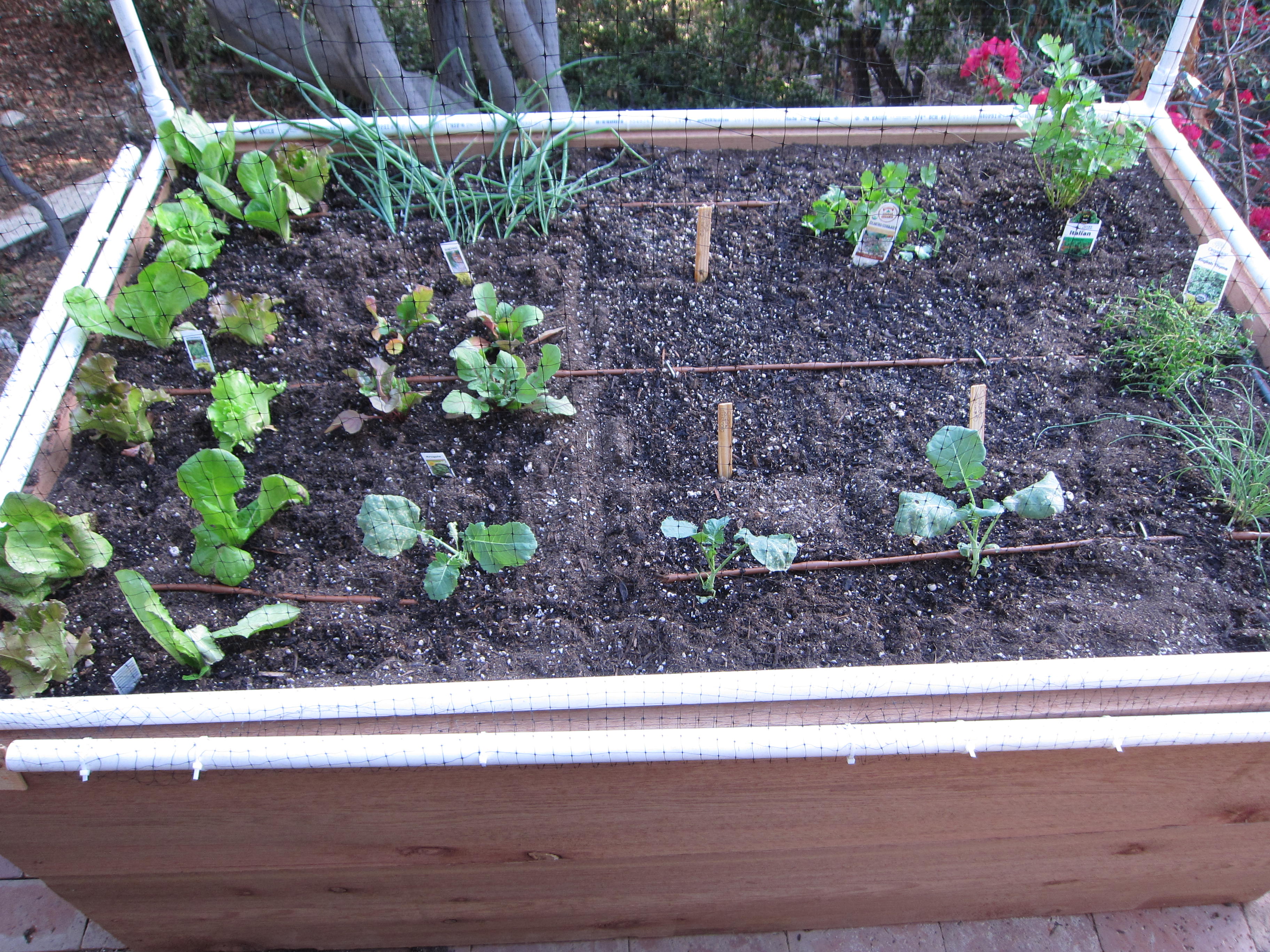 As shown above, a length of PVC hangs from the bottom of the bird netting on three sides. Then we added clamps on all four corners to hold the bird netting together when not in use. The homeowner only has to unclasp the corners and lift the bar to get into her garden. If critters prove too strong for our bird netting, we can upgrade to hardware cloth.
Our homeowner is very happy with her new garden. She's excited to learn as she grows and to share the harvest with her family.