A student from my Santa Monica College gardening course hired me to design a vegetable garden – a few raised beds so his family could grow tomatoes, salad greens and more. The family had moved into their house recently and were overhauling the landscaping to make it low-maintenance.
The homeowners enjoyed colorful, artistic surroundings, but they wanted a clean palette to start with. Old weedy lawns, ill-placed concrete borders and invasive plant materials all had to go.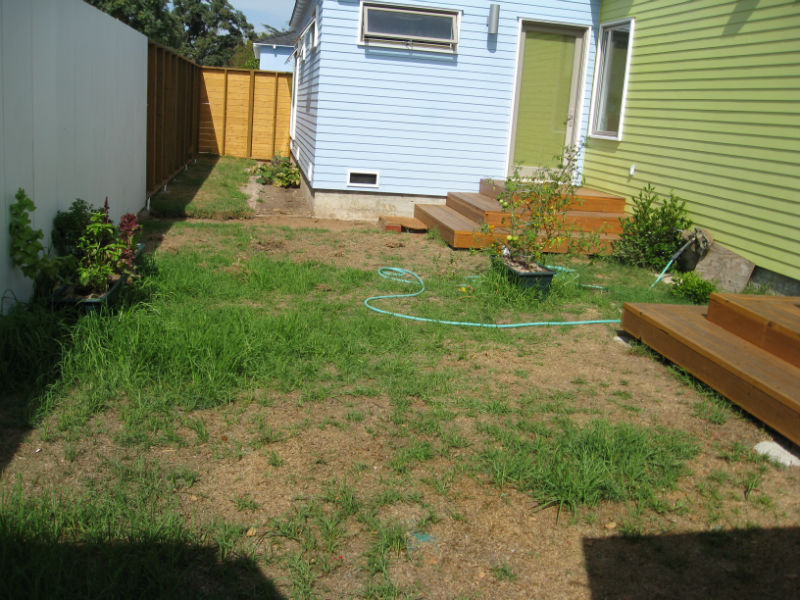 I wanted their new raised beds to match the existing entry stairs, so we used the same wood and stain to match. The family planned on having a long dining table in the open area, so we needed to keep that space open. The tall fence (left) would cause shadows in the winter, so our best bet was to place the raised beds near the house.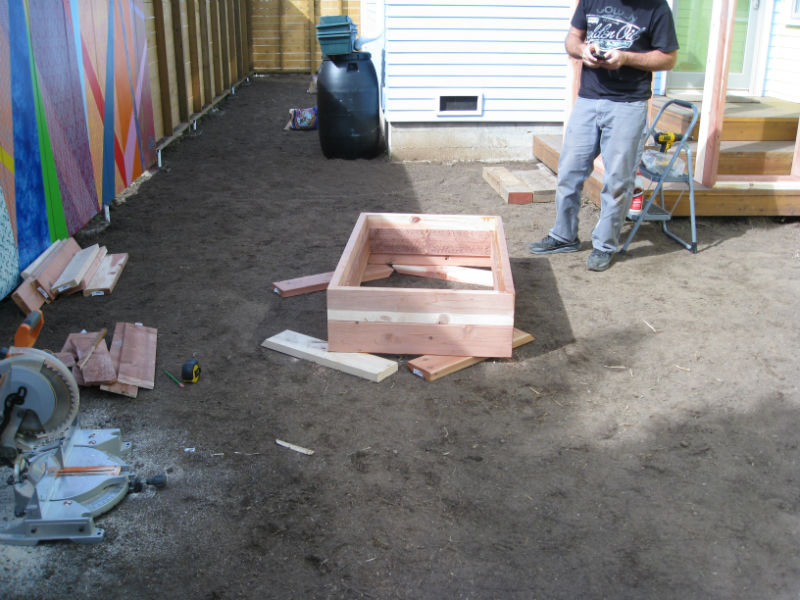 After clearing all the old grass and concrete, we went to work building the new beds and planting a couple bare-root fruit trees along the long, narrow strip of side yard (behind rain barrel).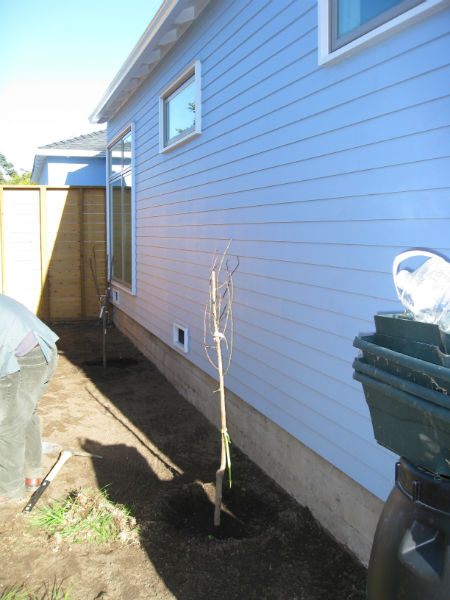 The homeowner chose decomposed granite for most of the yard, but went with gravel for the side yard around the fruit trees for a little texture. Irrigation was installed for the raised beds and fruit trees, and after the family returned from a trip, we planted some cool season crops.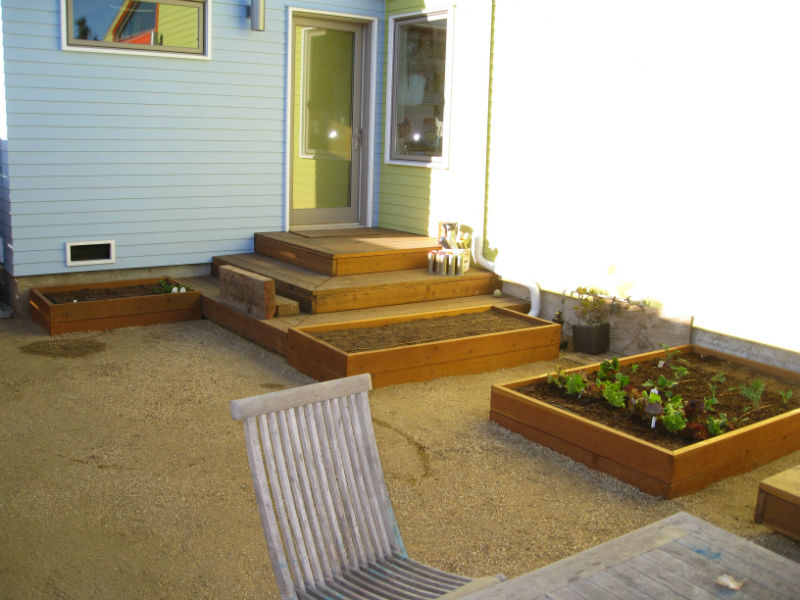 Hopefully next month I'll have a better photo of the finished garden (sans glare and late afternoon shade). The family is very excited about their new garden, and they look forward to planting tomatoes, peppers, eggplant, cucumbers, squash and melons next month.