Gardenerd's YouTube Channel was born in April, 2009. It sat dormant for awhile but slowly over the years we've added helpful, instructive videos to help you grow organically in your own back or front yard. Thanks to you, fellow gardenerds, for helping us grow. Yesterday, we reached a milestone: 5,000 followers.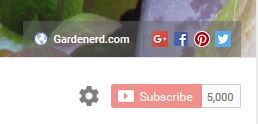 Some of our most popular videos include How to Braid Garlic, where you can take your summer harvest and turn it into a functional kitchen decoration. How to Prune Roses in 4 Easy Steps has simplified the complicated (and often snooty) process of rose pruning, and Growing Milkweed for Monarchs helps you create an ecosystem to encourage Monarch butterfly survival.
Our video on Growing Chicken Forage Mix – Food for Hens Year-Round gives you simple tips for keeping your hens happy all year long. How to Clean Garden Tools and Pruning Shears helps keep your tools in good shape for the life of the tool, and How to Harvest and Store Leeks will keep you in leeks for a long time.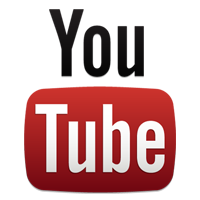 We have more than 30 videos of our own plus playlists with videos we recorded for eHow and other educational channels. You'll also find videos from television appearances over the years. As always our videos are light-hearted and informative, and best of all, succinct.
Thank you, thank you, thank you for subscribing and supporting Gardenerd. We look forward to growing even more (our goal is 10K subscribers by year-end), and helping you grow. We want to hear from you. What do you want to know? What should we make our next YouTube video about? Post a comment below. And if you haven't subscribed yet, please do. Subscribe to Gardenerd's YouTube channel here.