For years I've hoped that someone will bring back the BioStack compost bin. Now I'm doing something about it. And I need your help.
Last week, after posting a YouTube Live video about composting, several people asked where they can get the compost bins shown in the video. The Smith & Hawken BioStack Compost Bin dropped out of production when Smith & Hawken closed back in 2009. Miracle-Gro bought the company and then sold it to Target. Target still holds the patents and the molds to manufacture the compost bin again, but they aren't doing anything with it. That needs to change right now.
Sign the Petition to Bring Back the BioStack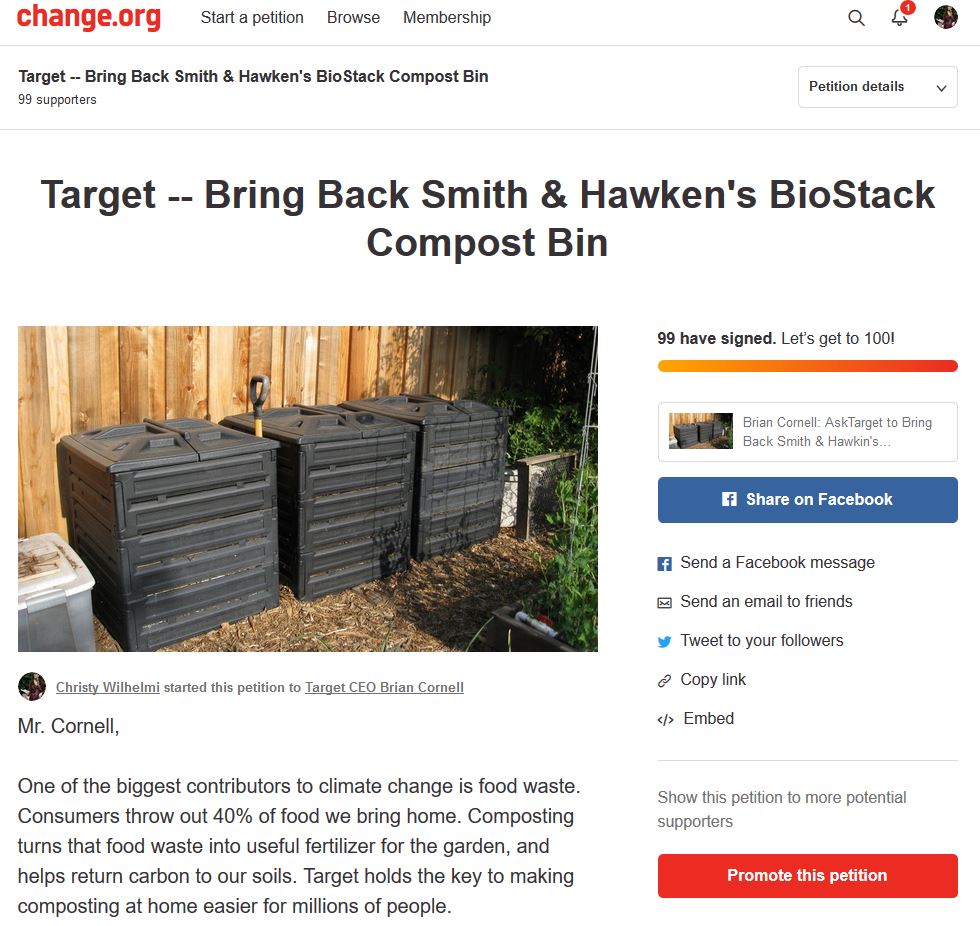 Let's face it, most compost bins suck. They have a little door at the bottom (that usually falls off at some point) as the only access to finished compost, and they're usually too small to hold enough mass to generate heat. Most bins aren't designed to allow gardeners to turn a pile either. The BioStack solved all of these problems way back when, and No One has attempted to replicate it.
As of this morning, I have 99 signers. Please add your name to bring back the world's best compost bin. If you've already signed it, please share it with your crowd. We'll be doing the world a favor.
People have asked me for years, "What's the best compost bin?" My answer has always been the BioStack. Compost experts in the gardening community have all signed this petition. Help me get thousands of signatures to bring back the BioStack.