Spring is upon us, and we're excited to be part of the Great Grow Along, a virtual garden conference taking place this March 19-21, 2021. Christy, along with 40+ other garden experts, will share her tips and tidbits for successful gardening.
The Great Grow Along has 6 tracks:
Edible Gardening: Wise choices for new gardeners, seed starting, planning, harvesting, and beyond…
Urban Gardening: Creative solutions for smaller spaces, raised beds, containers, etc.
Pollinators & Plants: Understanding natives, bees, butterflies, birds, smart plant picks, and more…
DIY Landscaping: Think like a landscape designer, container design, trusted plant choices, etc.
Houseplants: Care fundamentals, light, propagation, pet-safe plants, trends, etc.
Dig Deeper: Organic gardening, secrets to healthy soil, composting,
permaculture, medicinal plants, and more…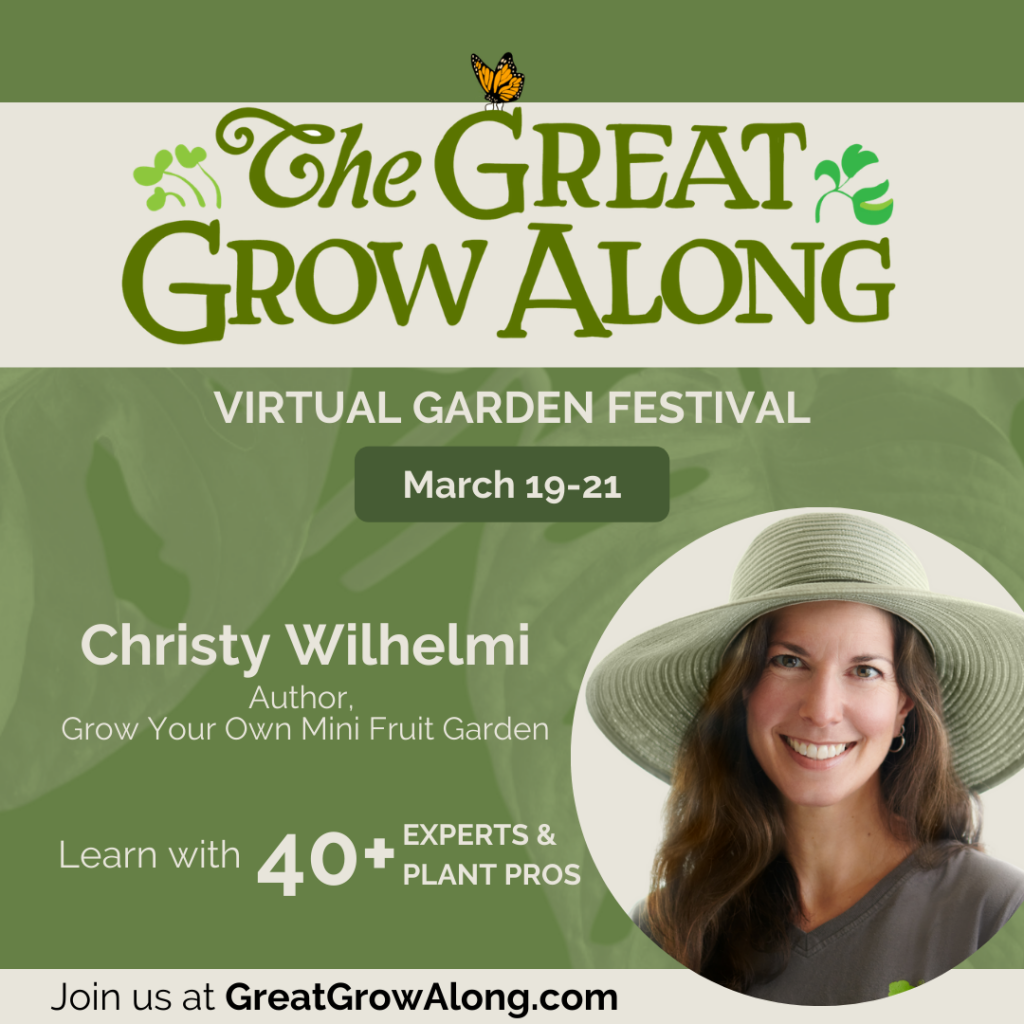 Christy's class on growing fruit in small spaces will be in the Urban Gardening track on Friday, March 19, 2021 with a live Q&A to follow.
Other speakers include acclaimed former guests on the Gardenerd Tip of the Week Podcast: Kevin Espiritu of Epic Gardening, Doug Tallamy (Nature's Best Hope), Kate Frey (The Bee-Friendly Garden); as well as seed expert Ira Wallace, founder of Southern Exposure Seed Exchange. Plus so many others!
The event is sponsored by some of the biggest names in gardening, including The Davey Tree Expert Company, Bonide, Power Planter, Bloomscape, Bushel and Berry, Encore Azalea, and more.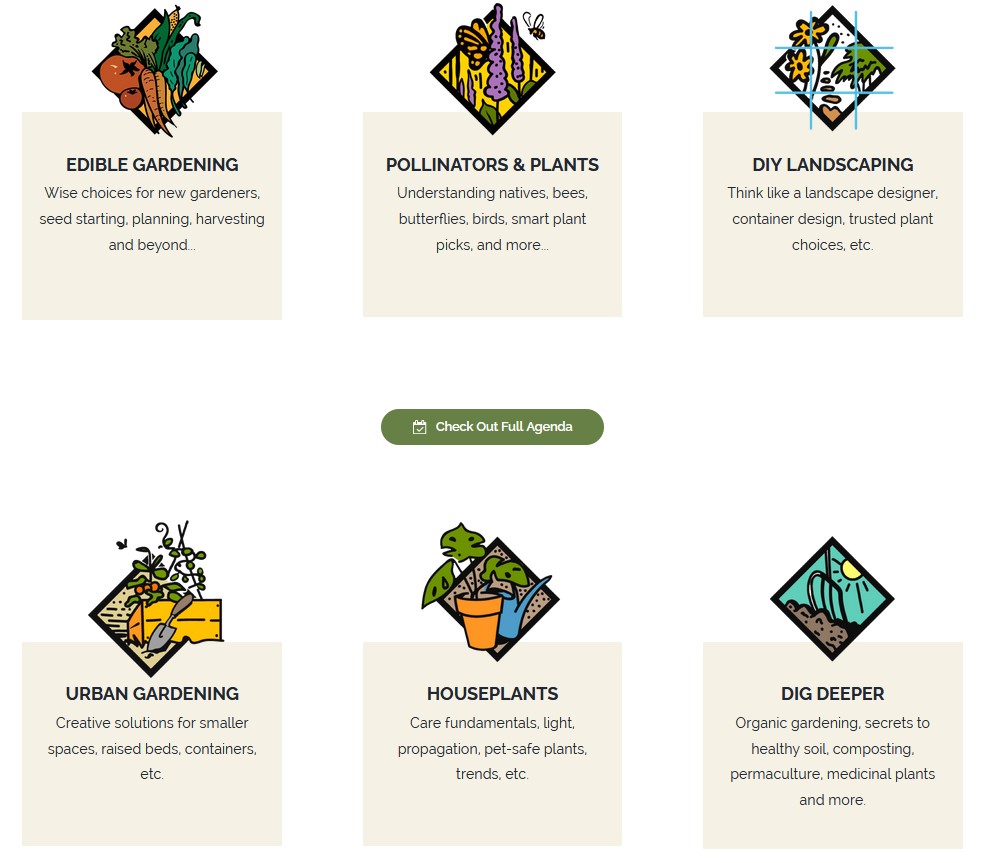 Tickets are only $29.00 and you'll have access to the classes even if you can't make it on the day of the event. Need more details? Check out the FAQs page. Hope you can join in!