The kitchen counter looks like a farmers market with zucchini stacked at the ready for zoodles. We discovered this recipe last year and can't wait to make it again. Our tomatoes aren't ripe yet, but a girl can dream.
Halloumi is a sheep's milk cheese that stays solid when fried. It's salty and tasty and adds some heft to the recipe. Give it a go this summer!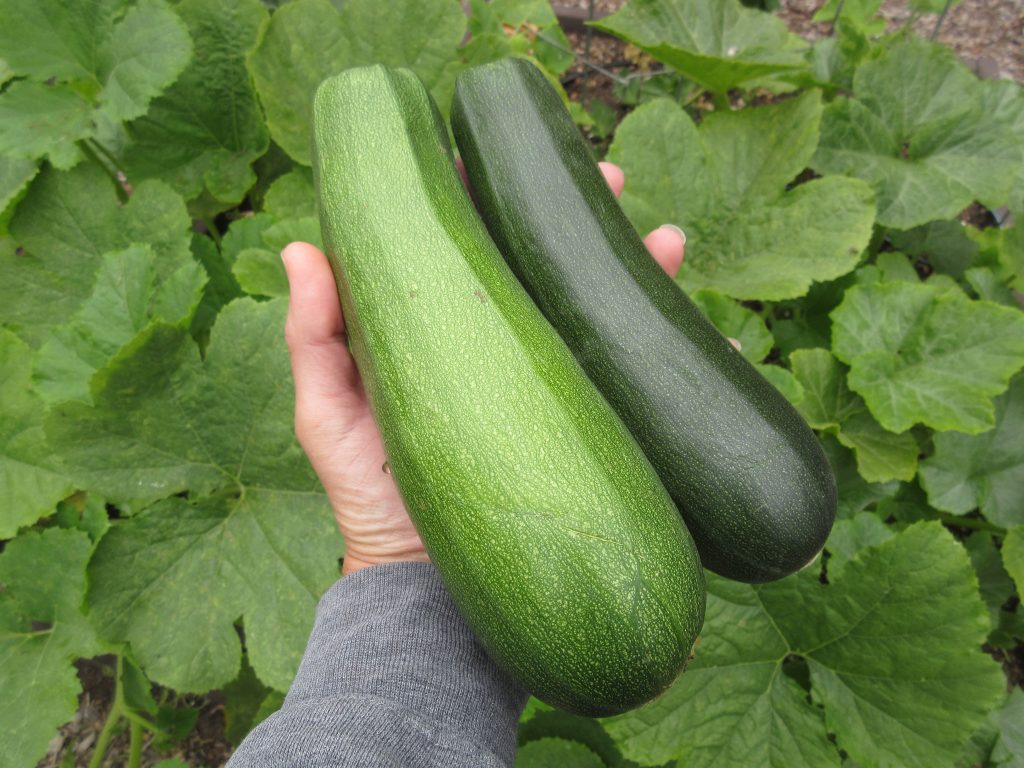 Recipe by Sarah Cook of Sustainable Cooks
Ingredients
2 cups tomatoes
1 tbsp truffle oil
1/3 cup basil thinly sliced
1/8 tsp red pepper flakes
1/4 tsp black pepper
3 tbsp olive oil divided
2 cloves garlic minced or pressed
6 cups zucchini noodles – use a zoodle maker, attachment to a stand mixer, or potato peeler
7 oz Halloumi cheese – cut into 1/4″-1/2″ slices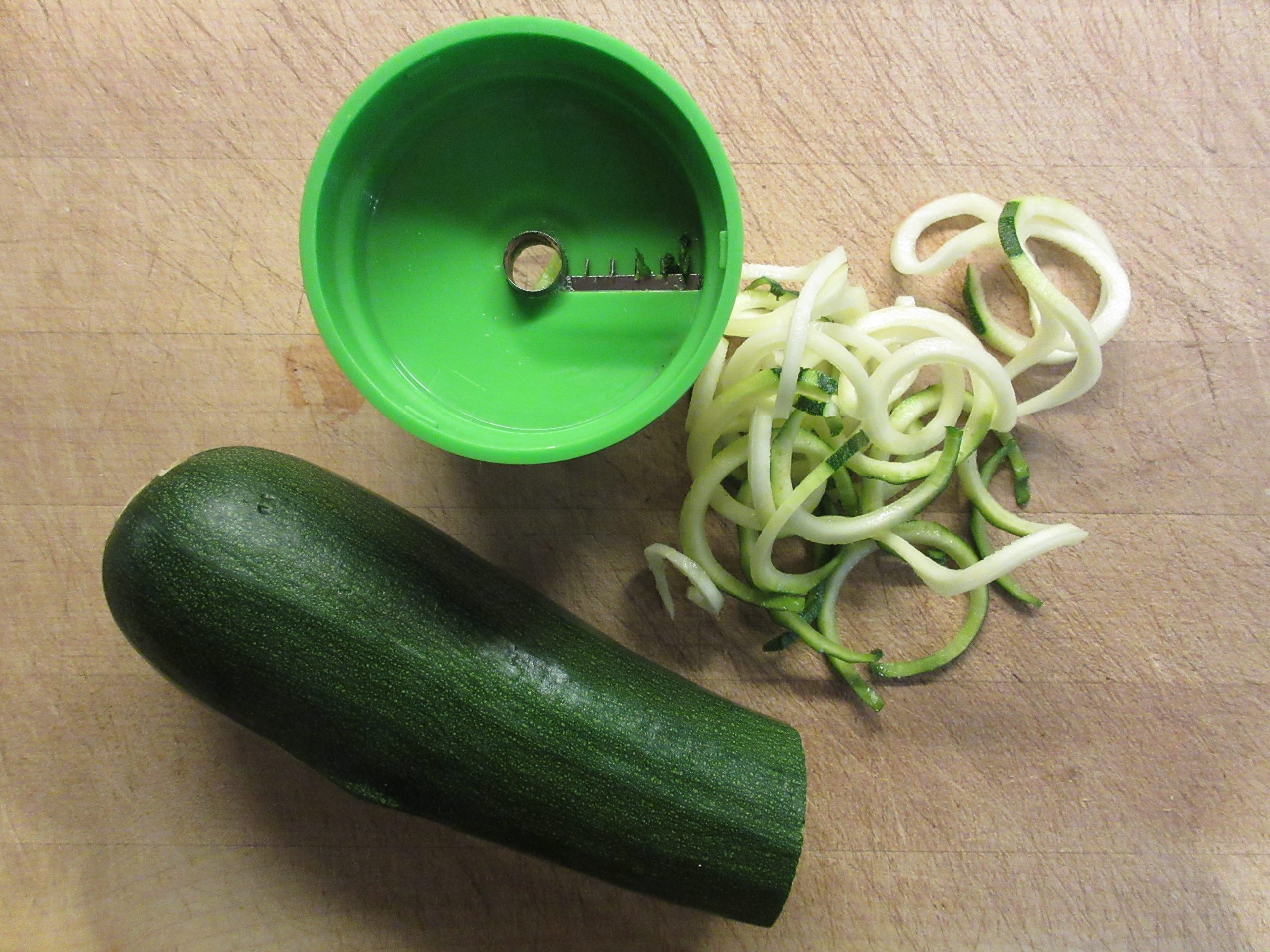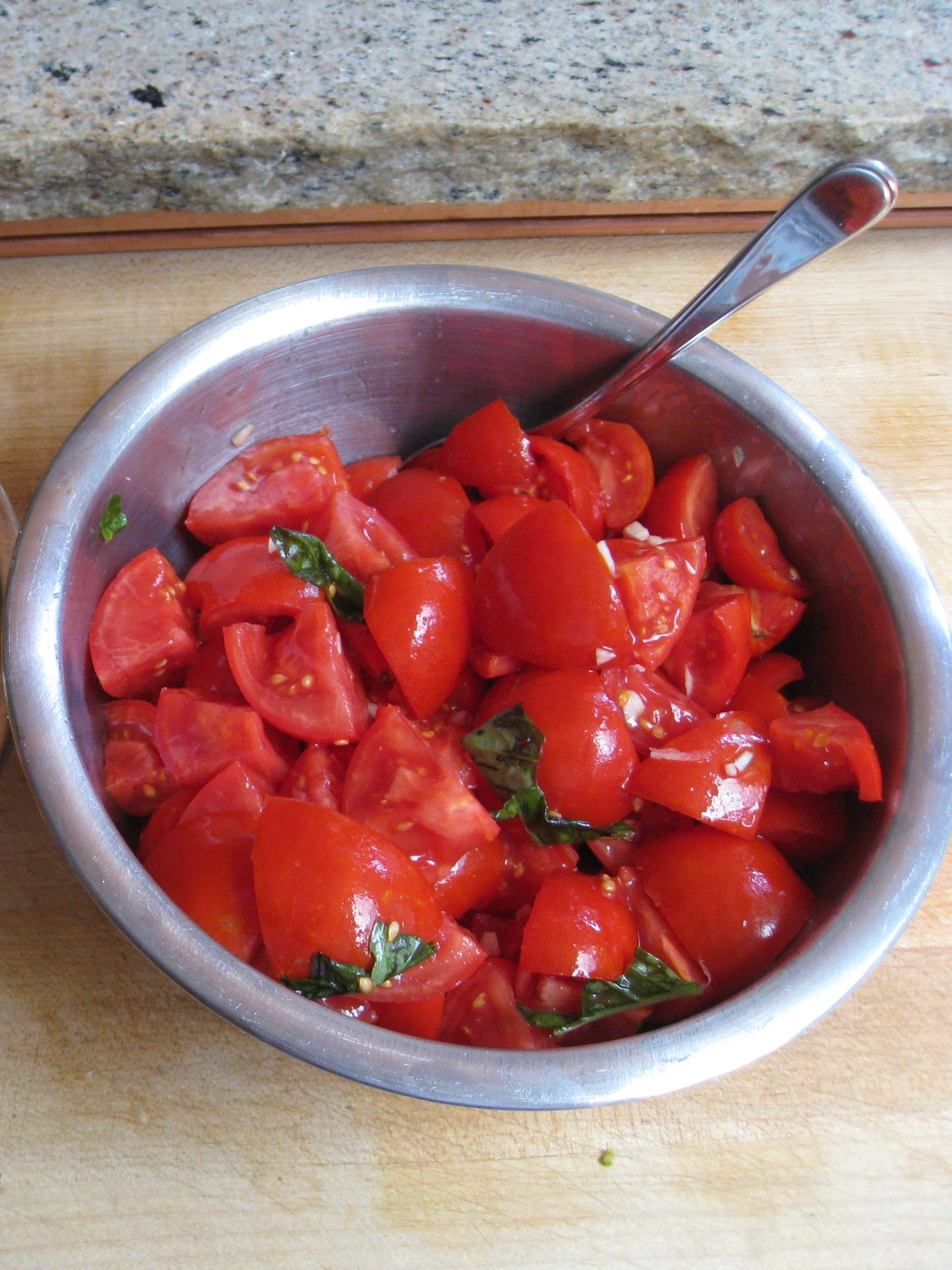 Method
In a bowl, combine the first 5 ingredients and set aside.
On the stove, put 2 Tbsp. olive oil in a skillet and fry the halloumi slices until brown on both side (about 3-5 minutes per side). Set cooked halloumi on a plate.
In the same pan, use the remaining oil to saute the zoodles for about 60 seconds, stirring gently to cook evenly.
Then toss in the tomato mixture and saute another 2-3 minutes until tomatoes start to wilt.
Plate up your zoodle/tomato mixture and top with sliced halloumi. Serve immediately.
We scarfed down this recipe so fast we forgot to take pictures. Next time! Find other zucchini recipes here.