Here's a question we see frequently when it comes to citrus trees: "Our orange tree has yellow leaves. What can we do? It is a dwarf tree. There are some oranges starting to grow. — Janette"
Thanks for asking, Janette. There are several reason why your orange tree might be turning yellow. Let's start with the most common reason.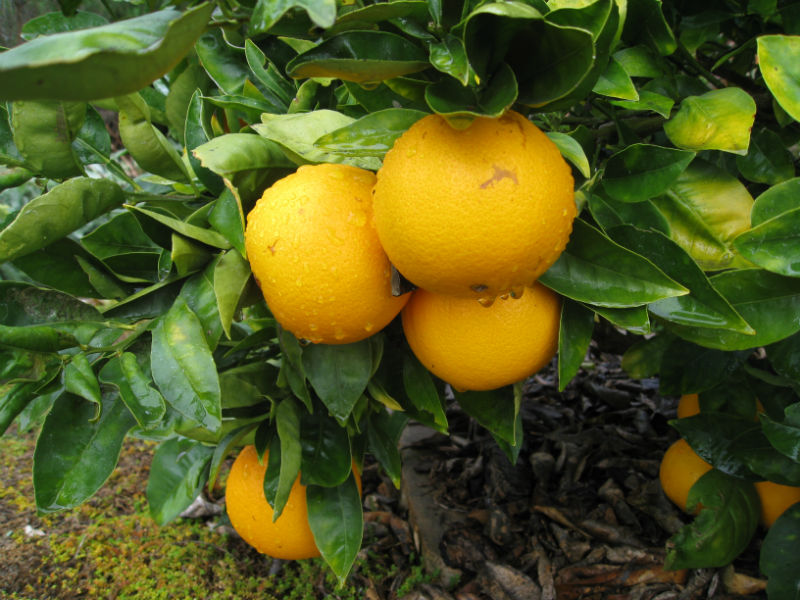 Too Much Water
Most people water their citrus trees too often. Citrus trees, like most fruit trees, like deep but infrequent irrigation. In other words, 1x per week if the tree is young, 1x per month if the tree is well-established (thick trunk), and somewhere in between for trees that are in the first 10 years of growth. While citrus trees have some shallow roots, they don't like being watered as frequently as the plants around them, especially the lawn. If your tree is located in the middle of a lawn, re-direct sprinklers away from the tree and use a drip line to soak the tree for several hours to overnight (depending on the age) less often.
Not Enough Nitrogen
Yellow leaves are often an indicator of insufficient nitrogen. Test soil around the root base for NPK (Nitrogen, Phosphorus, and Potassium) with a simple home test kit, available online and at some hardware stores. The test will show your level of nutrients in the soil and will make recommendations for how much to add. Generally, amounts recommended in soil test kits are based on synthetic fertilizer levels, so you may need to adjust for organic. Most trees respond within 2 weeks on an application.
Sometimes It Just Happens
When fruit begins to set on citrus trees, the tree shifts focus from leaves to fruit production. So some leaves will yellow and drop, especially if nutrient levels are below adequate. This is somewhat normal, but make sure to address the above-mentioned issues first.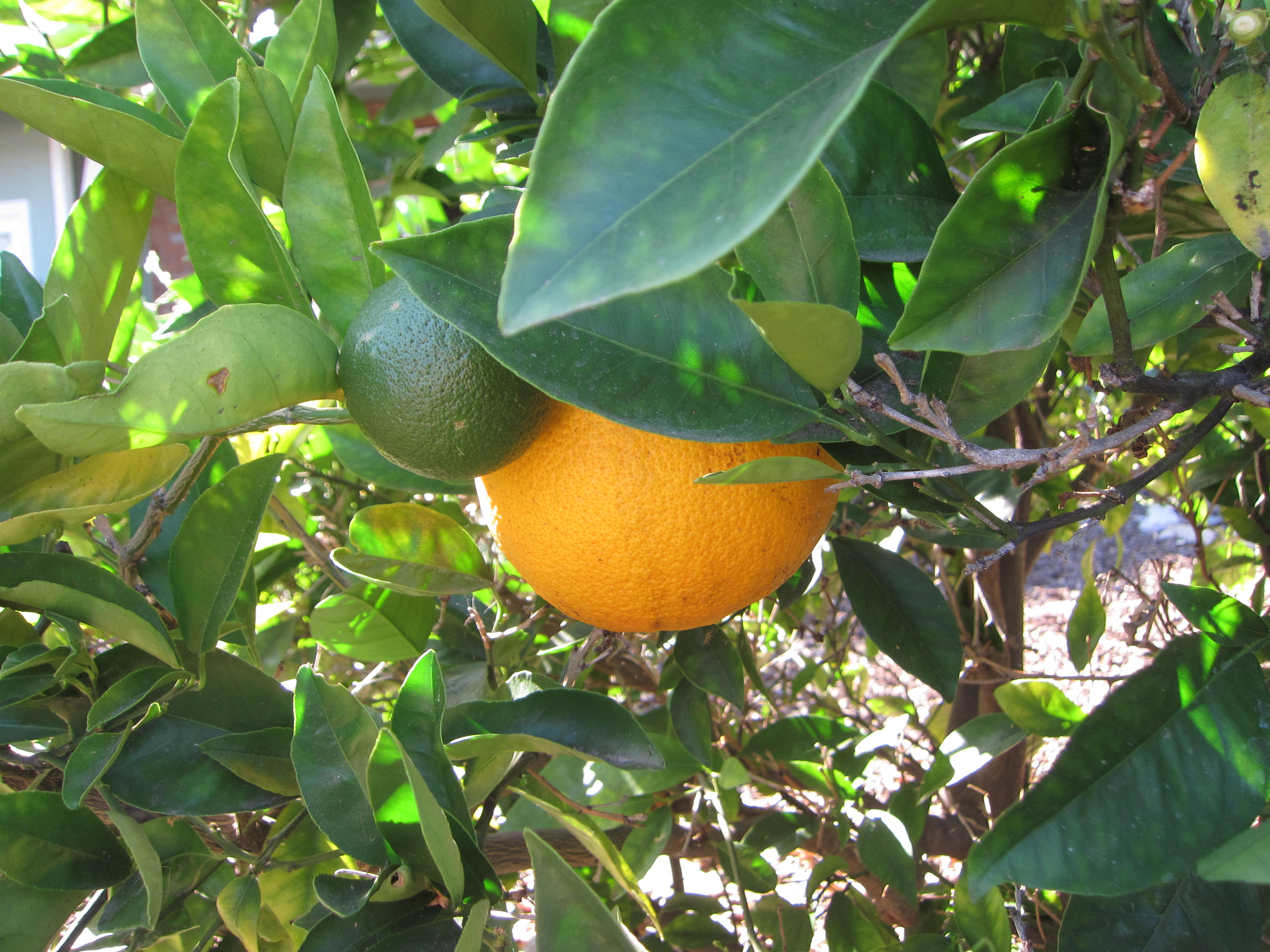 Our Solution
We have a trick we use here at Gardenerd for ailing citrus trees that works pretty much every time:
Clear away all mulch around the citrus tree
Put down a layer of worm castings from 4″ away from the tree trunk out to the drip line (the branch tips)
Mix in a few handfuls of organic citrus tree fertilizer
Cover all of that with a layer of acid planting mix (Azalea or rhododendron mix). This helps reduce soil pH, as citrus trees prefer acid soil.
Put existing mulch back in place (don't let it touch the trunk)
This trick can be applied every month until you see improvement. Usually one application is all that is needed for about 4-6 months, if you correct your water issues first.
Thanks for writing in, Janette. We hope this helps.