A very cool question came in to Ask Gardenerd from Trevor Pratt this week: "How geographically dense does the distribution of pollinator gardens have to be in the LA area to support bees and other interesting threatened species of pollinating organisms? I am not sure what the problem is but it seems they need a network. Pollinators are neat."
Great question, Trevor. The good news is that statistically speaking, bees and other pollinators in urban areas like Los Angeles are in better shape than in rural and agricultural areas farther afield. Reason being: densely populated areas tend to have more biodiversity in small yards than the monoculture landscape of agricultural lands. According to our friends at Honeylove.org, the use of chemical pesticides, herbicides, and fungicides is also lower in urban areas. So the environment, while a concrete jungle, is healthier for pollinators overall. Urban bees are statistically healthier than agricultural bees. Go figure.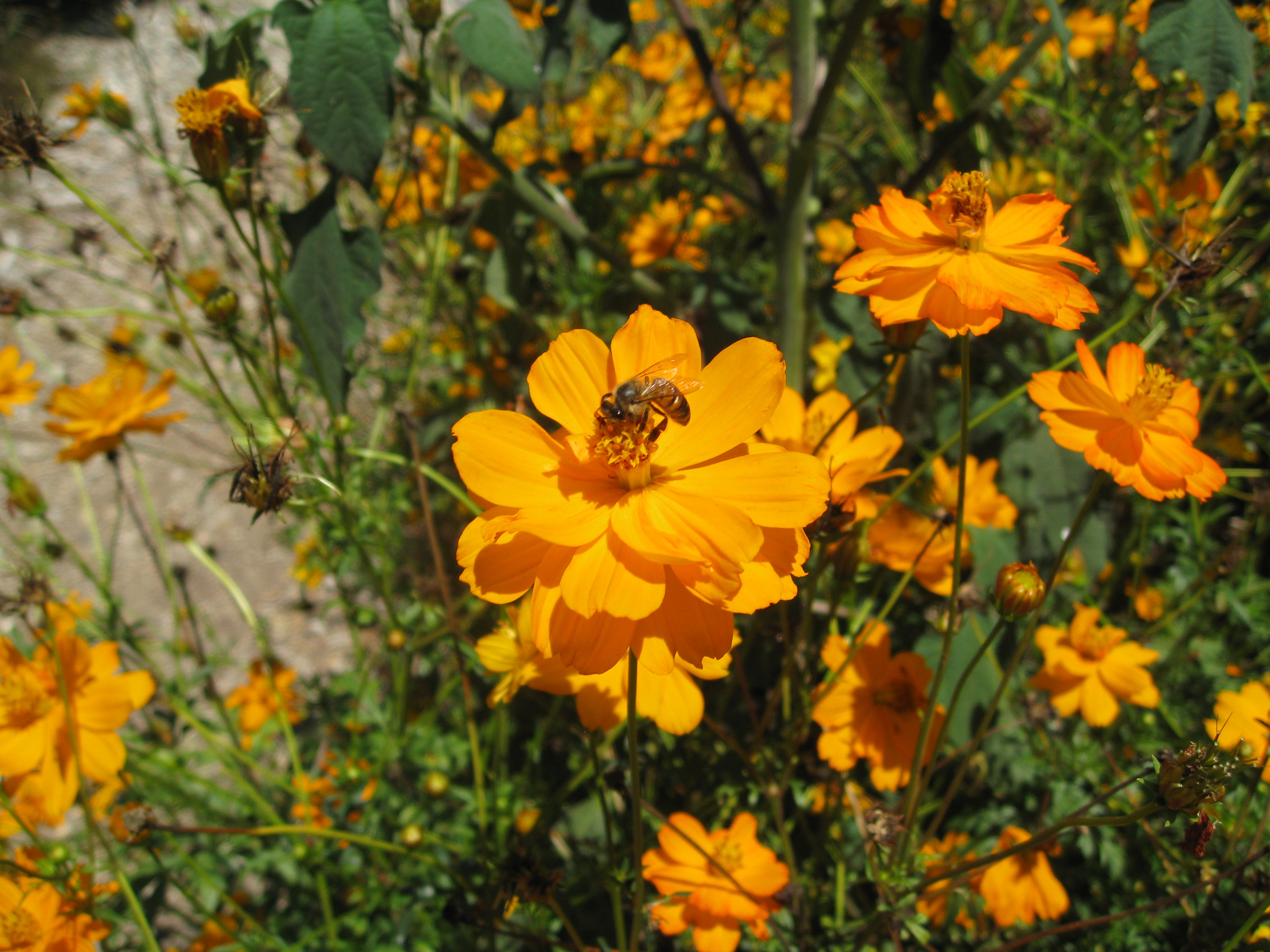 Now, about density:
It would be ideal if every yard had a patch of beneficial flowers, native plants, and pesticide-free ground covers for bees to enjoy. According to Pollinator Partnership, there are more than 650,000 registered pollinator gardens in the US. There are probably more gardens that aren't registered on top of that. Since bees travel up to 6 miles for pollen, let's use that as our meter for density in a city. Let's try to beat that distance.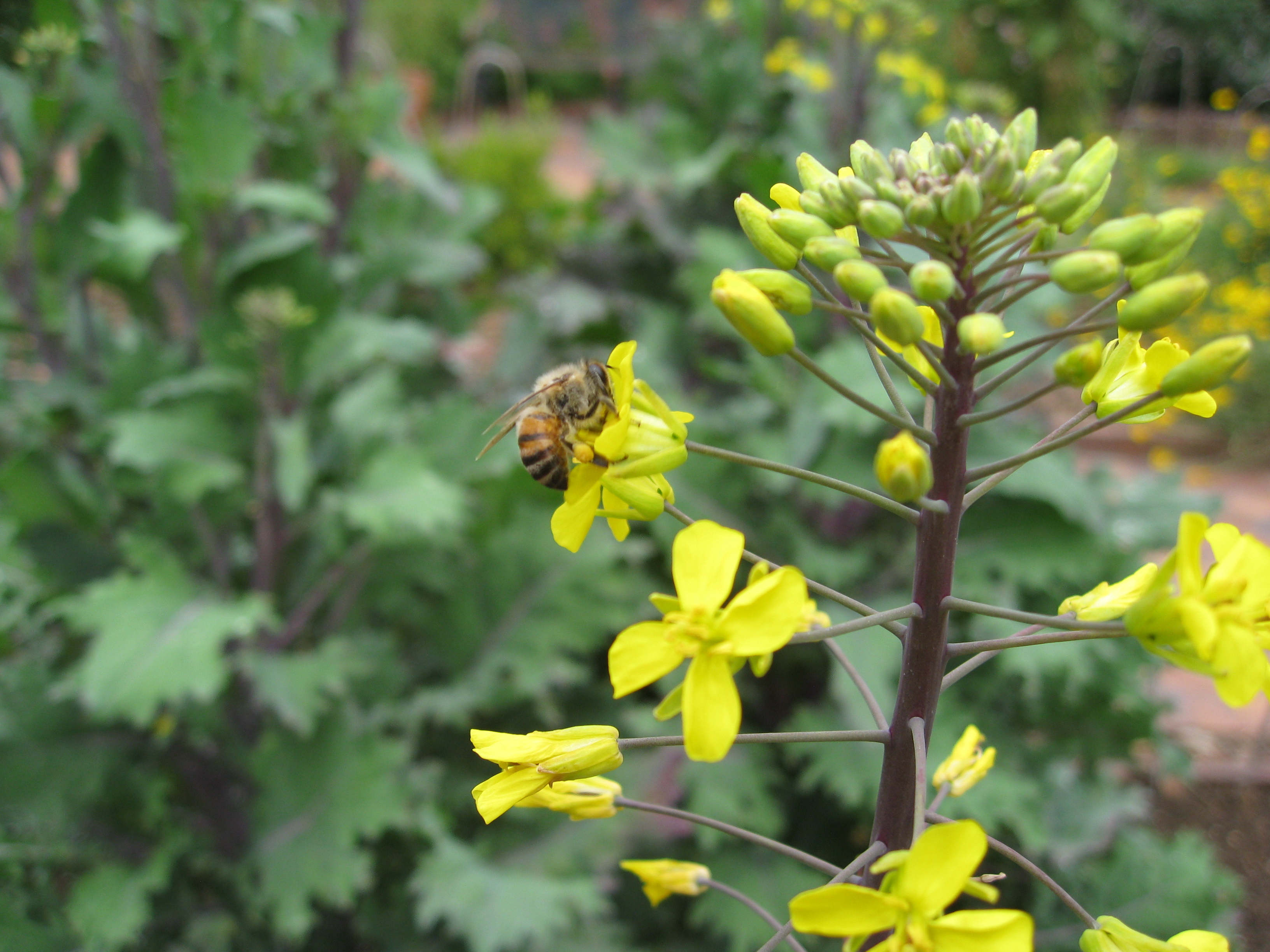 Pollinator Garden Size
The Natural Resources Conservation Service suggests an area of at least half an acre up to 2 acres for beneficial insectaries and habitat, but not many urbanites have that kind of space. They also suggest that we plant a single species in clusters of 25 square feet. That's something homeowners can do, but that's a lot of space for apartment dwellers to achieve. Let's instead focus on planting 5 to 7 of each plant in a cluster so bees can find that specific pollen more easily.
Remember, there are ground-dwelling bees that require bare soil in order to nest underground. So be sure to leave a patch or two of soil exposed for those guys. Find more information about setting up your pollinator garden, no matter where you live, with these helpful guides from Pollinator Partnership.
Thanks for writing in, Trevor. I hope this helps.