"Help! The squirrels clean[ed] my 3 Loquat trees, not one piece of fruit left. Quite the surprise. Now I'm fretting over my tomatoes. How do I keep them away for my ripening fruit?"–Kim
Sorry to hear about your squirrel issues, Kim. It's devastating to foster trees to fruitful production only to have them stripped bare by furry beasts. Let's look at some options for deterring squirrels: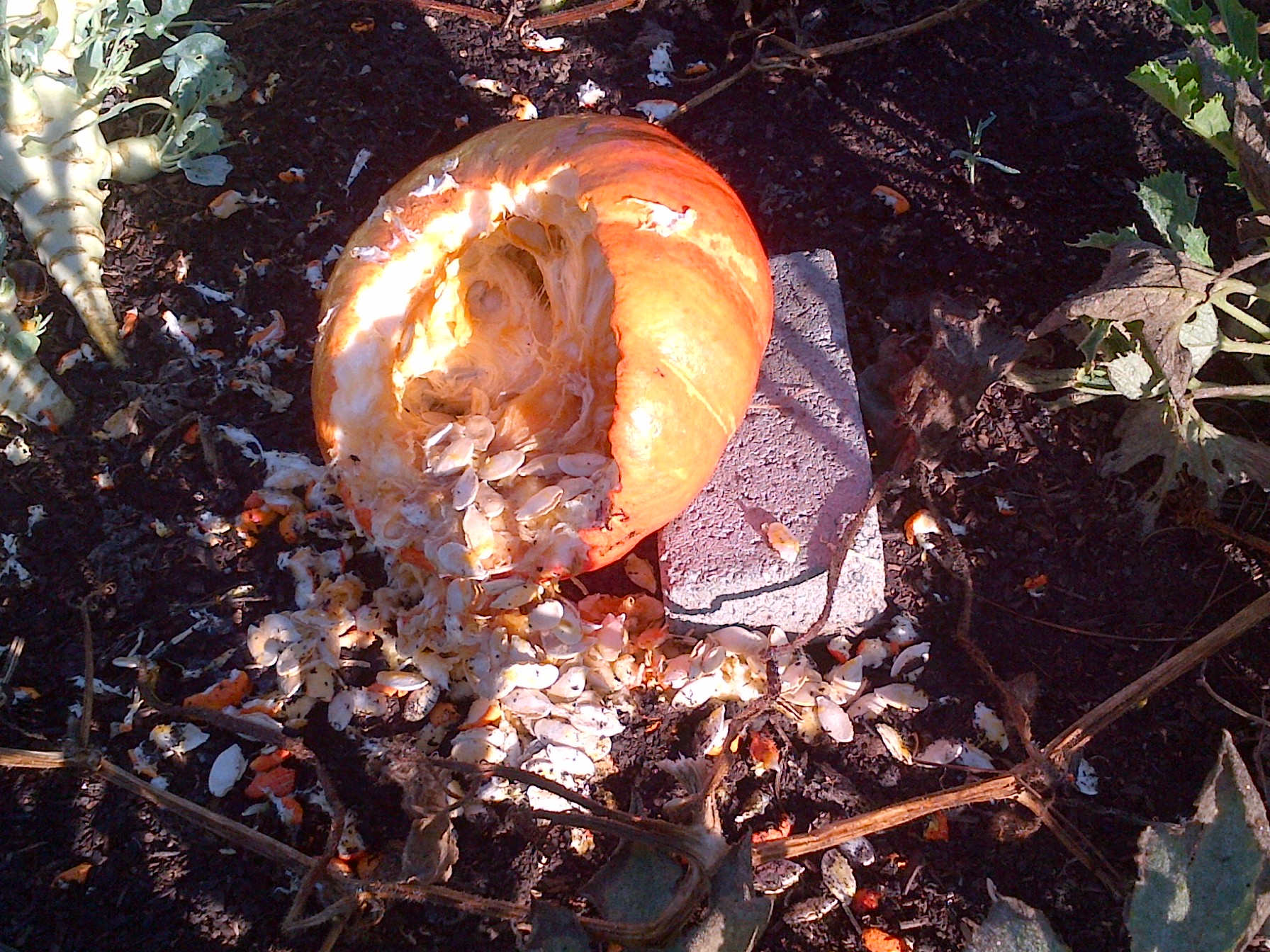 Squirrel Solutions
First – read up on proposed solutions (like pet hair, predator urine and other remedies) in this previous blog post. There is also a link to a Farmer's Almanac article with more information on curtailing squirrel behavior.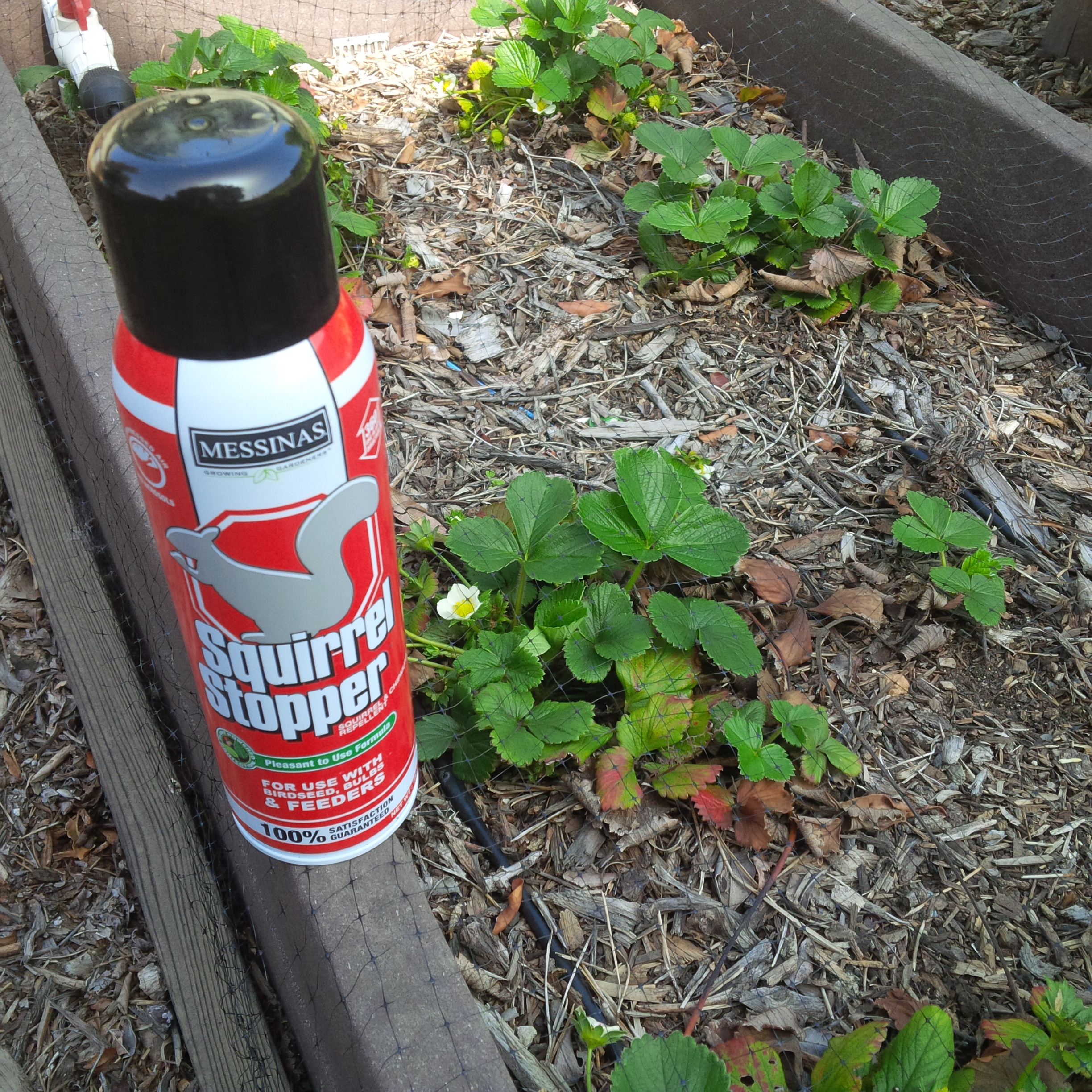 Squirrel Stopper – we recently received a spray bottle of Squirrel Stopper from Messina that worked for us. It's made up of cinnamon and clove oils and is supposed to last for 30 days even in rain. We sprayed it on the leaf surfaces around a cluster of loquats, and the squirrels stopped eating them. Reviews vary on its effectiveness, but we found it worked for our squirrels. Worth a try.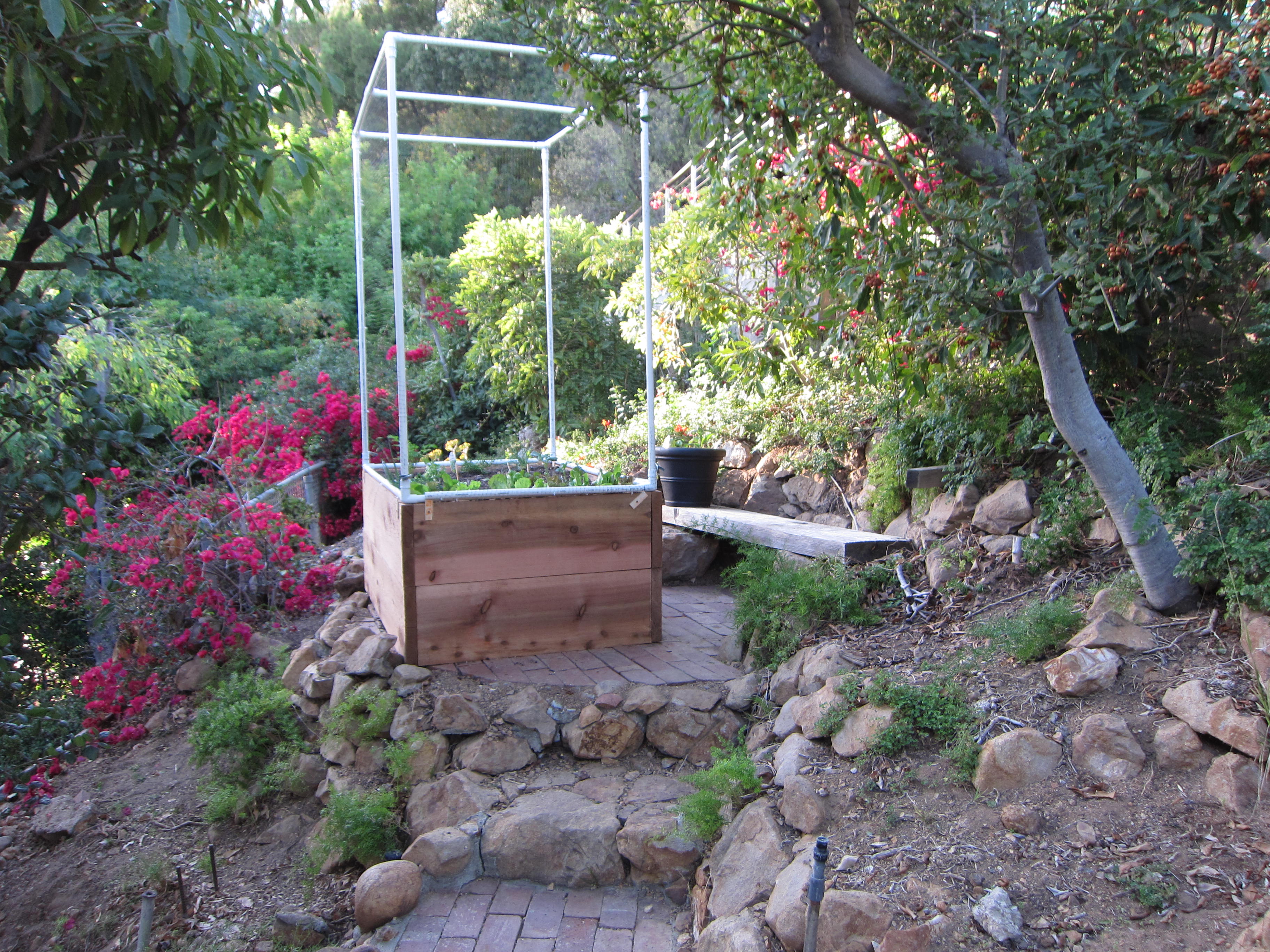 Now about tomatoes…When it comes to protecting your tomatoes, the issue is a more surmountable, since tomatoes rarely get as tall or wide as loquat trees. You can enclose your tomatoes in bird netting to protect them from harm. You can also construct lightweight cages from PVC and netting to slip over tomatoes that have grown out of bounds. Lift the cages off to harvest.
Water source – be sure to put out a water source for critters on your property. They are often searching for water and find it in your juicy tomatoes. Prove a water source for them to sip from and that may reduce the damage to your garden produce.
We hope this helps you combat your squirrel issues. Keep on trying until you find something that works. We're pulling for you!