When Covid-19 hit the headlines, there was a run on mushroom spawn at Fungi Perfecti, Paul Stamets' website. I grabbed a couple sets of oyster mushroom plugs. This week we took the plunge and inoculated two oak logs to enhance our journey toward self-reliance.
The process is fairly easy, but it does require some research and, as always, the right tools for the job. I donned my mask to brave the hardware store for the appropriate-sized drill bit, but everything else was on site. Watch our latest YouTube video to learn how to start your own mushroom logs at home.
Watch our Latest YouTube Video
Got Logs?
Oak is the most common hardwood medium for growing oyster, shitake, maitake, and lion's mane mushrooms. It also best suits medicinal types like reishi and turkey tail. It is not ideal, however for phoenix fir oysters because those grow best on fir or spruce wood (softwoods).
Depending on which type you'd like to grow, do your research to find the right wood. Shitake grows on alder, ash, beech, chestnut, and even eucalyptus, to name a few. Most spawn/plug vendors advise which type of wood to use in the instructions that come with the product.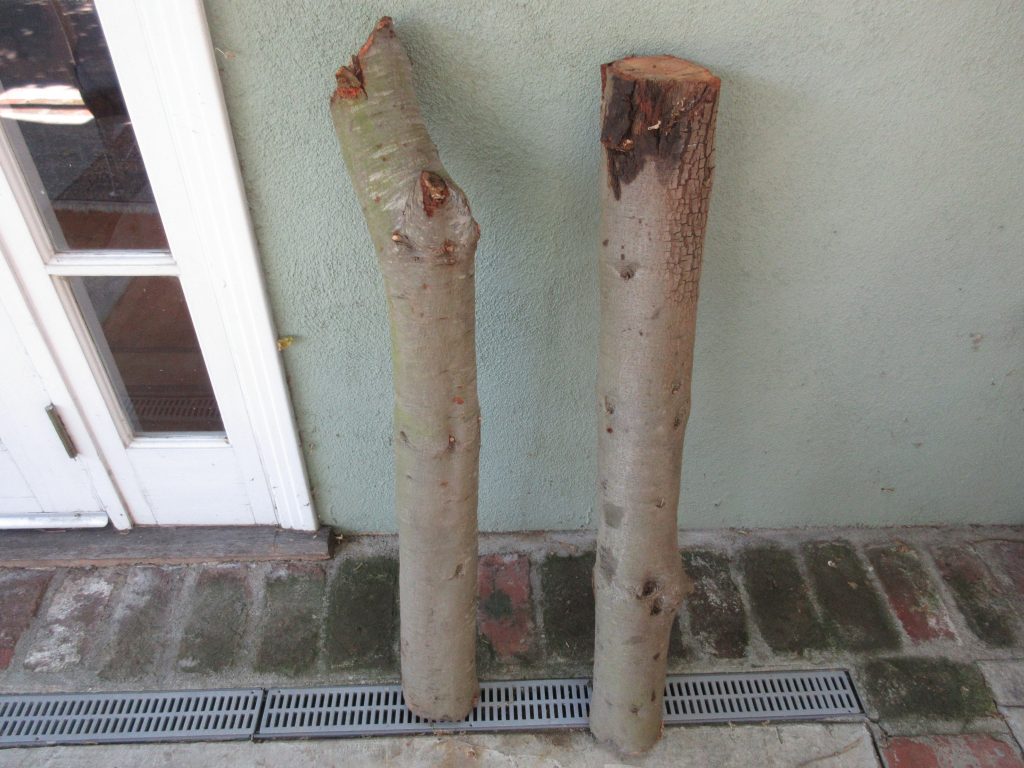 Whichever you choose, logs should be disease-free and the bark should be in tact. One of our logs had slight damage to the bark, so we waxed over it with beeswax after inoculating the logs.
Resources
Find mushroom spawn at Fungi Perfecti.
Learn about growing mushrooms in Mycelium Running
Don't have room for logs? Try growing mushrooms indoors in a box. They produce for a shorter period, but it's still fun to do. Check out sources like Back to The Roots or Northspore.
Or grow morels in the ground in your yard