This week, as our artichokes start to send up signs of life, we share our tricks for how to grow artichokes – not aphids. Christy shares her tips for choosing whether to grow in the ground, containers or raised beds. She also gives you tips on how to keep aphids off your artichokes as they begin to produce.
Artichokes grow easily in Mediterranean climates but can be grown in colder hardiness zones in containers or with protection. Decide which way you want to grow and get going! This video will help you get started.
Grow Artichokes – Not Aphids
Resources
Read up on growing artichokes from seed here
Many seed companies carry seeds for artichokes – check out interesting options here and here
Learn about other perennial vegetable crops here
What to do with artichoke plants once they're done? This blog post tells you what to do
For a written version of many of the pest control tips found in the video, read this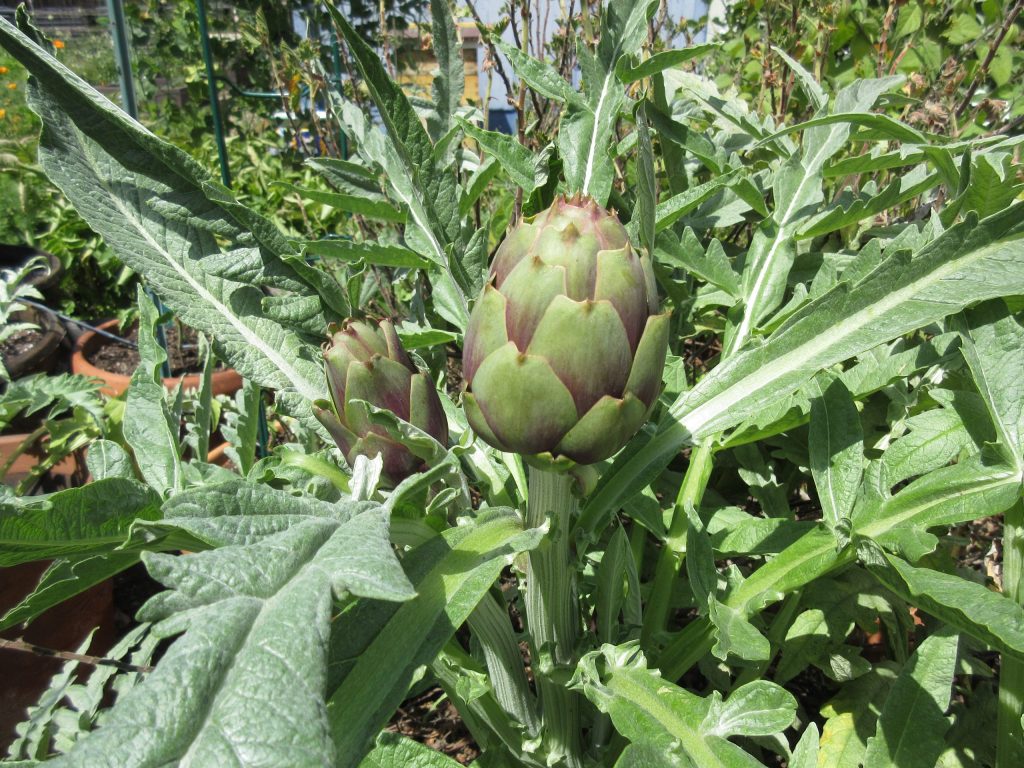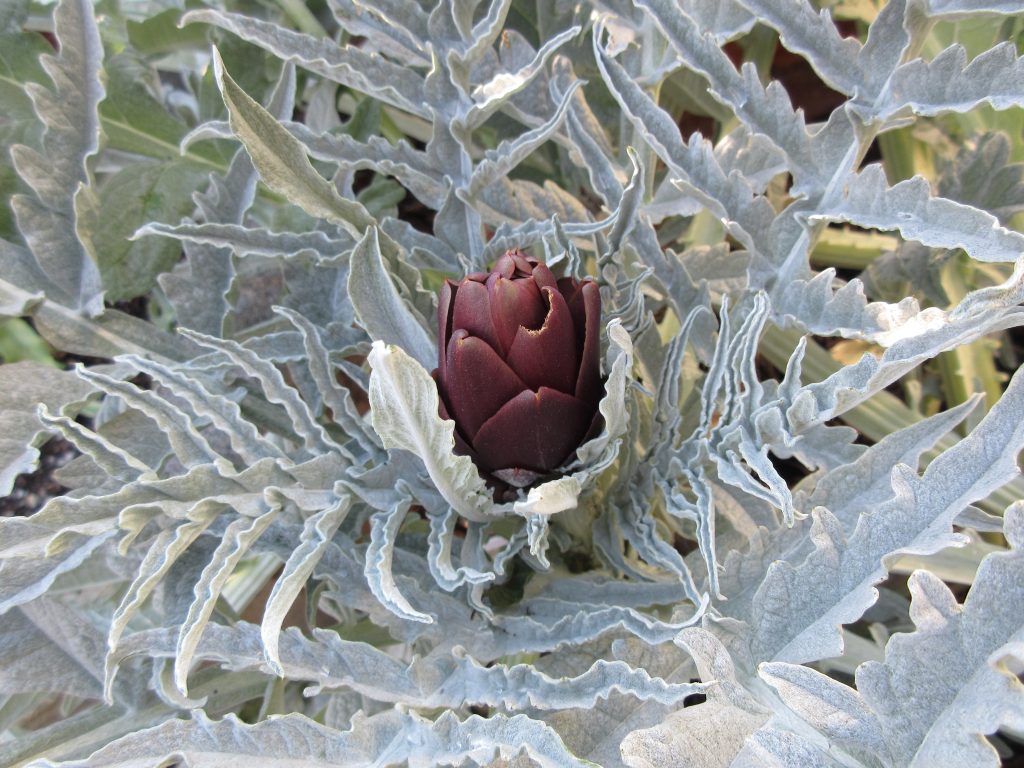 Choose a sunny spot and grow some artichokes this year. Even if you don't harvest the chokes, you'll enjoy their foliage. Bees love the flowers too!