Gardening is as much about cultural connection as it is about sustainability and sustenance. Once per year, a group of Maya farmers come to The Learning Garden in Venice, CA, to share the seeds of their culture. This year, farmers from Qachuu Aloom Association in Guatemala brought more than seed, they brought recipes for how to cook with amaranth seed and leaves. In short, they made us an Amaranth Torta and showed us how to do it ourselves.
It's fascinating to watch seeds of culture sprout between nations. Who would have thought you can pop amaranth like popcorn? That you can use that popped amaranth as a crust for a quiche? Yea, you can.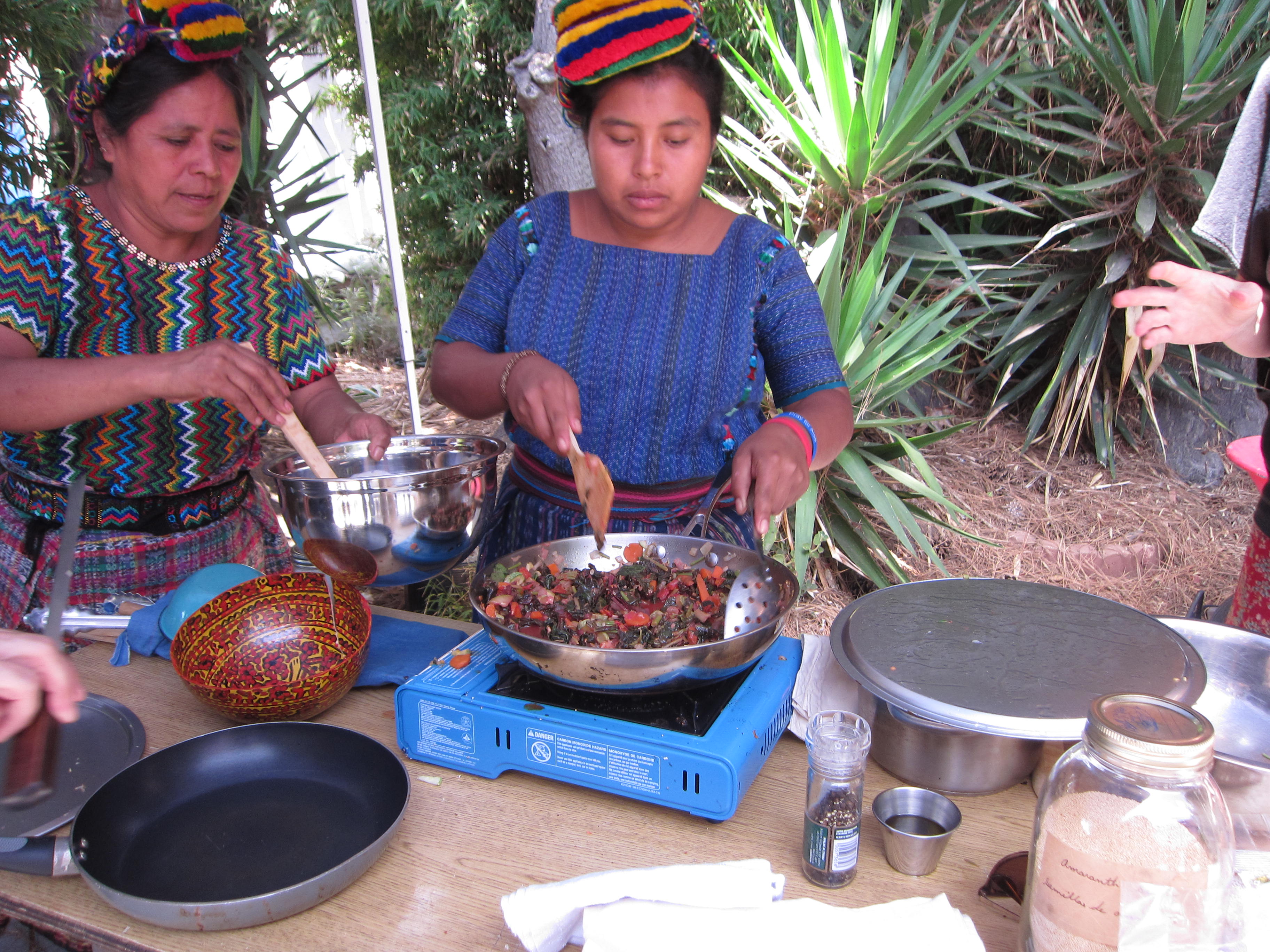 This recipe can be made with any leafy green like Swiss chard, kale, spinach, or Orach mountain spinach, but amaranth leaves are abundant in summer.
Amaranth Torta
Ingredients
6 eggs
1 head of broccoli
2 cloves garlic
2 tomatoes
1 bunch of amaranth leaves
3 small onions
Oil
Amaranth popcorn (see below for how to make it from amaranth seed)
Salt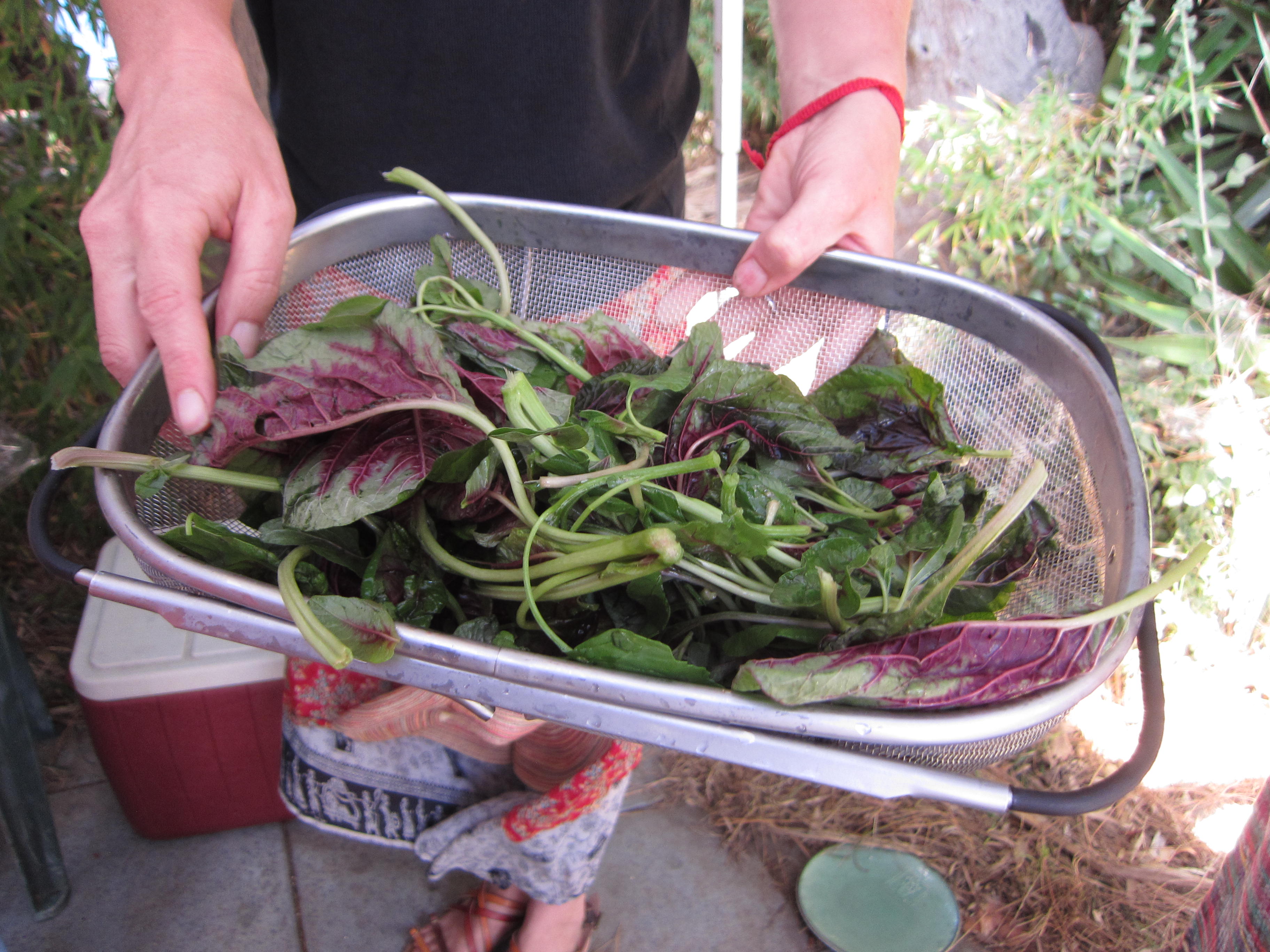 Method
Wash and chop all ingredients. Heat 2 TBS oil in a large saute pan. Saute garlic for 30 seconds, then add onion and cook for another minute. Add broccoli and cook for 10-15 minutes. Add tomatoes, cook another 5 minutes. Next add amaranth leaves and cook 15 minutes. Remove from heat.
Beat eggs in a bowl, then add cooked vegetables to the bowl and mix together well.
Now for the fun part:
Heat up a dry skillet with high sides and pop the amaranth seed, stirring with a wooden spoon in small batches. It will pop out of the pan a little, but it's fun.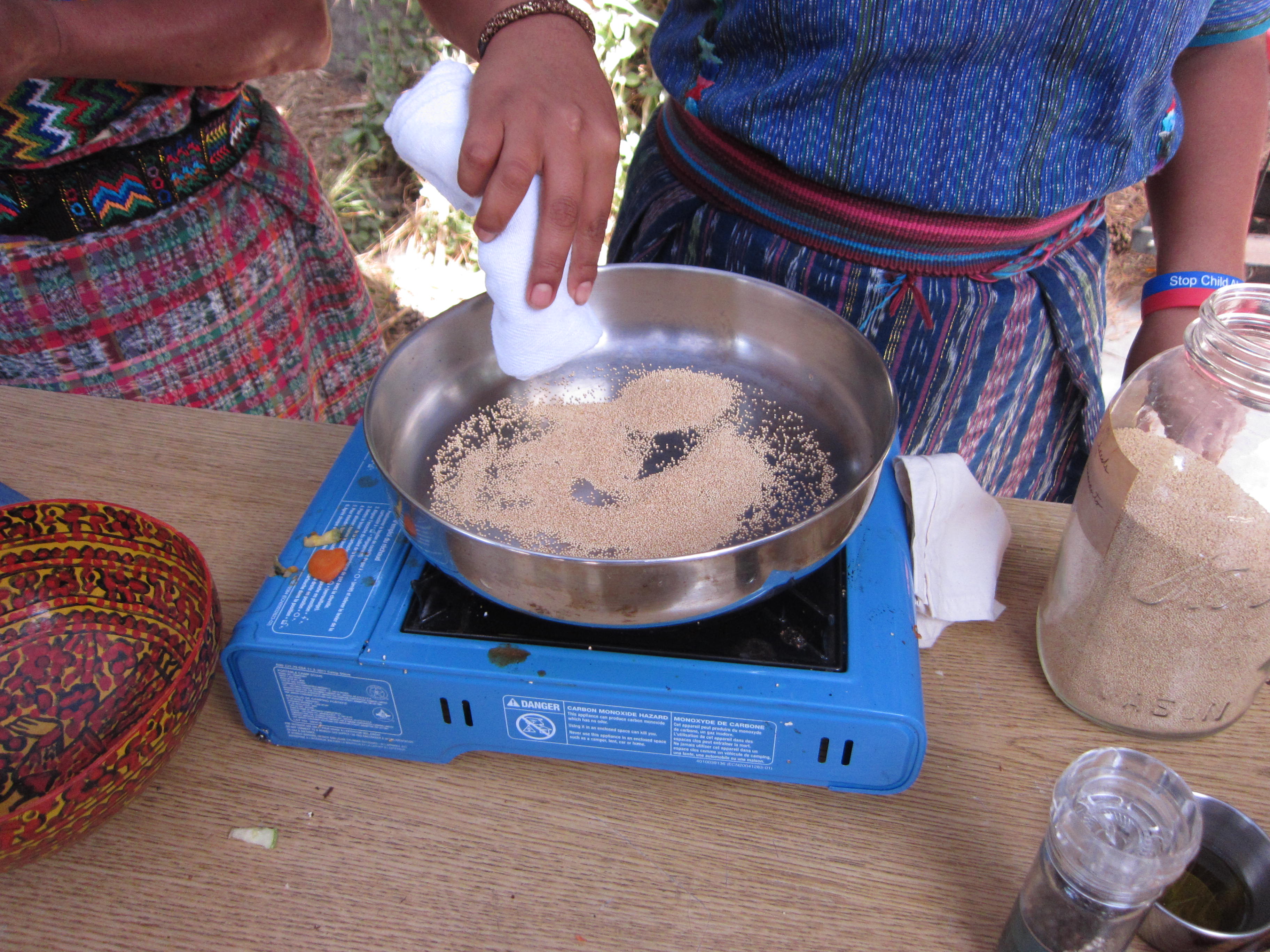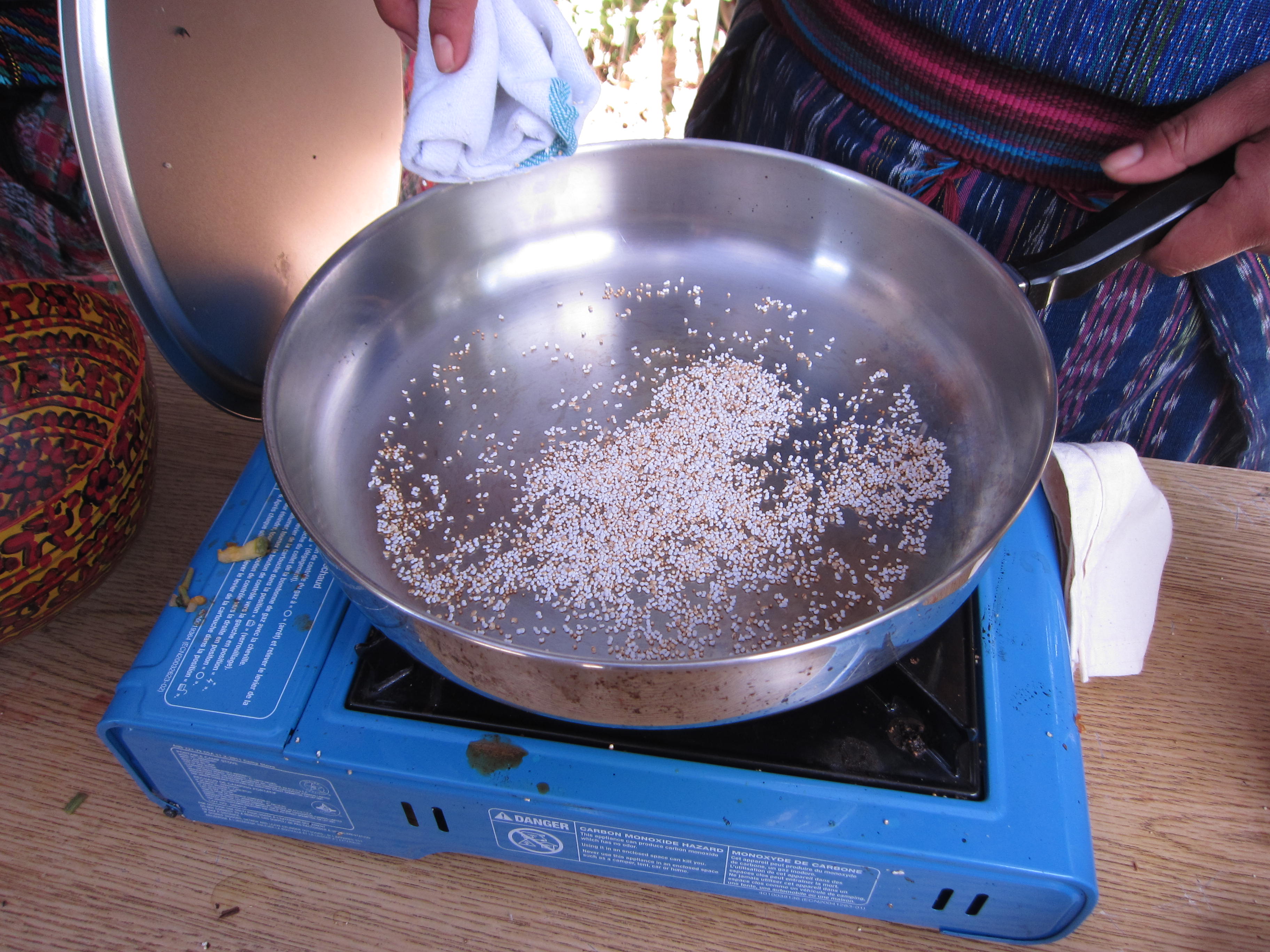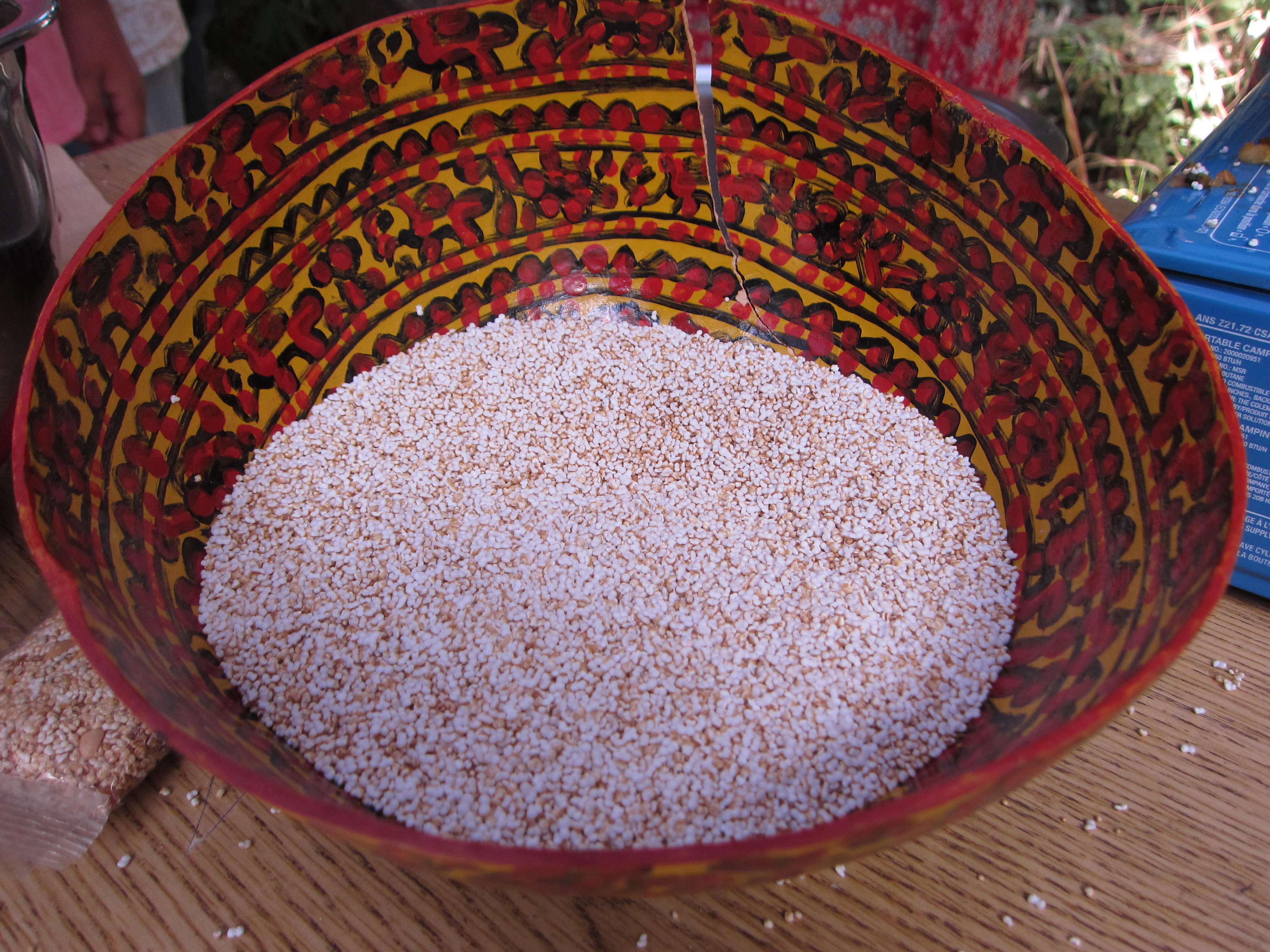 Now to Assemble the Torta
Use the same pan or a non-stick skillet, and heat 3 TBS oil. Cover the bottom of the pan with popped amaranth, then add a half the vegetable mixture on top. Press it gently to cover the amaranth.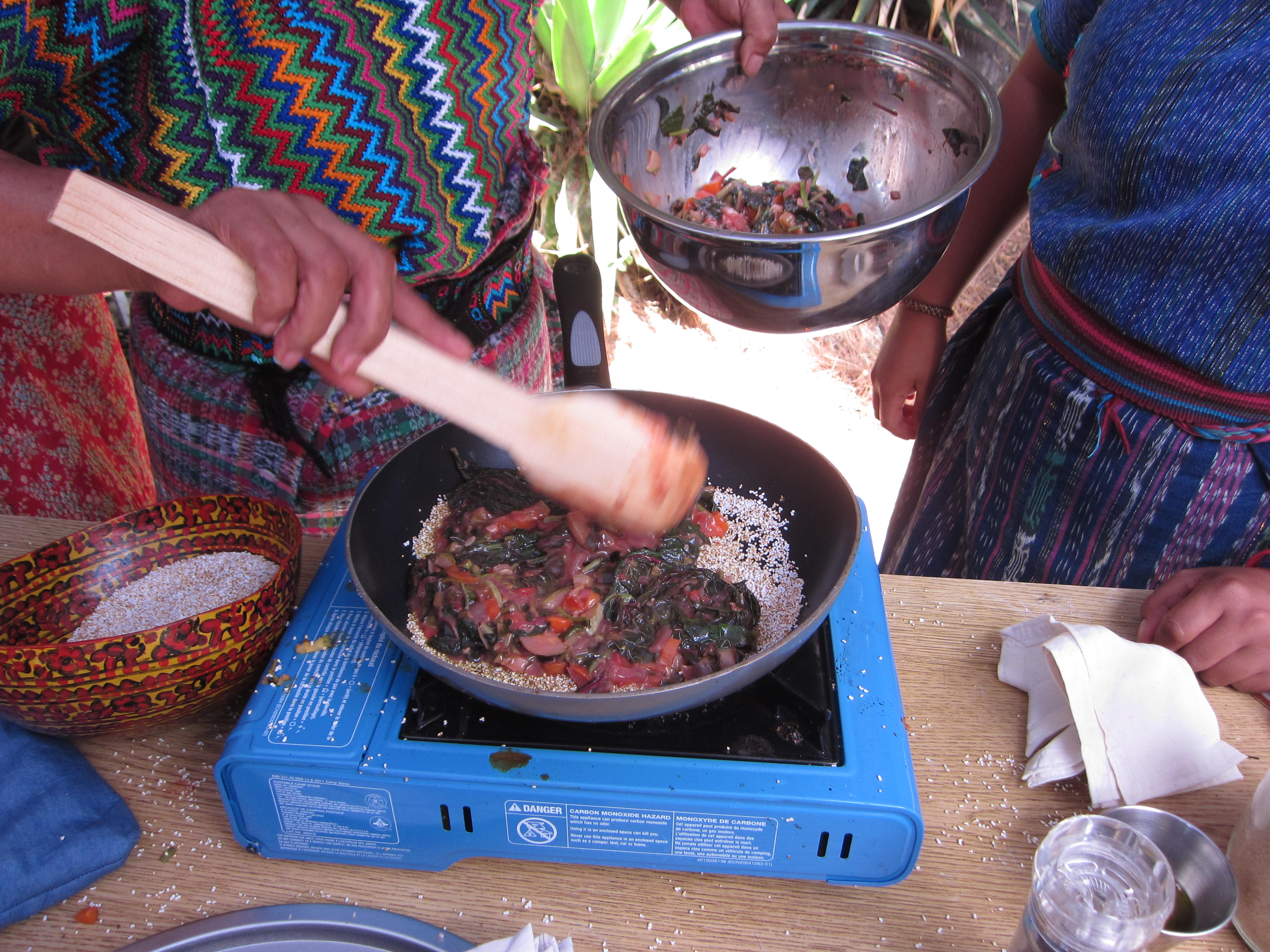 Add another layer of popped amaranth.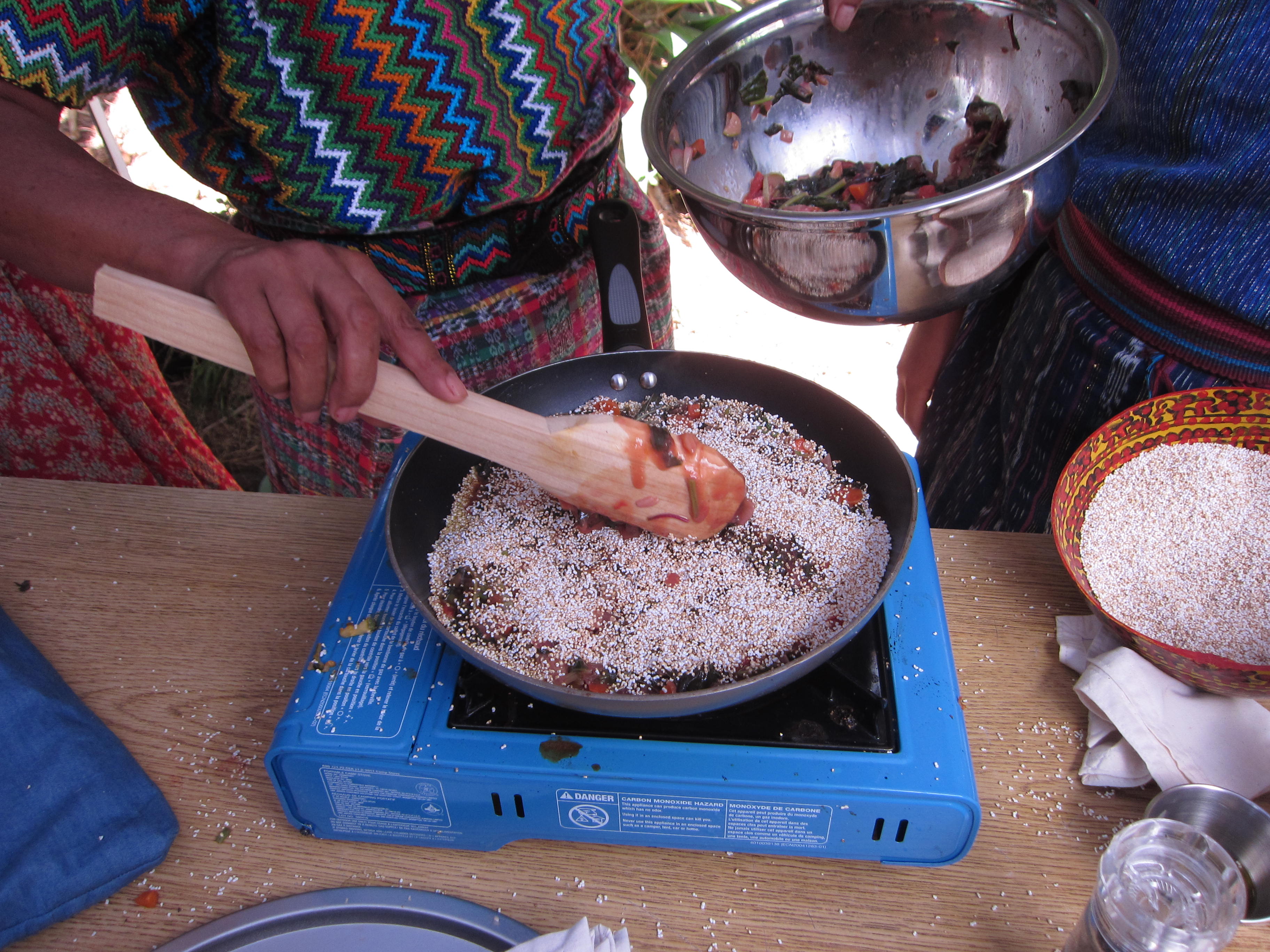 Repeat the process, ending with a final layer of popped amaranth.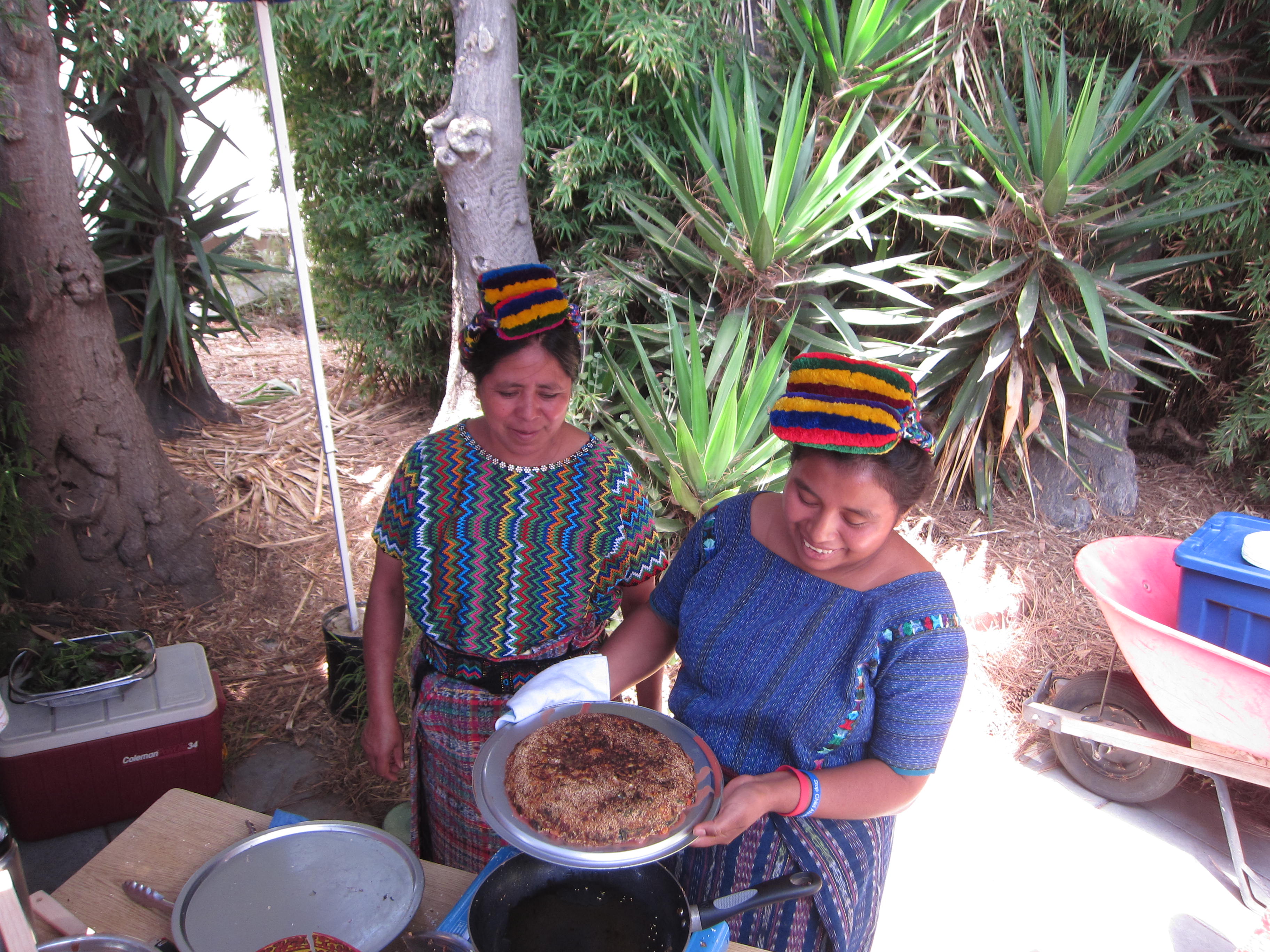 Cook 15 minutes, then flip the torta (they used a lid to slide the torta out of the pan) and cook until eggs are firm in the center. Salt to taste.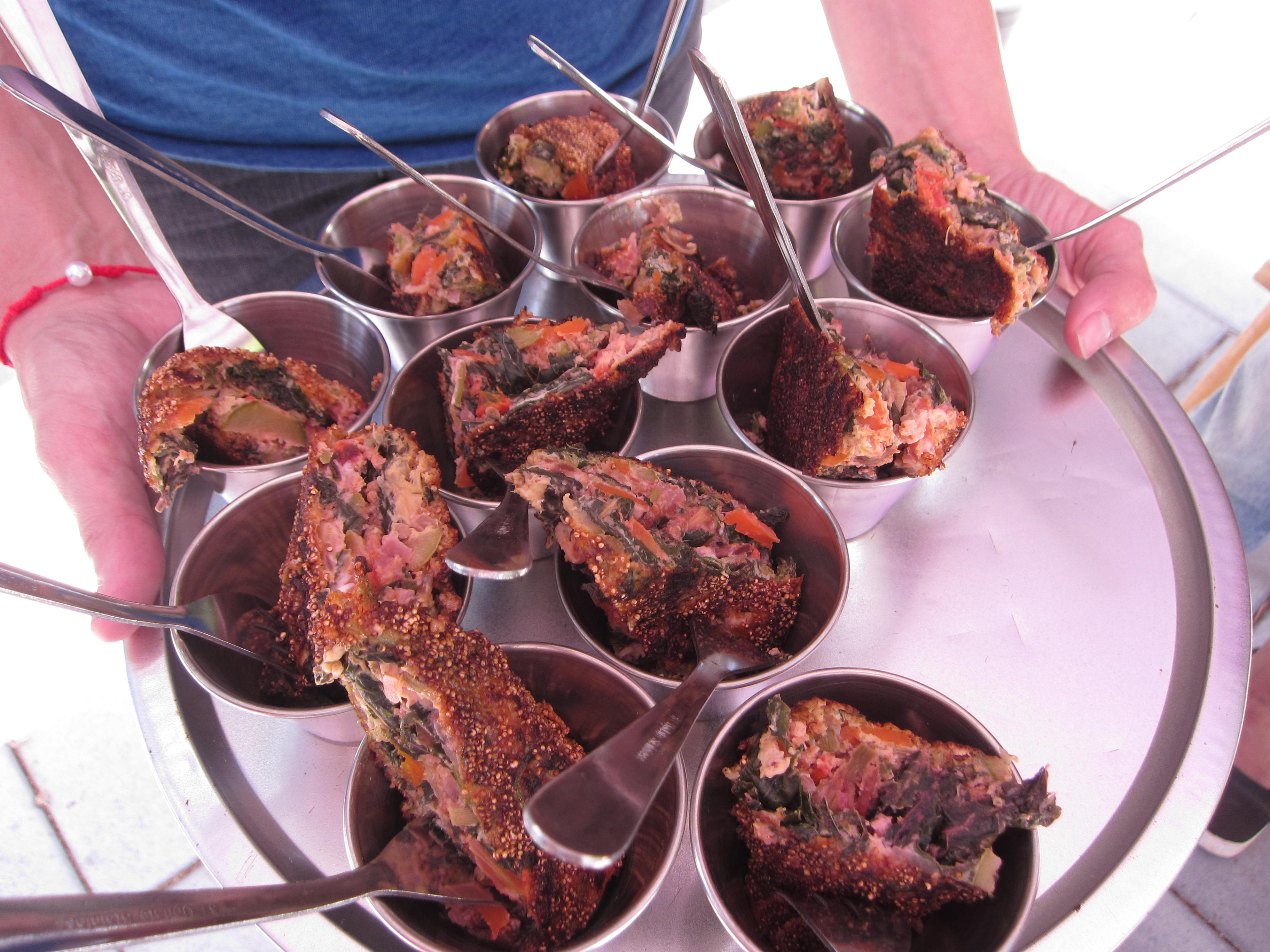 You can buy amaranth in large bags or grow your own seed. Find interested seed varieties at The Garden's Edge, which sells Qachuu Aloom's seed in the US. Try something different this summer. Grow and eat amaranth seeds and leaves.