We were lucky. Our chickens never really discovered the garden. They simply stayed within bounds to peck and scratch the day away. Until last week.
Their eyes have been opened and all the world is suddenly their oyster. I think not. Time for a new, larger chicken run to contain the birds but let them feel as though the have free range of the yard.
Taking note from Omlet's chicken fence, we set out for the hardware store for stakes and bird netting to make our own.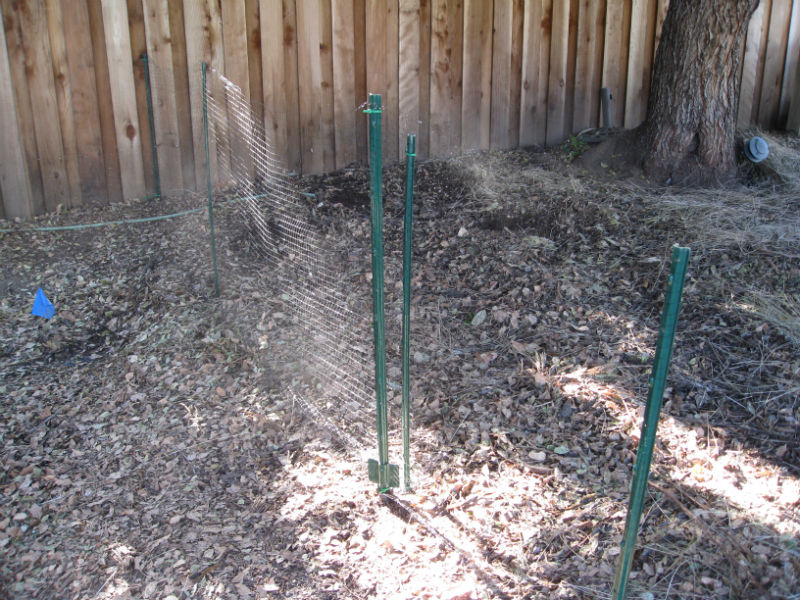 We created two gates to enter on either side of the run. Each gate had two anchored posts to set the entrance. A third post covered with netting is mobile, allowing us to lift the post and enter.
Husband's genius idea: sink a length of PVC into the ground so the "gate" post slides inside and can easily be removed to enter and exit.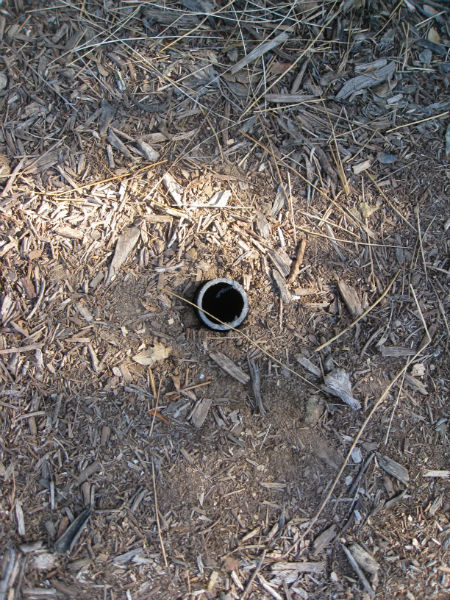 Once the stakes were in place, we rigged the netting. We had some bird netting lying around, but bought extra to cover the area. The stakes have tines which grab the netting and hold it in place. For extra security, we used zip ties (also on hand) at the top and bottom of each stake.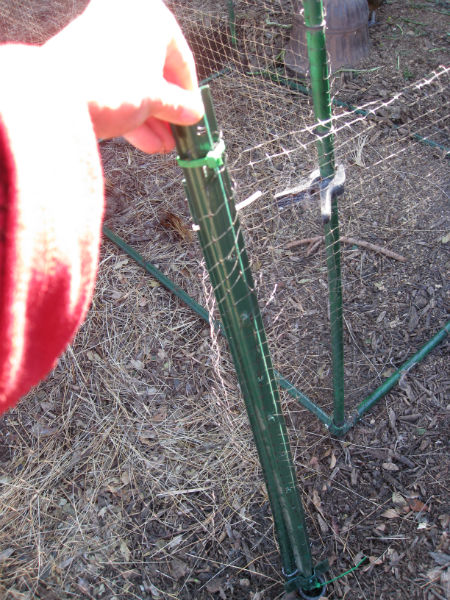 Next, we secured the netting to the ground using U-pins. The hens did us the favor of finding breaches, and extra pins were added to eliminate those.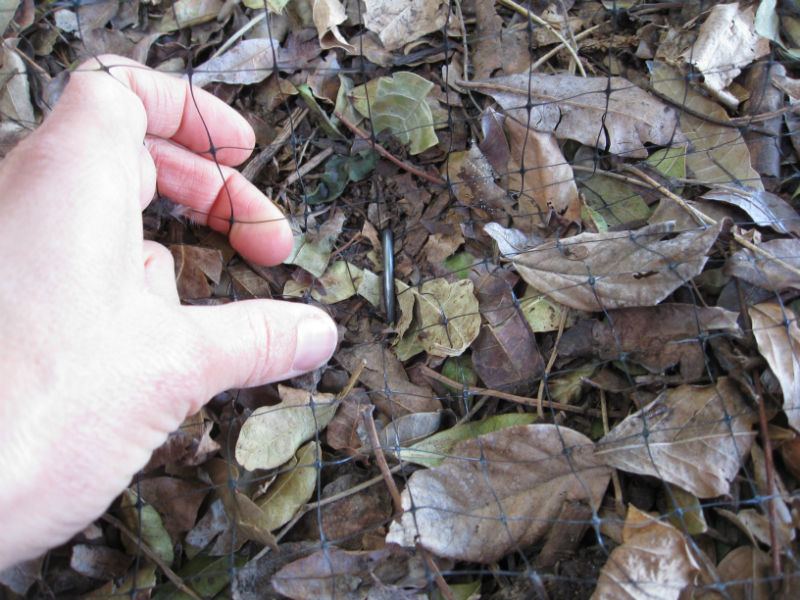 This set up cost us $64 (again, using some netting, zip ties and U-pins already on hand). It works like a charm and we no longer have to run out to chase the birds out of the garden every 10 minutes. Worth every penny!