And now for something completely different…
At least a year ago my PR assistant, Mel, gave me a carrot plush toy. It's the cutest thing ever. It also spawned an idea we couldn't pass up. What if we sent this plush toy around the world so people could photograph it in their gardens? What if gardenerds all over the planet could then post their photos to Twitter or Instagram for all of us to share?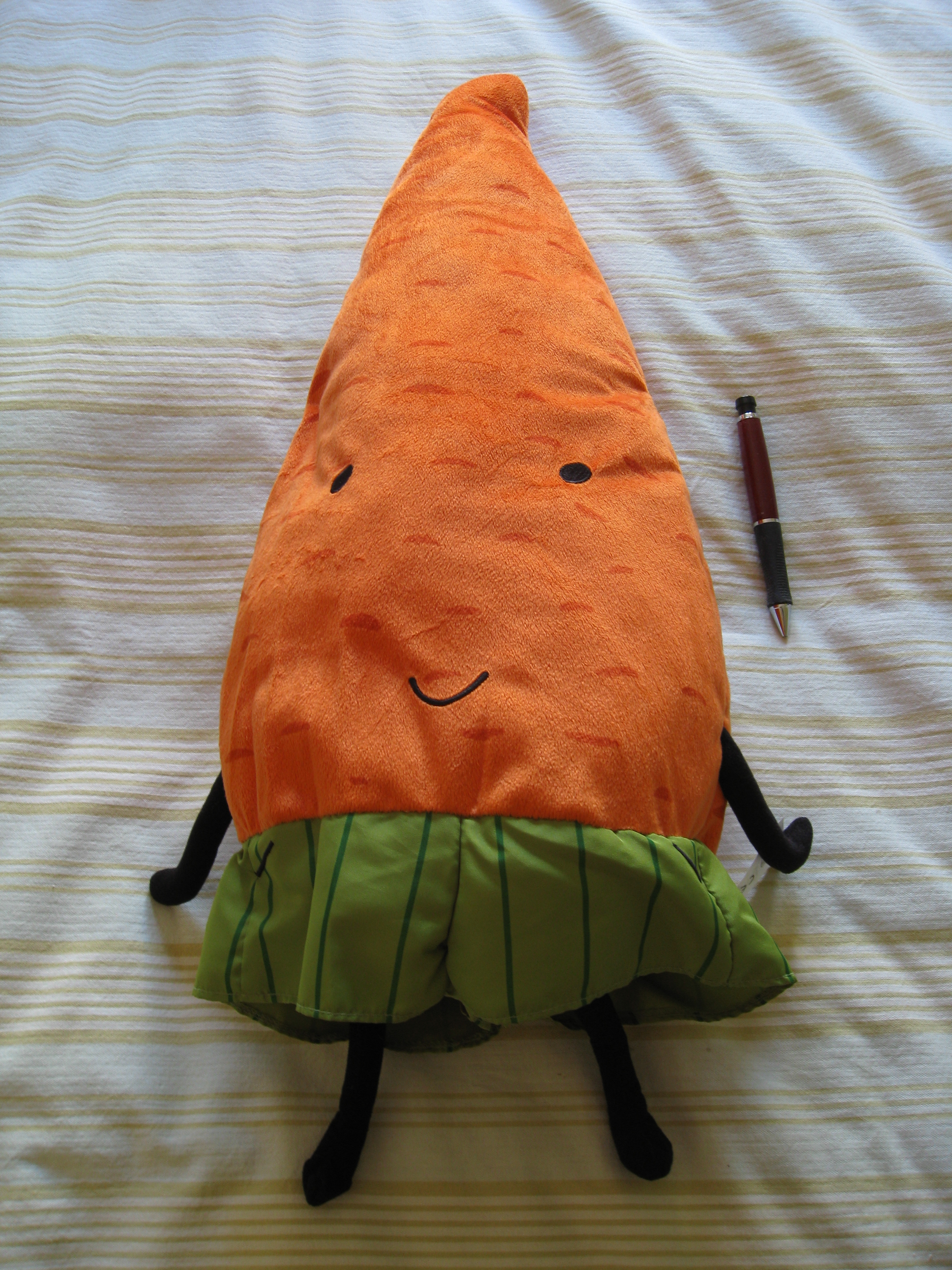 But we couldn't send him…Gardenerd…out just yet. He needed to have some "work" done.  I contacted a seamstress through the time bank I belong to, Our Time Bank. For a few time credits, she agreed to return our little plush toy with the perfect accoutrement: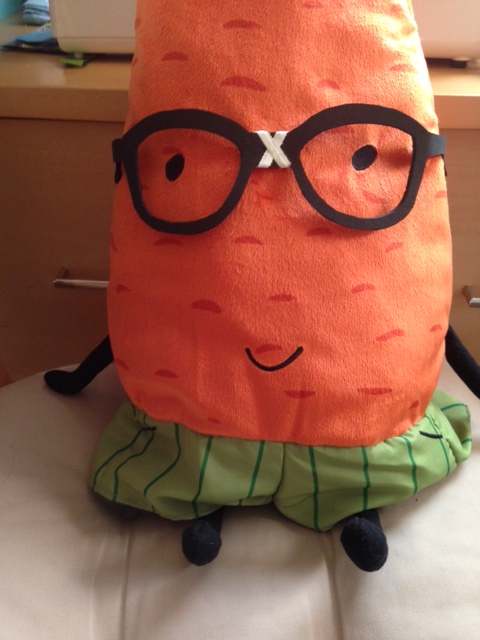 And so, Where's Gardenerd was born. Here's the scoop:
We'll be stuffing Gardenerd into a Flat Rate Priority Mail box and shipping him to the first person on a select list of gardenerds around the globe. Your task: take a picture of Gardenerd in your garden, around recognizable landmarks in your town/city, or take a selfie in the garden with him, and post your best picture to Twitter or Instagram along with the hash tag #wheresgardenerd. Remember, there's only 1 'n' in Gardenerd.
Send your best photo to us at @gardenerd1 on either Twitter or Instagram and we'll collect the images and post them to this blog. The box will have instructions and a list of where to send Gardenerd next. Here are some details:
1) Take photos showing Gardenerd and your fruits and veggies in action. Be creative! Have fun!
2) Keep it clean. No lewd photos, folks. Really. We want to spread joy, not creepiness.
3) Keep Gardenerd clean. Take photos of him in your garden, but try to keep him free of soil, mud, etc. He's one of a kind, so if he gets damaged or destroyed, game over.
4) You pay for shipping to Gardenerd's next location. Feel free to share him with local friends before sending him on. Just make sure to get him to his next location to keep the game going within a week of receiving him.
5) Let's see how far Gardenerd can go! We'll be sending him out from Los Angeles, CA. We'd love to see him in Paris, Rome, or Udaipur. We'd also be happy to see him in Nova Scotia or Argentina. Help keep Gardenerd moving around the globe. Share your gardens with us, then send him on to the next one.
If you have Gardenerd in your possession now and need to print up an extra copy of instructions, click here.
Some ideas to get you started…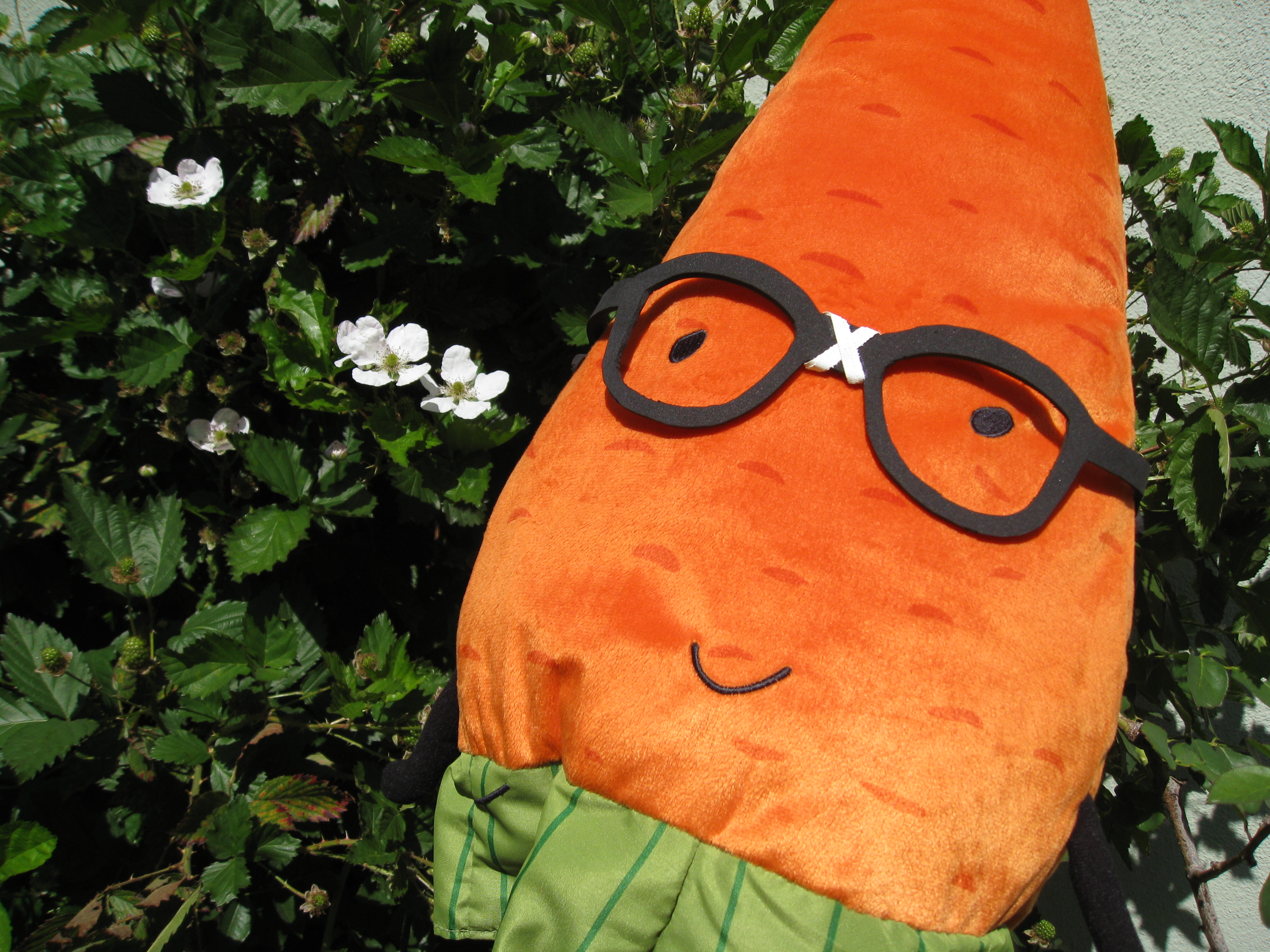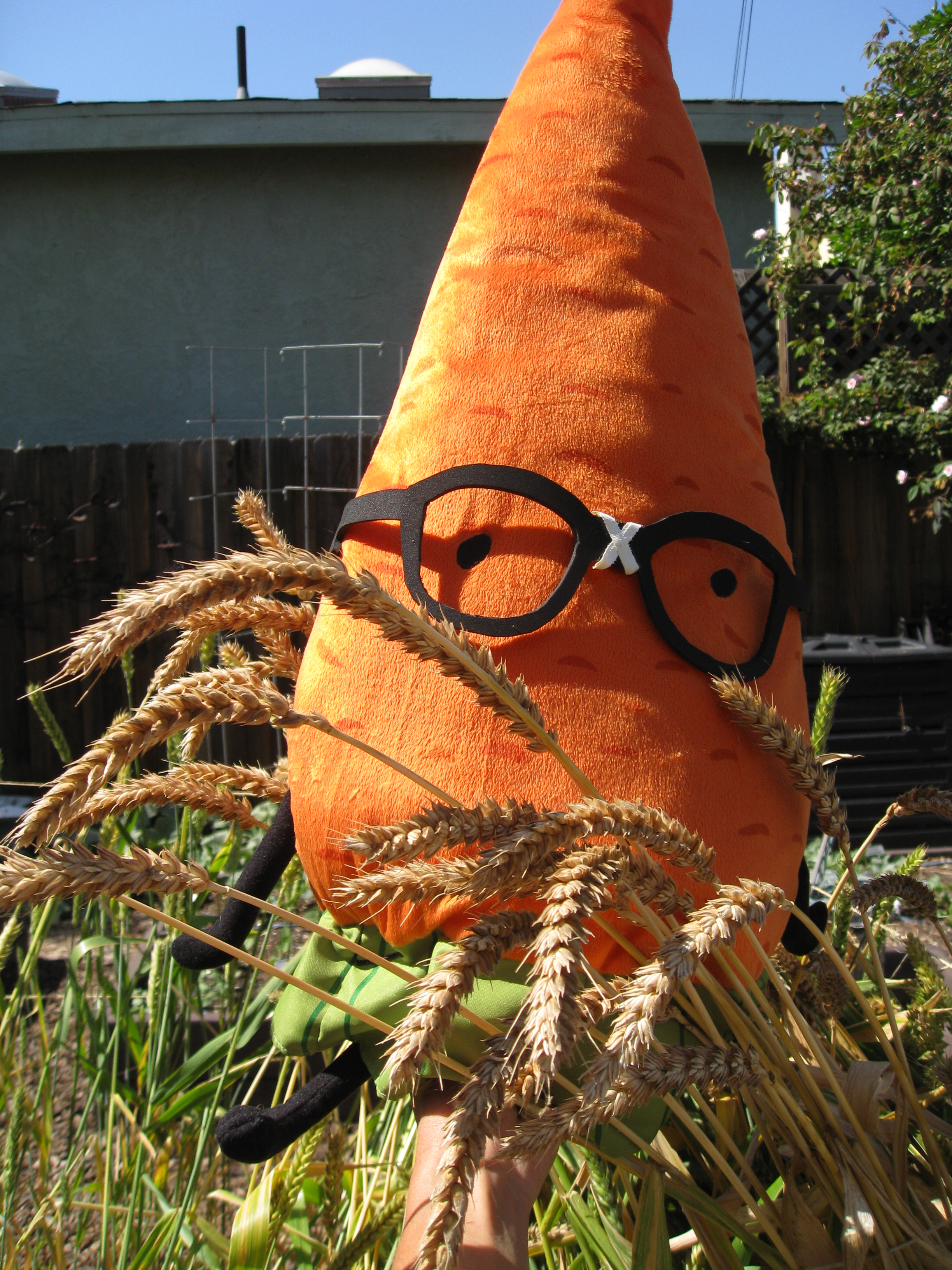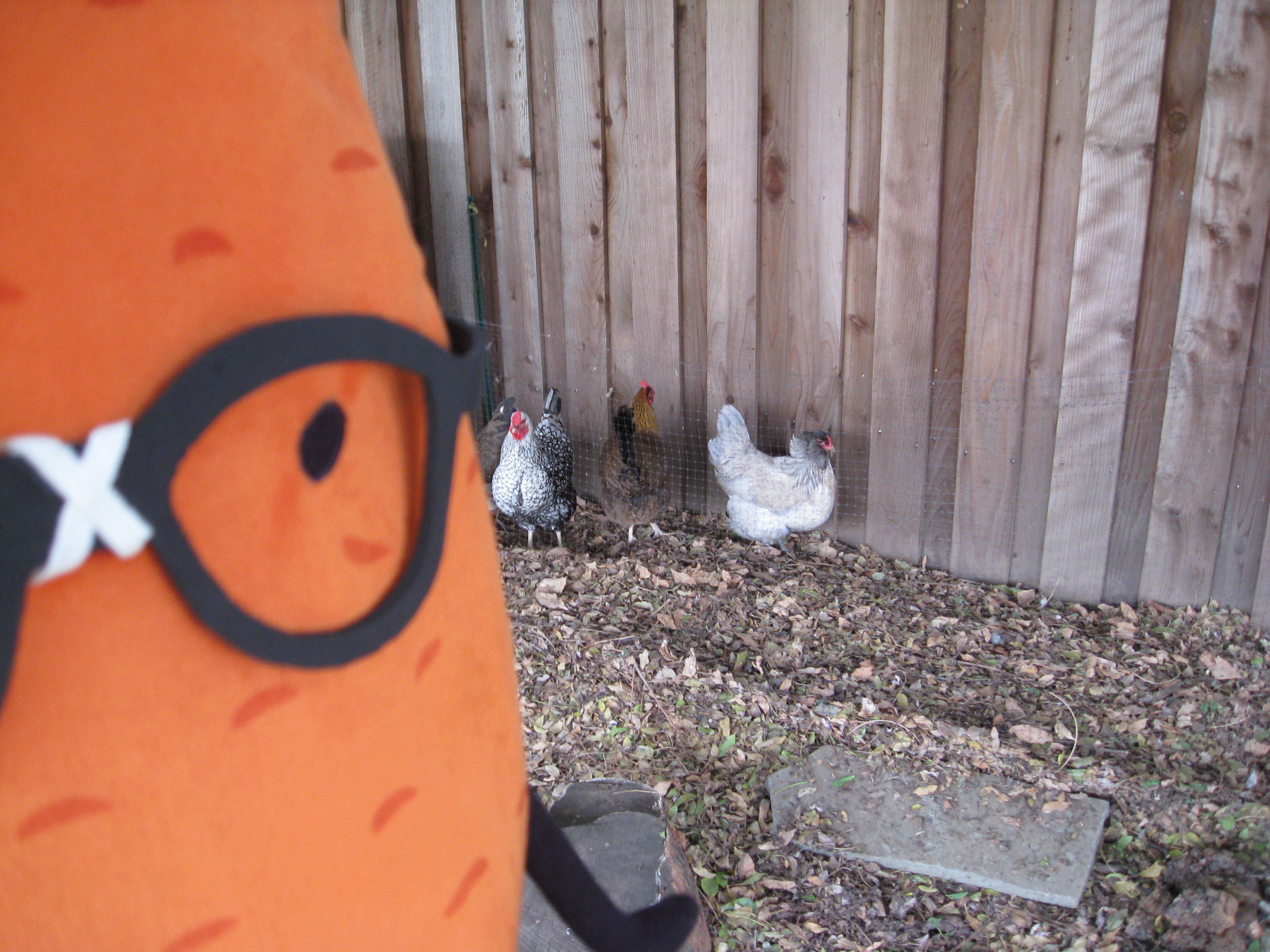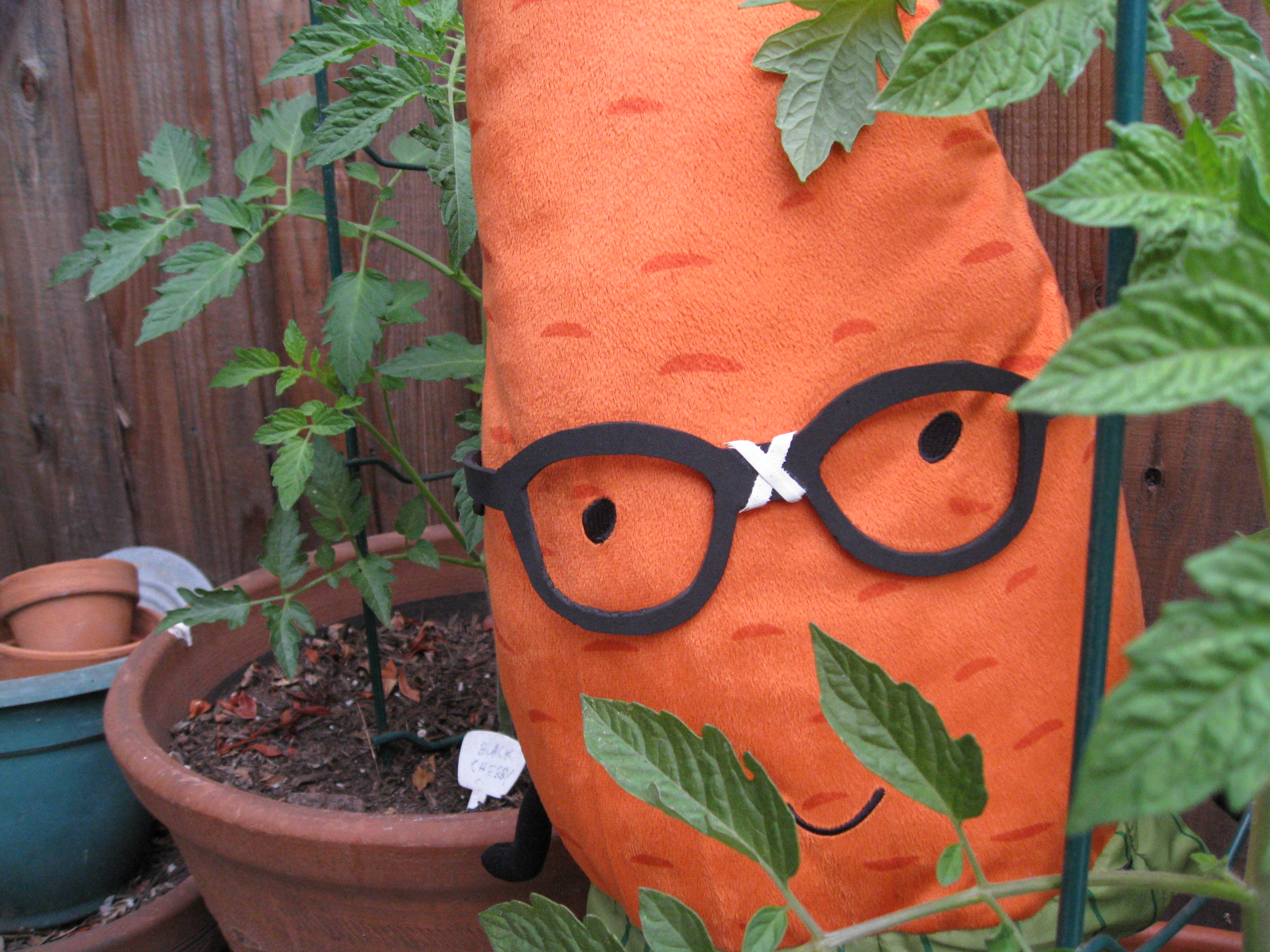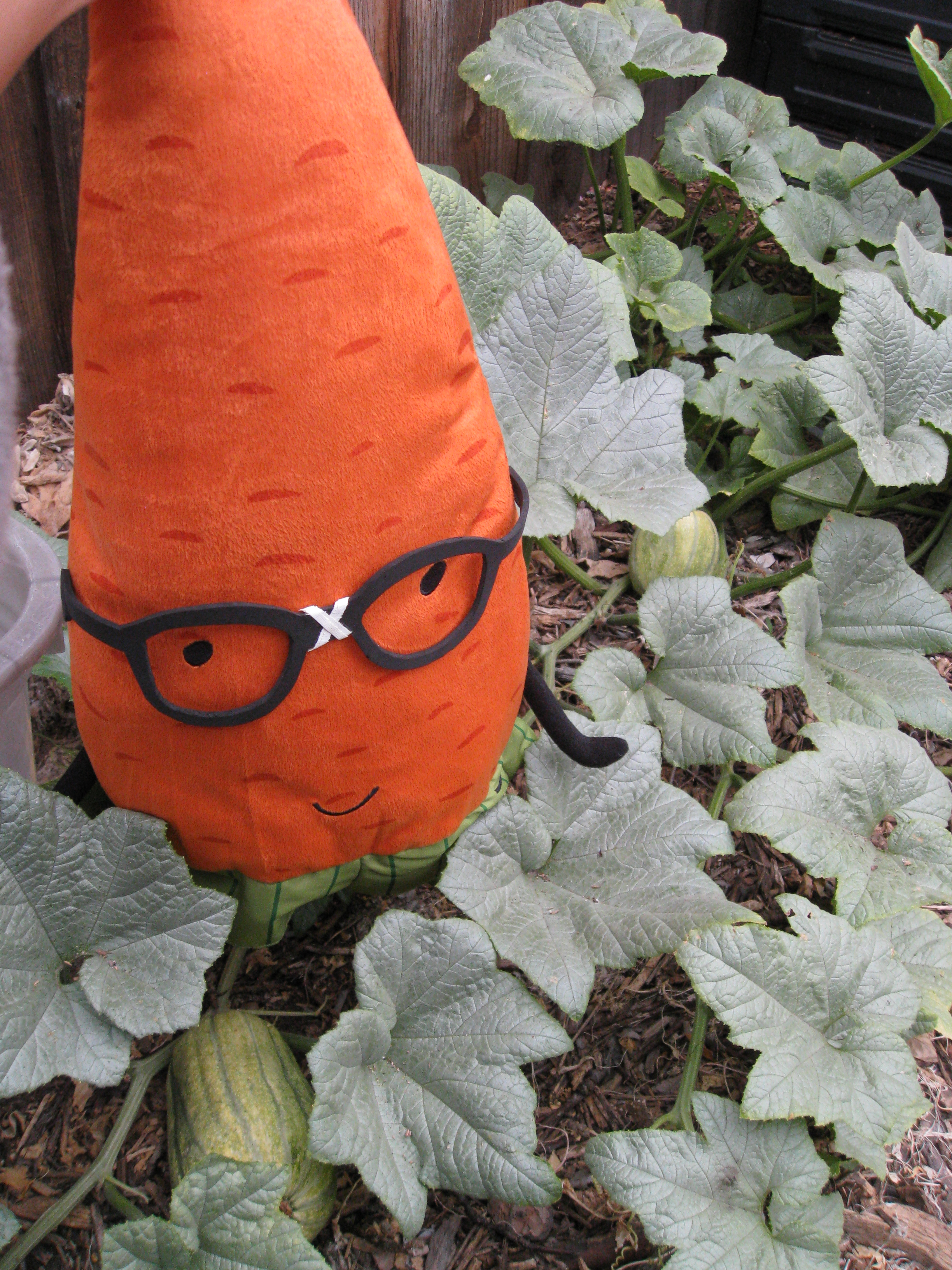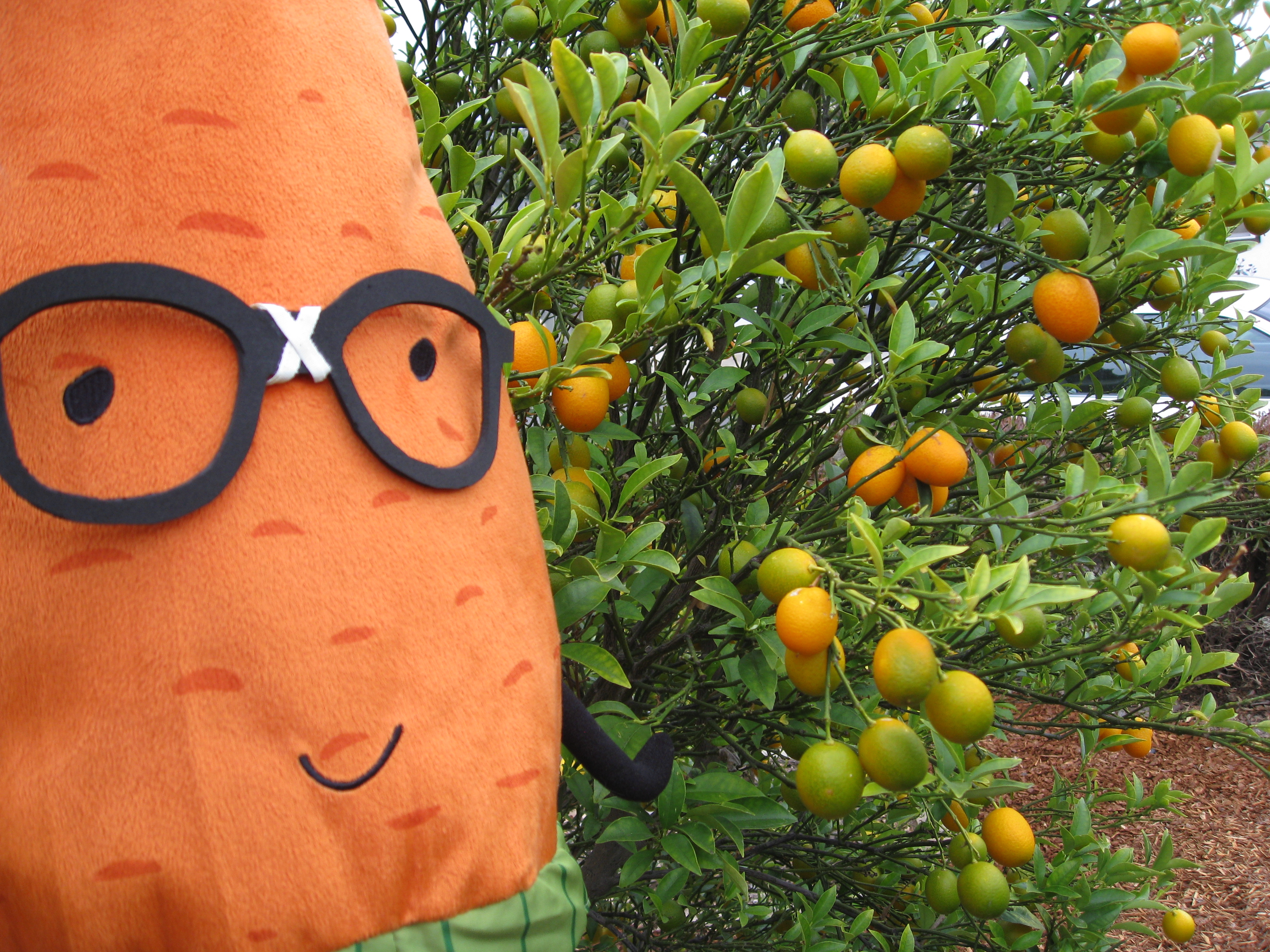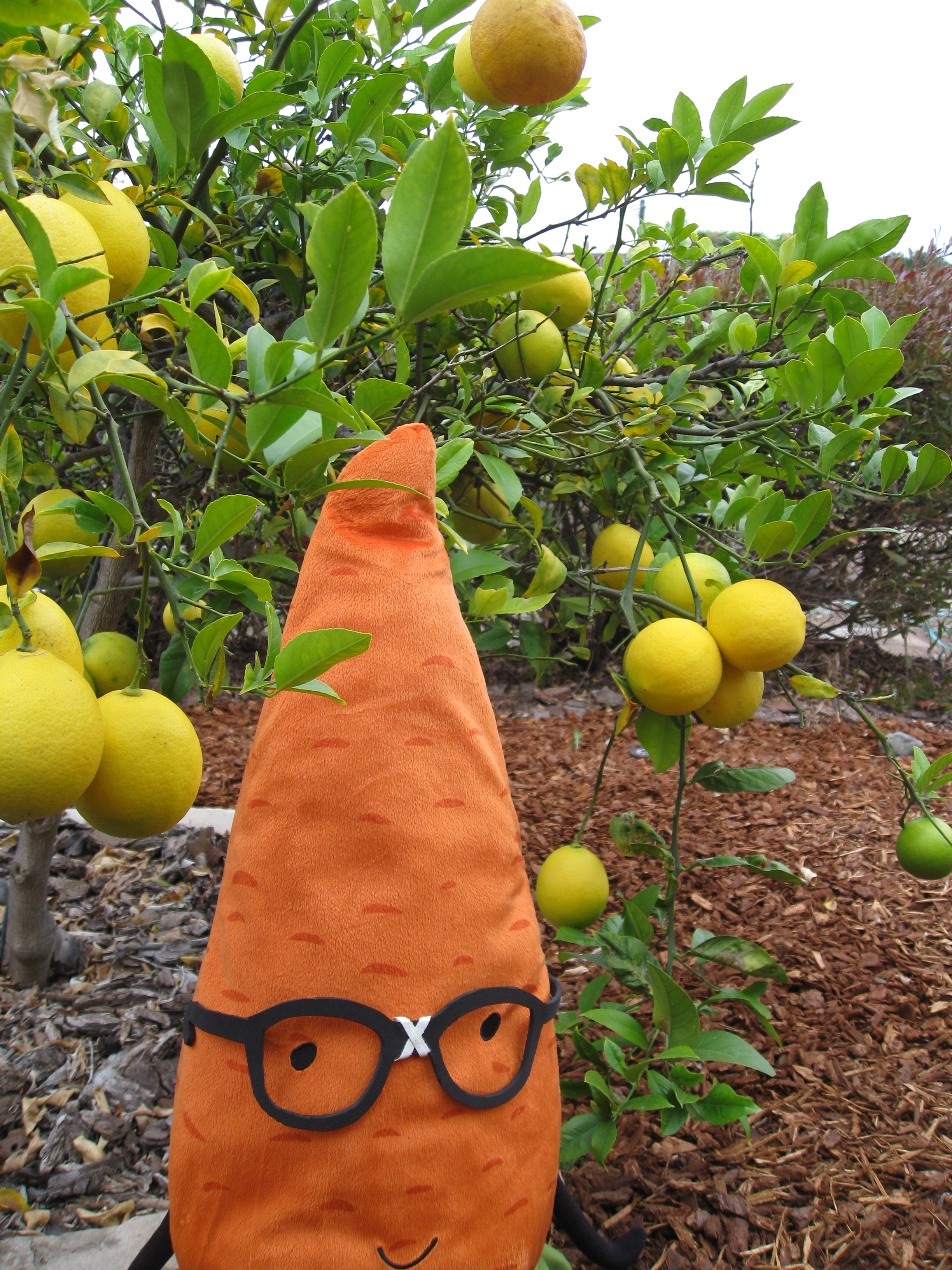 You get the idea, and this is just the beginning. Show us your new greenhouse, or some native plant (legal, please) you're growing. Take a group shot with your garden club, or school garden class. We want to see you!
So, are you in? To get started, email us at wheresgardenerd@gardenerd.com with your name, mailing address, phone number and Twitter or Instagram handle. We'll choose 10 random names to start off the list. We'll notify you if you make the list and let you know when to expect Gardenerd in your mailbox.
It's a community adventure, and we hope you'll join in. Let's see how long we can keep this going! Keep Gardenerd traveling around the world.