Mr. Nerd made his long journey across the ocean, from New Zealand back to the United States. He met up with Alys Milner in Silicone Valley–San Jose, CA to be specific. Alys shares her gardening experience through her blog Gardening Nirvana and showed Mr. Nerd a good time while he was there. Presenting: Where's Gardenerd – San Jose, CA.
Northern California benefits from more rain than we do here in So Cal., but they have been suffering from the drought, too. Still, Alys found colorful places to snap a photo of Mr. Nerd, highlighting the beauty of Northern California flora.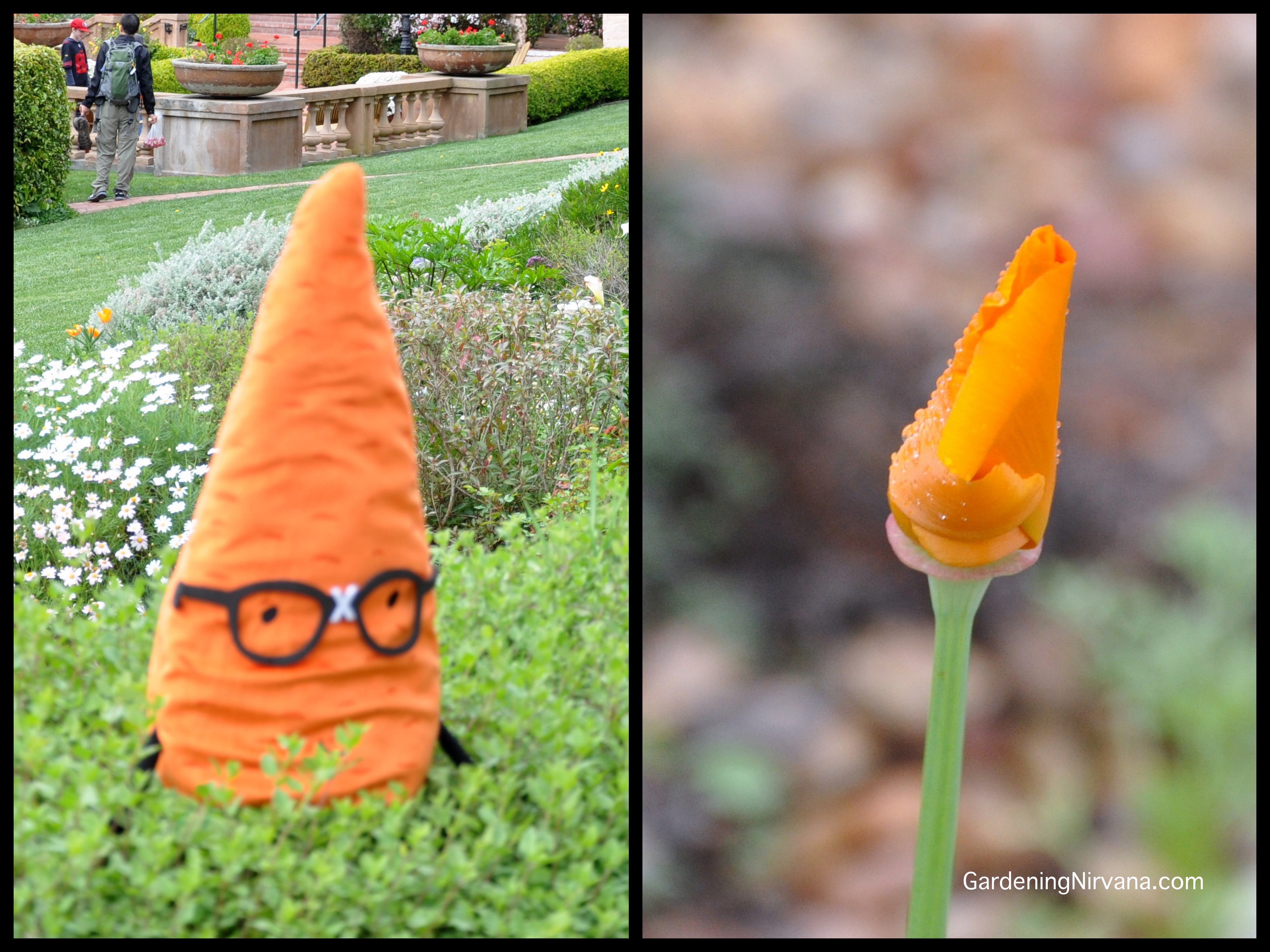 San Jose was enjoying a bit of rain when Mr. Nerd arrived. Alys dressed him up in his own rain cloak for the weather and took him on a walk to her garden.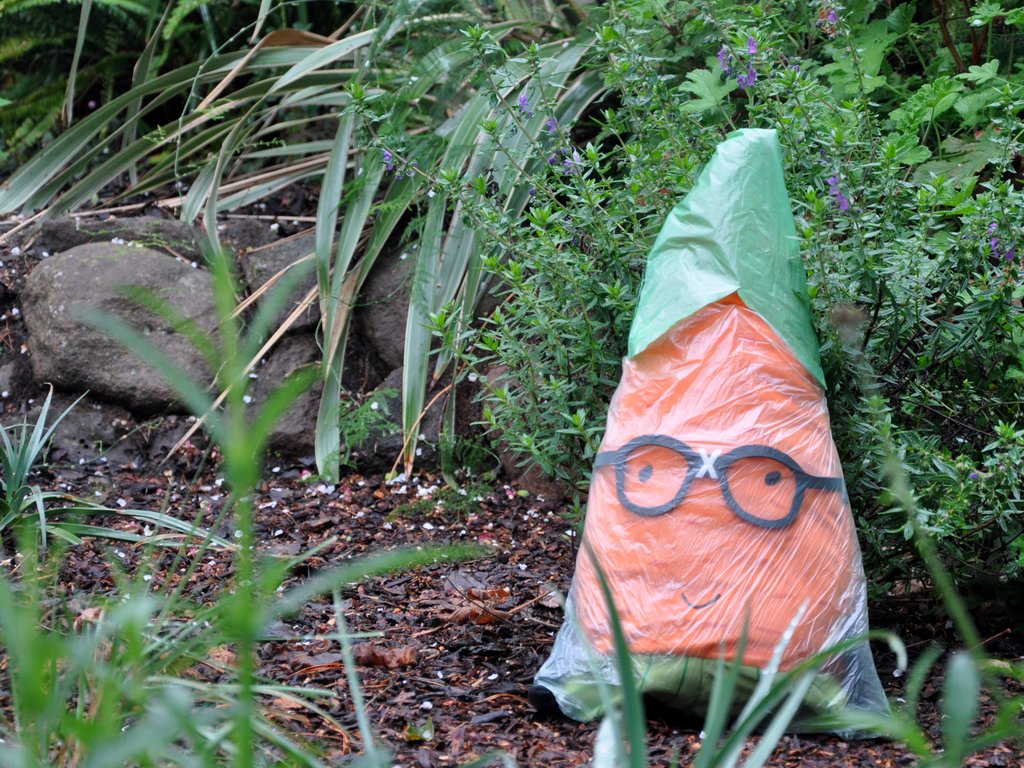 You can read about what's growin' on in San Jose this time of year in Alys's first blog post about his arrival. With rain, weeds are sure to follow, but her garden looks so lush. Makes us jealous of Northern California gardenerds.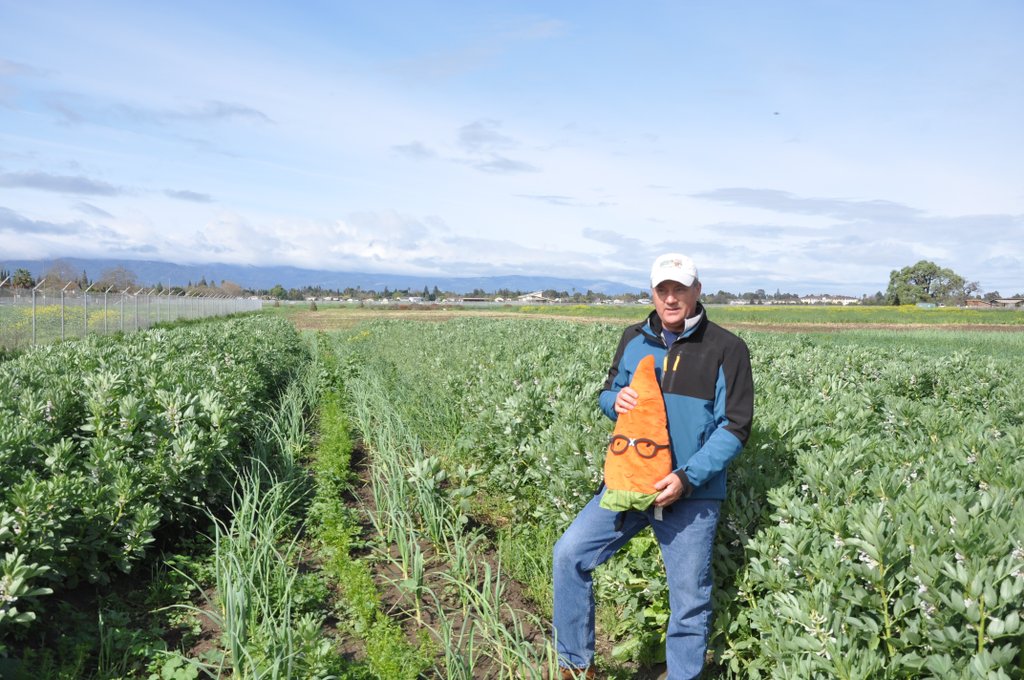 Alys took Mr. Nerd to visit several local sites, including Martial Cottle Park, a 280 acre California State Park that opened to the public in 2014. Read more about his adventures there on Alys's blog post here.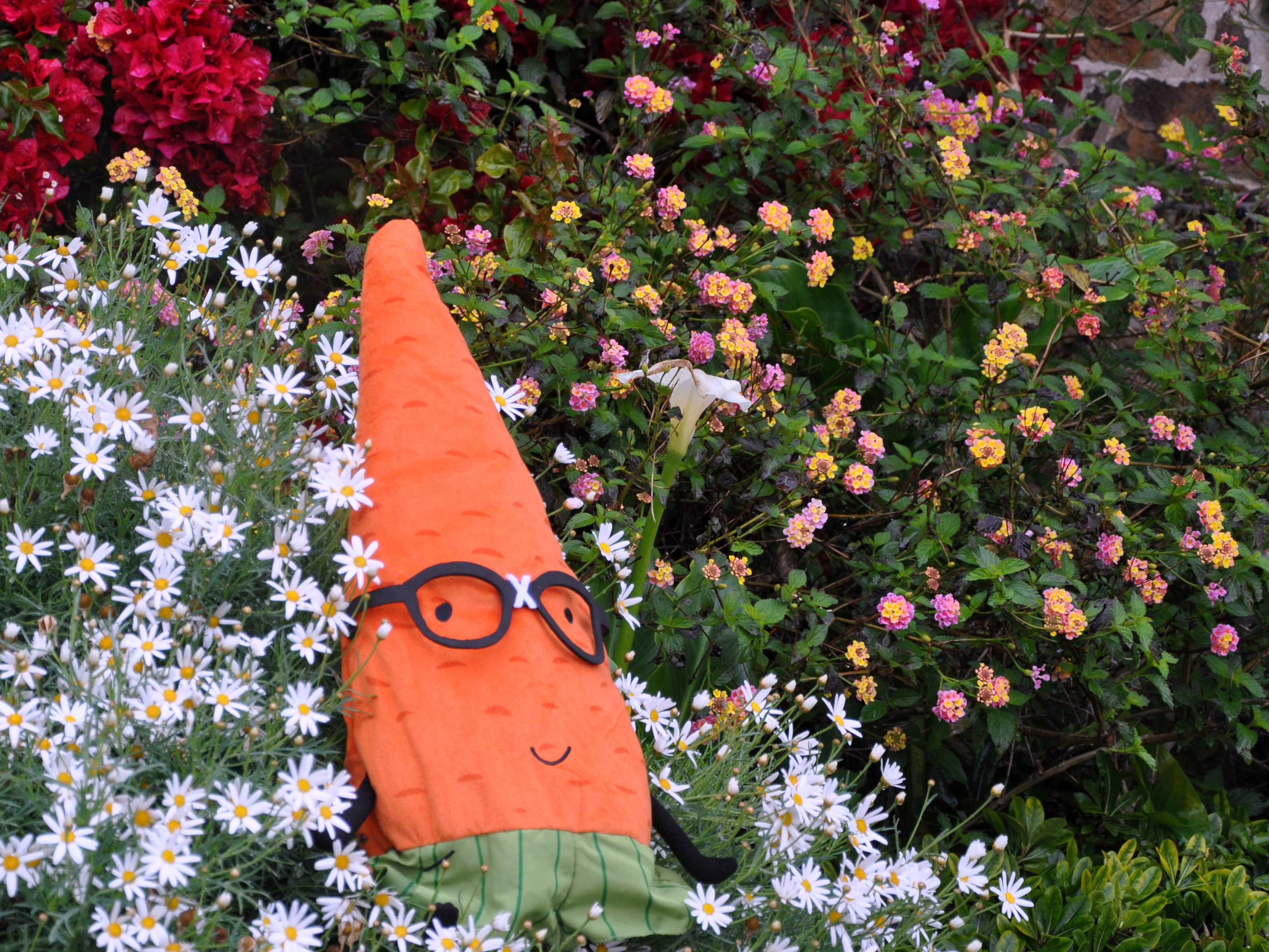 We love seeing local flora as the backdrop for Mr. Nerd's travels. Be sure to read Aly's blog for more about growing in Northern California. If you want to join Where's Gardenerd and showcase your garden and other landmarks of your community, read here for instructions and send us your details so we can add you to the list.
Thanks, Alys, for participating in Where's Gardenerd. Next up, Mr. Nerd travels to Louisiana for some Southern flair. Stay tuned!