This being the beginning of the holiday season, and the first day of Hanukkah, it felt only fitting to unveil the all-new 2011 Spring/Summer Organic Seed Collection from the Gardenerd Store.  Read about the great choices for your spring garden (makes a great gift or stocking stuffer!) and see why we chose them for your garden. 
Who needs gold coins when you can have gardener's gold like this instead:
All photos
courtesy of Seeds of Change
Cannellini Beans – this half-runner gives you gorgeous flat white beans perfect for soups and stews – Italian style.  We grew them a few years ago and didn't really realize just how much of a runner they are. Don't be fooled – they may not look like they need a trellis, but they sure do .  Prolific and beautiful beans!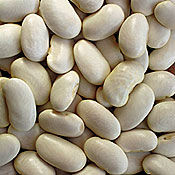 Early Russian Cucumber – we've grown this pickling cucumber for a couple of years and enjoyed its crisp freshness in salads. Mostly, though, we slice them along with an orange and float them in a pitcher of water for a refreshing drink that gives you that spa feeling all day long.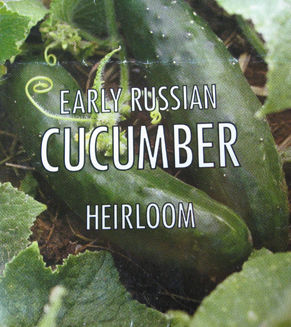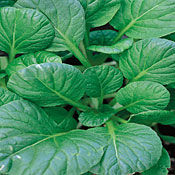 – this great addition to salads and stir-fries fits right in with your lettuce patch. Tuck it in next to some arugula or spinach and harvest the outside leaves for a continuous stream of green goodness.  We've got this growing in our Woolly Pockets right now.
Red Russian Kale – we LOVE kale, and the more the merrier!  Red Russian Kale holds up well in cooler weather and lasts into the warmer season as well.  We grow it every year along with our other kale favorites and love the color it adds to Esalen's Raw Kale Salad .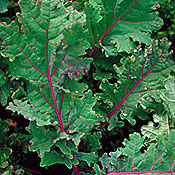 Crimson Sweet Watermelon – this one is fun to grow.  In previous years, we have companion-planted it with spring potato crops.  Just as the potato foliage dies down, the watermelon starts to take off.  Sweet pink flesh that's good eatin'!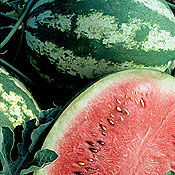 Early Jalapeno Peppers – we grew these a couple of summers ago, and have had a steady supply stocked away in the freezer for soups and such.   You can dry them to make your own spice mixes, or just chop up the fresh peppers and enjoy the flavor.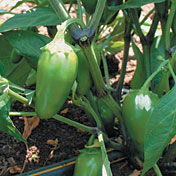 Cherokee Purple Tomato – We only grow heirloom tomatoes in our garden, and this one is so beautiful, it's hard to resist.  Deep purple shoulders bring diversity and color to your tomato trellis, and they're big enough to slice on sandwiches, or chop for use in summer risotto dishes.  We've been growing this one for a long time.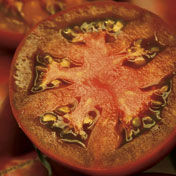 Bloomsdale Spinach – this spinach has been a part of our garden for years.  Its big leafy presence adds heartiness to the salad bowl and holds up well in frittatas.   We grow spinach every year, and Bloomsdale has proven to be one that performs well despite the challenges that spinach can sometimes provide.  No garden should be without it.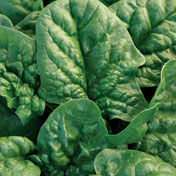 Tom Thumb Lettuce – we grow this lettuce in many of our school garden projects.  The name alone invokes cuteness.  Add this butterhead to your lettuce patch and let its bright green leaves entice you to eat more salads.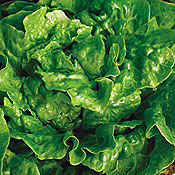 Turga Parsnips – Parsnips are the quintessential root crop, IMHO, and we never have a garden without them.  Long white parsnips are perfect for  Root Vegetables Stewed in Oil and Butter .  Plus they keep for months in the fridge or a root cellar (if you're lucky enough to have one).  Grow them this spring and keep them all winter long.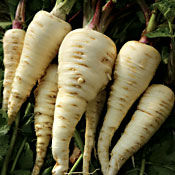 Howden Pumpkin – We grew this beast in a client's garden a couple of years ago.  We planted it in the corner of the artichoke patch and let it wind around the artichokes as they finished up their season.  This big orange squash screams jack-o-lantern, or can be baked and made into just about anything  you desire.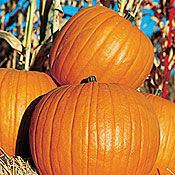 Sure, you could buy these seeds individually from Seeds of Change, but if you get the collection in the Gardenerd Store, you'll save over 20%!  We expect these to sell out fast for holiday gifts, so get yours while you can. Click here to be transported to seed heaven: