To Catch the Rain
When Humboldt State University Press contacted me with a review copy of Lonny Grafman's To Catch The Rain, I couldn't resist the appeal of this nerdy water catchment book. Drought and aquifer depletion continue all over the world, so capturing water for reuse is more important than ever.
Grafman's book "looks at real, practical, global experiences of rainwater harvesting on individual, financially constrained, and community based levels through academic, mathematical and practical perspectives." His work in the Dominican Republic, Mexico, and the US informs To Catch the Rain, where he shares photos and schematics for real-world solutions in some of the most impoverished places on earth.
In other words, this book is for DIY folks on a budget who like to figure it out for themselves with a little guidance. Grafman calls us Practivistas, people who use practical advice to build solutions in our community.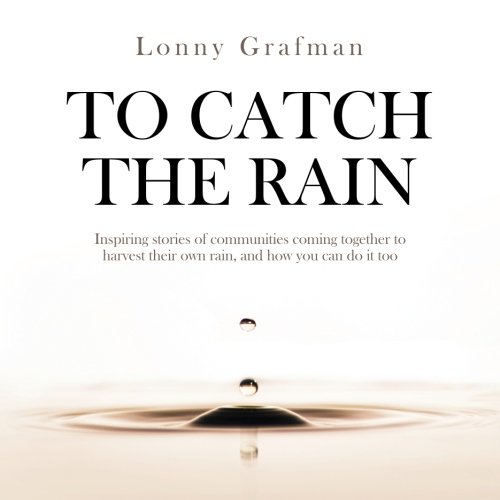 Grafman's style is casual and approachable (one would expect nothing less from Humboldt U) in a way that contrasts the book's collection of formulas for
calculating water catchment, gutter size, first-flush dimensions, and storage capacity. When it comes to materials, he celebrates the value of a zip tie as much as a fancy water tank.
He doesn't make the job look easy, but rather makes water catchment and storage possible for anyone with the need and enthusiasm. And let's face it, we all have the need, we just may not know it yet.
Check out this Kickstarter campaign (fully funded!) and the nifty video explaining the book in more detail.

Here's the cool bit: The book is free as a PDF (click the Humboldt State Univeristy link at the top of this post), and proceeds from the sales of physical copies will go back into the Appropedia Foundation (a non-profit that shares sustainable solutions around the world), which is another great resource for eco-friendly garden projects.
If you have been wanted to create your own rainwater catchment system, now is the time to tackle that project. To Catch the Rain will help you get ready for the rain this fall.