For those who don't know, Telluride, CO is one of the most active and environmentally aware communities in the U.S.  Not only do they host countless festivals, like the Telluride Film Festival, MountainFilm Festival and the Telluride Bluegrass Festival, but they have a weekly farmer's market that brings out the best of the town. 
My husband and I wandered through on Friday morning when the sun was shining and the mountain was clearly in view.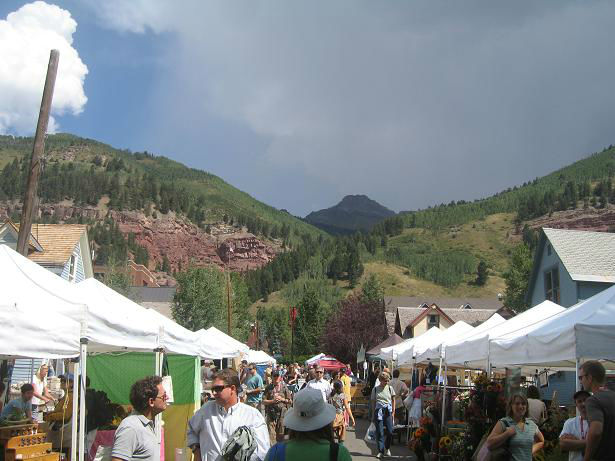 We saw some beautiful produce: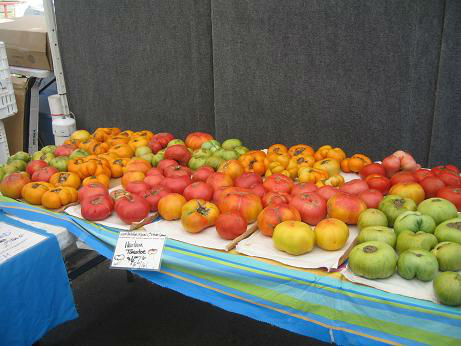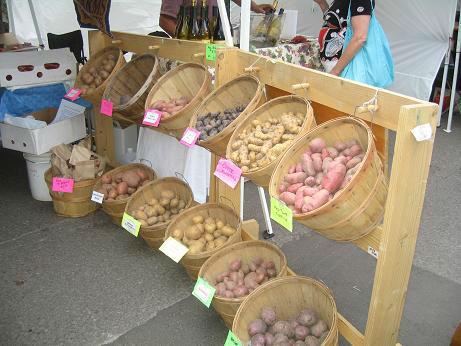 About halfway through we realized that every vendor was flying a banner with their farm name, saying that they were growing organically.  We found out later that Telluride was the first to have an all organic farmer's market.  Very impressive.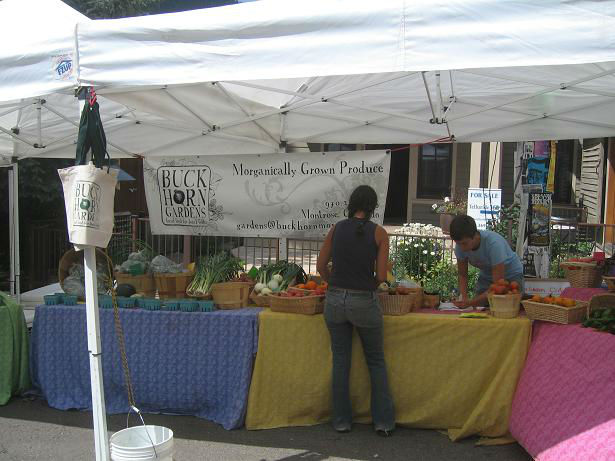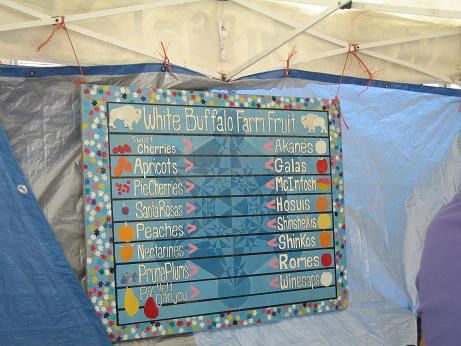 Not only did they have a great selection of fruits and veggies, but they had several vendors who sold grass-fed organic beef and organic eggs.  James Ranch, which was featured at MountainFilm 2009 as a sustainable farmer following the ranching practices of Joel Salatin (Omnivore's Dilemma), was on hand to sell organic beef, cheese and sunflowers.  We walked away with some great cheese that day.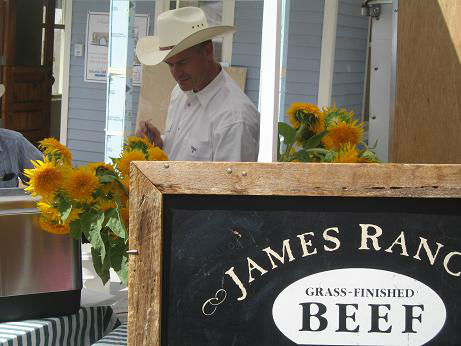 One of the vendors offered to take our picture in front of their banner (home movie time!)  It just goes to show how friendly and unhurried everyone is in Telluride.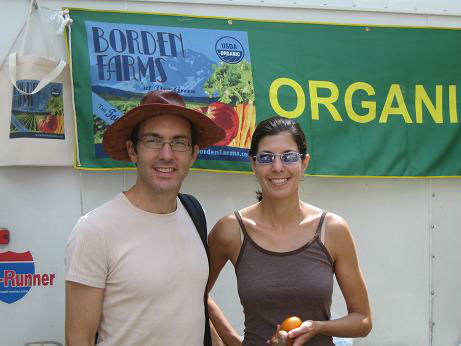 We bought tomatoes and spinach for a salad, along with some absolutely amazing looking chocolate mini pies and tarts.  Lunch was fabulous that day!