While you rarely hear the word "crumpet" in common parlance these days, they are as tasty as they were in the Middle Ages (or more so, I'll wager). Similar to English muffins, crumpets are thick pancakes cooked on a griddle.
Since we started making sourdough bread, we need to refresh our sourdough starter every so often by "discarding" some of it before feeding. So we're always on the hunt for recipes to use up the discarded starter. Behold this simple recipe for homemade sourdough crumpets: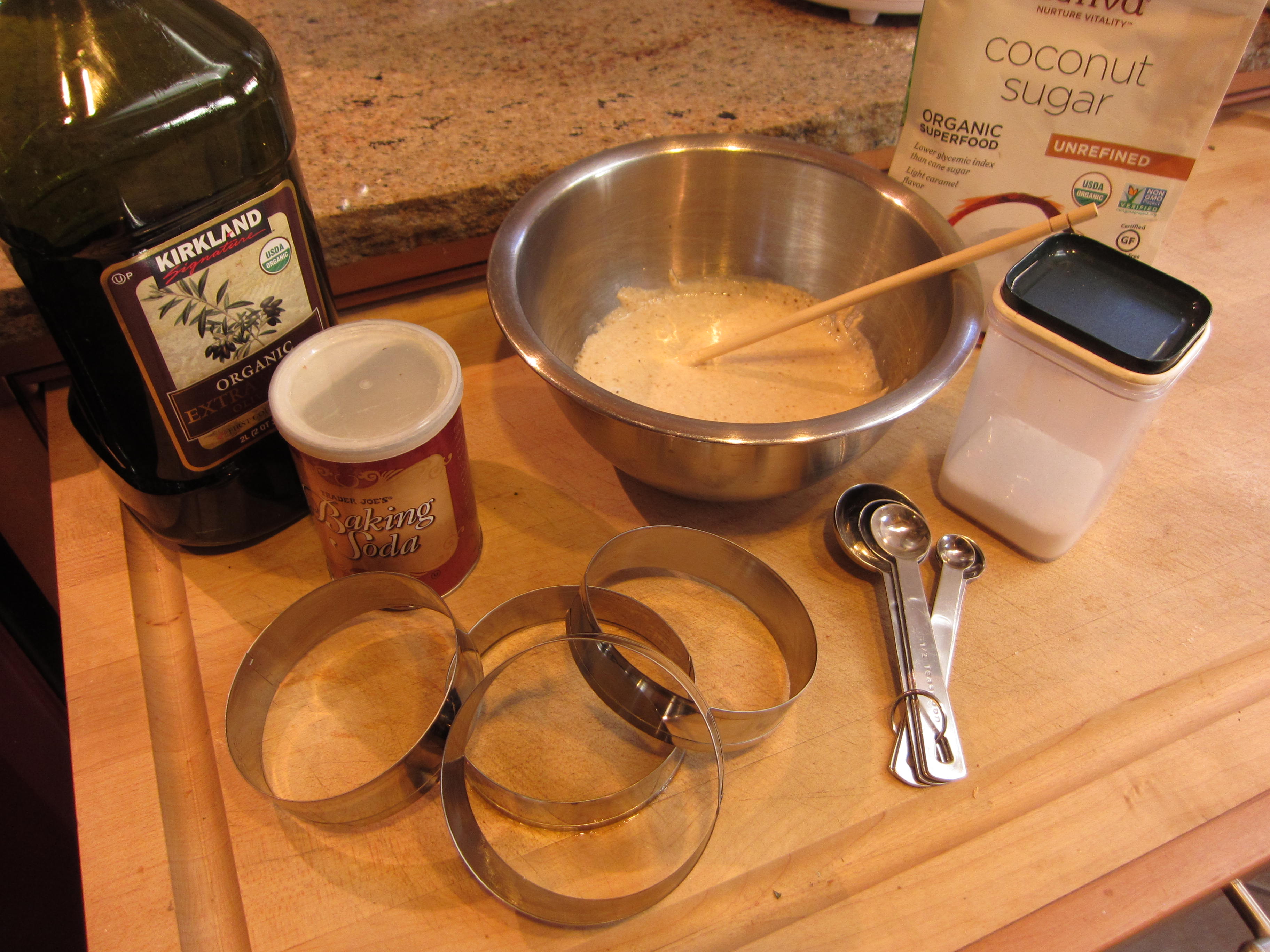 from Clotilde Dusoulier of Chocolate & Zucchini
Ingredients
270 grams (1 cup) "100%" natural starter (see note below) — doesn't have to be recently fed, use straight from the fridge
1 teaspoon sugar (we used coconut sugar)
1/2 teaspoon sea salt
1/2 teaspoon baking soda
vegetable oil for greasing
Method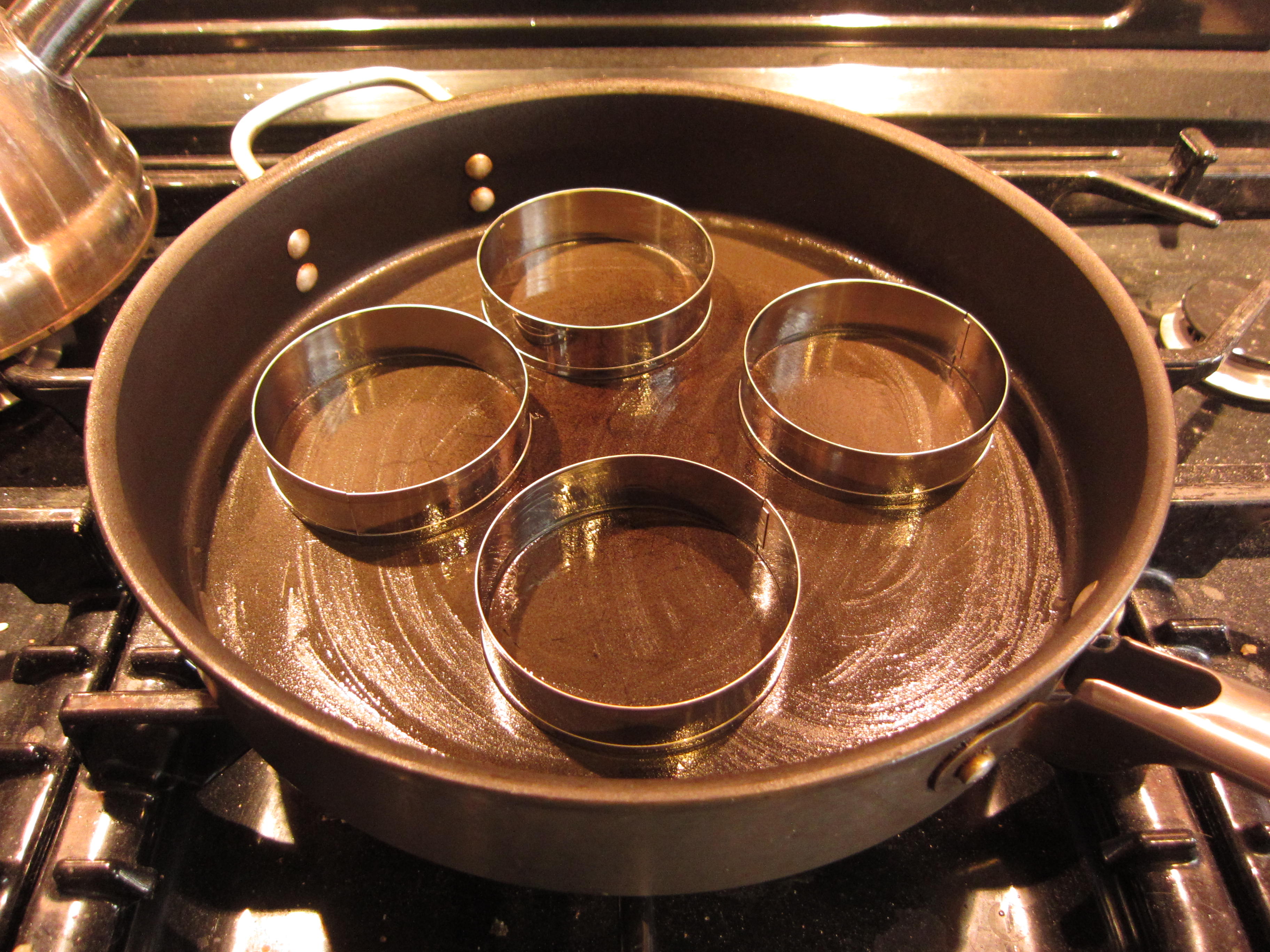 Heat a griddle or large flat pan on medium-high and coat the pan and crumpet rings (if using) with oil. Place crumpet rings in the pan. Have this ready and hot before you mix your ingredients.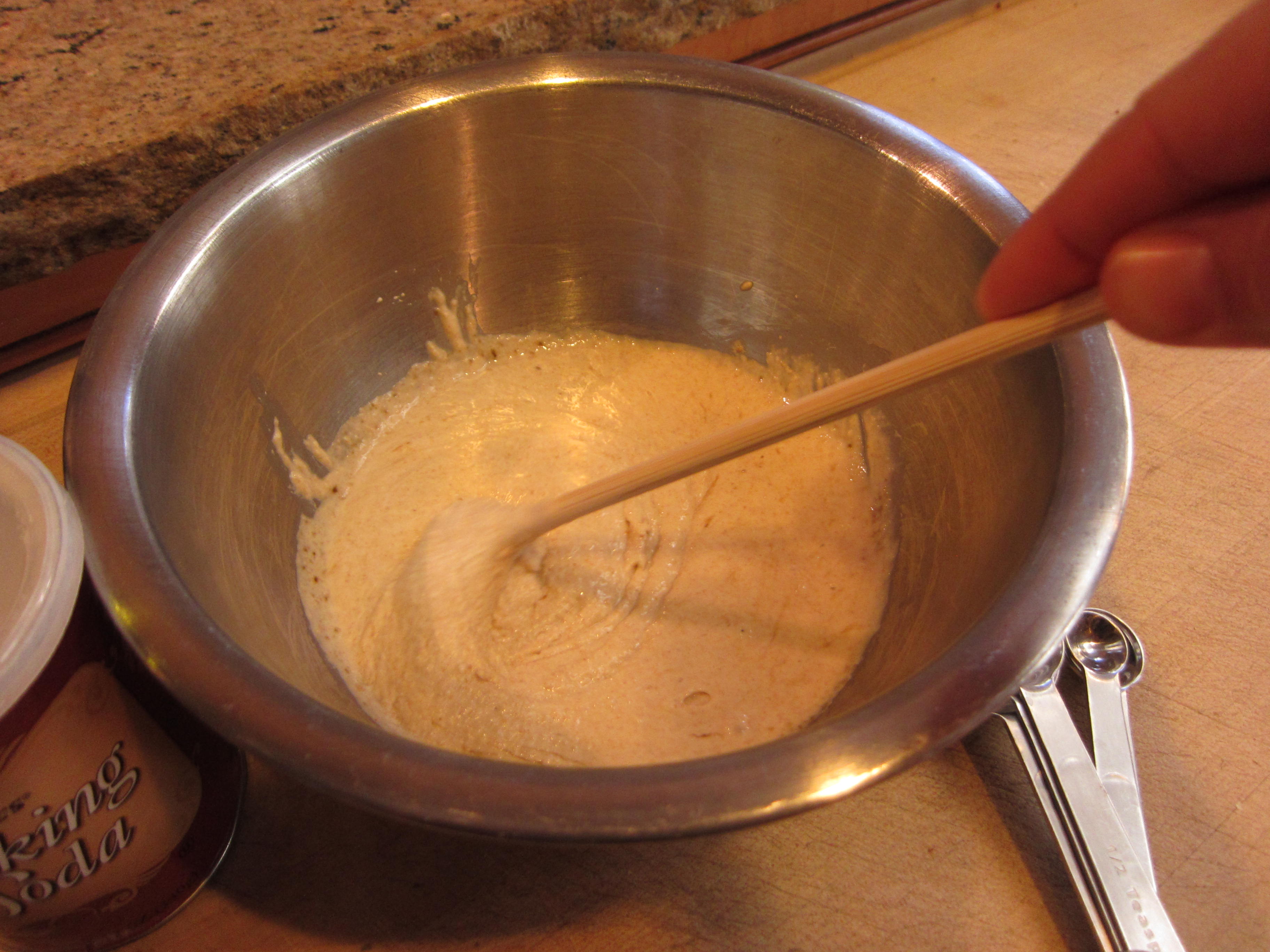 Whisk together the starter, sugar, and salt. Then make sure your griddle is hot. You'll need to work quickly once you mix in the baking soda.
Add baking soda to starter mixture and stir to combine. You'll see bubbles form almost immediately.
Grab a 1/4 cup measuring cup and pour batter into each crumpet ring (if you're not using rings, you'll use less than 1/4 cup per crumpet)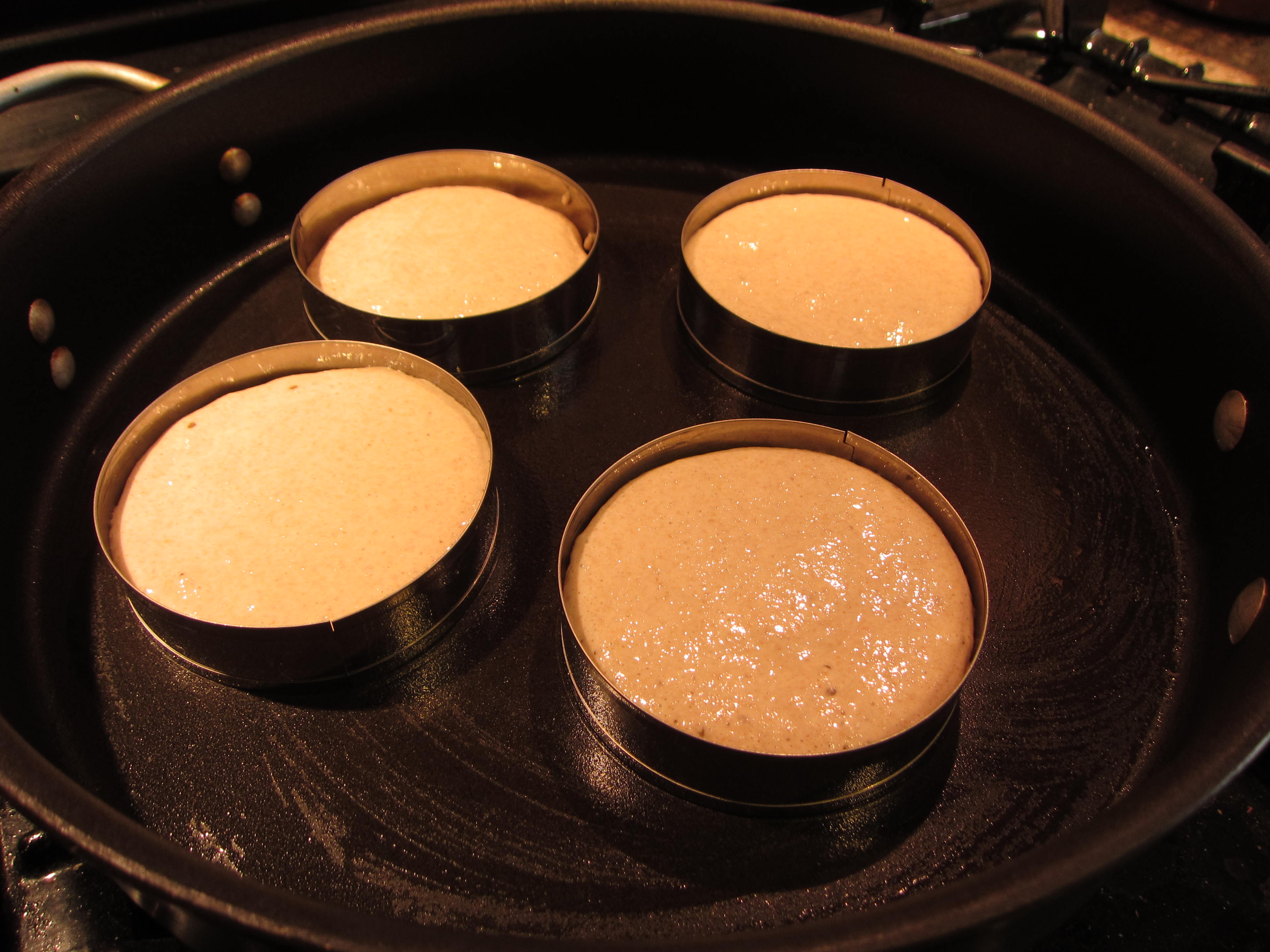 As the crumpets cook, bubbles will form on top of the batter. Let cook until bubbles stop and top is set. Crumpets will pull away from the rings (sort of). The instructions say to remove the rings using a knife to wiggle them loose. We found that if you flip the crumpet over, ring and all, it is easier to release the crumpet from the clutches of the crumpet ring. The crumpet will plop down to the pan surface again, out of the ring. Remove the rings and quickly clean and oil them again for the next batch.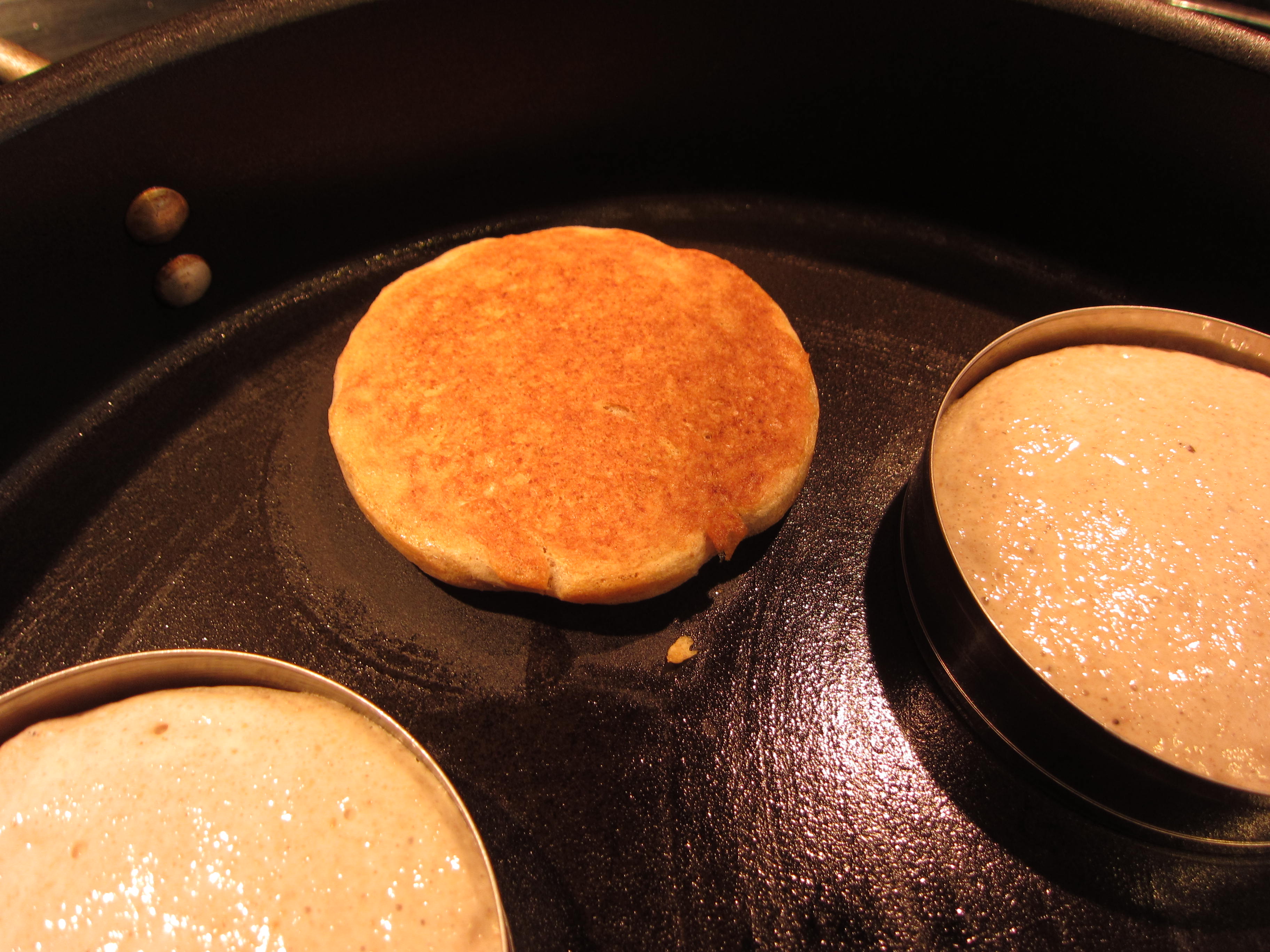 Crumpets are traditionally cooked only on one side, but we agree with the author's preference to cook them on both sides. More crunch surface area for melting butter.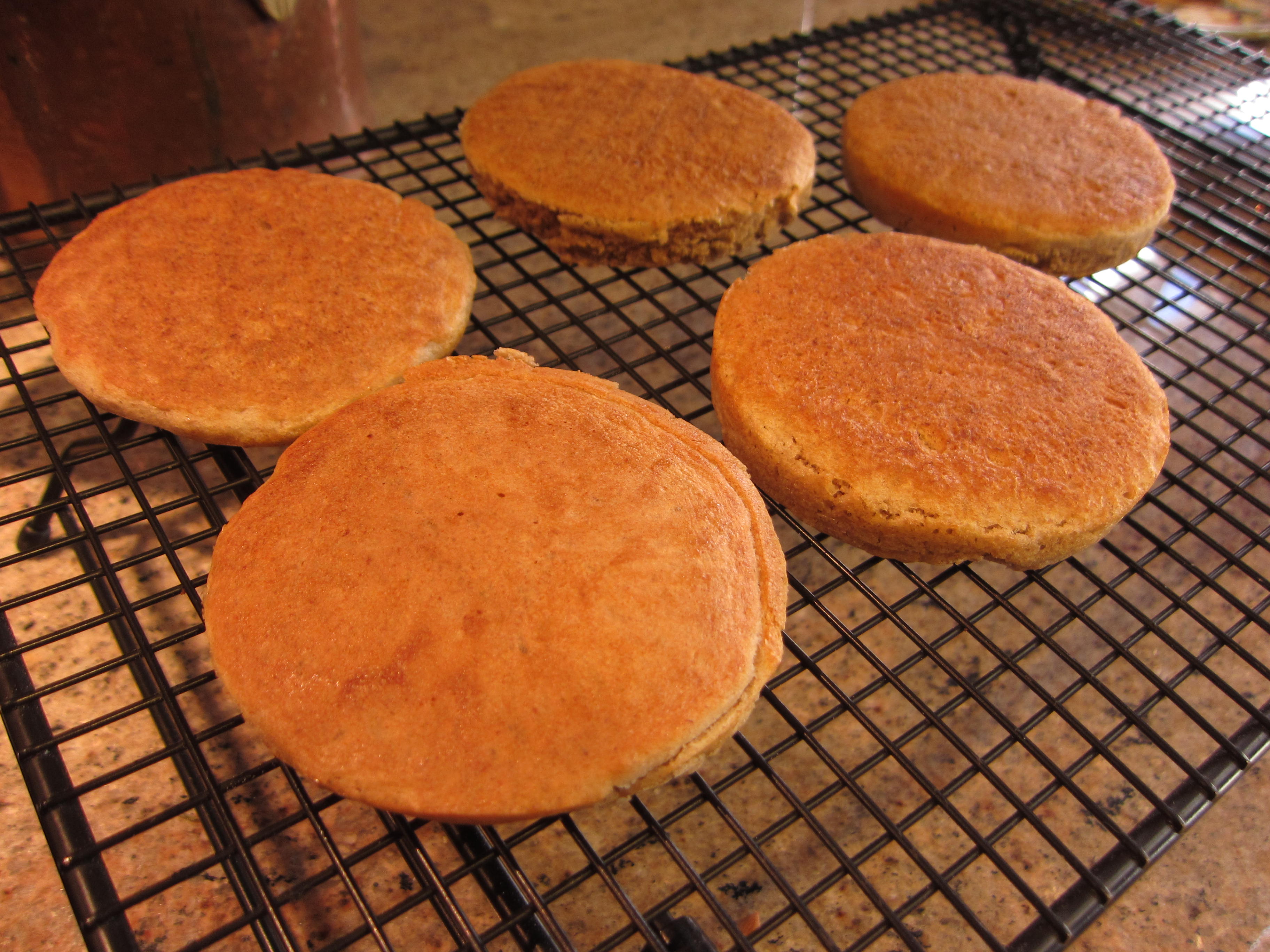 Move finished crumpets to a wire rack to cool completely. We found that when we used crumpet rings, we ended up with 5 crumpets. In the past, without said rings, we got 7 or 8 per batch.
You can store them in the freezer and pop them in the toaster when you want a fresh crumpet. Slather butter on them and enjoy. Crumpets can also be used for breakfast sandwiches (eggs & cheese between) or anyway you'd enjoy an English muffin.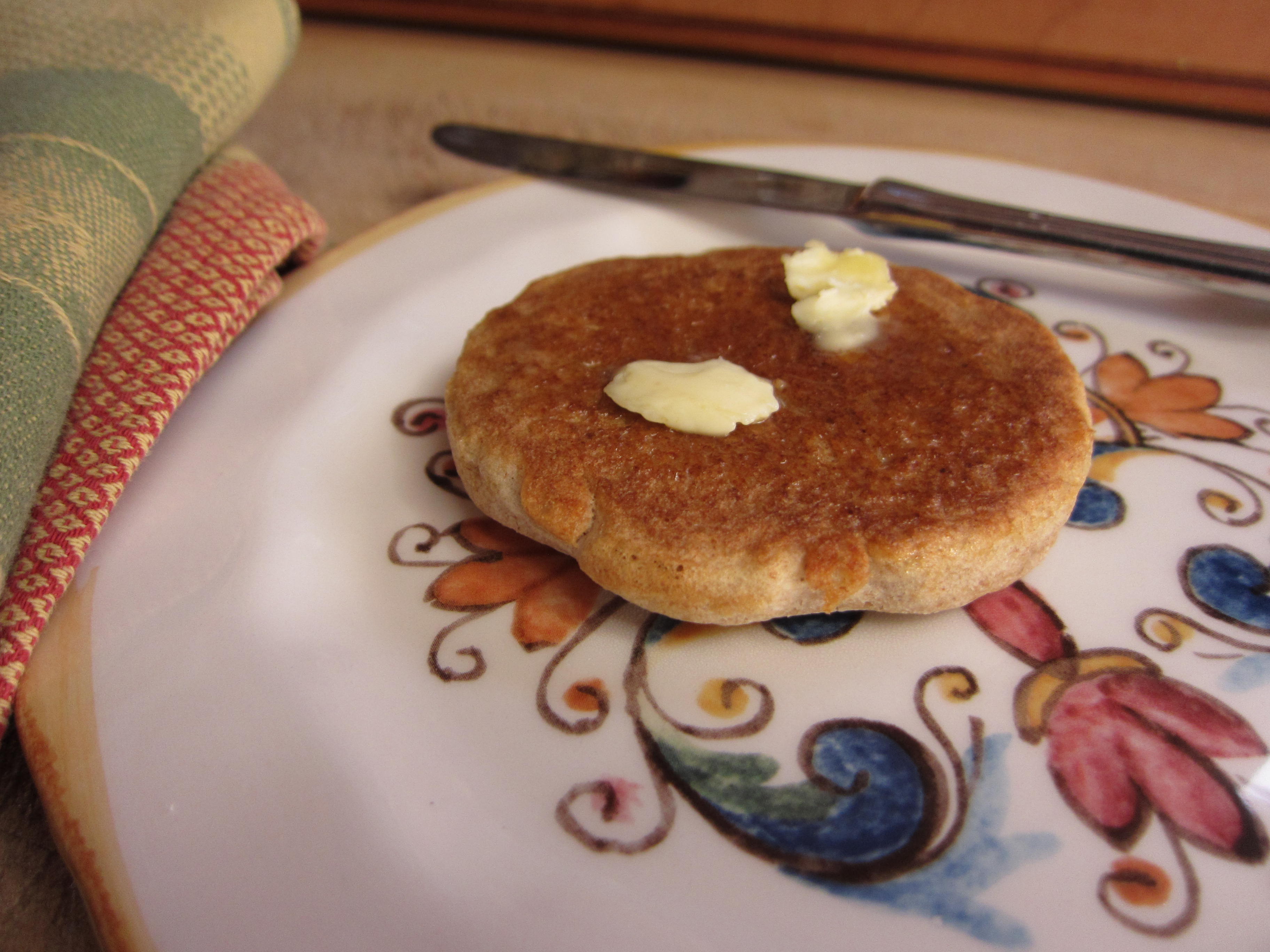 Here is the notes section from the original recipe:
"A "100%" starter is fed an equal weight of flour and water at every feeding. To learn more about starters, please refer to my post on natural starter bread.
If you have more starter to use up, mix the batter in 1-cup batches anyway, as written. The batter cooks best just after the addition of the baking soda, so a larger amount won't yield as good a result.
Adapted from instructions found on the King Arthur Flour website."
Hey sourdough bread nerds, how do you use your extra starter? Share your favorites below.