I've been making bread for 25 years, but I've always been afraid of sourdough starter. Pretty sure I would kill it from neglect, so I limited myself to packaged yeast…until yesterday.
Maybe it's a New Year's Resolution. Maybe it's courage, or blissful ignorance, but yesterday I made my first loaf of sourdough bread and have left over starter in the fridge. It's a thing of beauty.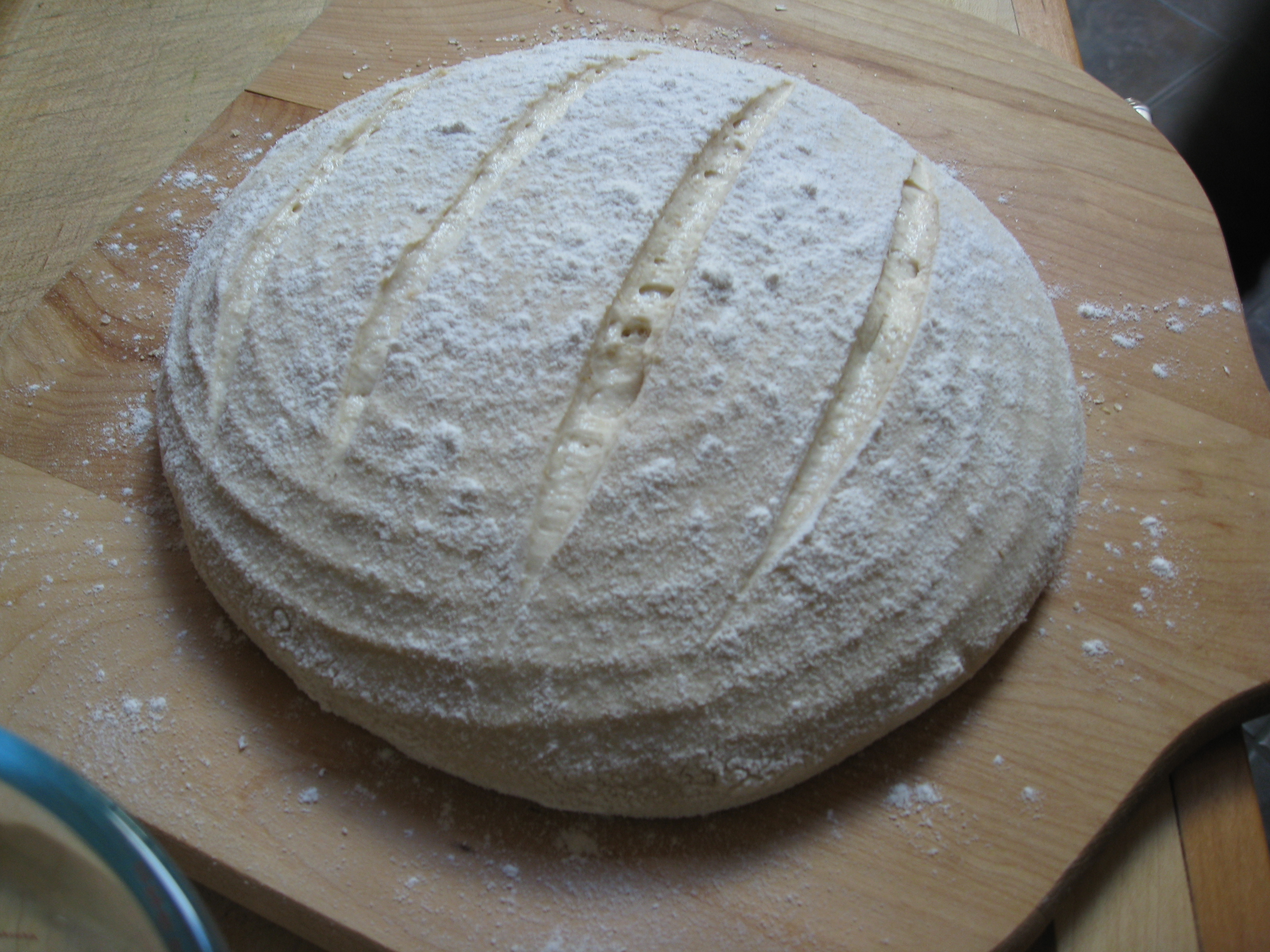 With all the gluten intolerance in the world now, one can't help but question its validity, or at least why it's happening. There are theories: wheat has been hybridized so much that we can no longer digest it, chemical sprays on wheat crops leave us with residues that effect our digestion, etc. But here's what I'm going to offer: we're not making bread the way nature intended. Sourdough does wheat right.
What Makes Sourdough So Special?
Sourdough is made by mixing water and flour. That's it. You mix equal parts and leave it on the counter. Natural yeasts in the air and on the grain collect and begin to ferment. Natural fermentation creates bubbles. Bubbles leaven bread dough.
That process of fermentation also breaks down the grain, pre-digests it, if you will, to make it easier on our digestive systems. That makes nutrients in the grain more available to us as well. We hear a lot about how fermented foods are good for digestion. Bread made with sourdough is a truly fermented food. People with wheat sensitivities often are able to eat sourdough bread. Sourdough transforms bread into a living food.
What About Yeast?
At the LA Bread Festival I discovered organic yeast. Didn't know it existed. I researched the product and found out more about yeast than I ever thought to consider. For example: conventional yeast is made with caustic lye and sulfuric acid, synthetic vitamins (ascorbic acid – which is almost always grown on genetically engineered corn, BTW), and contains synthetic anti-foaming agents. It never occurred to me that my bread yeast was full of crap I didn't want to consume.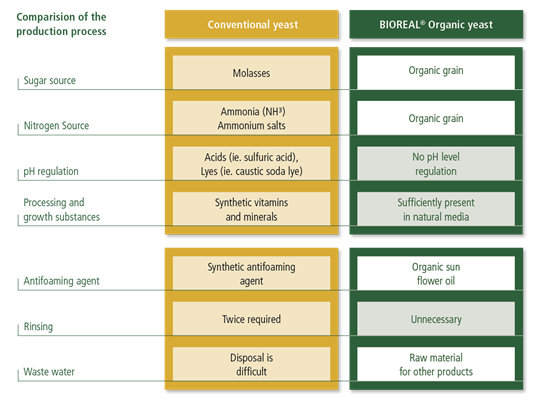 Learning this gave me one more reason to try sourdough. So now I've done it, and I'm hoping I'll never go back. Behold, my first loaf: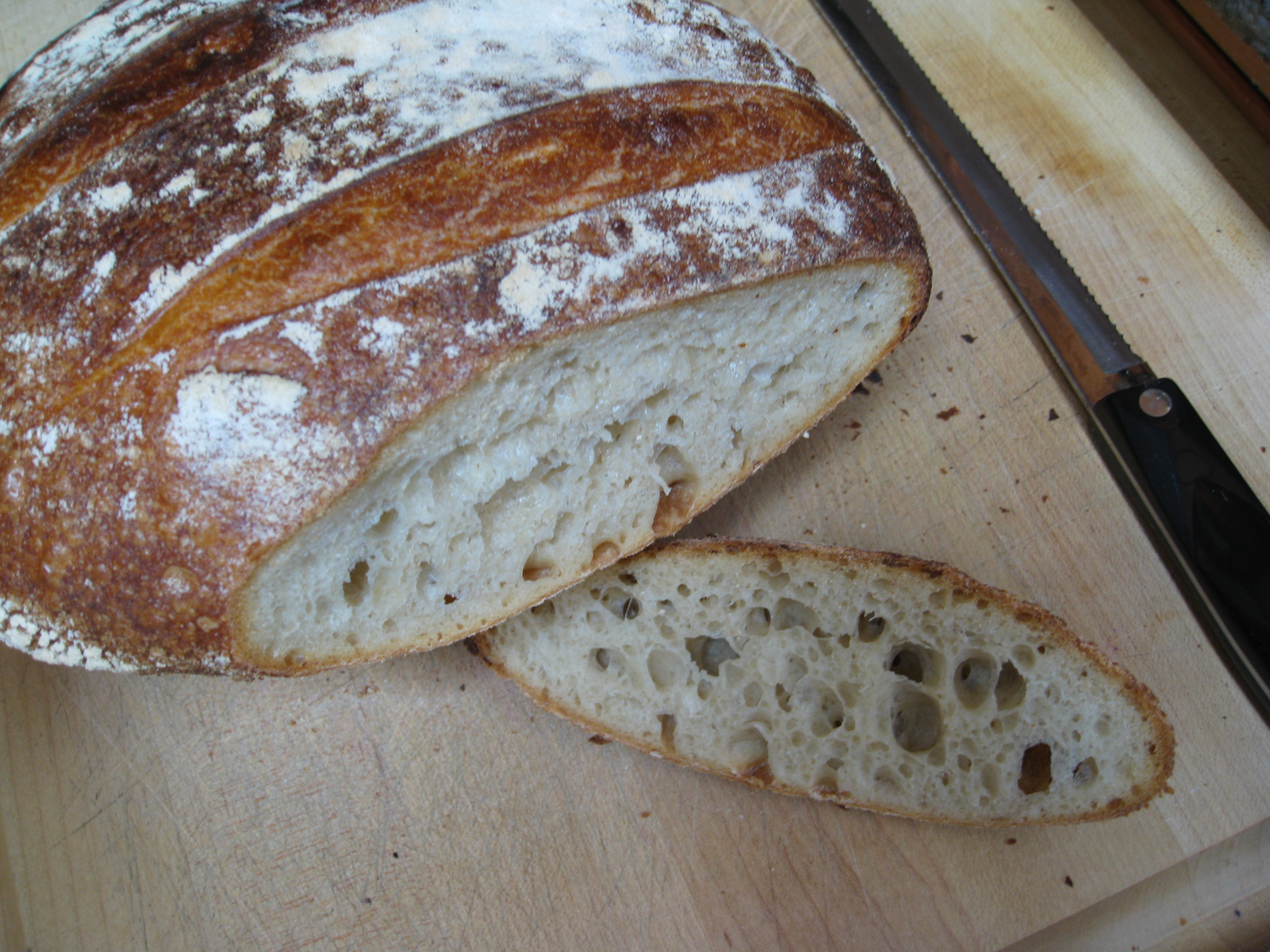 All those bubbles without even a pinch of yeast. It's fantastic! To find more information about making your own sourdough starter, click here.
For a bread recipe and time table similar to the one shown above, click here. It's involved – this is not 5-minute-a-day bread, but if you're going to be home and you plan ahead a little, it's worth doing. My plan is to get comfortable with making bread this way so I can prepare the starter at night, blend ingredients the next day, rise and turn and refrigerate over night, then bake the following day.
Thanks to Dana Morgan, a Master Gardener and LA Bread Baker,  for starting me down this road. This is all your fault.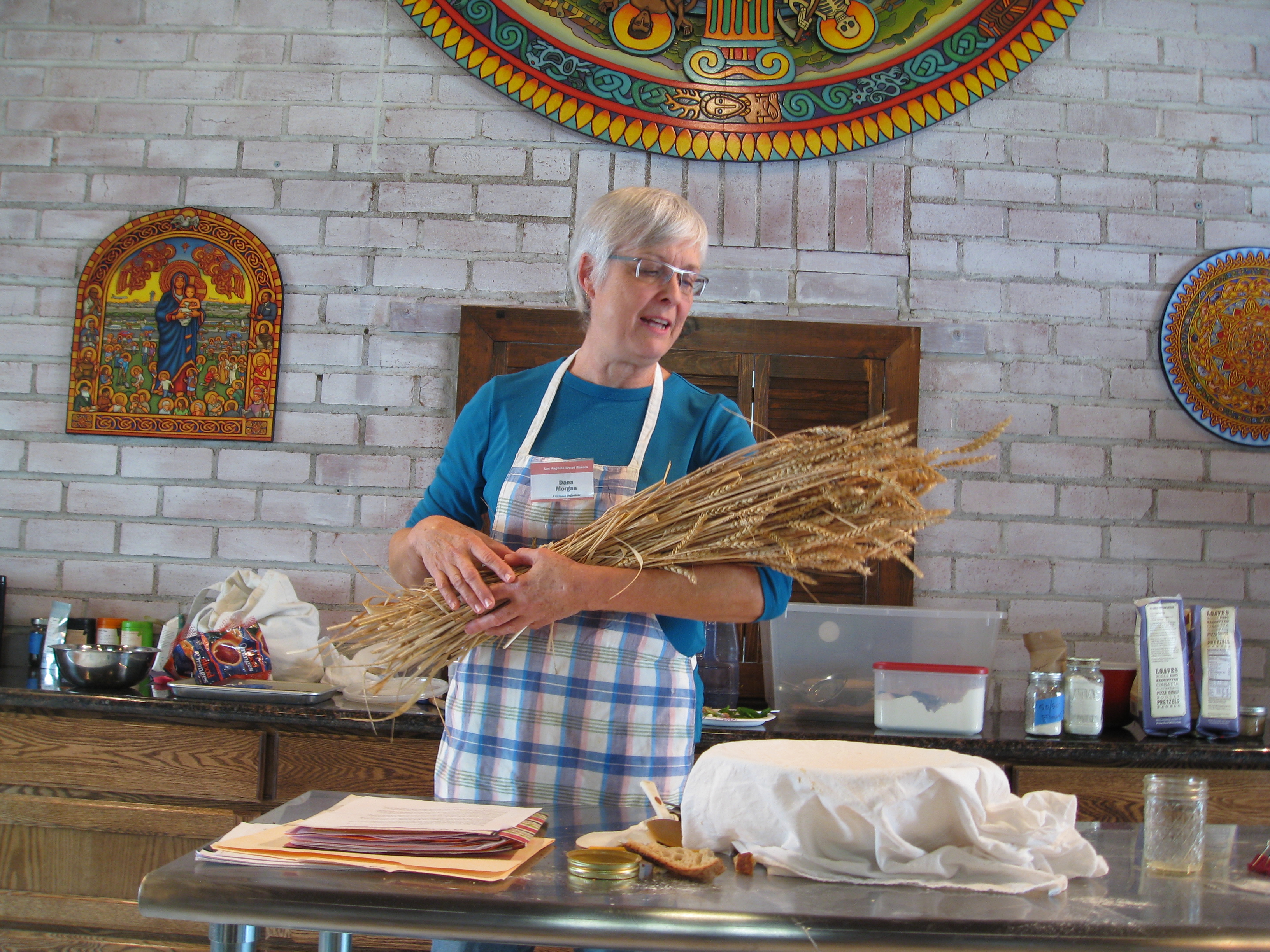 It's a work in progress. Suggestions welcome, especially on the timing. Post your thoughts below, Gardenerds.