If you've ever considered saving seeds, but have been too afraid to try, start by saving ornamental poppy seeds. Why? Saving poppy seeds is practically labor-free, is incredibly easy, and can be done in about a minute.
We grew a beautiful variety this year that came unannounced in the mail from Botanical Interests Seeds. It's called Lauren's Grape. I'm never one to turn down a gift, especially if it's purple or burgundy.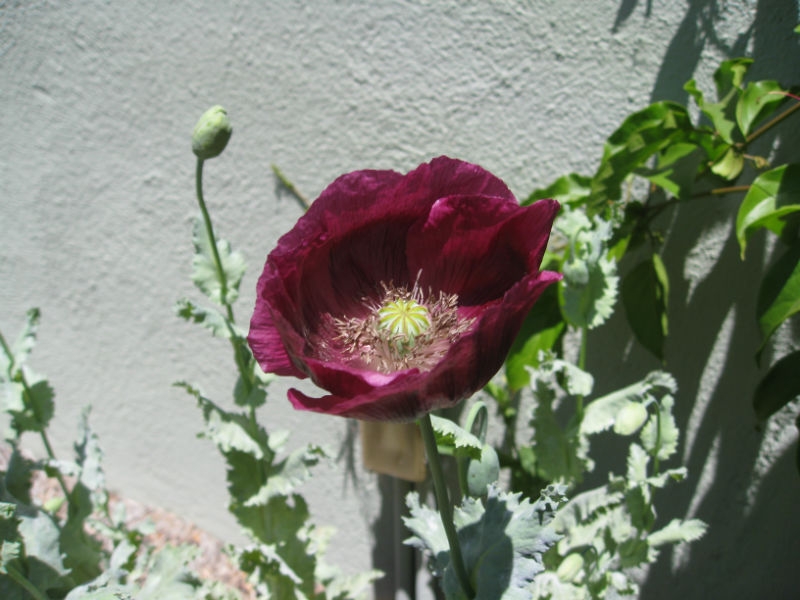 Now the flowers are long gone, and the dry seed pods remain, populating the garden in all their brown bulbous glory. It's time to harvest the seeds for continued joy in years to come.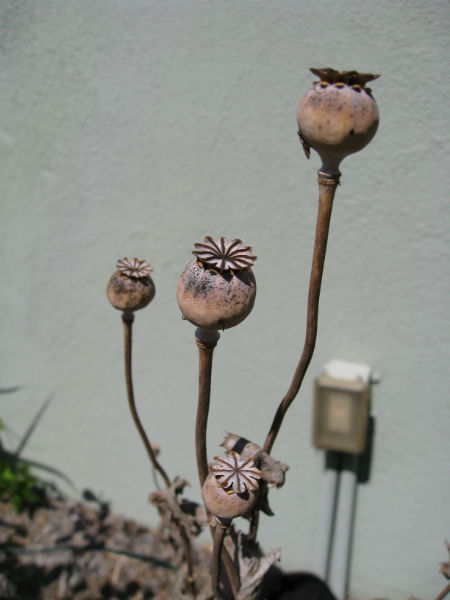 Harvesting seed is so easy. Just cut off the seed pods and keep them upright.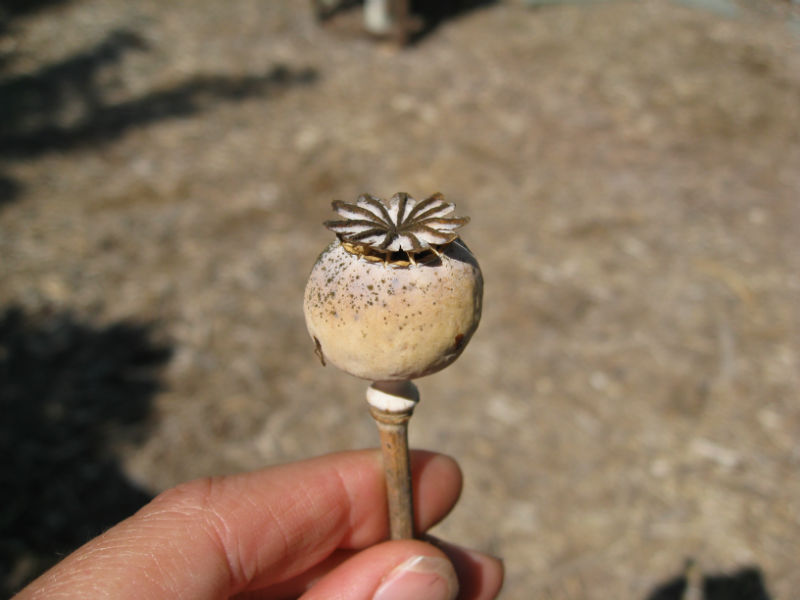 Note the holes at the top of the seed pod, just underneath the crown (the part that looks like a toupee). If you tip the pod over, the seeds come pouring out the holes.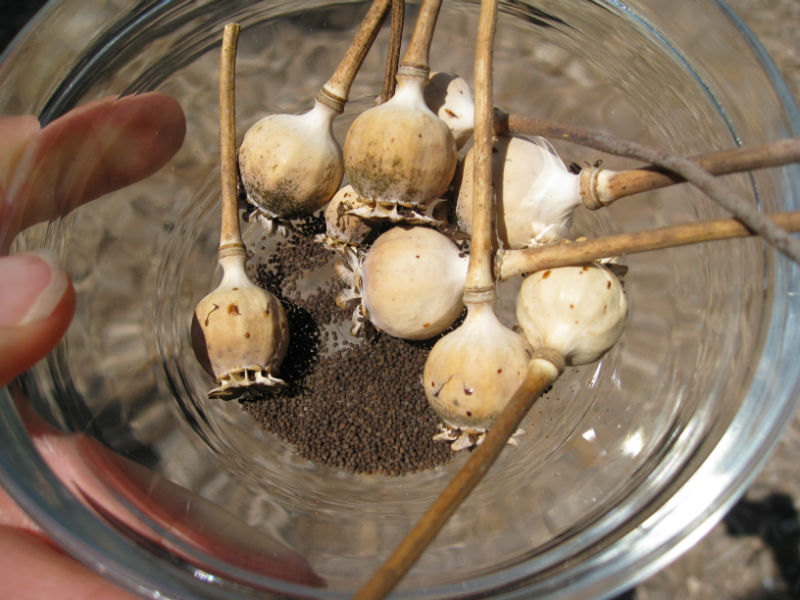 Poppy seeds are tiny, so be sure to collect them in a bowl. Or just sprinkle them back into the garden. The seeds require light to germinate, so you don't even need to bury them. It's that simple.
We stored our seeds in the original seed envelope, but separate from the original seeds (envelope in an envelope). Next year we'll plant both to see how they differ, if at all.
Hey Gardenerds, have you saved seeds lately? Share your experiences here.