A question came in this week to Ask Gardenerd:
"I was cycling in Silverlake and saw your garden you've setup for a
greyish building! It looked great!  I was especially intrigued by the
interesting bean & tomato trellises you have. I know this is
technically "consulting", but where can I get my hands on some of those
for my garden?"
You must mean the Dream Center Garden that I've been working on for over a year now.  We planted 24 tomatoes and nearly 100 peas in just 48 square feet.  That method of bio-intensive farming requires trellises with a narrow profile.  Luckily Gardener's Supply Company has the answer for both of our small-space needs:
The Tall Expandable Pea Fence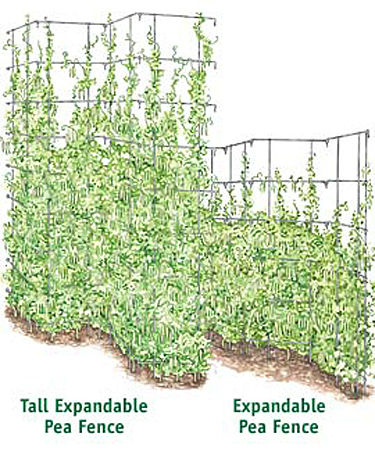 This is one of my favorites because it folds away at the end of the season, and also can separate into sections for even smaller spaces.  We use these with rebar stakes on either end to re-enforce the stability in windy situations.   The trellises are 8 feet long, so since we had 12 foot beds, we bought 3 and split one of them to make extra long trellises for the other two.
Tomato Ladders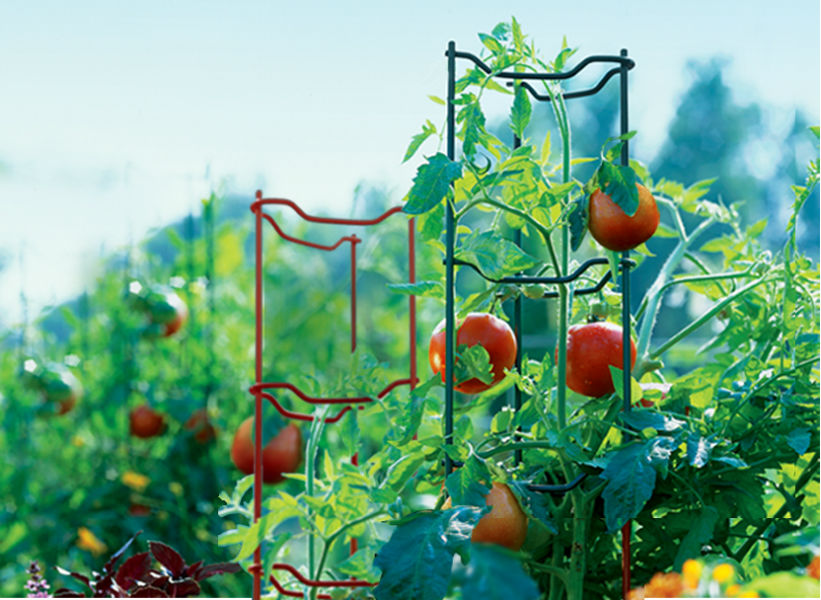 These tomato ladders go straight up, not up and out like most tomato cages.  Their slim profile allows us to plant tomatoes 1 foot apart.  They held up well in my own garden last year and will keep the Dream Garden tomatoes in control through the summer.
In the interest of full disclosure, if you use the links above to buy anything from Gardener's Supply, Gardenerd gets a small commission.  Even if I didn't get a commission, I'd recommend these trellises, they're just that good.  So think of it as a donation for free advice if you do decide to get them.
Thanks for writing in!  I hope your garden benefits from these trellises this spring.